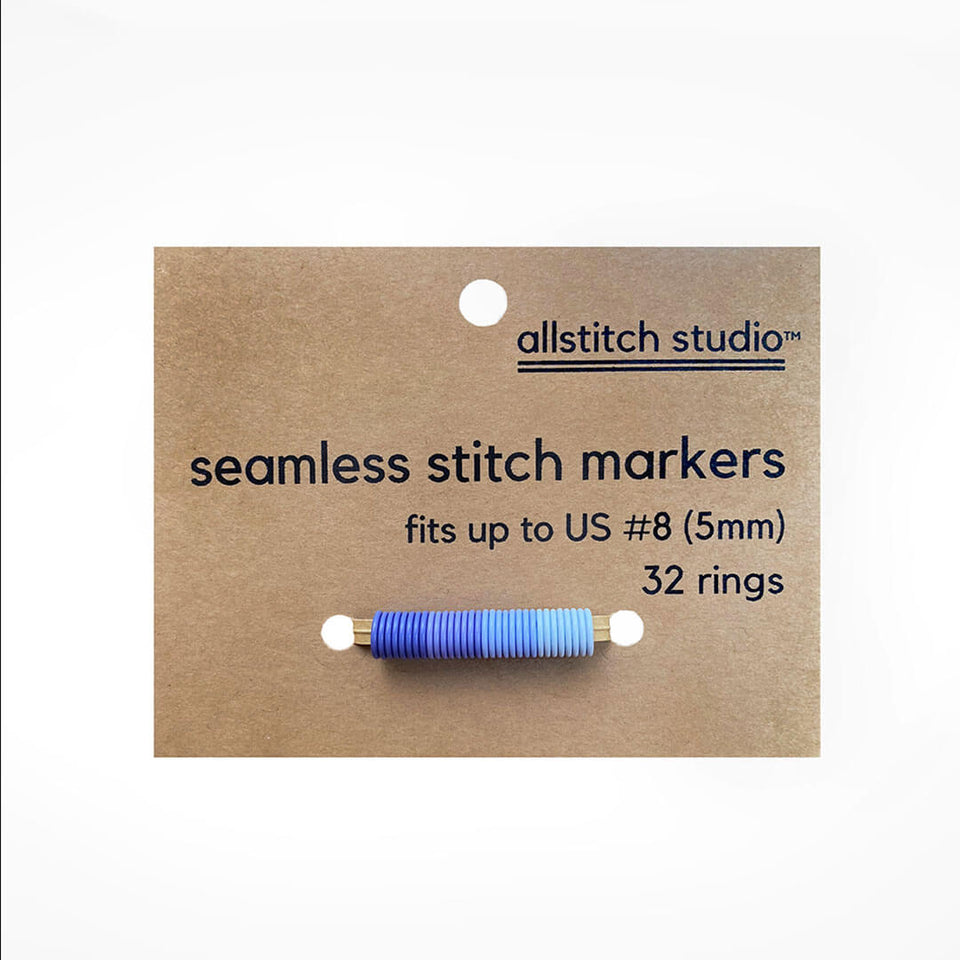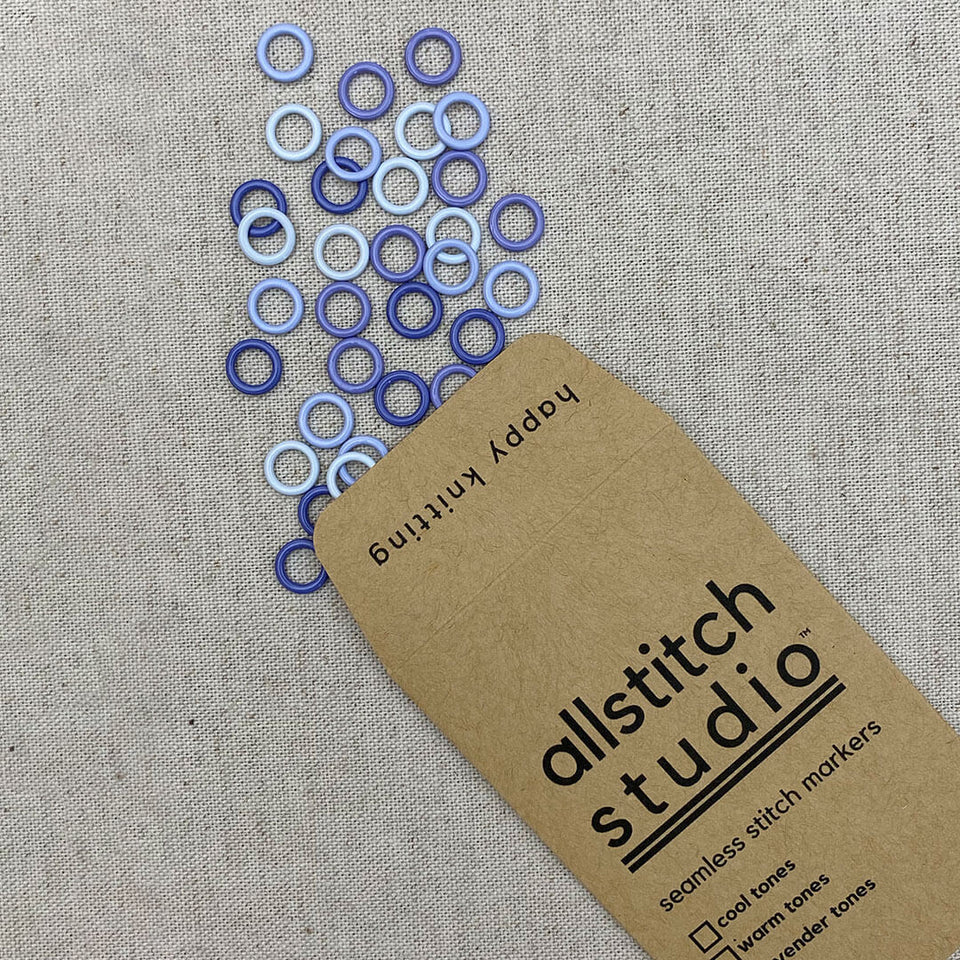 Small Stitch Markers for Knitting Needles - Set of 32 Seamless Rings
Stitch markers are an essential tool for knitters. We need them for every project, so let's choose ones that add a little extra joy in every row. Our stitch marker rings are smooth and seamless, so they will never snag your yarn.
Each set includes 32 stitch markers that fit knitting needles size US #8 (5mm) and smaller. The rings are metal with a smooth coating of nylon.
Looking for larger sizes? Check out our large stitch markers too!
We've made our stitch markers in beautiful, hard-to-find colors to add extra elegance to your knitting needles. The warm color palette is soft and delicate and will pop up with every yarn. 
Whether you are knitting in the round, marking your pattern changes, or counting your stitches, we think you're going to enjoy working with these handy knitting notions from Allstitch Studio. 
Details
Important Info
WHY WE LOVE IT —  Easy to use, snag-free, sweetly colorful, easy to put on and take off
CONTENT — 32 Stitch Markers Large 
ORIGIN — United States
Allstitch Studio designs thoughtful tools and accessories for knitters. They are set out to create the products that we always wished existed: elegant tools for the modern knitter.
Founded by Kayleigh Butera, her dream is to update your toolkit with something that matches your style, something elegant for your knitting needles, something deserving of your favorite work-in-progress.
Please note that we try our best to display our colors as accurately as possible, but due to monitor differences and the dyed process, actual colors may vary slightly from what appears online. Feel free to contact us at hello@maxandherb.com if you have any questions