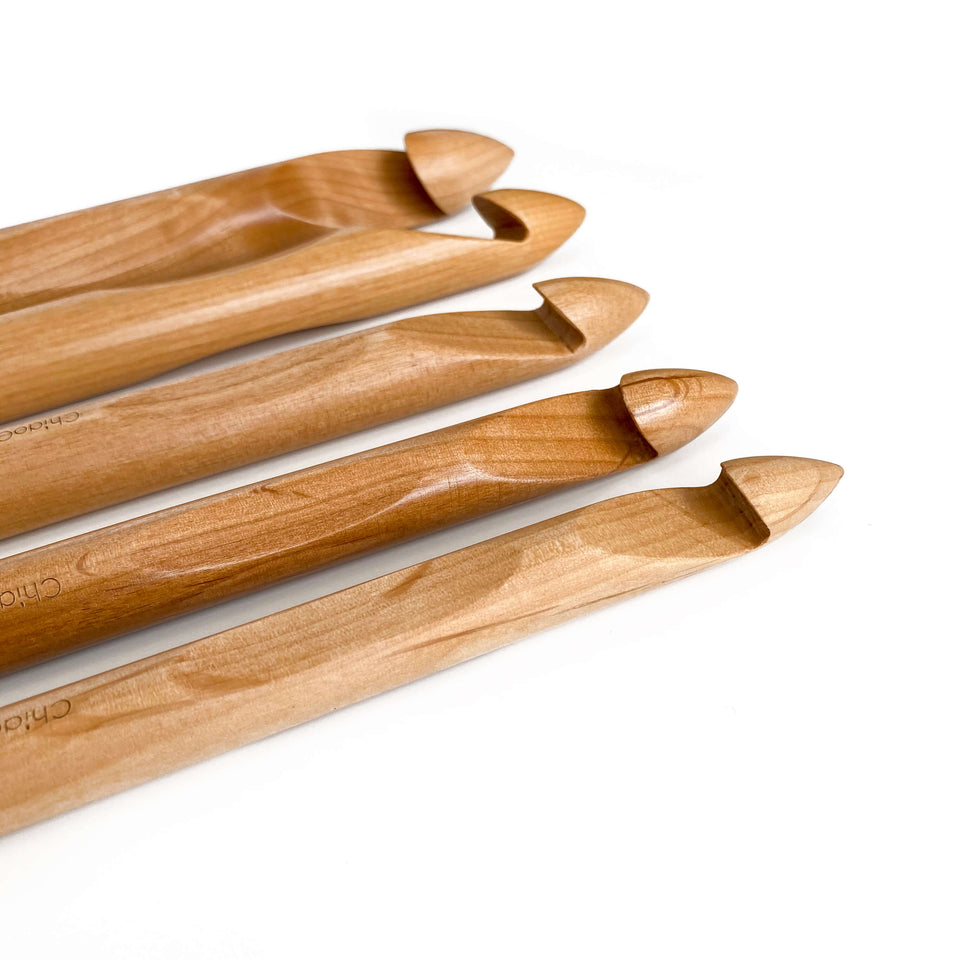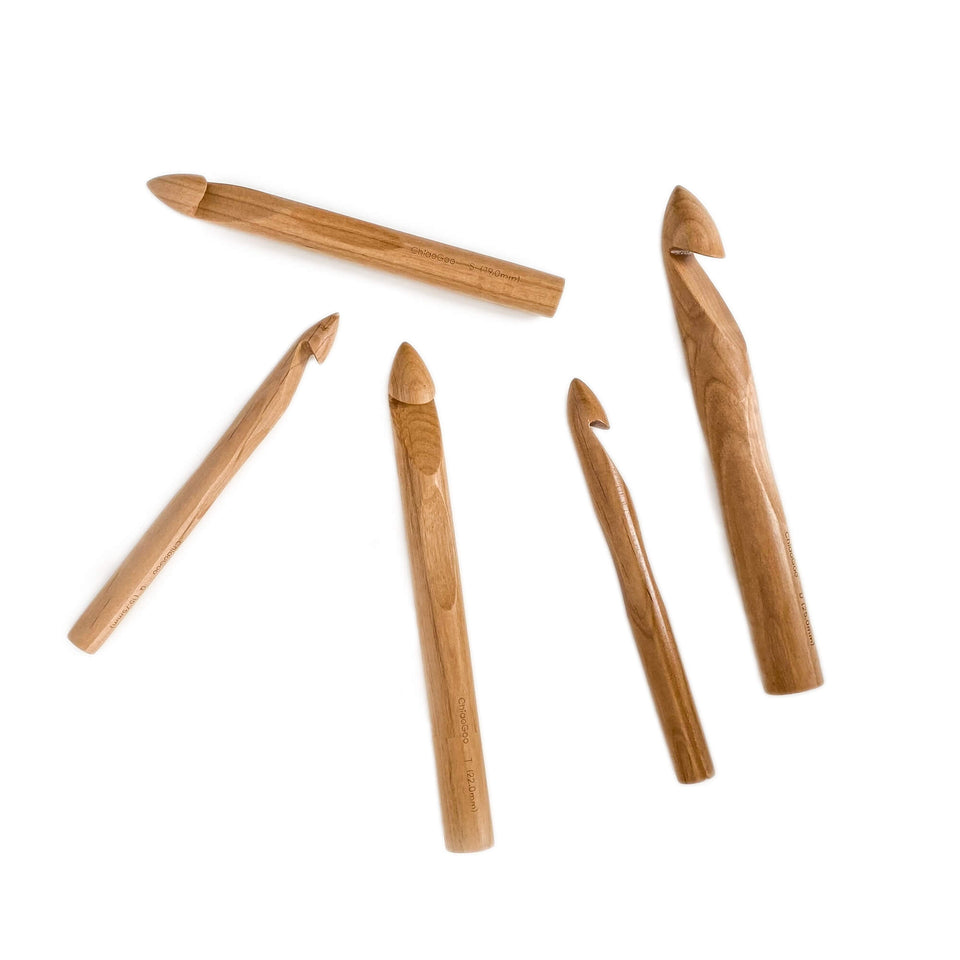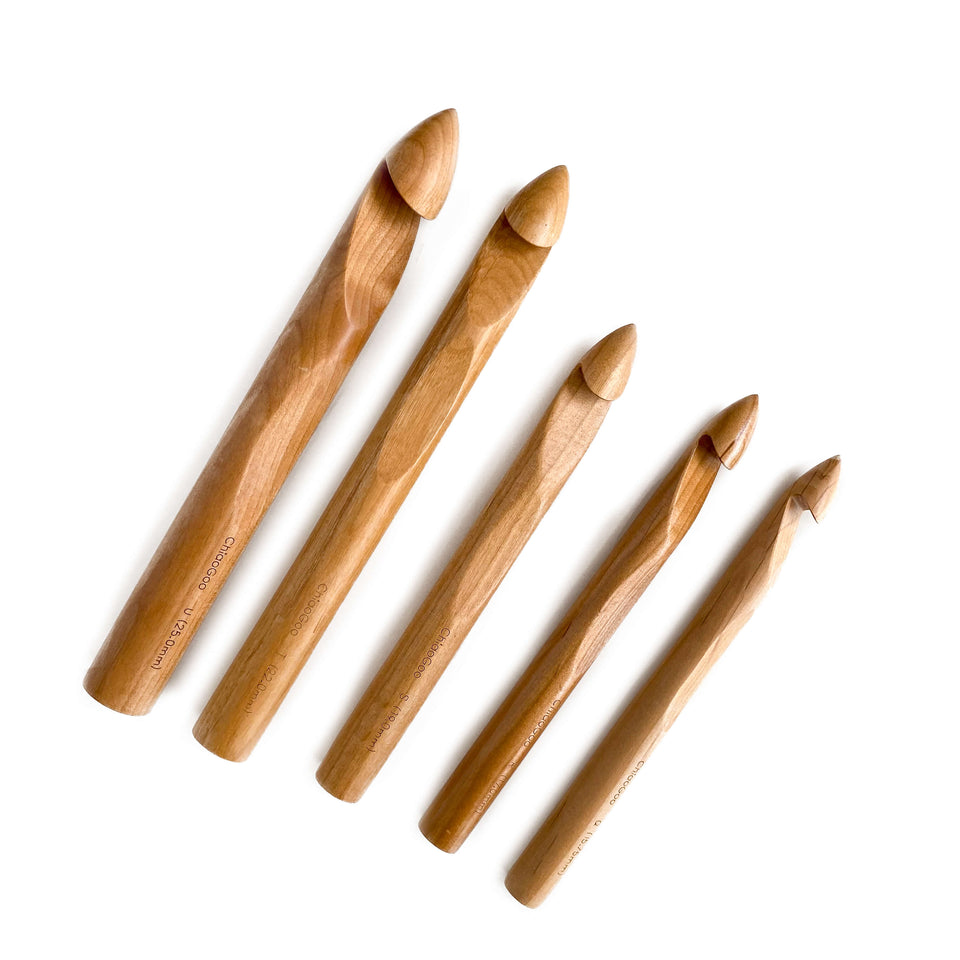 Jumbo Premium Bamboo Crochet Hook
by Chiaogoo
If you are looking for a jumbo wooden hook for your extra-large projects, you have found it! Made of strong bamboo, these high-quality hooks are so lightweight and smooth that you won't feel you are working with a jumbo hook!
They have a perfectly tapered hook with a precisely placed hold for comfort in your hand. Their point tips and smooth throats are comfortable on the hands and will help you create uniform stitches. Size is permanently laser etched on each hook; it will not fade off.
These hooks are just the perfect treat for your favorite crocheter!

Details
Care Instructions
Important Info
WHY WE LOVE IT  — Incredibly lightweight, amazingly durable + everlasting, natural, recyclable, smooth.
CONTENT  — 100% Wood
High-quality wooden hooks will naturally become slicker with use (from the lanolin in wool and oil from crocheters' hands). If needed, it is a good idea to clean with muslin or shammy. I do not recommend using beeswax since I have not personally tested this theory on these products; therefore, cannot say with certainty that it works or that it will not damage the hooks. Besides, I do not recommend using anything on your hooks as it may void the warranty.
I also suggest keeping them out of extreme temperatures and direct sunlight - too much heat will make the smooth finish dull.
Lastly, I also do not advise using any lotions on your hands while using the hooks - certain chemicals react with the wood, causing the finish to become dull very quickly.
Please note that we try our best to display our colors as accurately as possible, but due to monitor differences and the dyed process, actual colors may vary slightly from what appears online. Feel free to contact us at hello@maxandherb.com if you have any questions