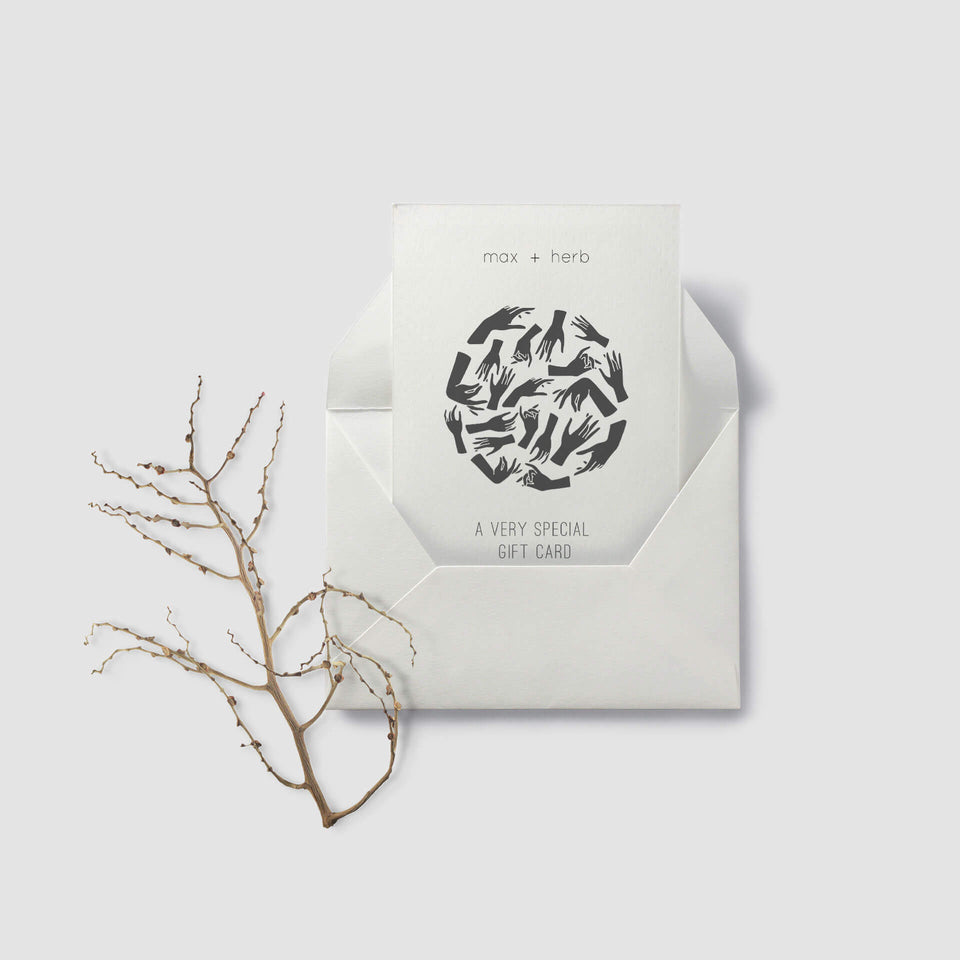 A Very Special Gift Card
by Max and Herb
There is no gift like the freedom of choice. 

Treat your favorite crafter with a Max and Herb Very Special Gift Card and let them pick between their favorite yarn, supplies, or anything else they need, even classes!

PLEASE NOTE: These are Digital Gift Cards delivered by email and contain instructions to redeem them at checkout. They have no additional processing fees and no expiration date.  
Details

Important Info 
WHY WE LOVE THEM —  Accessible, simple,  an ingenious way to get your favorite person what they crave for, choosing from 9 different convenient values, and with an easy peasy redemption process. 
WHAT YOU CAN BUY — Choose whatever you like the most! From beautiful yarn to essential accessories and everything in between! Even the classes are included!
WHERE CAN IT BE REDEEM — You can easily redeem it in our Online store, Buy Button, Facebook Shop, Messenger, and in-store.
CONTACT — If you have questions, call us at (470) 246-5532 during store hours or email us at hello@maxandherb.com. We are here for you!
1. The e-Gift Card is redeemable within in our Online store, Buy Button, Facebook Shop, Messenger, and in store ONLY.
2. Gift cards can be used to pay for shipping and taxes since they are applied to the final order total.
3. You can place an order that is of higher value than the e-Gift Card amount. The balance can be settled upon check out and paid directly via the modes of payment provided on our website. Unused balance may be used in subsequent purchases.
6. This e-Gift Card is transferable.
7. This e-Gift Card is not convertible to cash.
8. This e-Gift Card can be used in conjunction with other promotional codes.