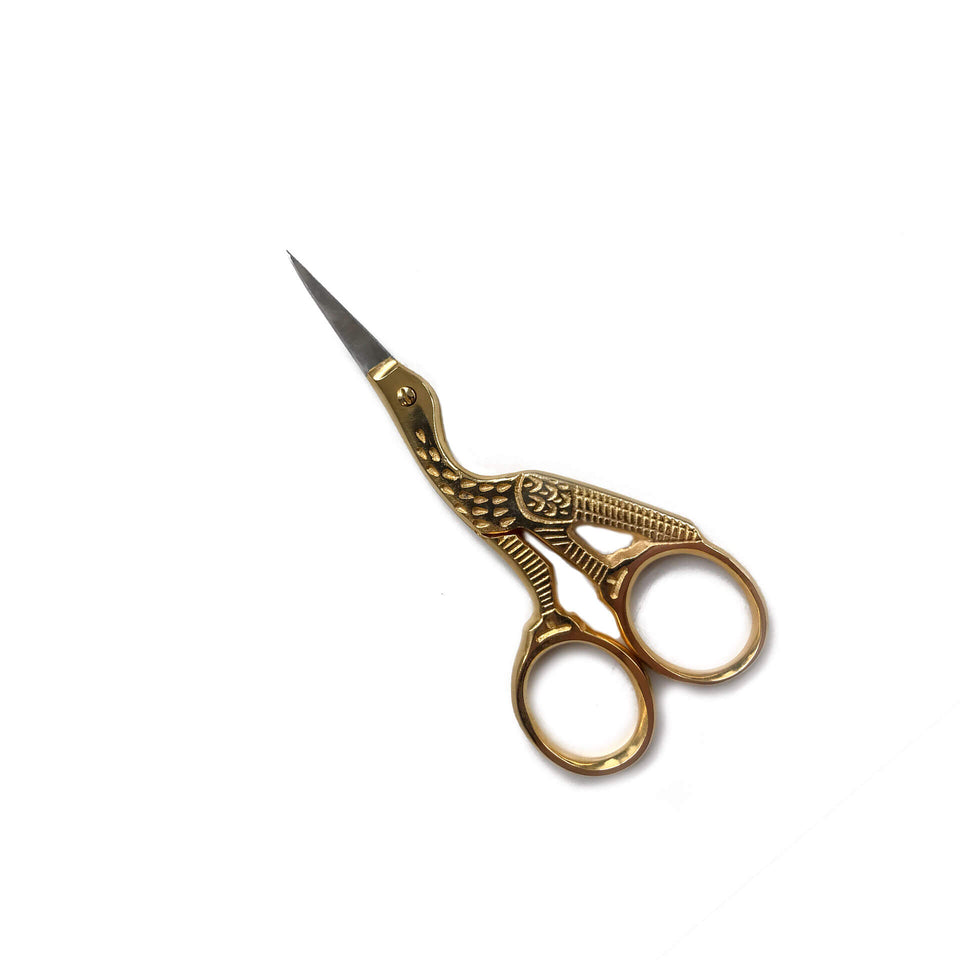 Stork Embroidery Scissor 3.5" with Gold Finish
by Max and Herb
The Stork embroidery scissors is a true eye-catcher and an ideal gift or a great addition to your personal collection. Loved by many for its friendly look and its precise cut, this 3-1/2-Inch pair of embroidery scissors is made of stainless steel with gold pleated handle. 

Stork scissors measure 3.5" made of stainless steel with gold plated handle.
Have you ever wondered why your embroidery scissors are shaped like storks? Storks have long been associated with babies, and the story goes that midwifes used clamps were shaped like storks in the 19th century.