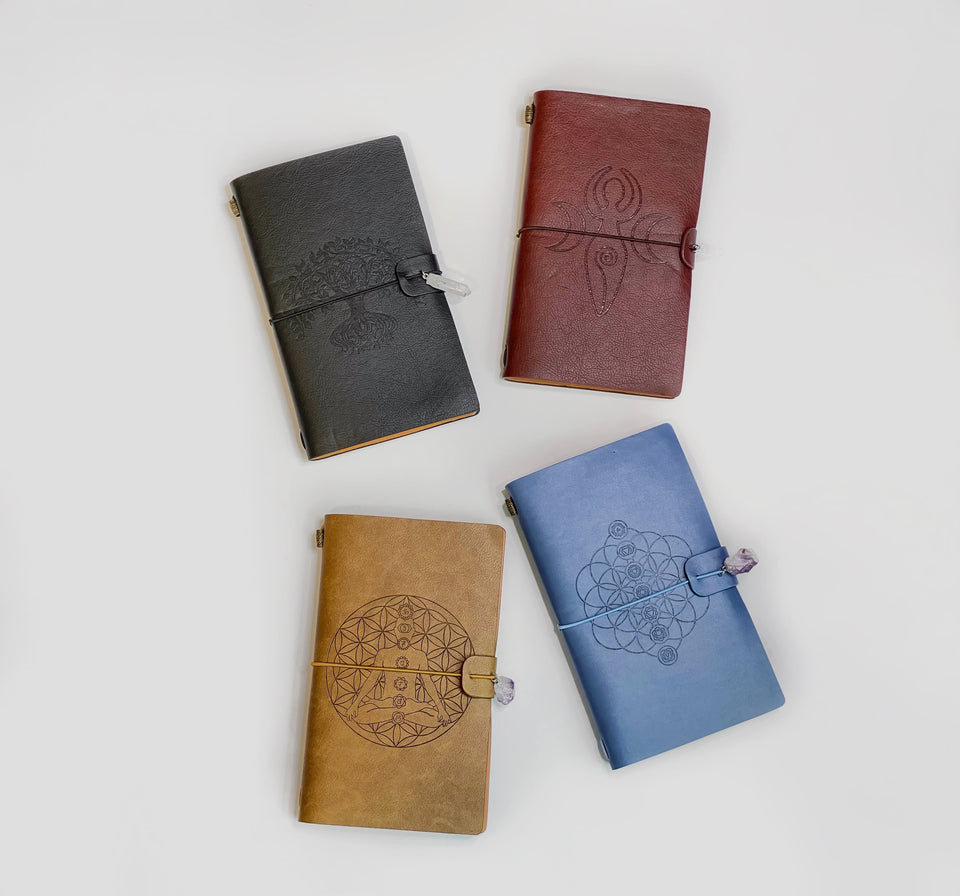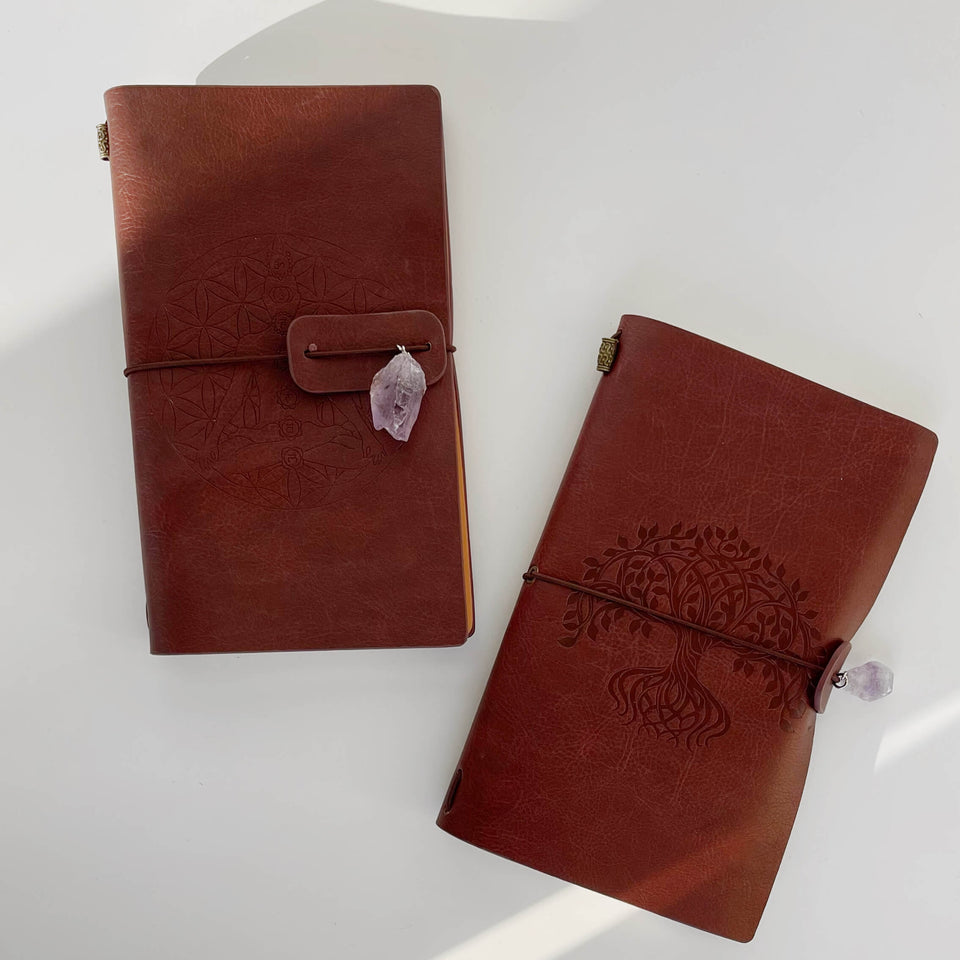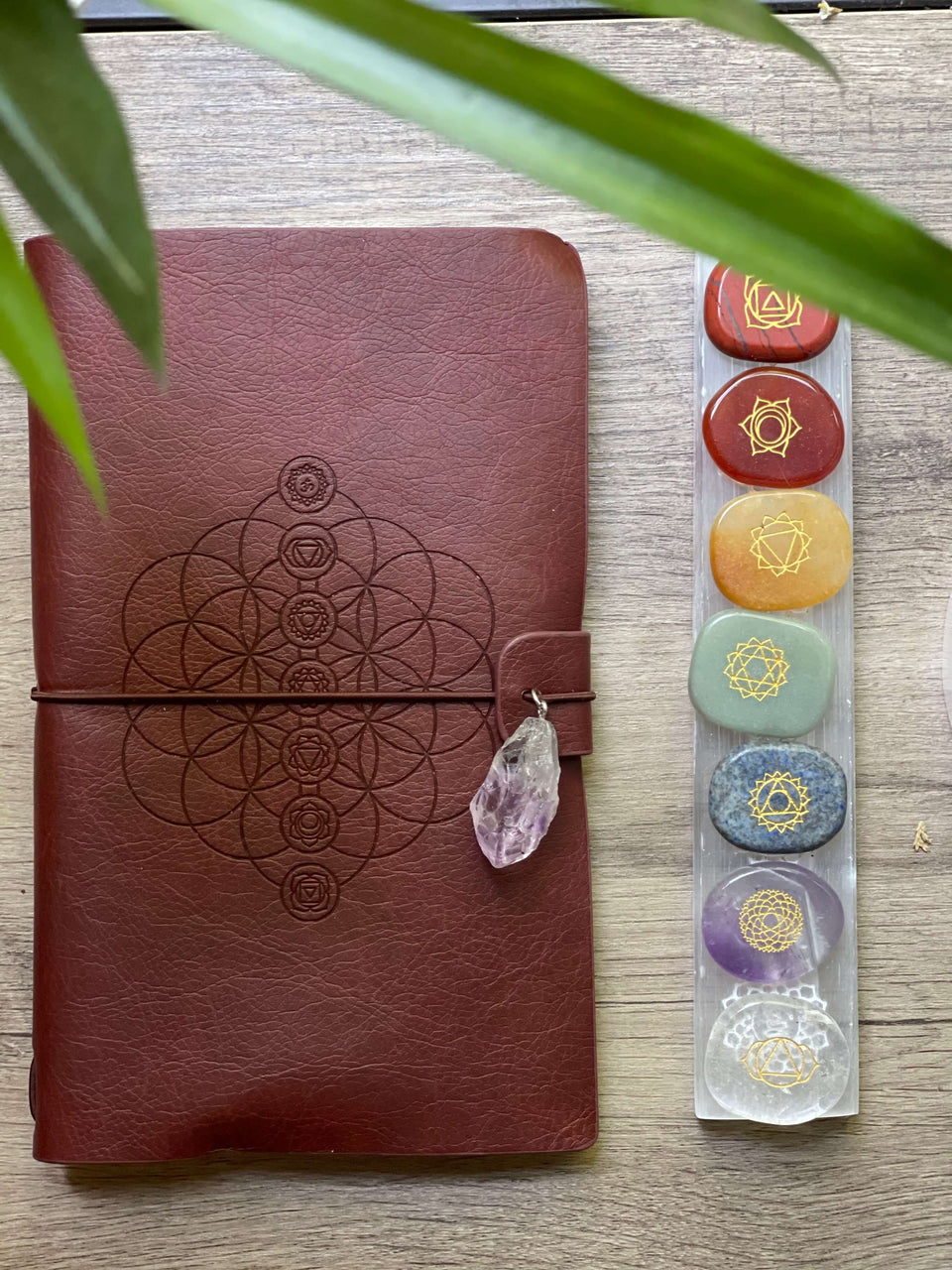 Handmade Magic Journal Notebook
by Max and Herb
Welcome to your simple and life-changing routine! Attract abundance in your life by having a daily practice that is just for YOU.
The Magic Journal Notebook is designed to help you stay organized, increase productivity, cultivate positive habits and develop self-awareness. Write positive affirmations, goals for the next year, and things you're grateful for. Journaling evokes mindfulness and helps writers remain present while keeping perspective. It presents an opportunity for emotional catharsis and helps the brain regulate emotions. 
Great for gifts, the Magic Journal Notebook includes an easy closure system adorned with a gemstone to make it even cuter!  Star today the healthy habit of journaling with our gorgeous Magic Journal Notebook! 
WHY WE LOVE IT  — Handmade, 100% reusable illustrated leather, includes original gemstone, ideal for journaling, perfect gift, easy and beautiful closure to seal all you write with good intention.
CONTENT  — 
Two 36 page notebooks softly illustrated for To-do lists, goals, a grocery list, financial tracker, anything you wish.

BONUS: includes decorative +100 stickers and a gemstone. Each notebook includes a random gemstone, it can either be raw quartz, amethyst, citrine. 
DETAILS —  The Magic Journal notebook is 6x8", with a beautiful reusable leather soft cover, an elastic band for easy closure, small leather band that keeps it open while writing or reading, and it has been decorated with original gemstone.