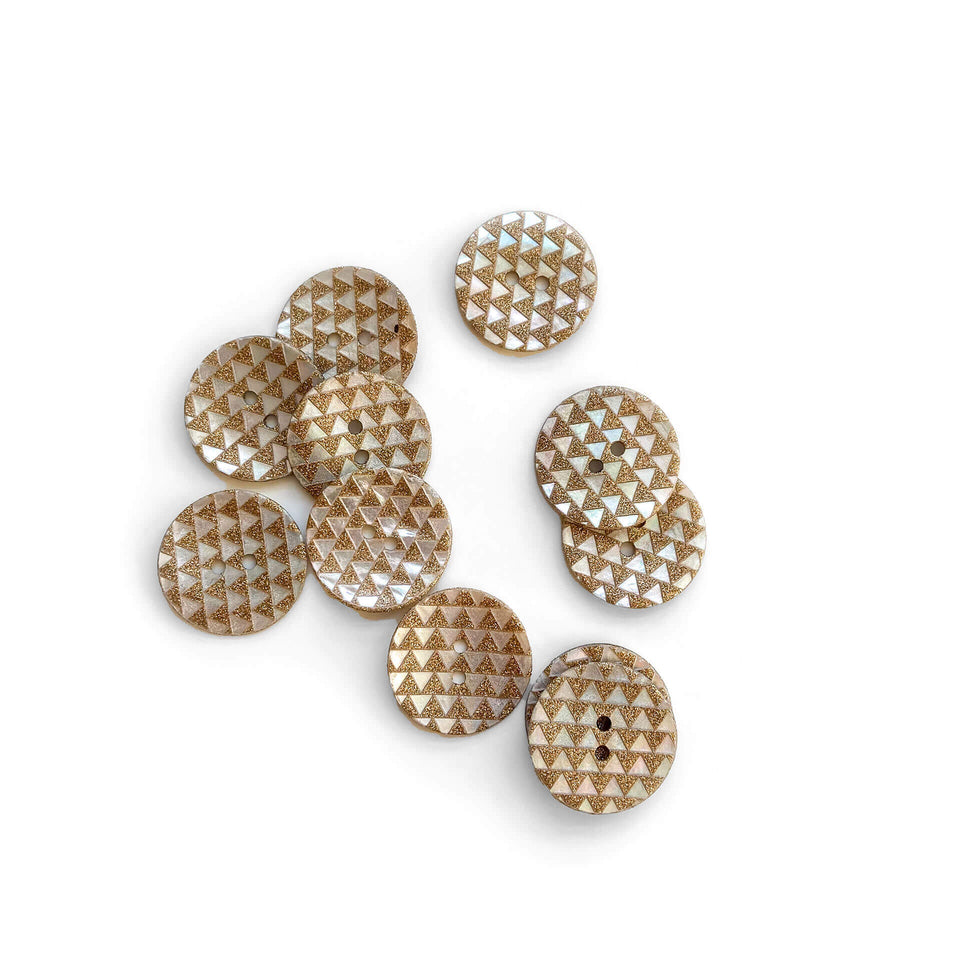 White Shell Button with Gold Details
01-03-TG-SB_GoldenDetailsMedium
I believe buttons make or break the overall appearance of your project! That's why you need these lovely and unique shell buttons to add an extra touch of elegance and refinement to your glorious handmade project. 
With shell buttons, nature provides us with quality in a sustainable form. In a natural creamy white with golden details, they come in two sizes, medium or large. They will fit perfectly on an oversize cardigan, a handbag, or as a detail on a modern cowl. Each button has two holes, and it is sold separately. 
See the complete shell button collection here.

Details
About Textile Garden

Care Instructions

WHY WE LOVE IT — Who doesn't love timeless, elegant gold? These buttons are natural, eco-friendly, contemporary, and high quality. Above all, they have a unique design! 
COMPONENTS — Made from natural shell
SIZE —  14 mm   |  9/16"  in diameter  
               22 mm   |  7/8"  in diameter  
Textile Garden is a woman-owned small business based in Steyning, England. Maggie travels the world to source beautiful and high-quality buttons, trimmings, and pins. She visits the factory herself, meeting highly skillful artisans, willing to custom make, change colors, and other details for her. The result is a stunning collection of unique notions!
Wash by hand or machine at 30 degrees. If the button is large, it is better to wash by hand as the spin can crush the buttons especially if there is a lot of laundry in the drum.