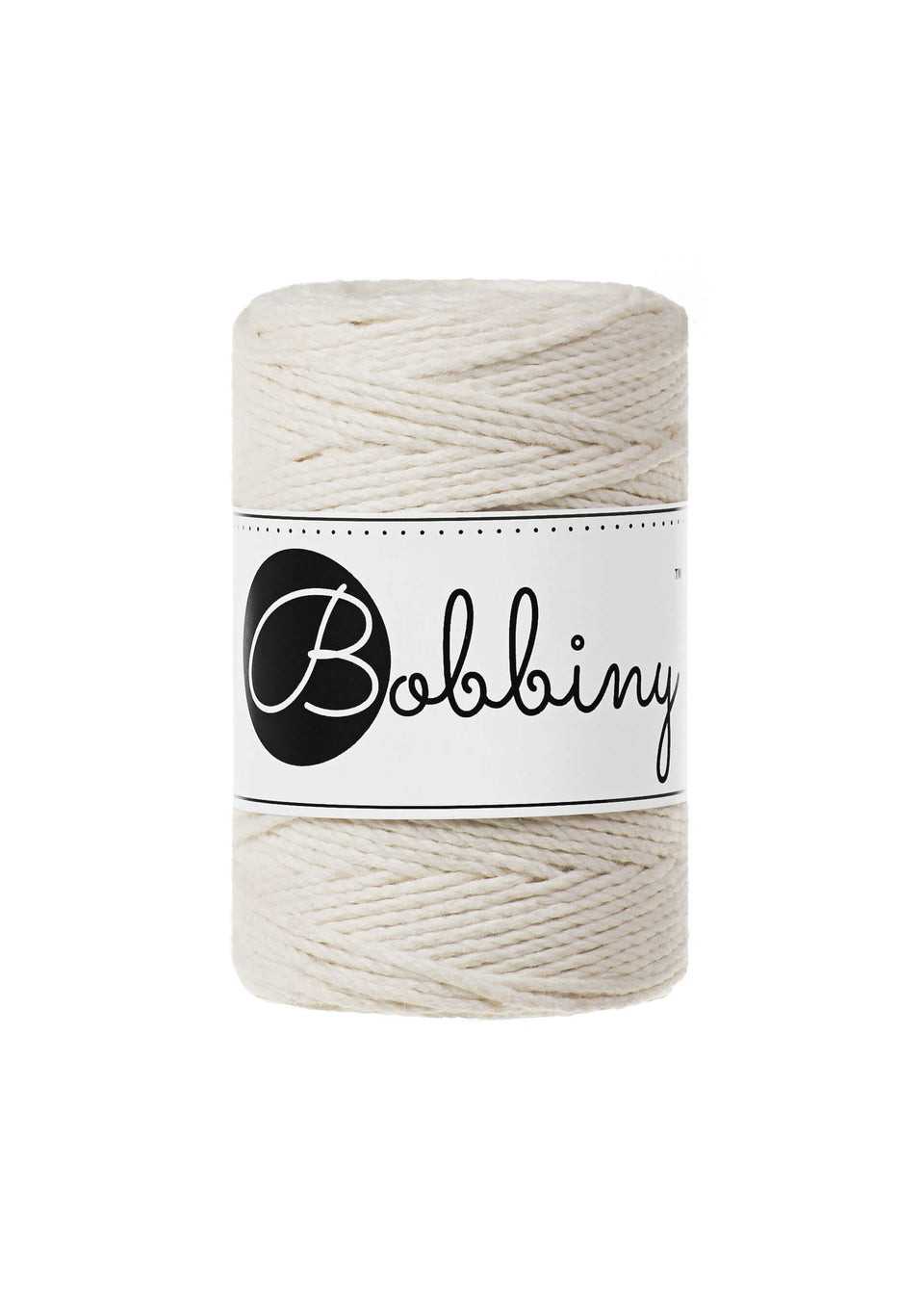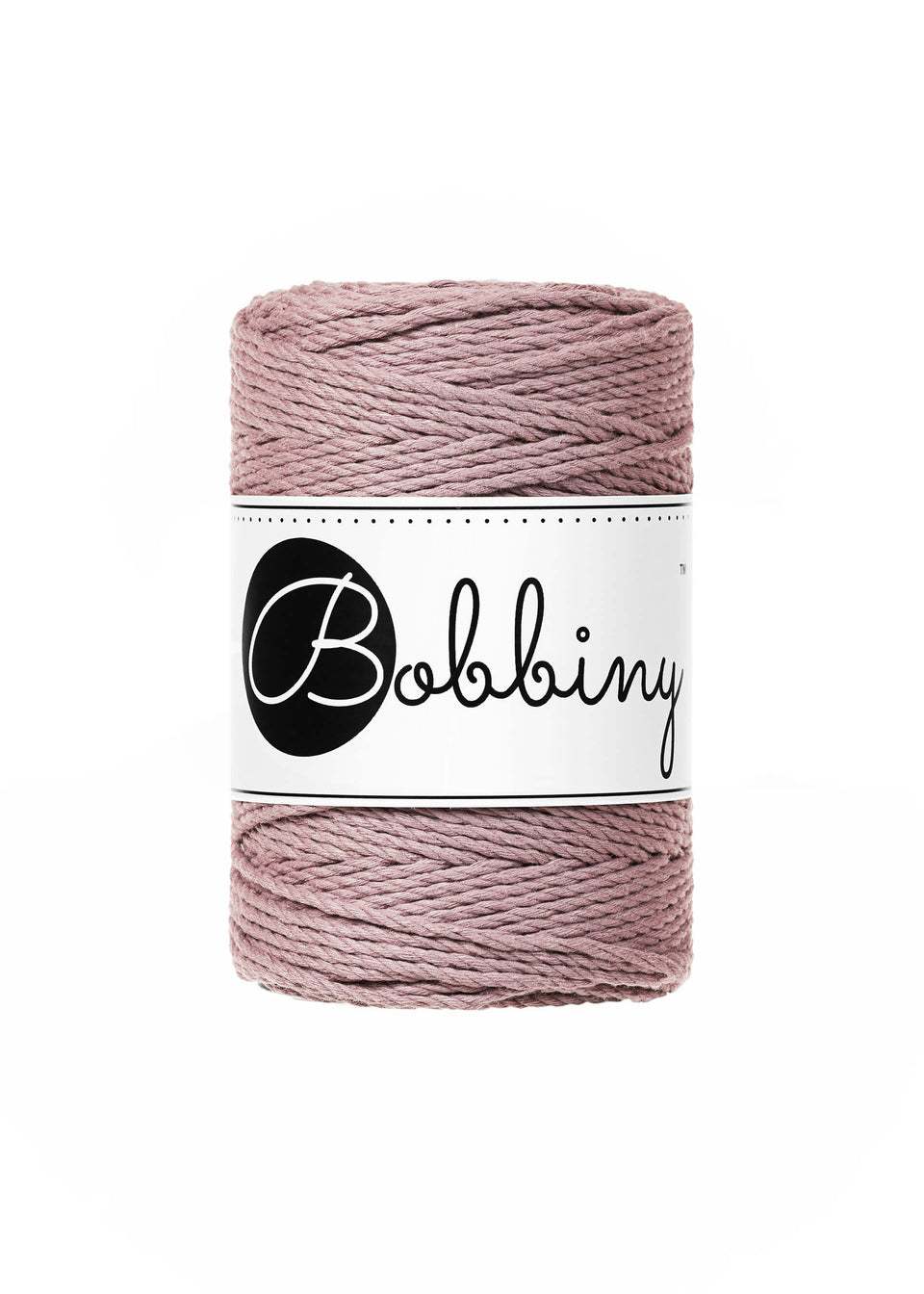 Baby 3PLY Macramé Rope 1.5mm
by Bobbiny
The new Baby 1.5mm 3ply Macramé Rope is the perfect choice for smaller projects. We created it with macramé jewelry and small accessories in mind, such as headbands or earrings. You can also add this rope to larger macramé designs for a subtle twist. This rope is suitable not only for macrame techniques but also for crocheting or weaving. 

We make a 3ply rope by twisting three separate strings into a spiral. Thanks to its unique structure, the cords are firm and also make a beautiful wavy fringe when brushed out.

The 1.5mm 3ply Rope is highly efficient. With one 100m spool, you can make many projects for your collection or gifts for your loved ones. 
The Baby 1.5mm 3ply Macramé Rope is produced in a small factory in Poland.
It is sustainable and 100% made of recycled cotton, and rolled on recycled and biodegradable cones.  
DETAILS
CARE INSTRUCTIONS
SUSTAINABLY-MADE
OEKO -TEX®
WHY WE LOVE IT  — Premium quality, extremely soft, easy to handle, gentle to the hands,structured, flexible, durable, 100% sustainable

CONTENT  — 100% recycled cotton rolled on sustainable spool
LENGTH  —  108 yards  |  100 meters
SIZE —  0.12'' |  1.5 mm
WEIGHT —  0.46 lb  | 210g
Washable with care, by hand (no wringing or dry-spinning)
These gorgeous cords are made by a family-owned company in Poland. Truly sustainable, the thread comes from old clothes and textile waste. No water or toxic chemicals are used in the production process, saving energy and reducing CO2 emissions. The textiles are shredded until converted into dust. At this stage, the color is created – the shredded cotton in various colors is mixed in specific proportions to receive the desired shade. The fibers are then spun into thread which is later delivered to the company. Even their production waste is passed to local zero-waste initiatives.
Please note that we try our best to display our colors as accurately as possible, but due to monitor differences, actual colors may vary slightly from what appears online. Feel free to contact us at hello@maxandherb.com if you have any questions.
The quality of our products is crucial to us. This article carries the OEKOTEX® STANDARD 100 label, meaning that every production level and component has been tested for harmful or toxic substances that are a danger to human health or the environment. Therefore, the article is harmless in human and ecological terms.