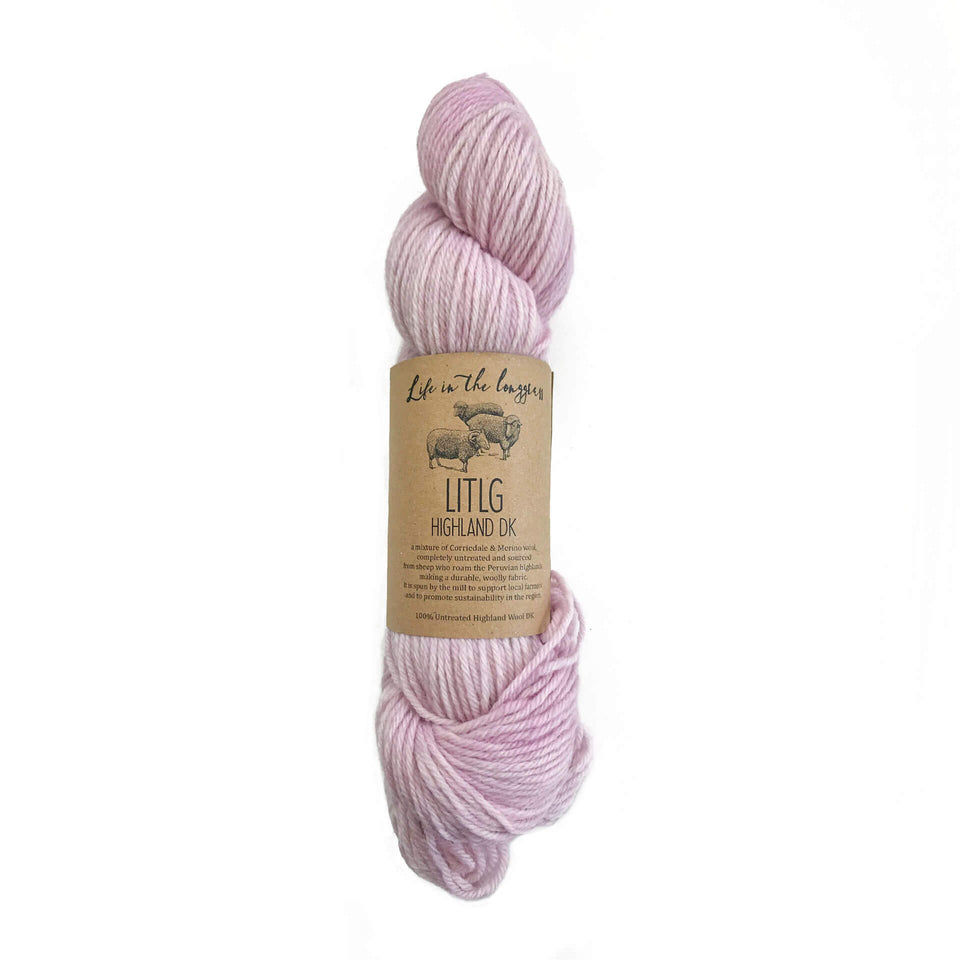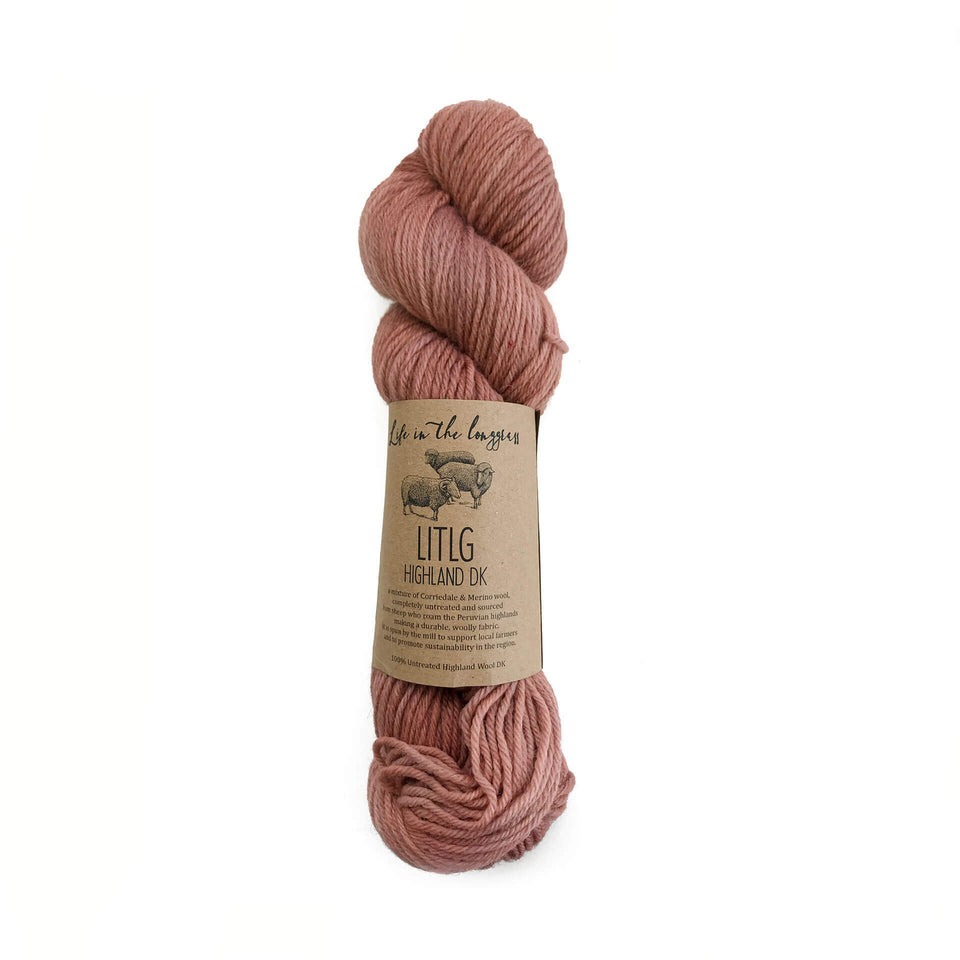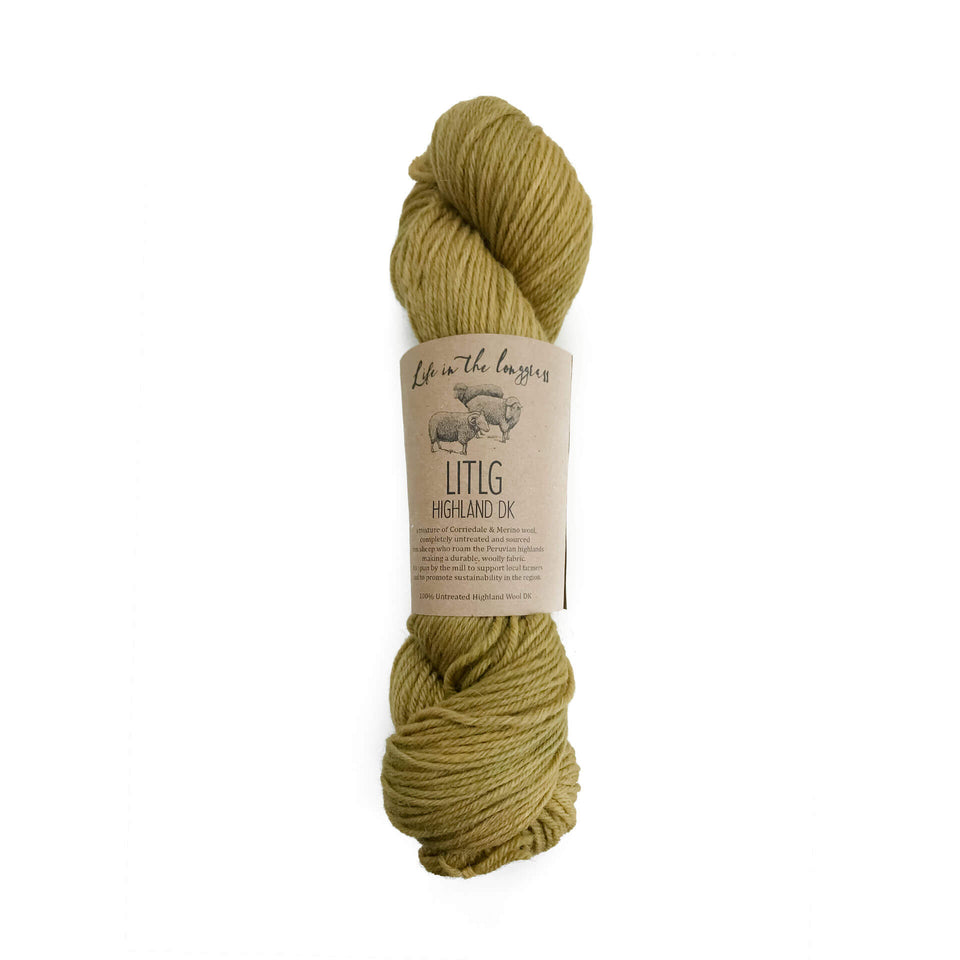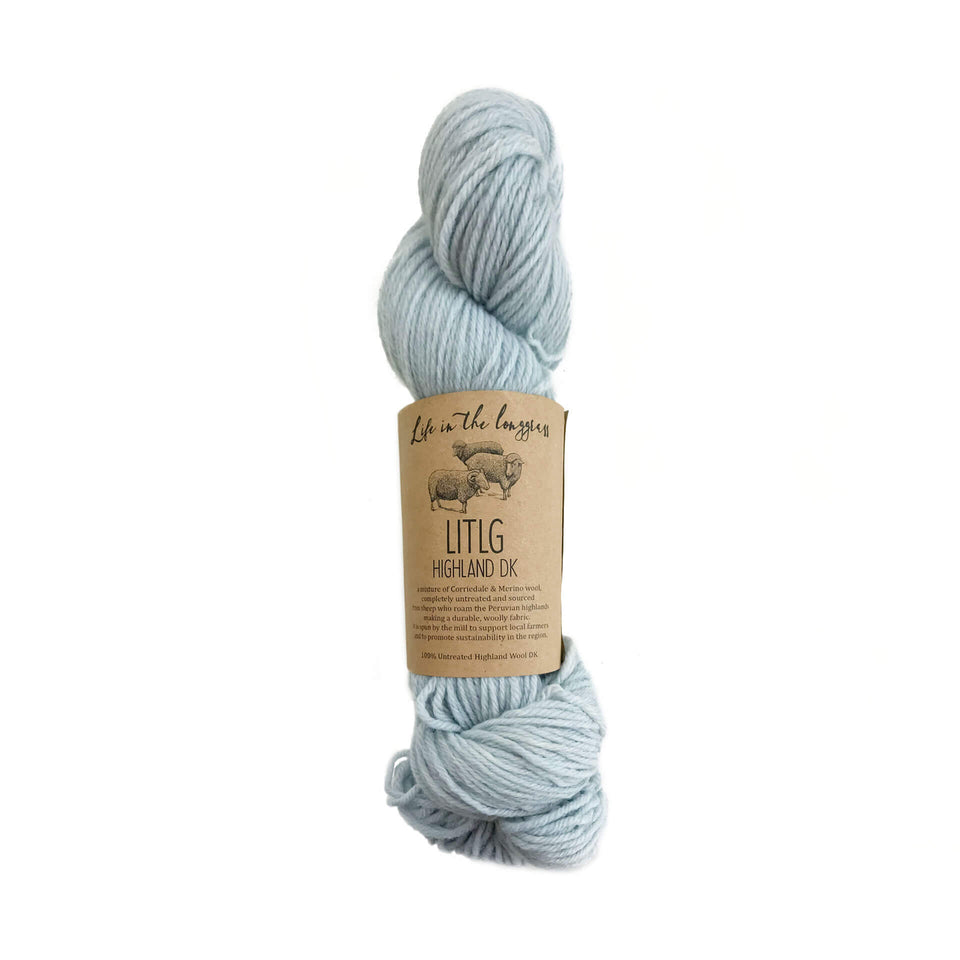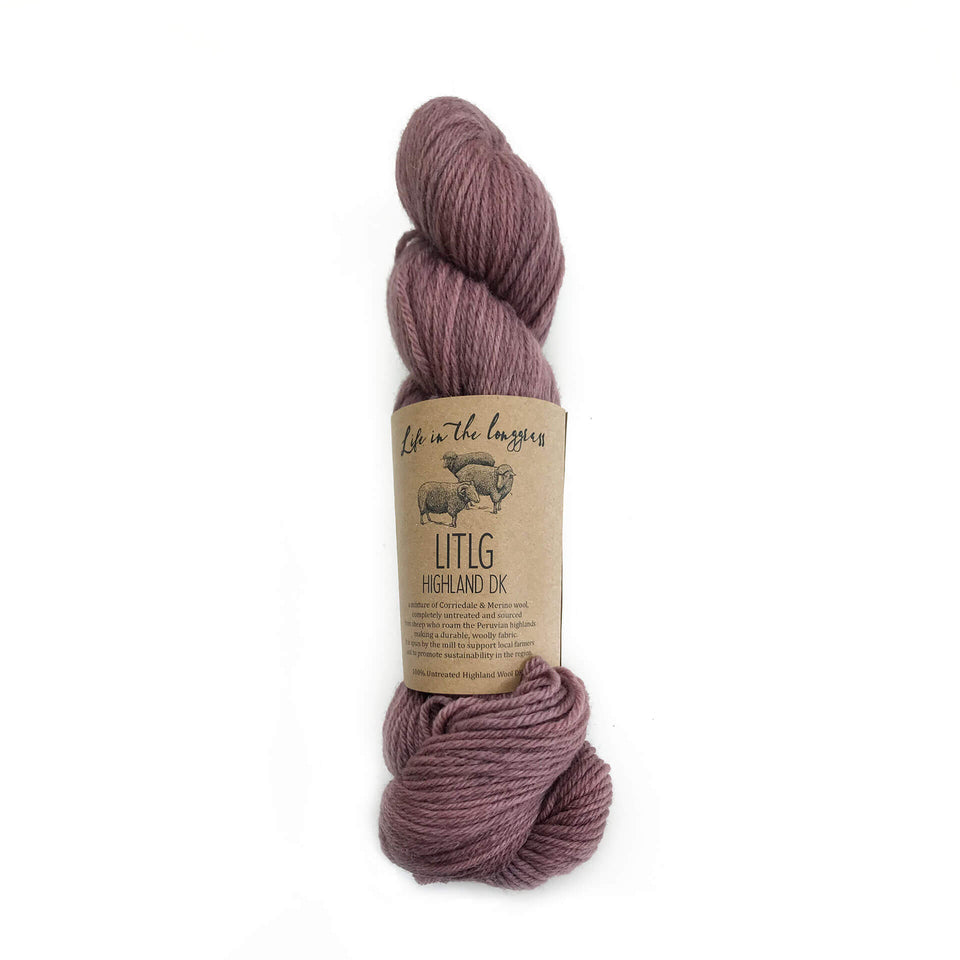 LITLG Highland DK
A delicious blend of Corriedale and Merino wool, completely untreated and sourced from sheep who roam the Peruvian highlands. It's spun by the mill to support local farmers and to promote sustainability in the region. The result is a soft and eco-friendly wool the makes durable, woolly fabric. This 4ply rustic yarn takes color in a soft subtle way. 
Let this yarn become your go-to yarn for muted cardigans and shawls that have a natural, organic look and feel!

Details
Care Instructions
About LITLG

WHY WE LOVE IT — Lightweight, sustainable, soft, durable, beautiful palette.

CONTENT — 100% Untreated Highland Wool
LENGTH — 232 yards | 212 meters
WEIGHT — 0.22 lb | 100 g
THICKNESS — DK / Light Worsted (Size 3) 
SUGGESTED KNITTING NEEDLES — US 6  | 4 mm and up
SUGGESTED CROCHET HOOKS — 7 I  5.5 mm and up
ORIGIN — Peruvian Highland Wool hand-dyed in Ireland
Hand wash wash at 20C / 68F. Dry flat.
Life in the Long Grass was born from the joy of creating and living in rural Ireland.
Once they restored our one-hundred-year-old derelict farmhouse, we set up our dye studio in our field so we could live by the values that are important to us:  Ethical yarns, local employment, slow living, care, and quality  –  when all this came together, LITLG was born.
They choose their yarns carefully making sure they come from farms with ethical practices in Uruguay, Peru, England, Argentina, France, and Portugal. These farms are mulesing-free which means fair and humane treatment of their sheep. 
We dye with meticulous detail and care to ensure quality and to enjoy the process. 
This means that all batches are as similar as possible and we enjoy the slow,
stress-free process of creating them. 
We use a mixture of non-toxic acid dyes, low impact fiber reactive dyes, and natural dyes – we set with a food-grade setting agent.  We double set to ensure that we don't have skeins that bleed and we re-use our water to minimize wastage.  
Our packaging and labels are all recycled kraft paper and the paper we use in our publications is recycled also.