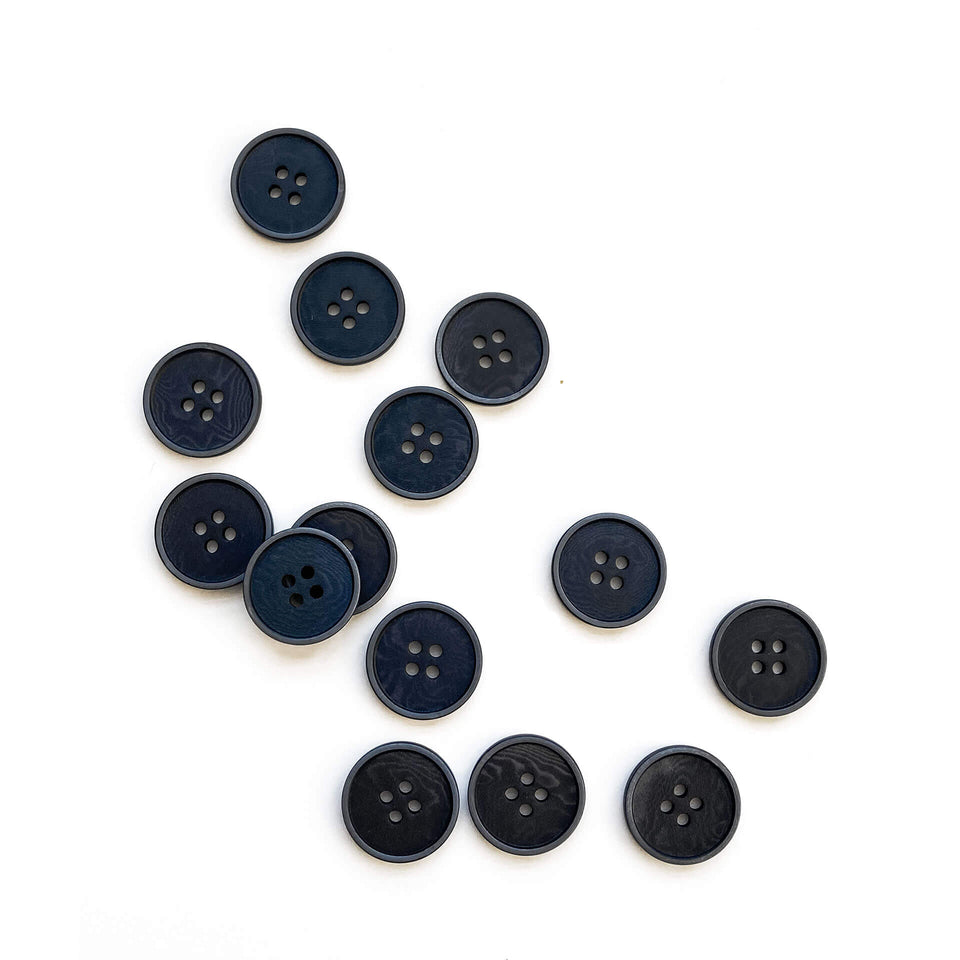 Matt Black Corozo Button with Raised Rim
01-03-TG-CB_MattBlack
I believe buttons make or break the overall appearance of your project! That's why you need these natural and unique Corozo buttons to add a casual and chic style to your handmade project. 
Made with 100% natural and biodegradable material, these highly durable buttons are perfect for all applications. Each button has four holes, and it is sold separately. 
See the complete Corozo button collection here.

Details
About Textile Garden

Care Instructions

WHY WE LOVE IT — These buttons are natural, sustainable, biodegradable, with a nice rim, contemporary, and high-quality. They have excellent durability and scratch resistance. 
COMPONENTS — Made from the seeds of the Corozo palm (Cool fact: Corozo seeds can be collected only after they fall naturally from the tree, no deforestation needed! )
SIZE —  20 mm   |  13/16"  in diameter   
Textile Garden is a woman-owned company based in Steyning, England. Maggie travels the world to source beautiful and high-quality buttons, trimmings, and pins. She visits the factory herself, meeting highly skillful artisans, willing to custom make, change colors, and other details for her. The result is a stunning collection of unique notions!
We recommend that these buttons are washed by hand so they are only in the water for a short period of time.