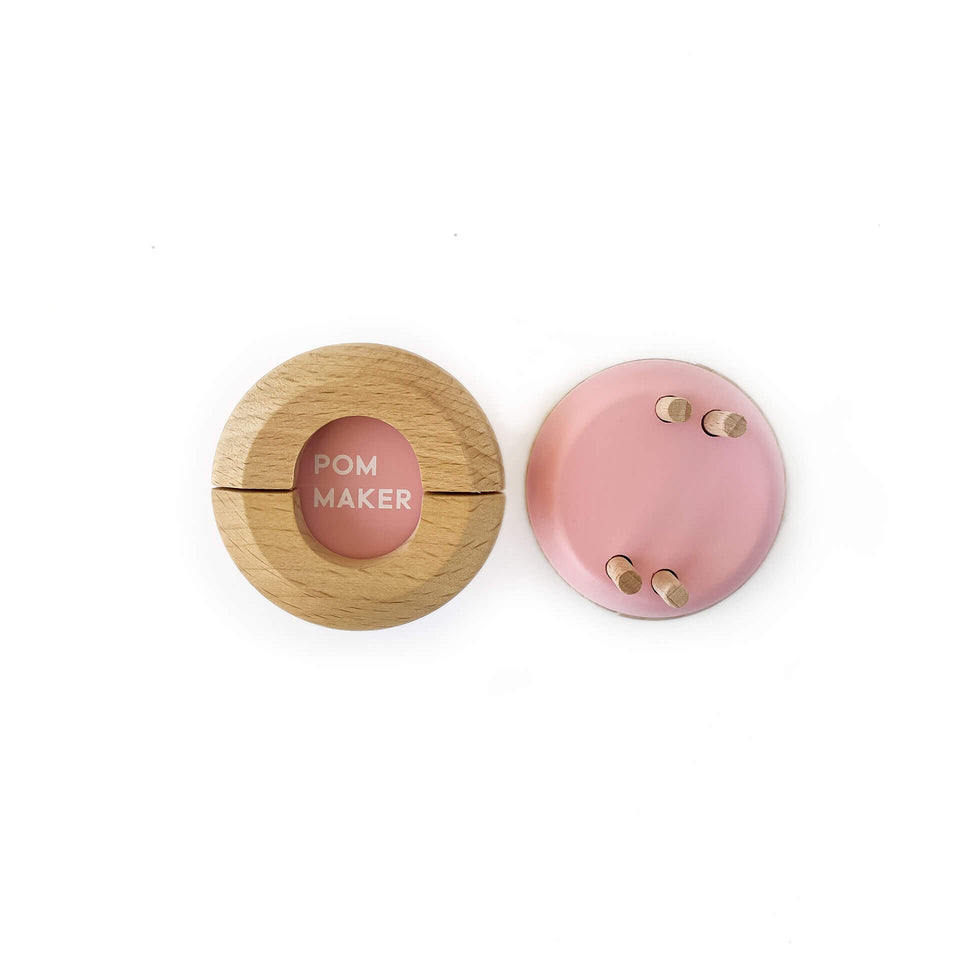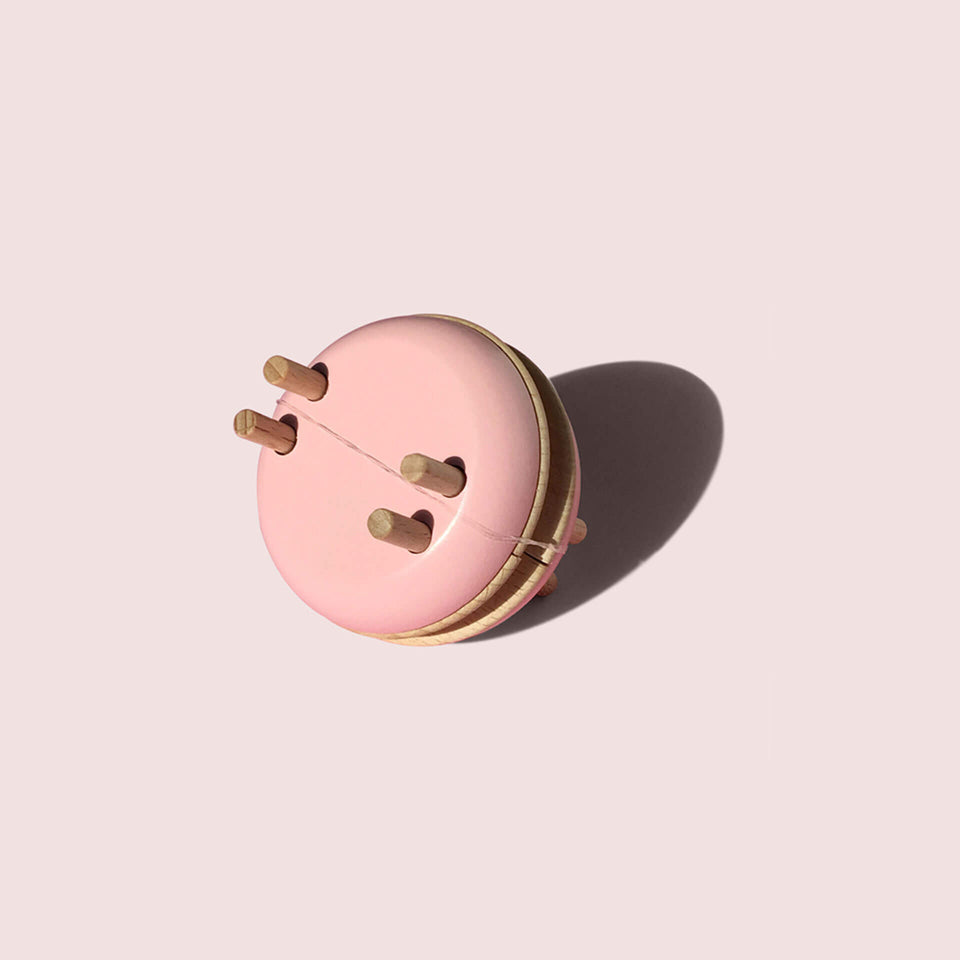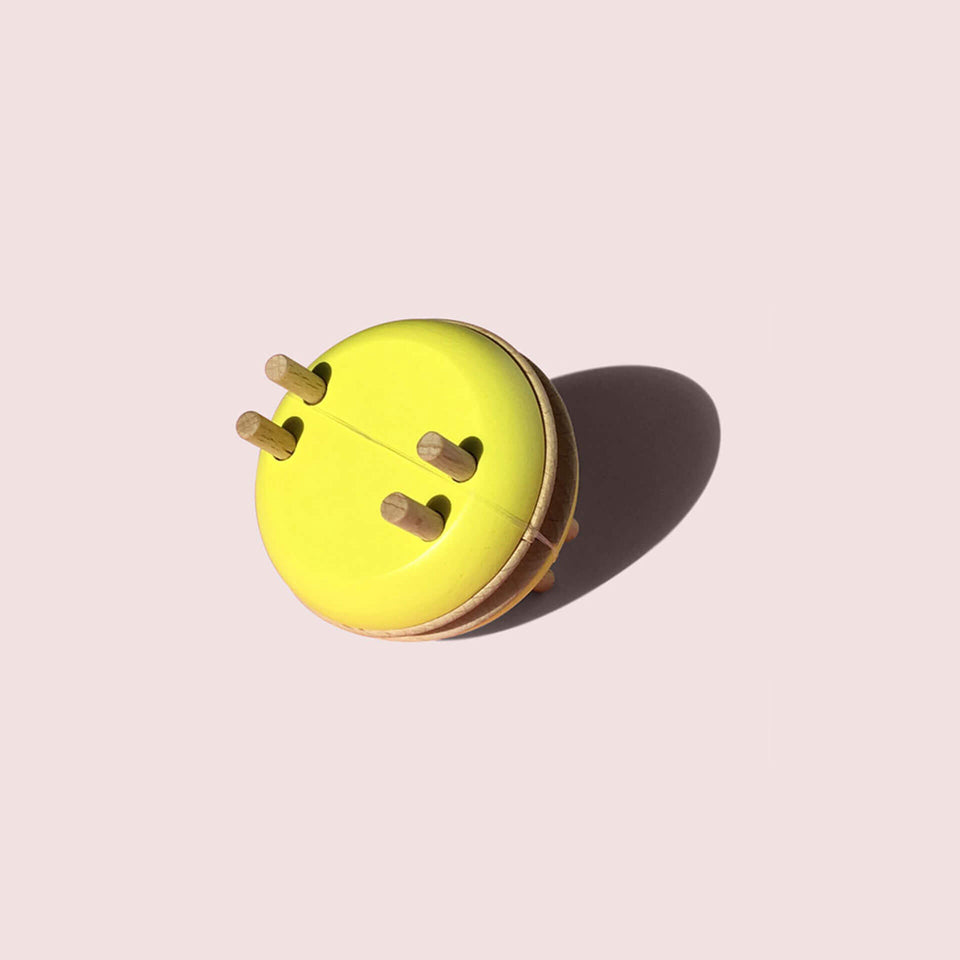 Macaron Pom Maker (Small Size)
01-03PM-MPMRose
by Pom Maker
Make your crafty me-time even more delicious with this high-quality and eco-friendly pompom maker. The sweetest kit in a crafter's toolbox, this Pom Maker will let you create perfect pompoms: fluffy, round, and full every single time, stress-free!
With its beautiful packaging and unique design, the Pom Maker makes the ideal gift for any creative soul from age 6+. Loved by beginners and pro-crafters alike, this is the tool you need to start creating hat toppers, festive garlands, Christmas decor, and much, much more!


Details
Guarantee
WHY WE LOVE IT — Round + full pompoms every time; easy, fast wrapping + comfort; sturdily built, made for life; versatile for all levels + complexity; natural + planet friendly
COMPONENTS — Made from solid beechwood with a non-toxic "frosting," each Pom Maker includes 6 wooden pieces contained in a cute cotton bag with an instructions booklet to get you started.
MAKER SIZE — Small (2.35" diameter)
POM POM SIZE — Makes pompoms between 2″ – 2.7″. You can make smaller pompoms by wrapping less yarn and trimming more.
Pom Makers are super sturdy and come with a life-time guarantee! If it ever breaks you'll get free replacement parts – Pom Maker for life! Our ultimate goal is to make you happy with a high-quality tool that will enhance the joy of pompom making. If any part of your Pom Maker ever breaks, you will receive the part completely free with free shipping. If you lose a part,  you will receive the free part with just a small shipping charge.
Your Pom Maker is your tool for life!
For replacement parts, there's no time limit. If you own it, you'll be covered.
Just note this is for lost or broken parts, not the whole. : )