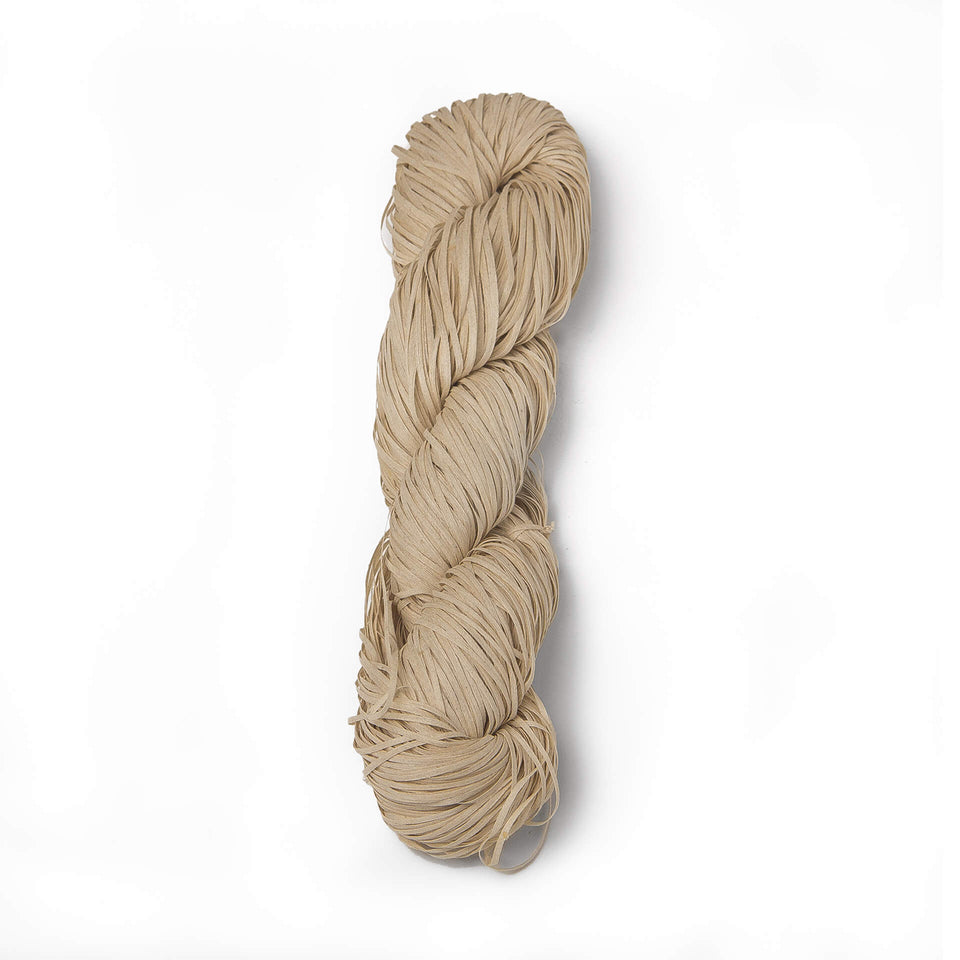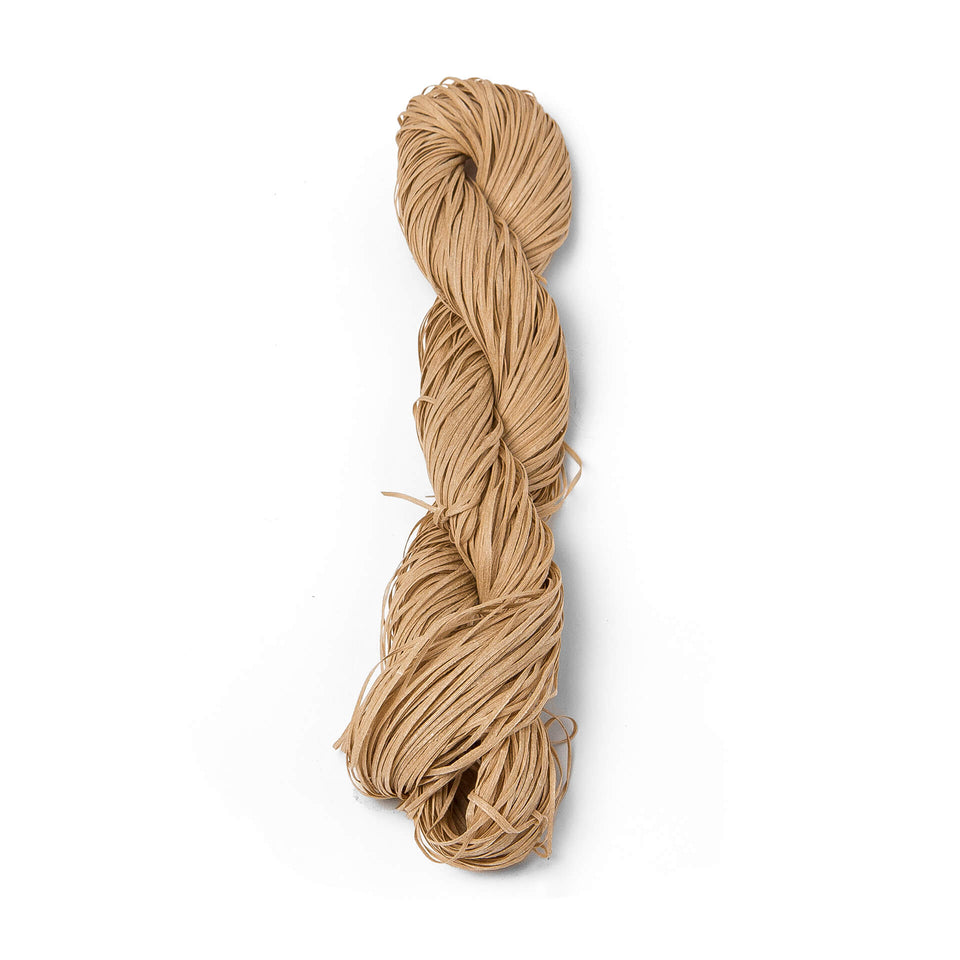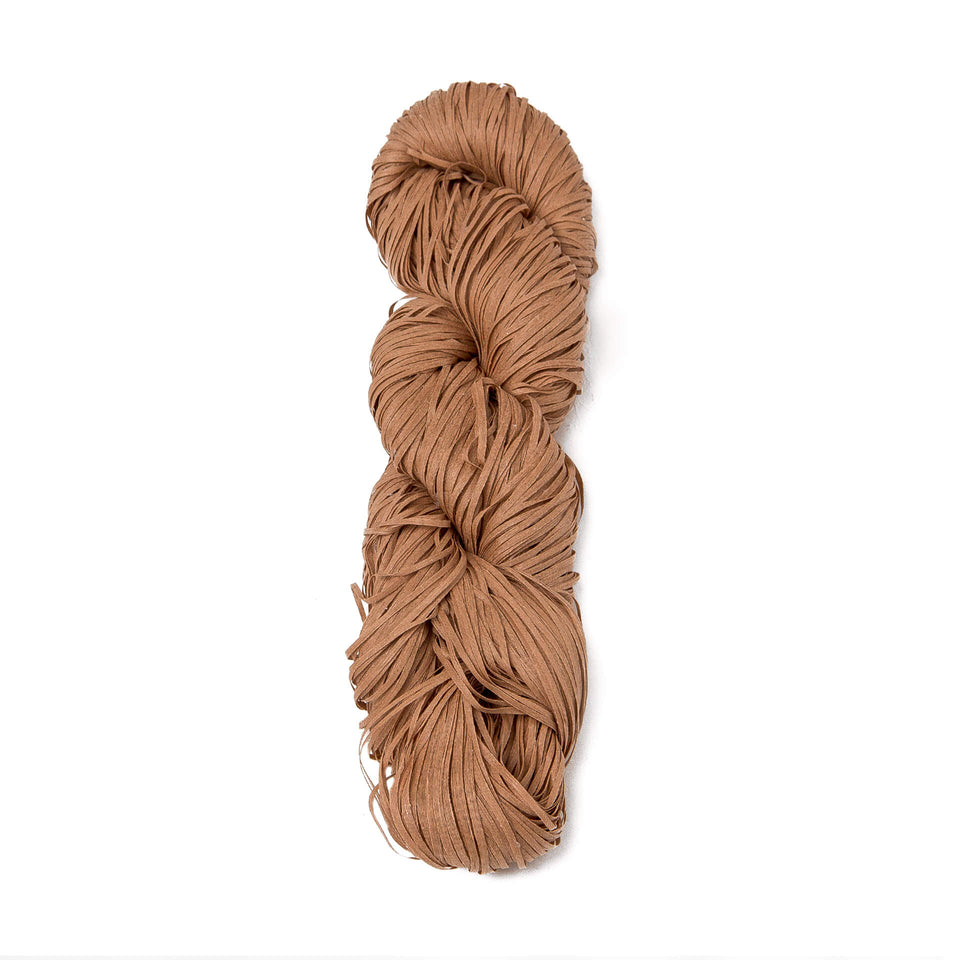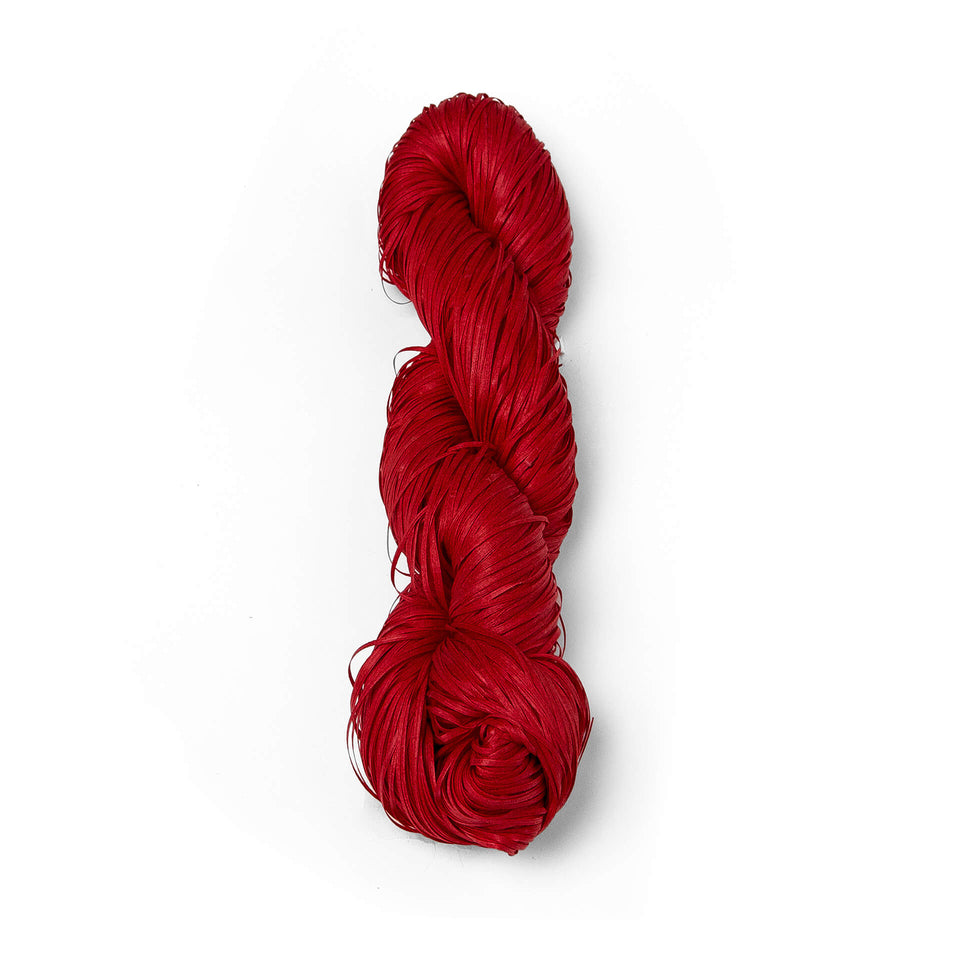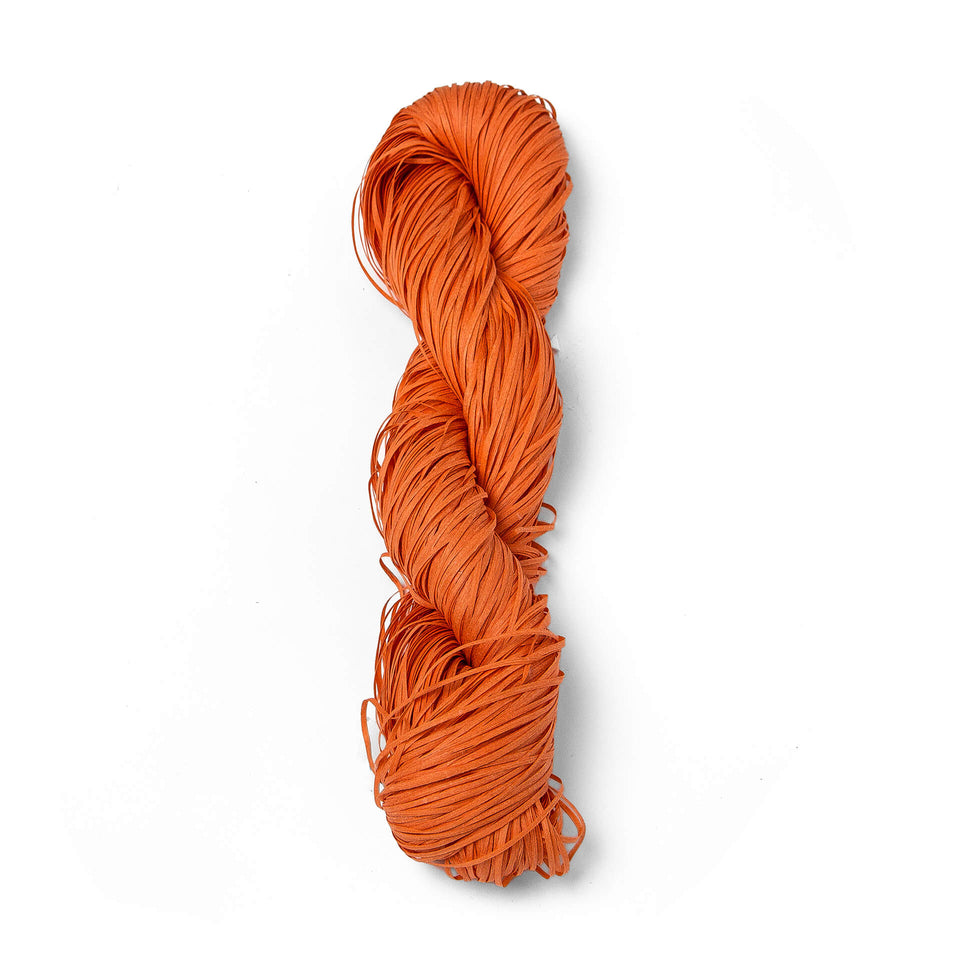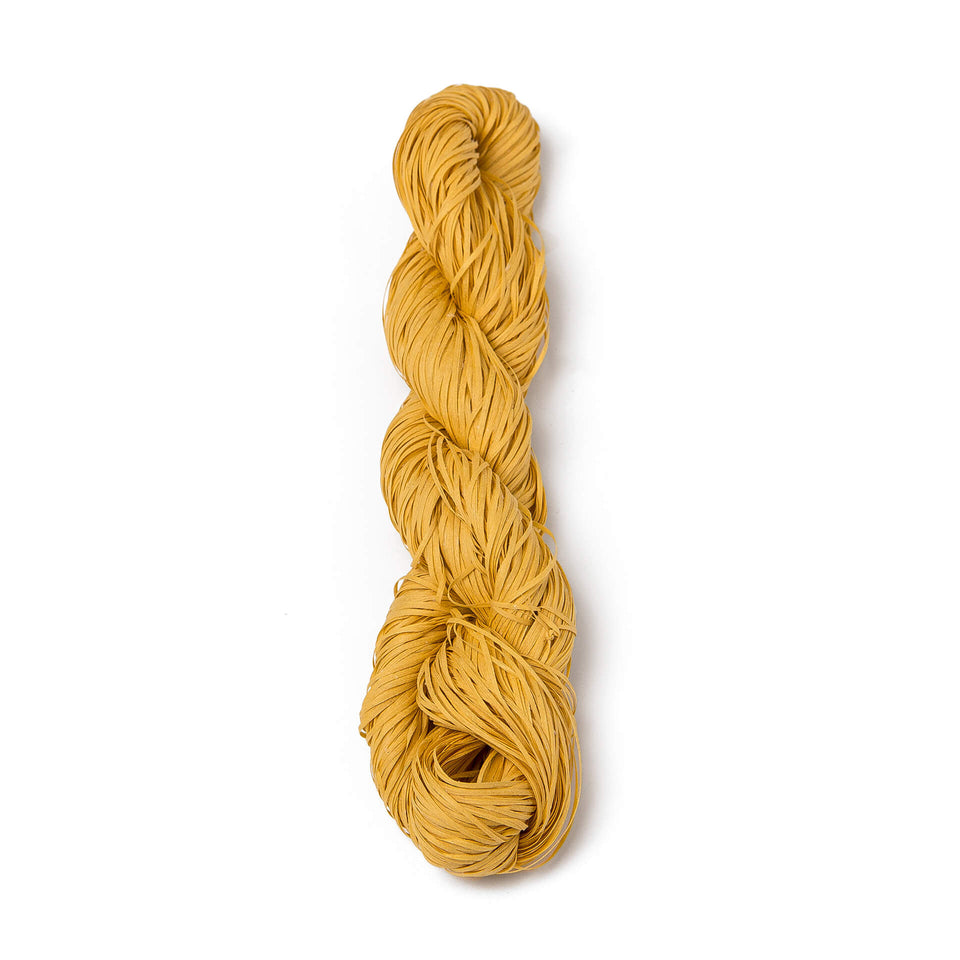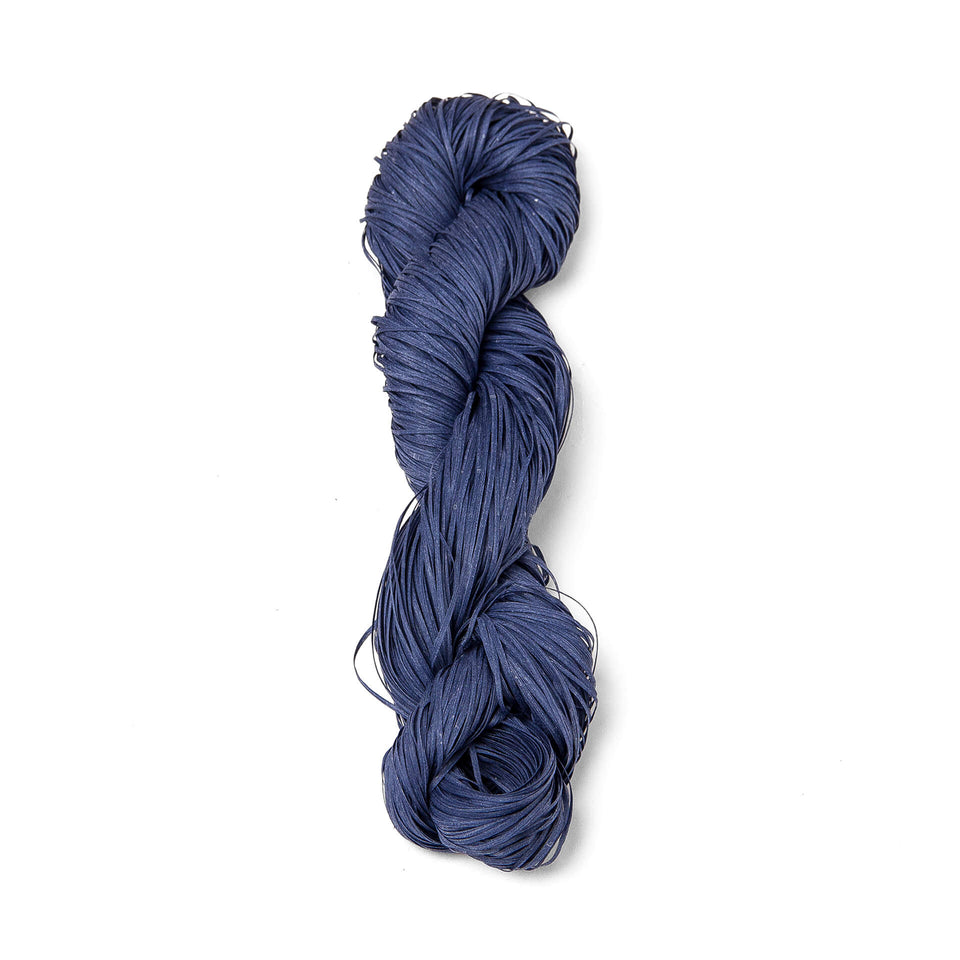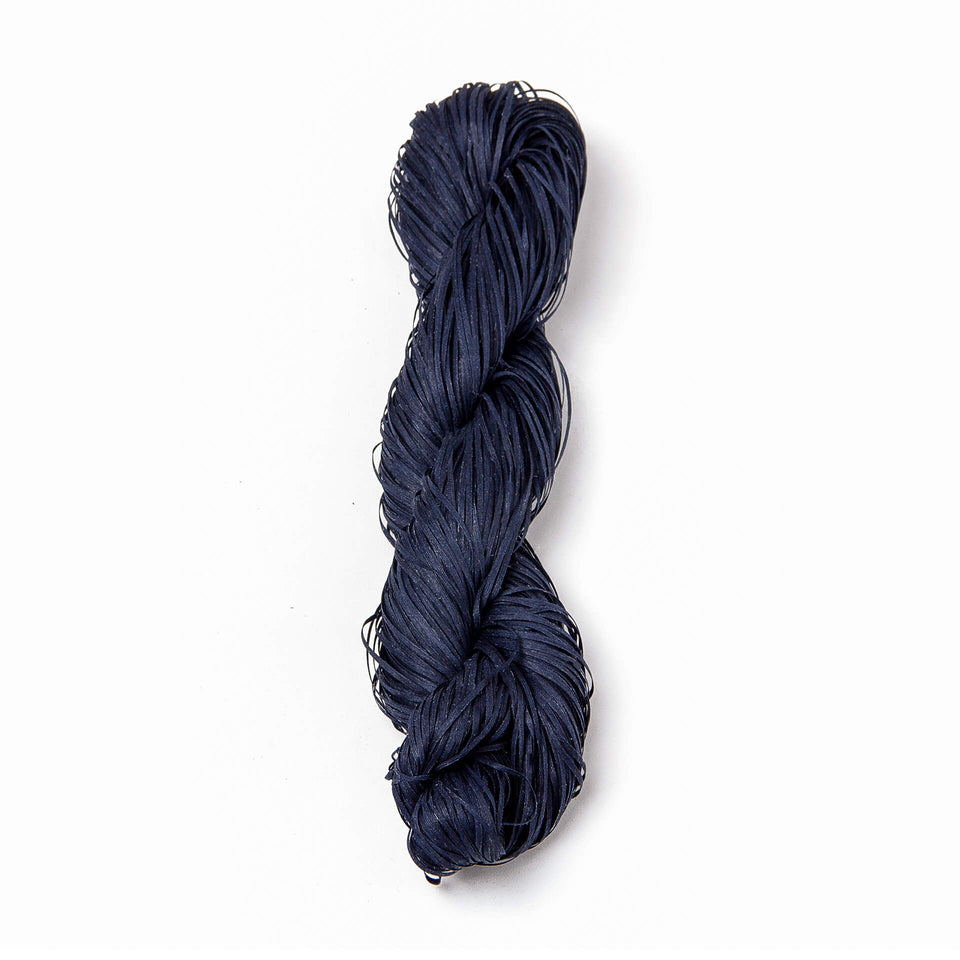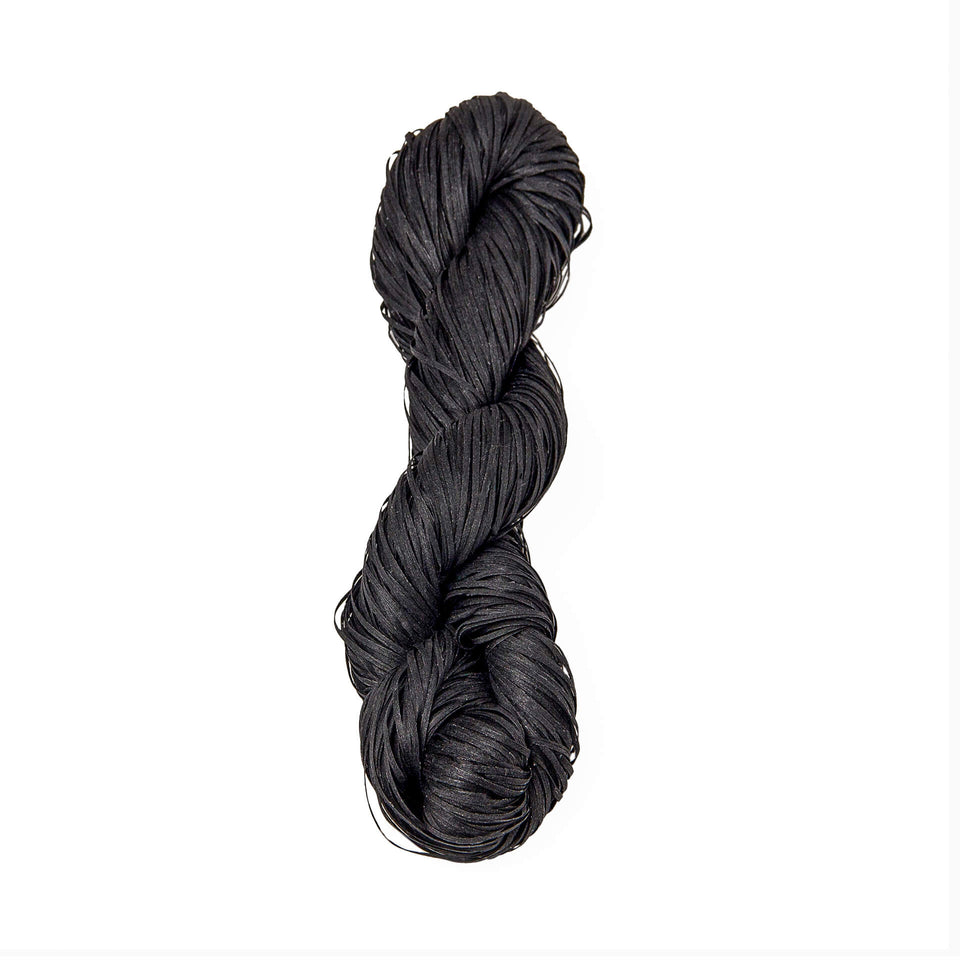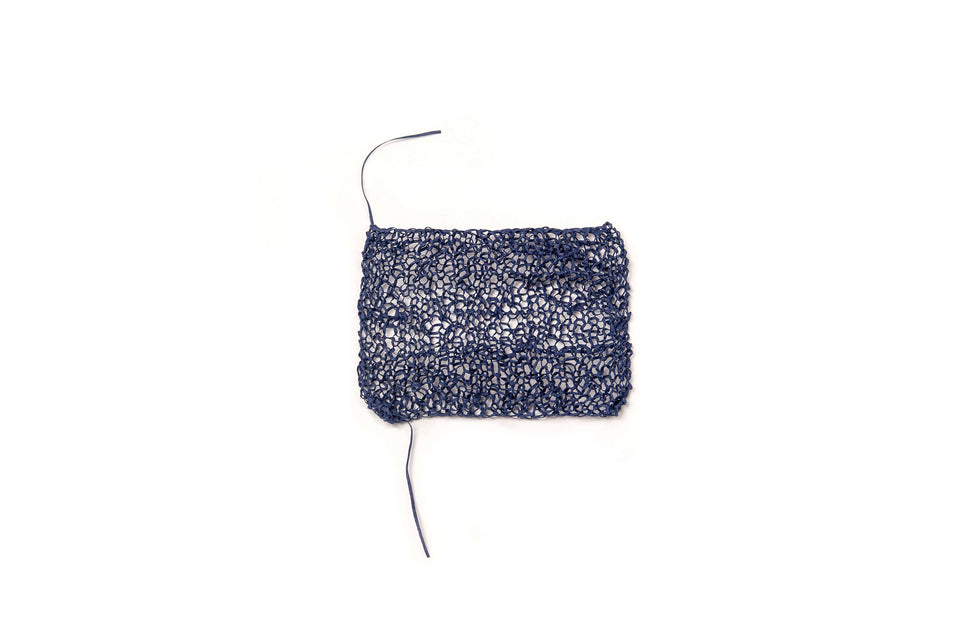 Modern Raffia
1
by Max and Herb
Fall in love with our Raffia Yarn. Made of 100% Cotton, this yarn is ideal for knitting, crocheting, or even weaving projects! With nine cheerful shades to choose from, you will be able to create the most modern, practical accessories and home projects.
Evocative of tropical breezes and perfect vacation getaways, this humble natural fiber will weave its way into all your DIY projects. 
Details
Care Instructions
Important Info
WHY WE LOVE IT  — Lightweight, structured, durable, everlasting, natural, eco-friendly, biodegradable, vegan
CONTENT  — 100% artisanal cotton
ORIGIN  —  Argentina 
SIZE —  about 2mm (1/16") wide
WEIGHT —  Small: Approx. 0.110lb  | 50g
                      Medium: Approx. 0.220lb  |  100g
SUGGESTED KNITTING NEEDLES —  +2.5 US  | +3mm 
SUGGESTED CROCHET NEEDLES —   +G  | +4mm
Spot cleaning recommended
We try our best to be very precise about our dyeing process. However, there are a number of external factors that might affect it, resulting in slightly color differences between batches. We recommend to add one or two skeins to your order to avoid color variations in the final piece.
Our yarns are produced in Argentina with great care for the craft. working with artisans to hand craft genuine products, infused with soul. Our skeins are manually prepared, therefore there could be a slight difference in weight. We are always striving to deliver quality products, and ensure your outmost satisfaction. If you experience any issues with your transaction, please get in touch with us and we will endeavour to fix the problem as soon as possible.