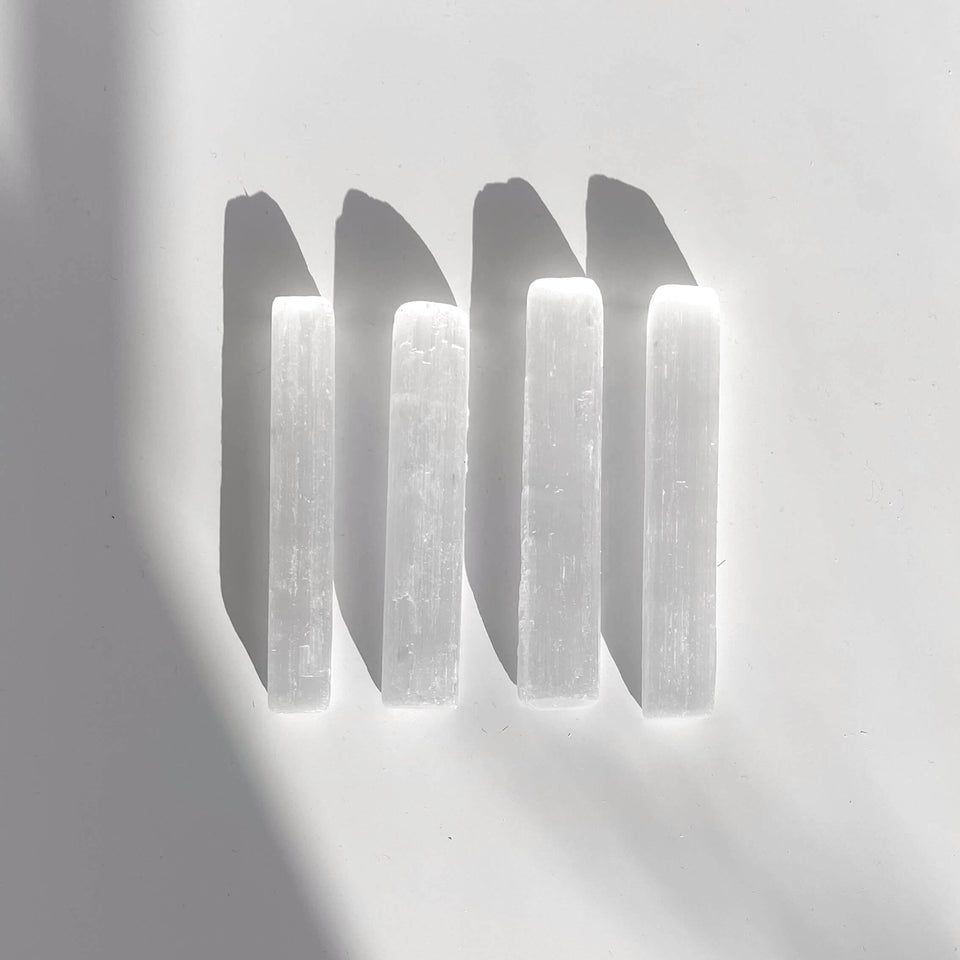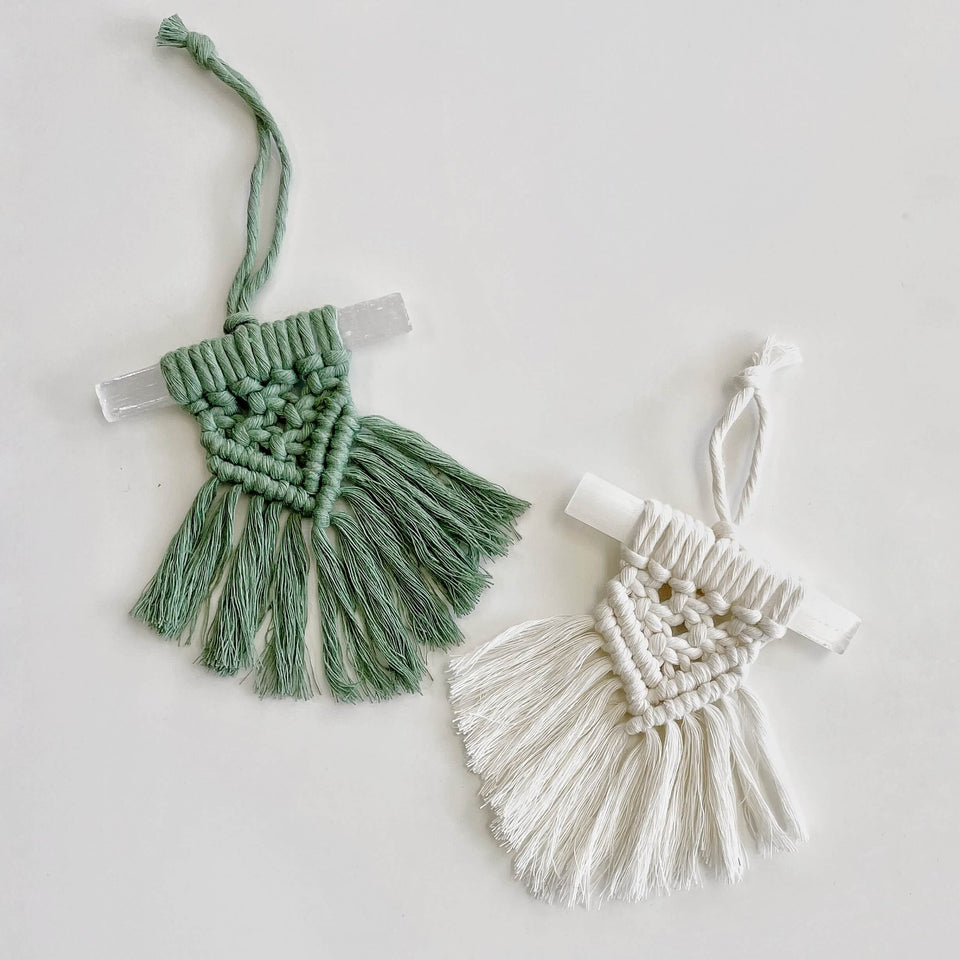 Selenite Wands
by Max and Herb
Restore your balance, clear your mind, and heal your body with this Selenite Wand. 
Selenite is considered a power stone that can rid the body of blockages that are keeping it from entering a higher state of awareness. This crystal can be used at the highest levels for healing – to align chakras, to cleanse the aura, to remove obstructions, to open to higher states of consciousness, and to increase creativity.
So, whether you want to cleanse your home, clear your mind, or just reset after a long day, selenite may give you the boost you need. And imagine adding that boost to your creations! We like to incorporate Selenite Wands to our macrame or crochet projects, and we give our creations a natural power.
**Please read how to use it in the tab below**
DETAILS
HOW TO USE IT?

IMPORTANT INFO

WHY WE LOVE IT  —  Healing and energizing properties,  natural, eco-friendly,  cleanse power, associated with feminine energy, greater sense of protection and clarity.
DIMENSIONS — 4" - 10 cm length approx.

Please expect slight variations from item to item as this is a natural product. Items shown are for illustration as these are natural please expect some variance from item to item. Item supplied will be very similar but not identical.

HOW TO USE IT — Rub the crystal like a scrub brush in your aura about 5 to 7 inches away from your body. Don't forget to remove any unwanted energy from under your feet and from the soles of your shoes. 
By leaving it beside your crystals or even on top of your crystals, it will quickly draw out any negative energy or blocks that may have been causing your stone to stutter. It will help return your crystal to that fresh-faced, amplified energy mood.
IMPORTANT INFO — The statements on this site have not been approved by the Food and Drug Administration. Any information that may be found anywhere on this site is not presented as a substitute, nor intended to be a substitute for medical advice, treatment or diagnosis. We feel that crystals can complement other therapies and support energetic well being. There alleged properties are gathered from writings, books, folklore and many other sources. They are dependent upon the attitude and beliefs of the individual. Crystals should not be used as a replacement for medical treatment.