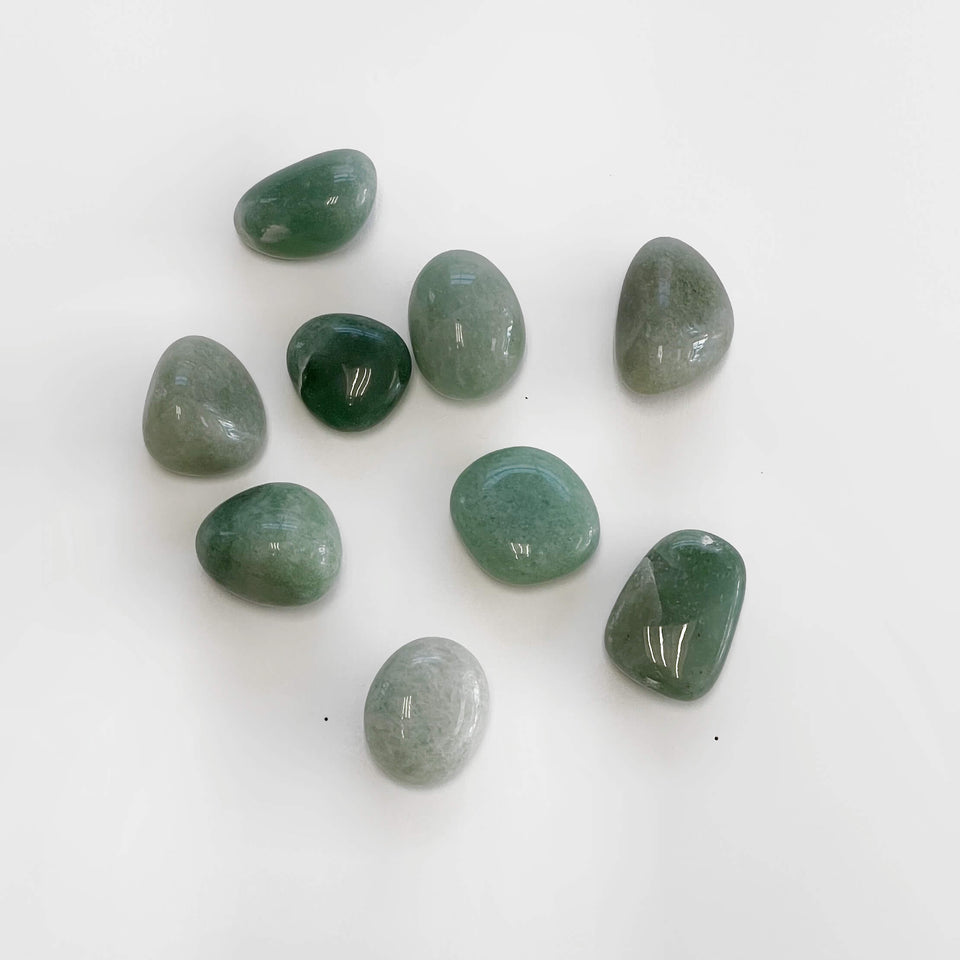 Green Aventurine Tumble Stone | Opportunity
by Max and Herb
Green Aventurine, often called the Stone of Opportunity, is believed to be one of the crystals most associated with prosperity and abundance. It helps to increase creativity and motivation. Green Aventurine supports your individuality and increases enthusiasm and optimism.

The aventurine crystal encourages perseverance, and enhances creativity and motivation, giving you a renewed optimism and zest for life. Green Aventurine balances the Heart Chakra and is a stone of love. 
This crystal helps us to reach out to opportunities with confidence and also imparts hope and gratitude. A wonderful opportunity stone.
DETAILS

IMPORTANT INFO

WHY WE LOVE IT  —  Prosperity and abundance,  natural, eco-friendly,  cleanse power, greater sense of confidence and gratitude.
DIMENSIONS — 1 - 2" - | 2.5 - 5 cm approx. 
INTENTIONS — Opportunity, optimism, abundance, perseverance, creativity, imagination, balance, freedom, luck, good fortune.
CHAKRA — Heart | Root | Third Eye
Please expect slight variations from item to item as this is a natural product. Items shown are for illustration as these are natural please expect some variance from item to item. Item supplied will be very similar but not identical.
IMPORTANT INFO — The statements on this site have not been approved by the Food and Drug Administration. Any information that may be found anywhere on this site is not presented as a substitute, nor intended to be a substitute for medical advice, treatment or diagnosis. We feel that crystals can complement other therapies and support energetic well being. There alleged properties are gathered from writings, books, folklore and many other sources. They are dependent upon the attitude and beliefs of the individual. Crystals should not be used as a replacement for medical treatment.