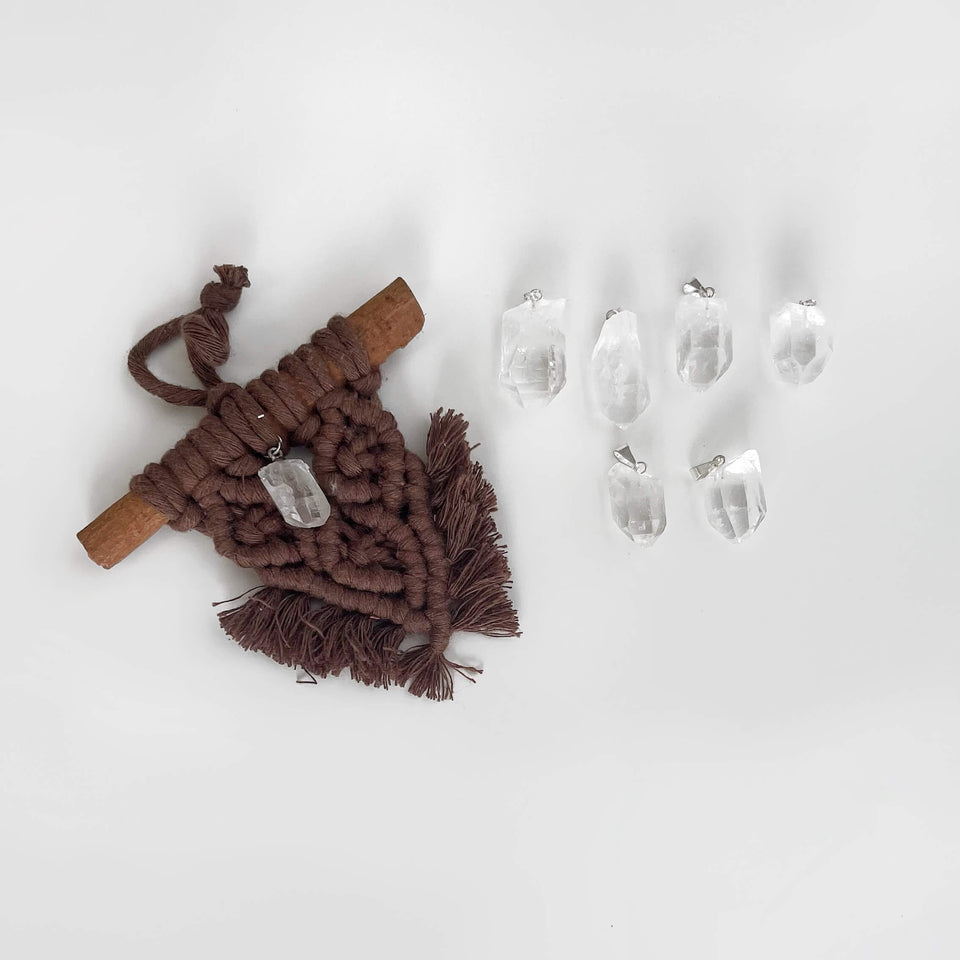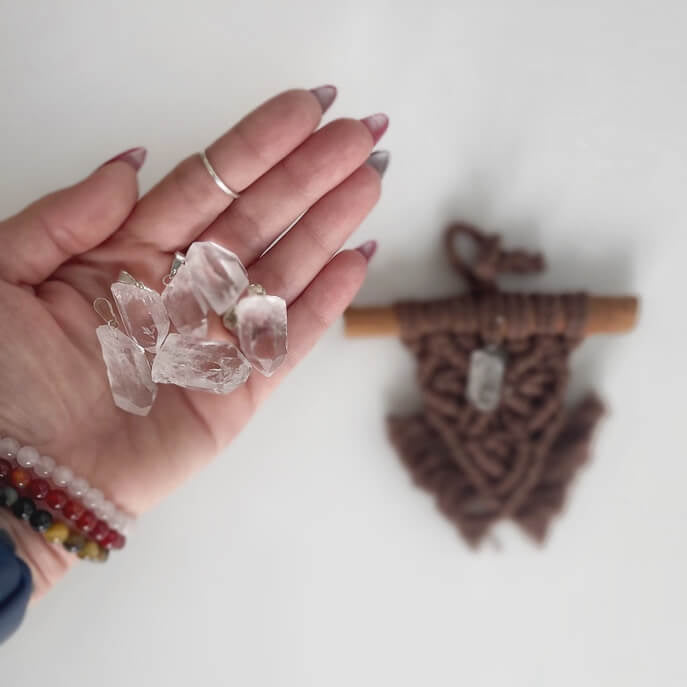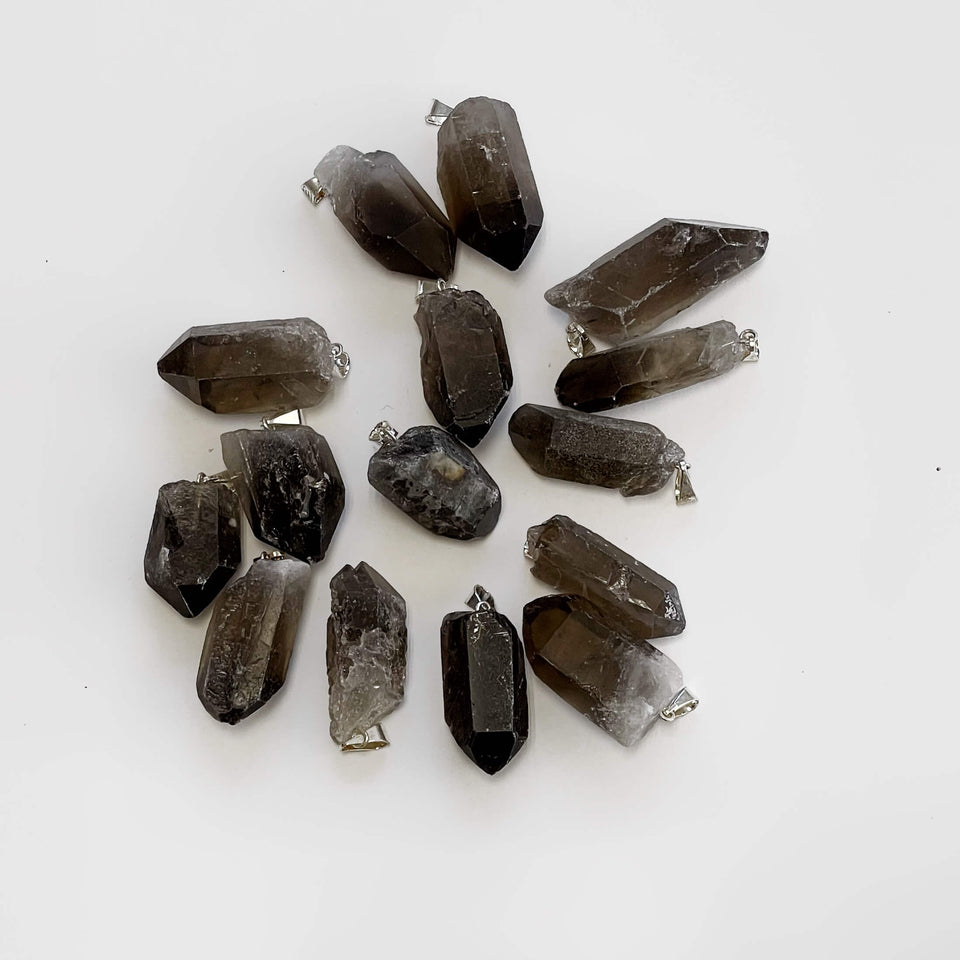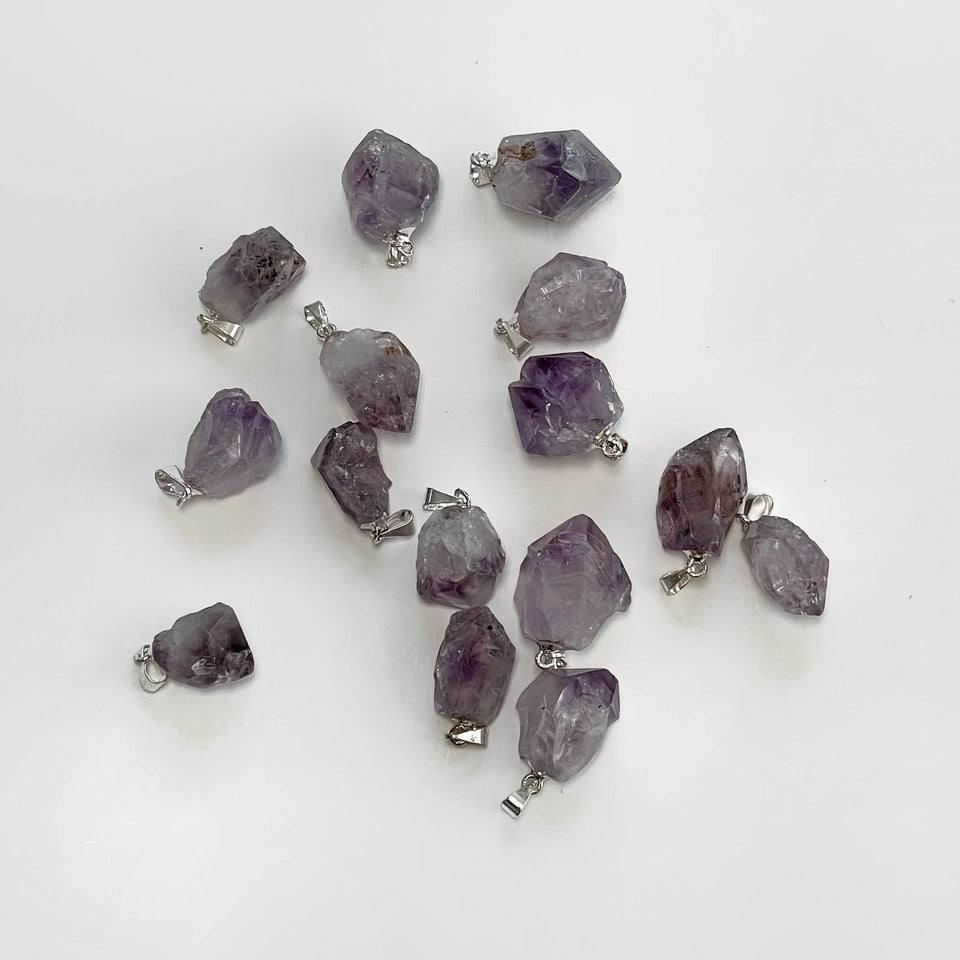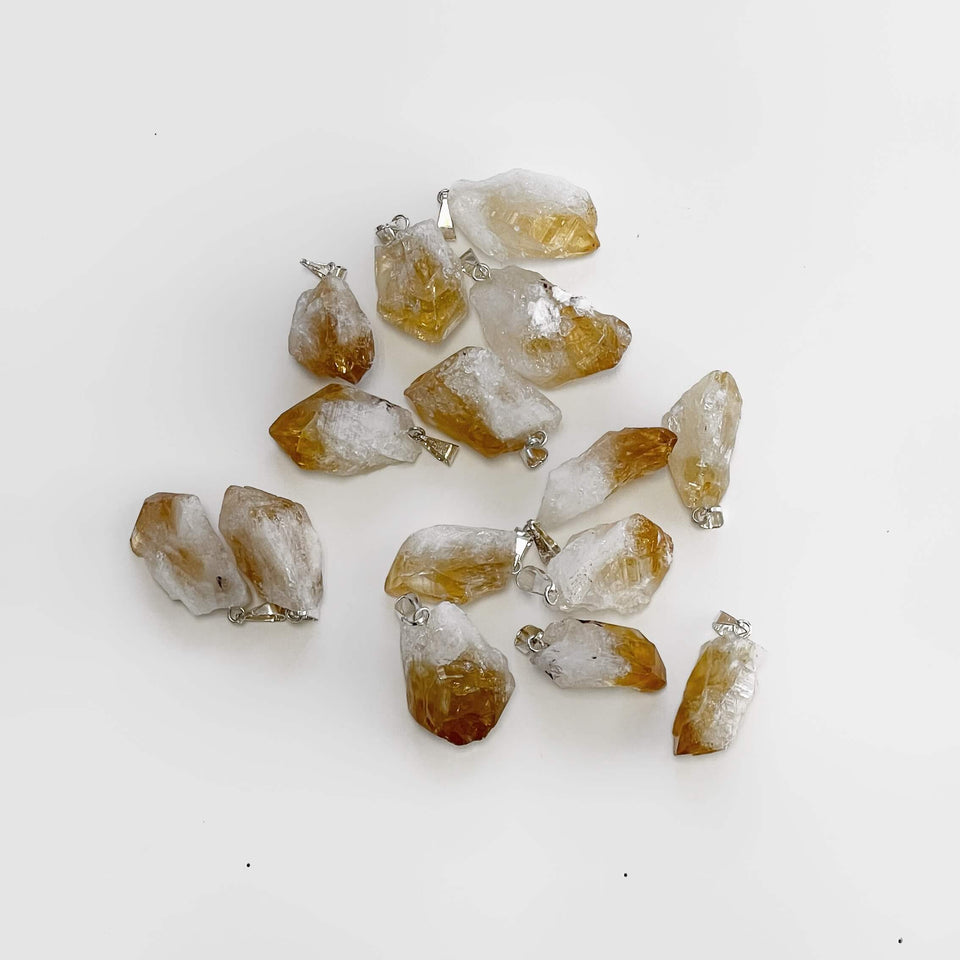 Crystal Point Pendant
by Max and Herb
Beautiful Crystal Points Pendant with small silver plated, nickel free base metal bail. These pieces can be used on a metal linked chain, or a leather necklace. We like to incorporate these Crystal points to our macrame or crochet projects and give our creations a natural power!

Choose the Crystal that resonates the most with you:


Clear Quartz — It is said to boost the immune system and it is a good aid to meditation and channeling. It is often used as a magic wand, yet is also calming and peaceful.
Amethyst — It is believed to be one of the crystals most associated with healing, on both the practical and spiritual level. It also encourages inner strength, calmness, spirituality, and intuition.
Citrine — It radiates strong positive vibrations and encourages self-confidence, imparting joy, wander, delight, and enthusiasm.
Smoky Quartz —  Healing, de-stressing, and ridding oneself of negative emotions are among a few of the properties of this Crystal. Smoky quartz has the power to help you transfer lower energies to higher vibrational energies.
DETAILS

IMPORTANT INFO

WHY WE LOVE IT  —  Healing and energizing properties,  natural, eco-friendly,  cleanse power, greater sense of protection and clarity.
DIMENSIONS — 1.5" - 4 cm approx. 
Please expect slight variations from item to item as this is a natural product. Items shown are for illustration as these are natural please expect some variance from item to item. Item supplied will be very similar but not identical.
IMPORTANT INFO — The statements on this site have not been approved by the Food and Drug Administration. Any information that may be found anywhere on this site is not presented as a substitute, nor intended to be a substitute for medical advice, treatment or diagnosis. We feel that crystals can complement other therapies and support energetic well being. There alleged properties are gathered from writings, books, folklore and many other sources. They are dependent upon the attitude and beliefs of the individual. Crystals should not be used as a replacement for medical treatment.