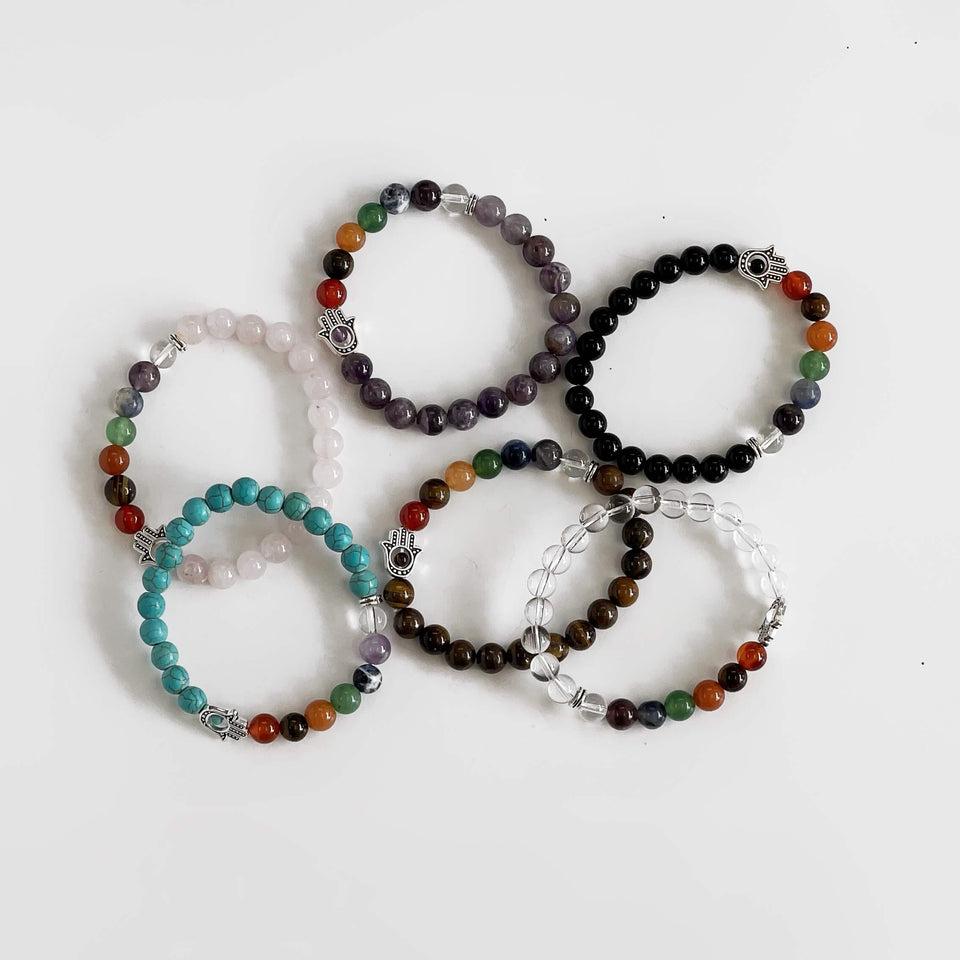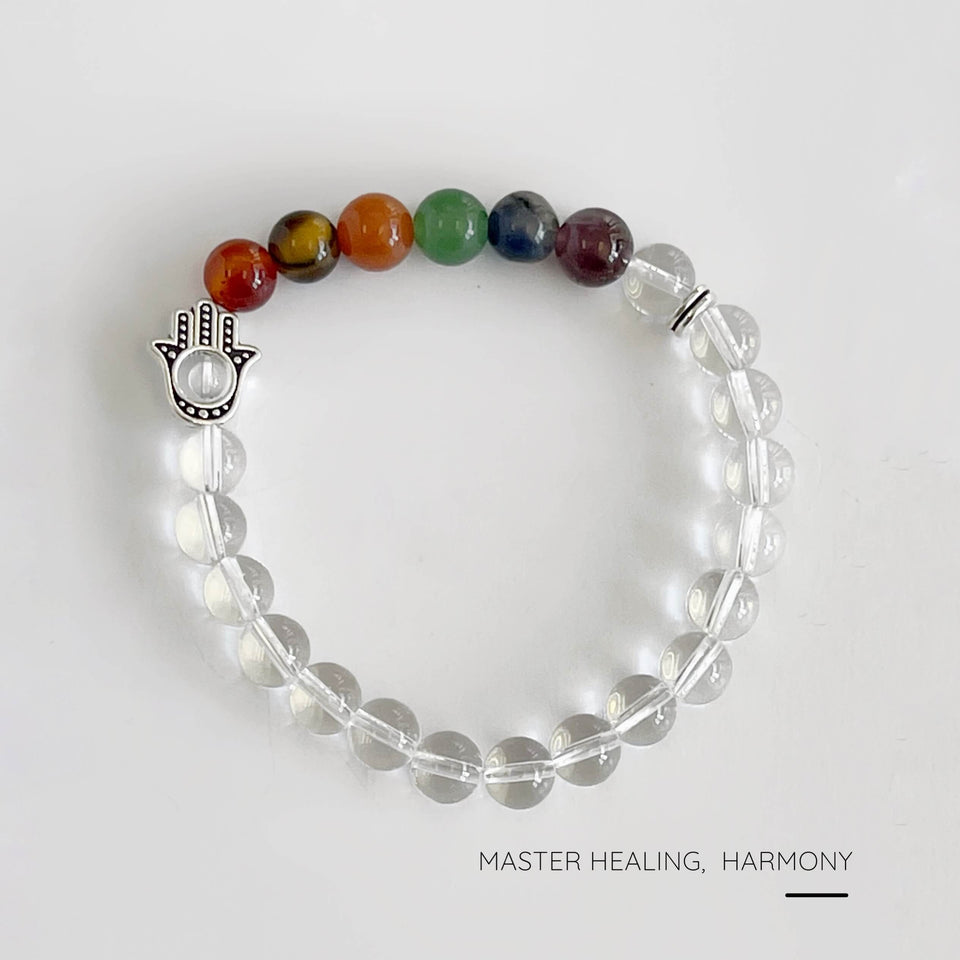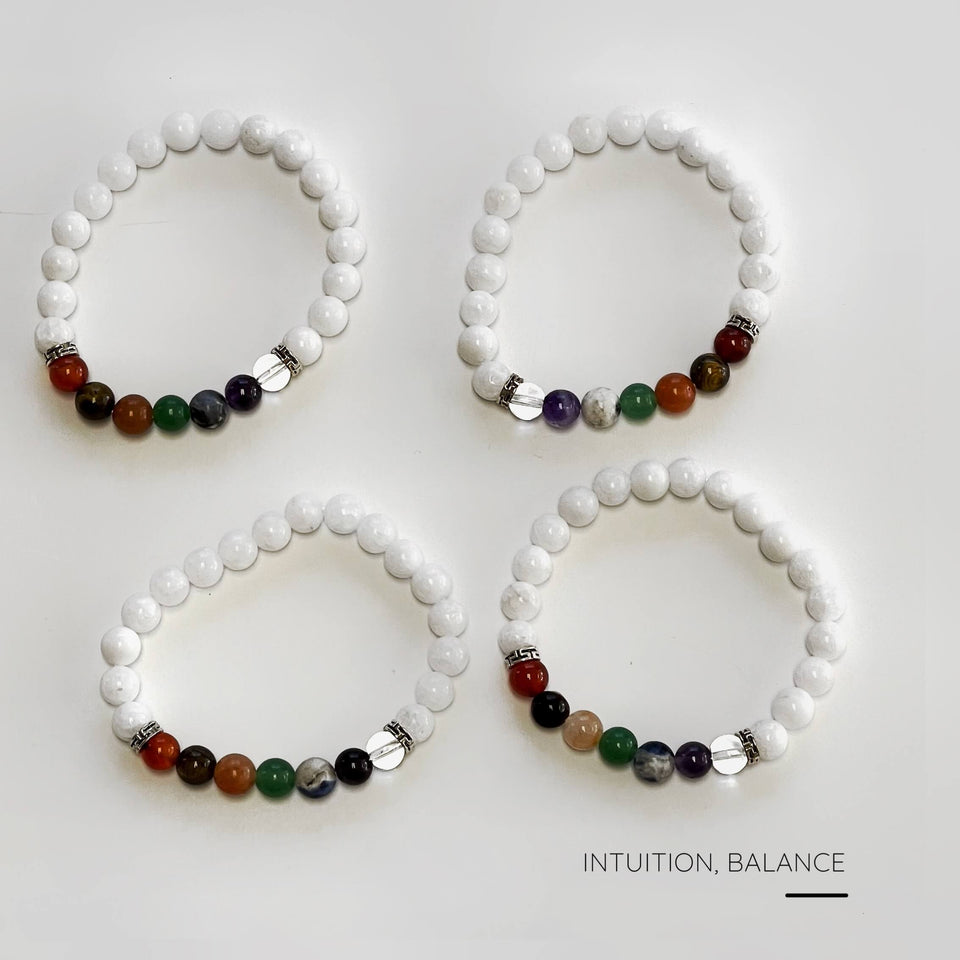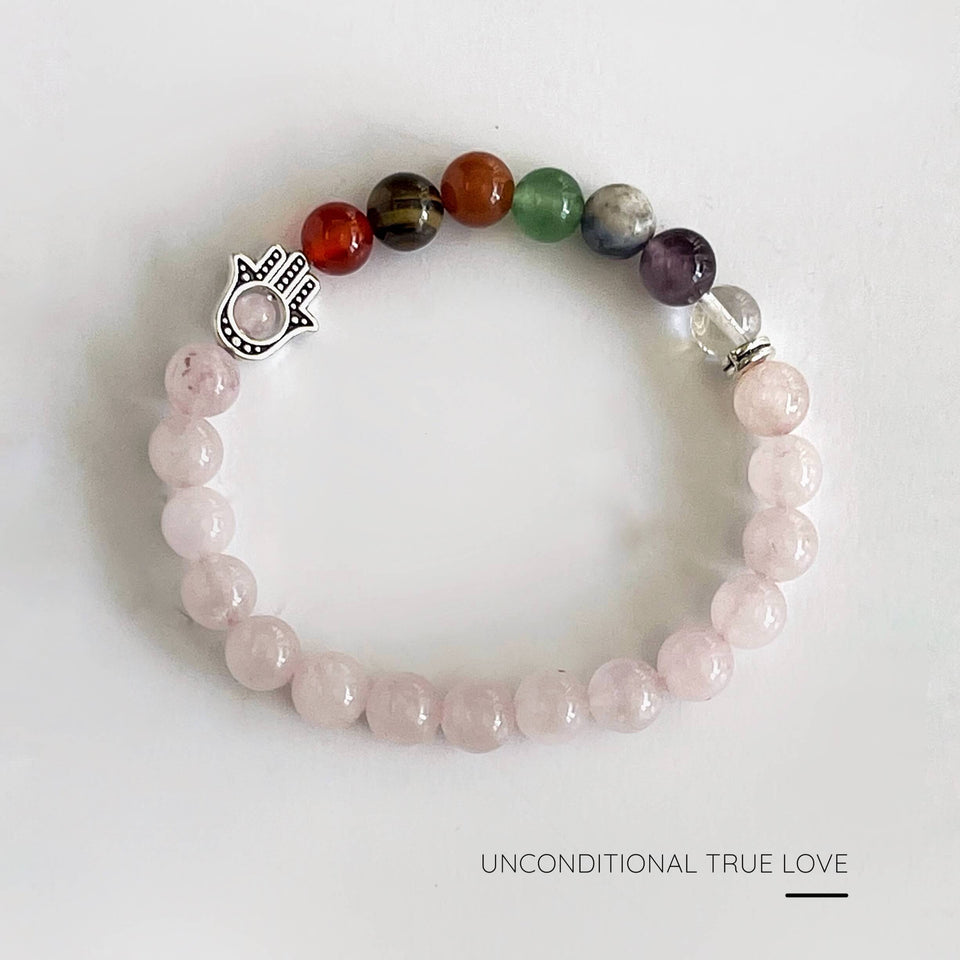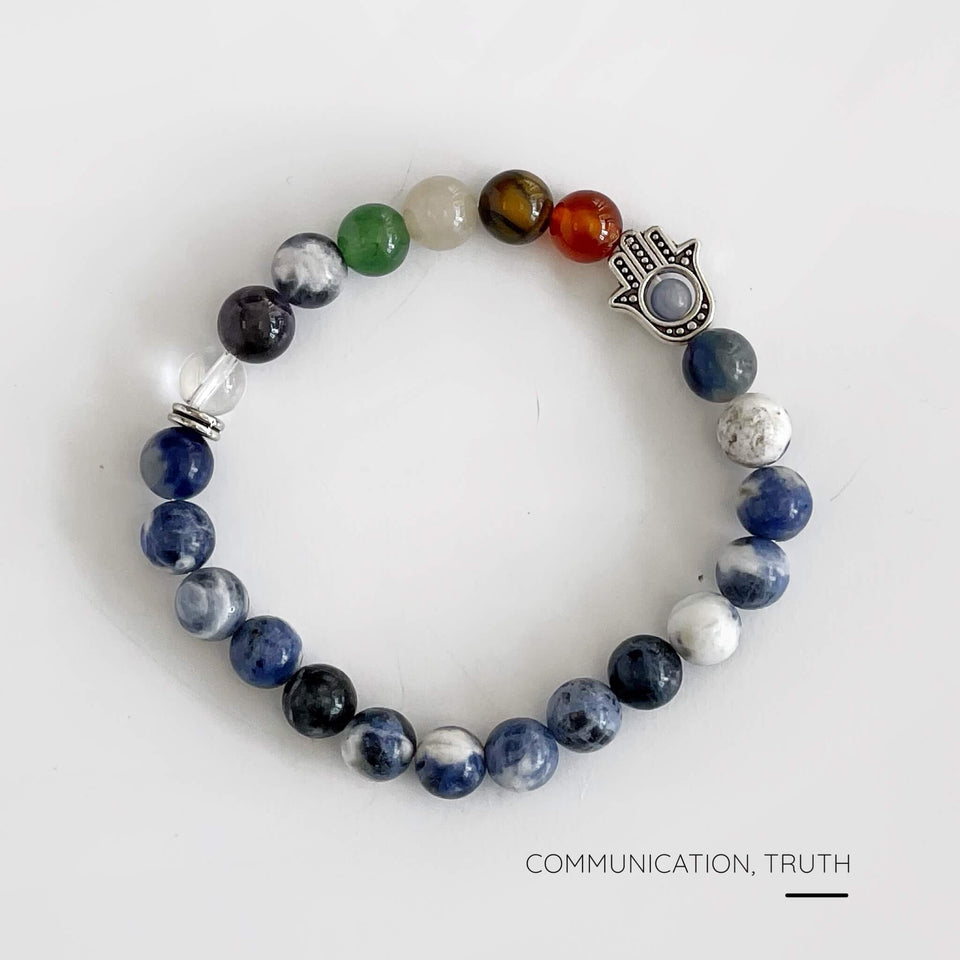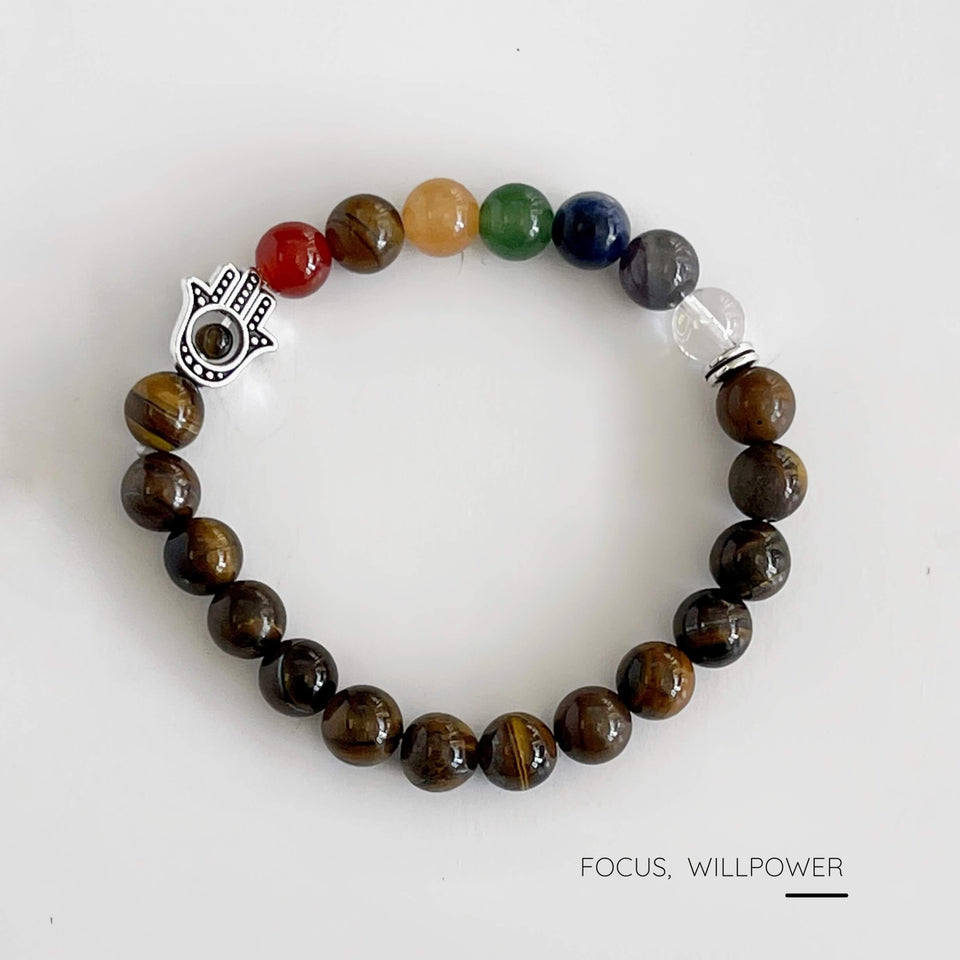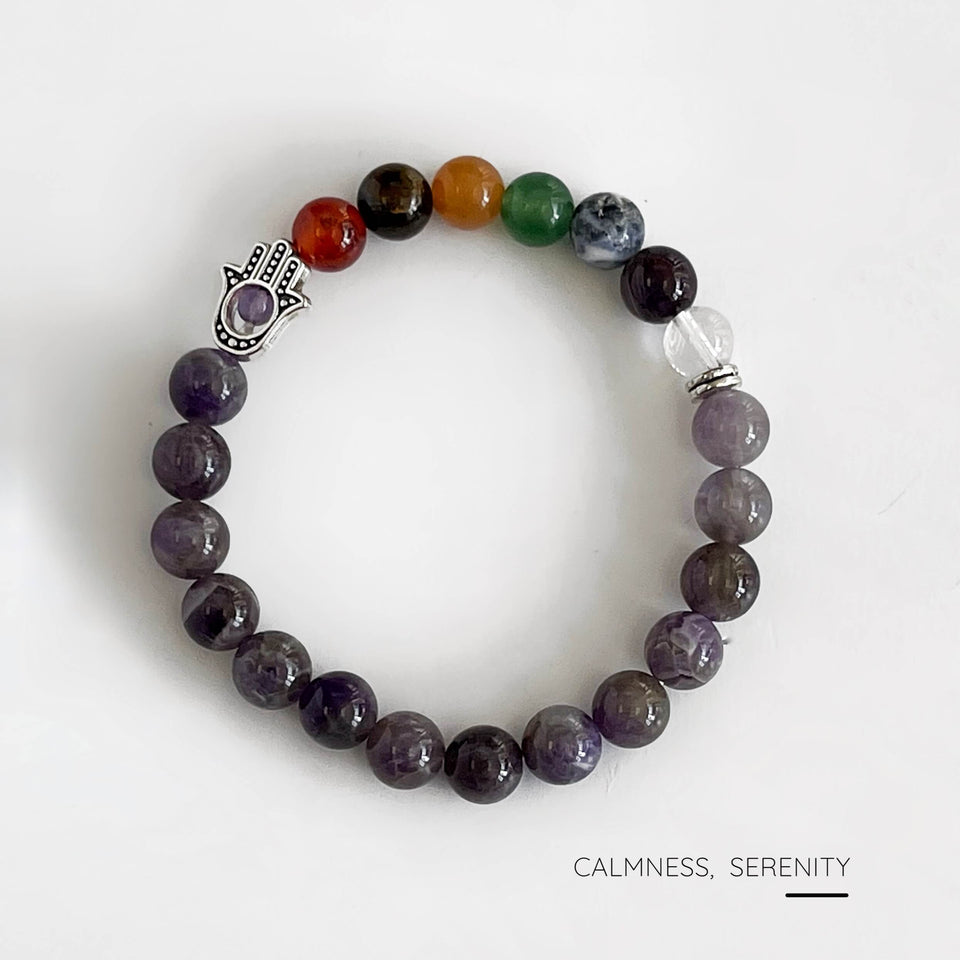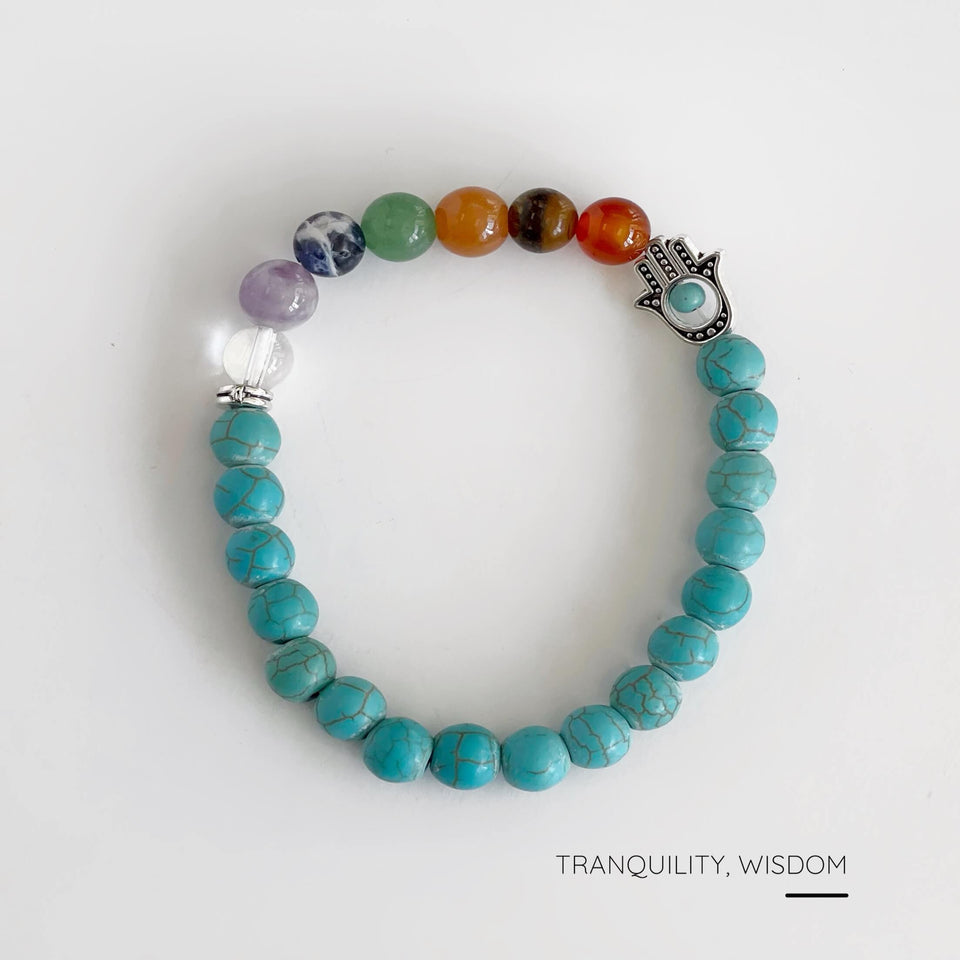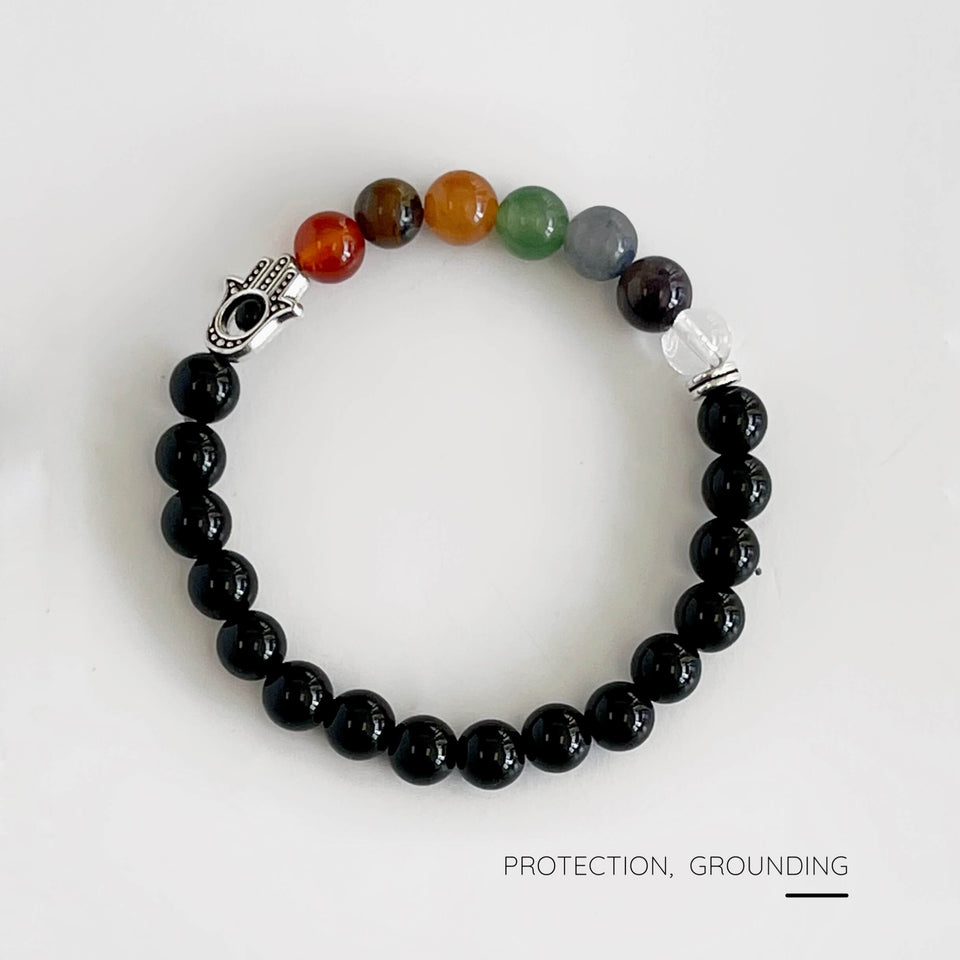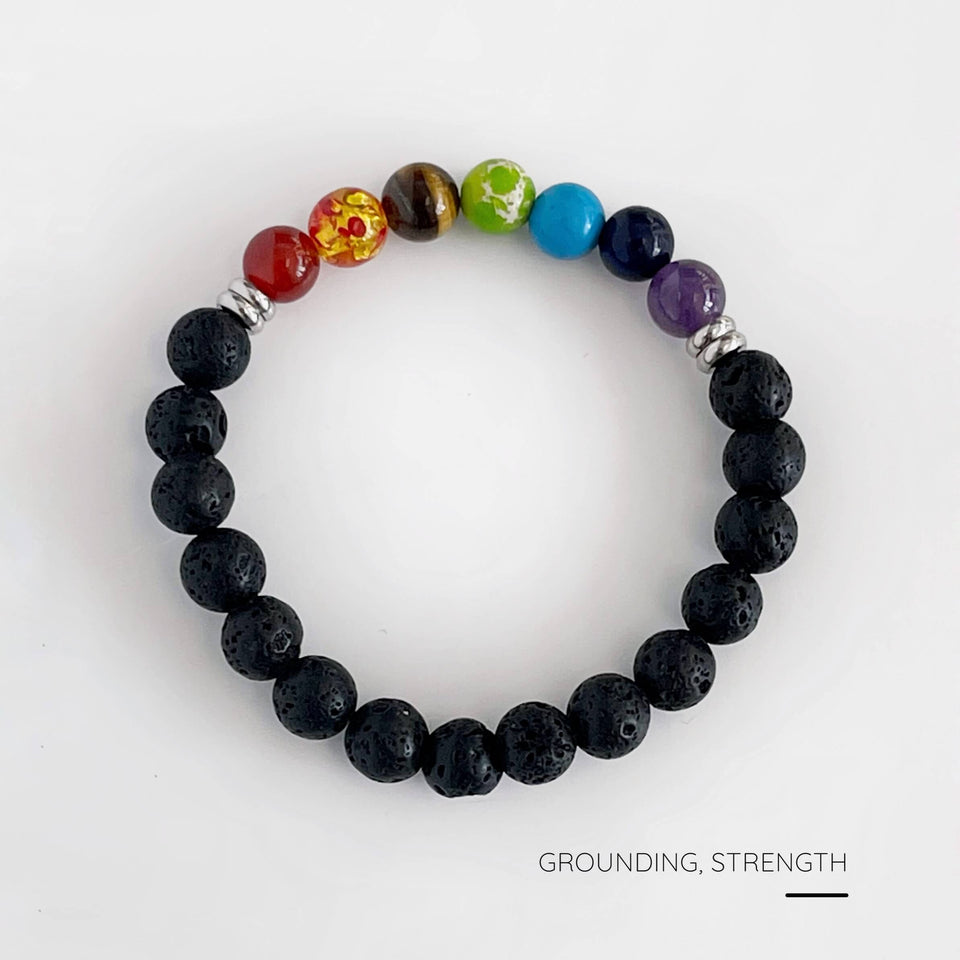 Healing Chakra Bead Bracelet
by Max and Herb
Let the energy flow, and keep your balance with the help of the Healing Chakra Bead Bracelet. There are seven main energy centers in our body, and it is believed that when the energy flows through all the chakras properly, our physical, mental, and emotional bodies heal and become balanced. The Healing Chakra Bead Bracelet helps transmit positive vibrations deeper into the body, making the energy flow through the body and opening up the nodes that have been blocked. 

These gorgeous Healing Chakra bracelet are created with 7 different 8mm natural crystals surrounded by a special type of healing stone to strengthen your energy flow. Pick the stone that resonates more with you. Each one of the 7 chakras is represented by one crystal in coordinating color: 
Clear Quartz — all chakras
Amethyst - Crown Chakra
Sodalite | Lapis — Third Eye Chakra
Turquoise | Blue Agate — Throat Chakra
Aventurine — Heart Chakra
Agate | Calcite — Solar Plexus Chakra
Tigers Eye | Carnelian — Sacral Chakra
Red Jasper - Root Chakra
Perfect gift for you or for your loved ones to feel the harmony and balance.
DETAILS

IMPORTANT INFO

WHY WE LOVE IT  —  Healing and energizing properties,  natural, eco-friendly,  cleanse power, greater sense of protection and clarity.
SIZE — 8mm Bead Bracelets
Please expect slight variations from item to item as this is a natural product. Items shown are for illustration as these are natural please expect some variance from item to item. Item supplied will be very similar but not identical.
IMPORTANT INFO — The statements on this site have not been approved by the Food and Drug Administration. Any information that may be found anywhere on this site is not presented as a substitute, nor intended to be a substitute for medical advice, treatment or diagnosis. We feel that crystals can complement other therapies and support energetic well being. There alleged properties are gathered from writings, books, folklore and many other sources. They are dependent upon the attitude and beliefs of the individual. Crystals should not be used as a replacement for medical treatment.