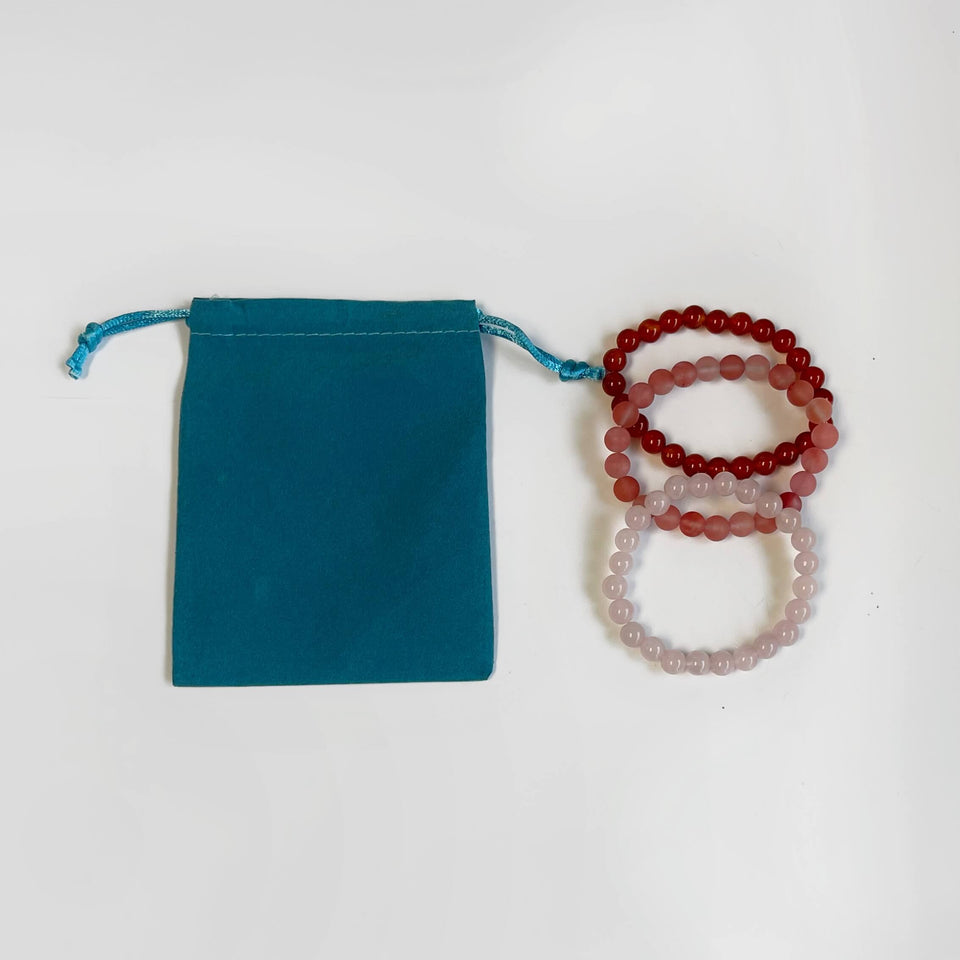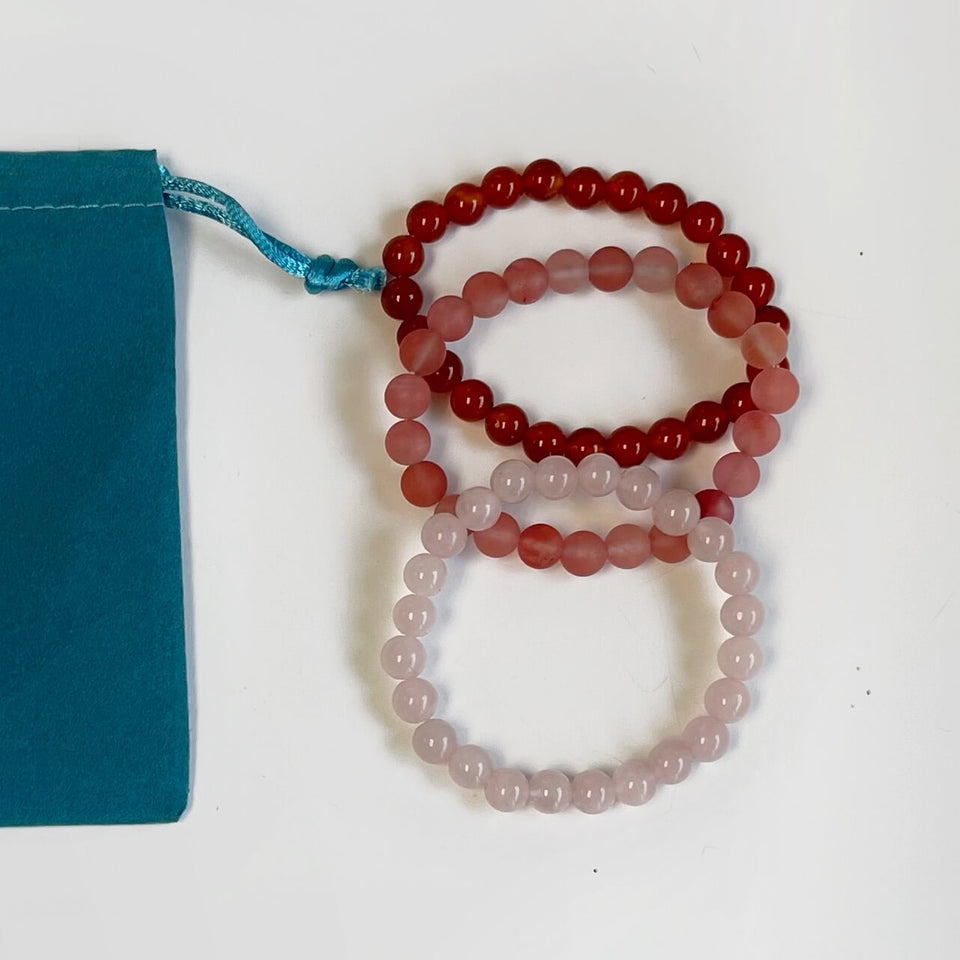 Love Stone Energy Bracelets Bundle
by Max and Herb
This curated bundle brings three Stone Energy Bracelets that inspire, irradiate, and promote a sense of love and helps to bring about positive change. Crafted from gorgeous natural stones, the make the perfect gift. 

Cherry Quartz — its healing properties will help to replace unwanted feelings with calmness and peace. It is an excellent stone to heal emotional wounds and will help expand the energies of your heart so that you have a greater capacity to give and receive love.
Carnelian — It is known to be a gemstone that awakens a zest for life and taps into our power and creativity. If you want to boost your sense of self-esteem, Carnelian can help you to find your inner strength.
Rose Quartz — The most used stone for love and relationships, it opens up heart to unconditional love and encourages forgiveness. Heals pain due to breakups, hate, jealousy, and resentments.
Build self-esteem and self love.
Don't forget to check all of our Stone Energy Bracelets here and choose the one Crystal that speaks the most to you.  
DETAILS

IMPORTANT INFO

WHY WE LOVE IT  —  Healing and energizing properties,  promotes self-love, natural, eco-friendly, elastic thread - flexible sizing.
BEAD SIZE— 8mm 
Please expect slight variations from item to item as this is a natural product. Items shown are for illustration as these are natural please expect some variance from item to item. Item supplied will be very similar but not identical.
IMPORTANT INFO — The statements on this site have not been approved by the Food and Drug Administration. Any information that may be found anywhere on this site is not presented as a substitute, nor intended to be a substitute for medical advice, treatment or diagnosis. We feel that crystals can complement other therapies and support energetic well being. There alleged properties are gathered from writings, books, folklore and many other sources. They are dependent upon the attitude and beliefs of the individual. Crystals should not be used as a replacement for medical treatment.