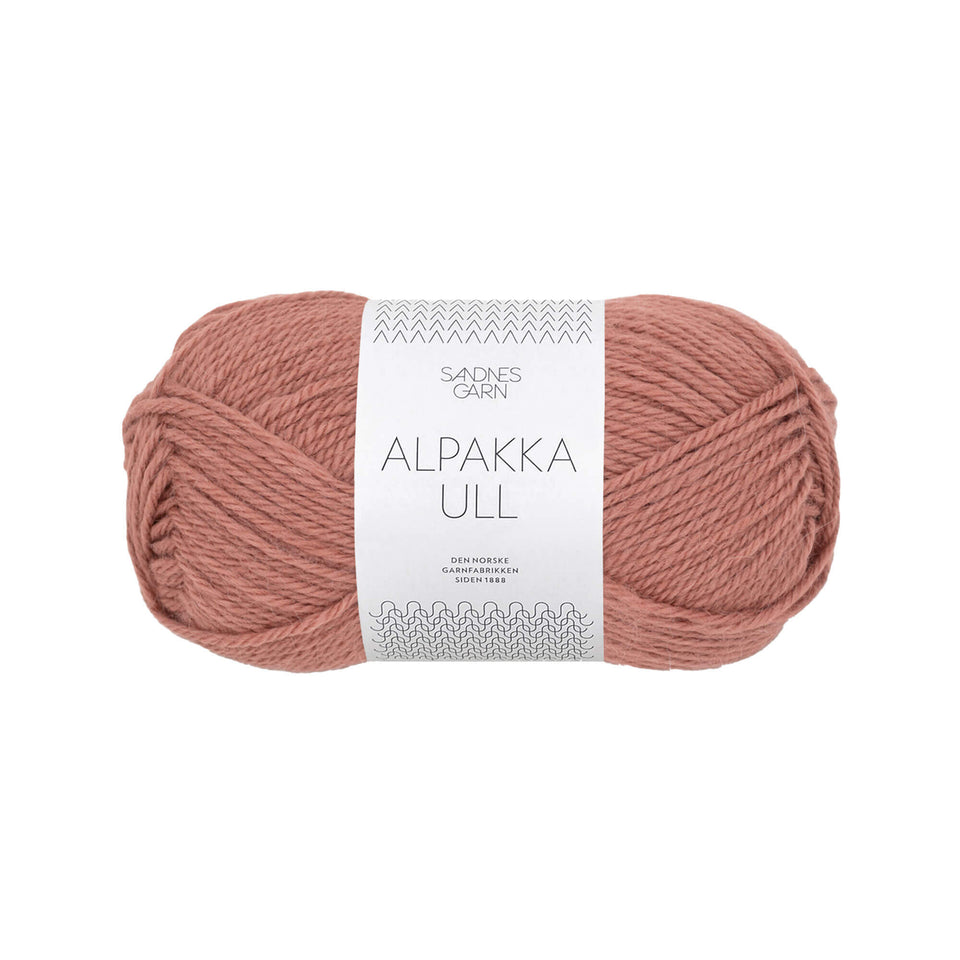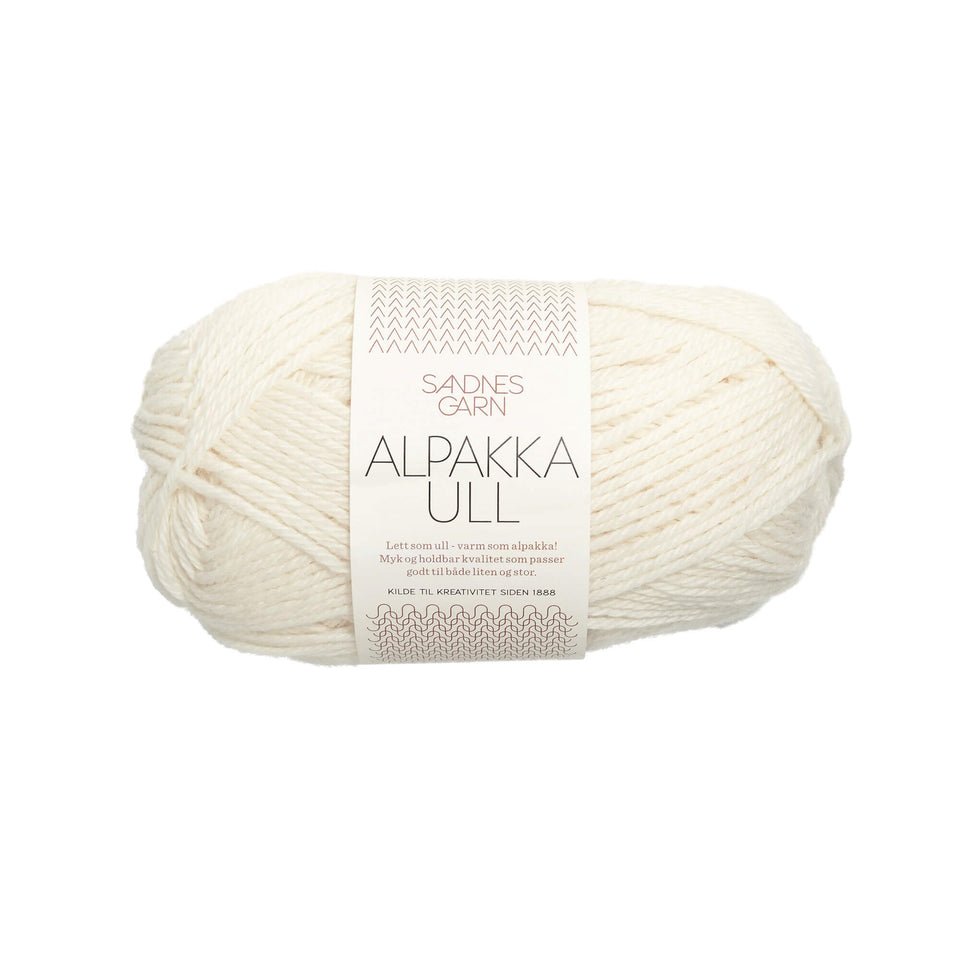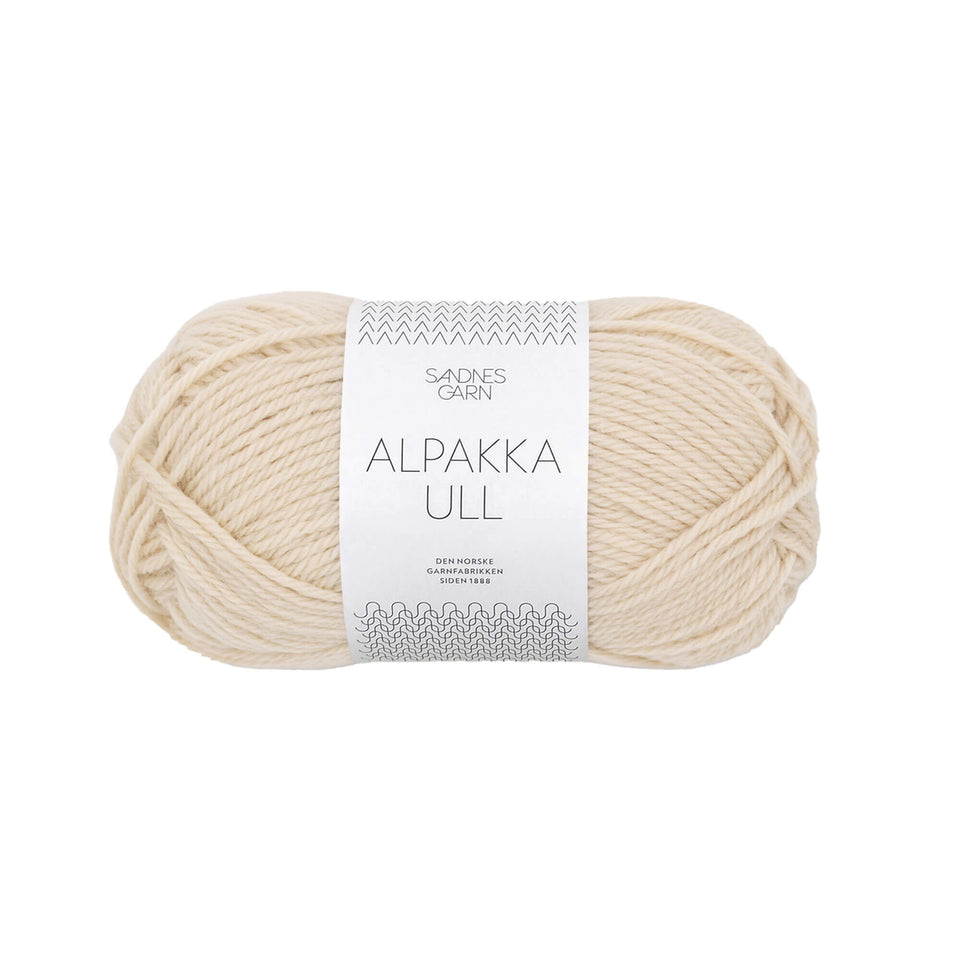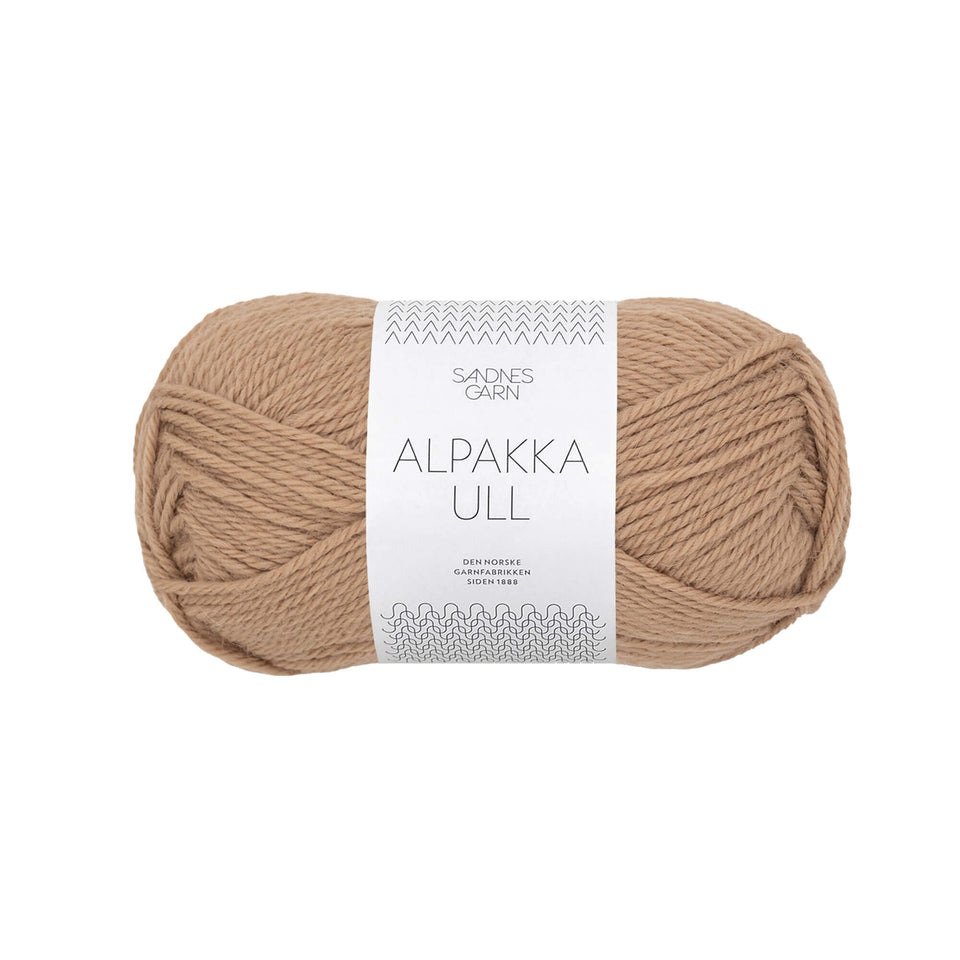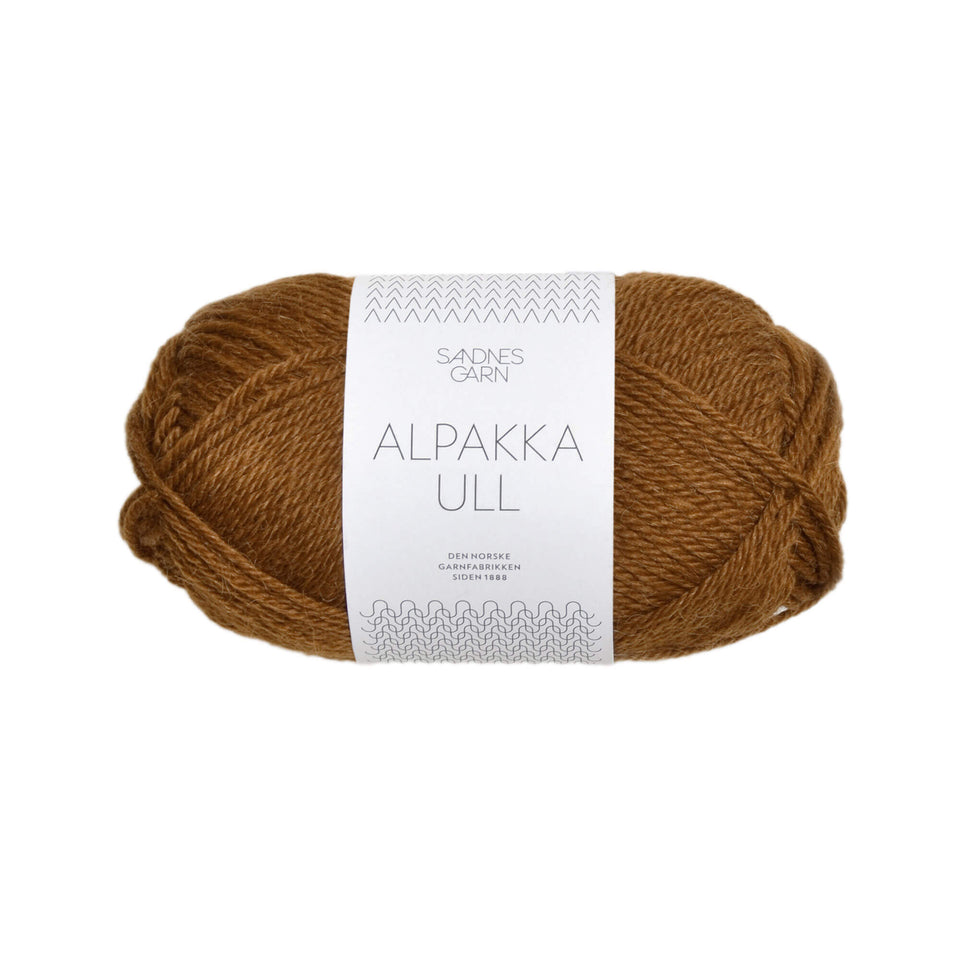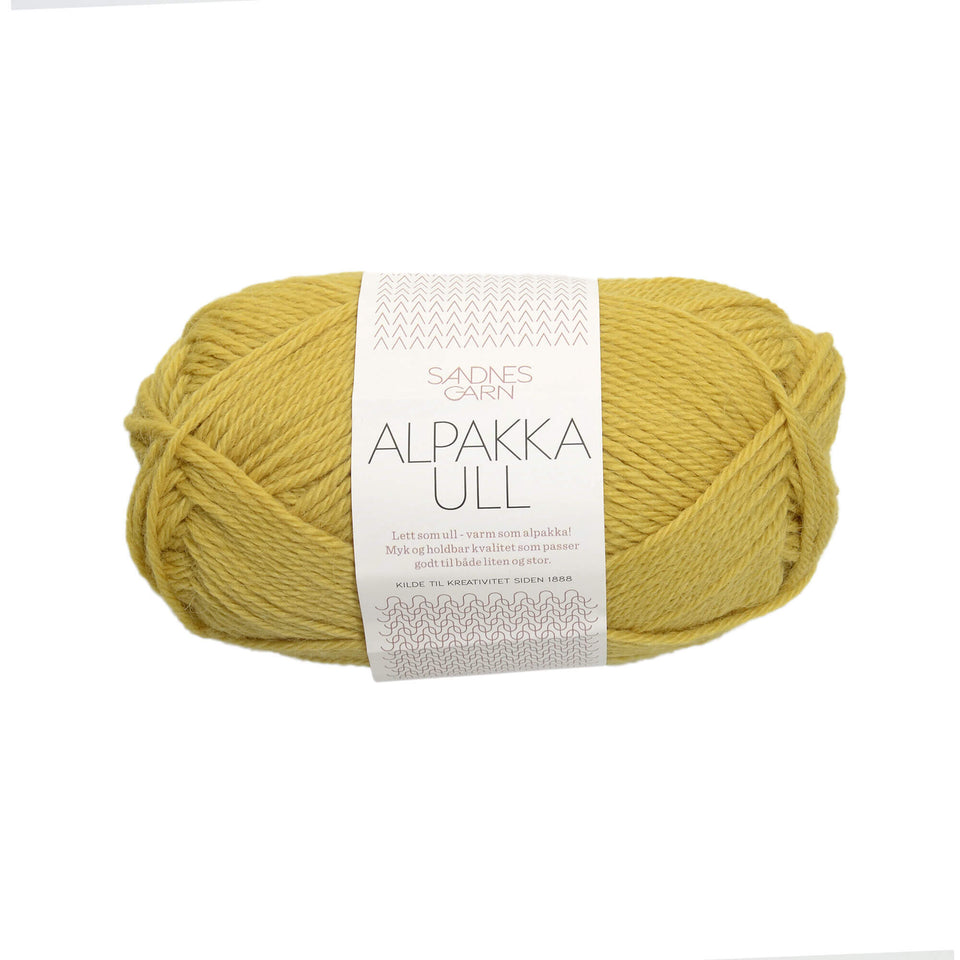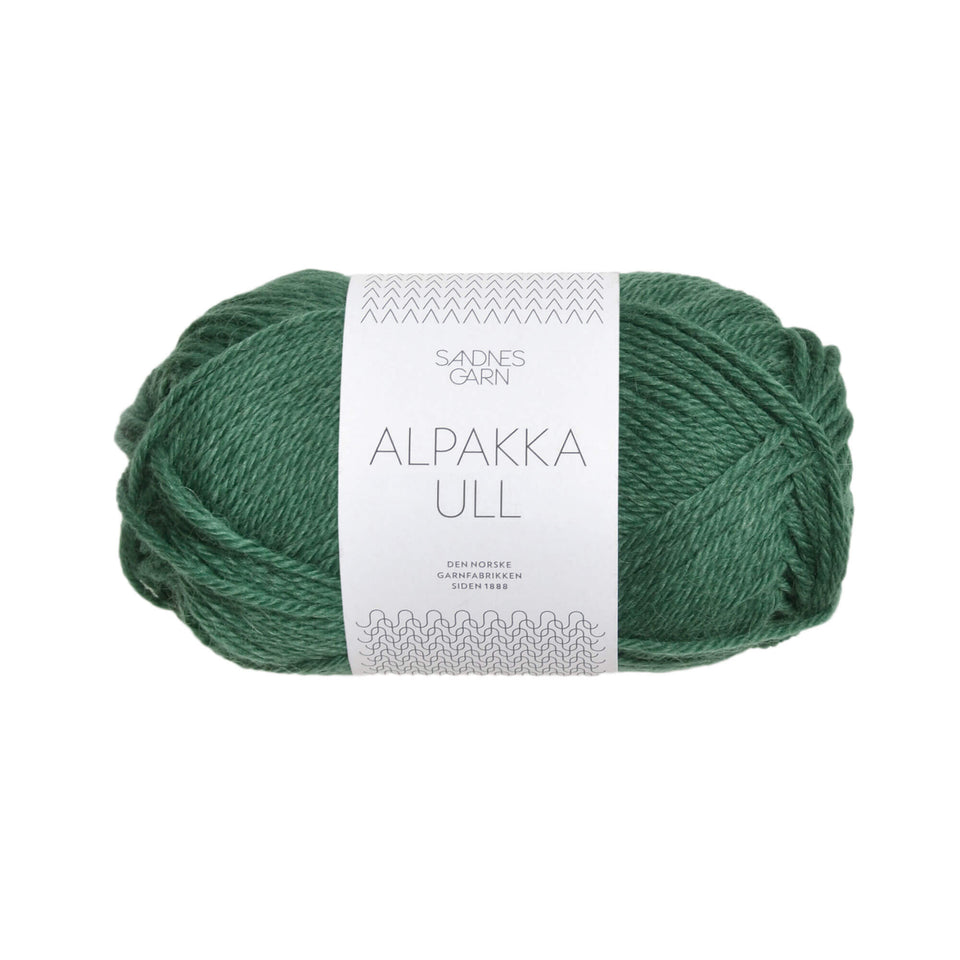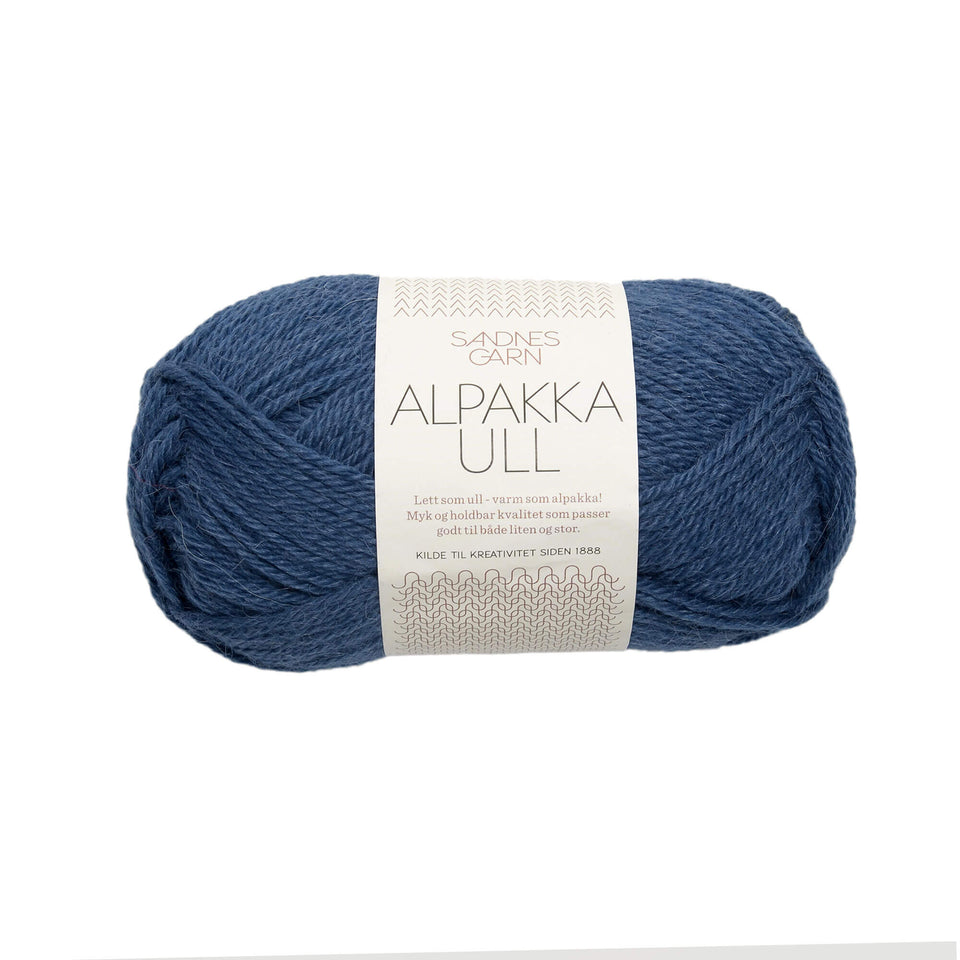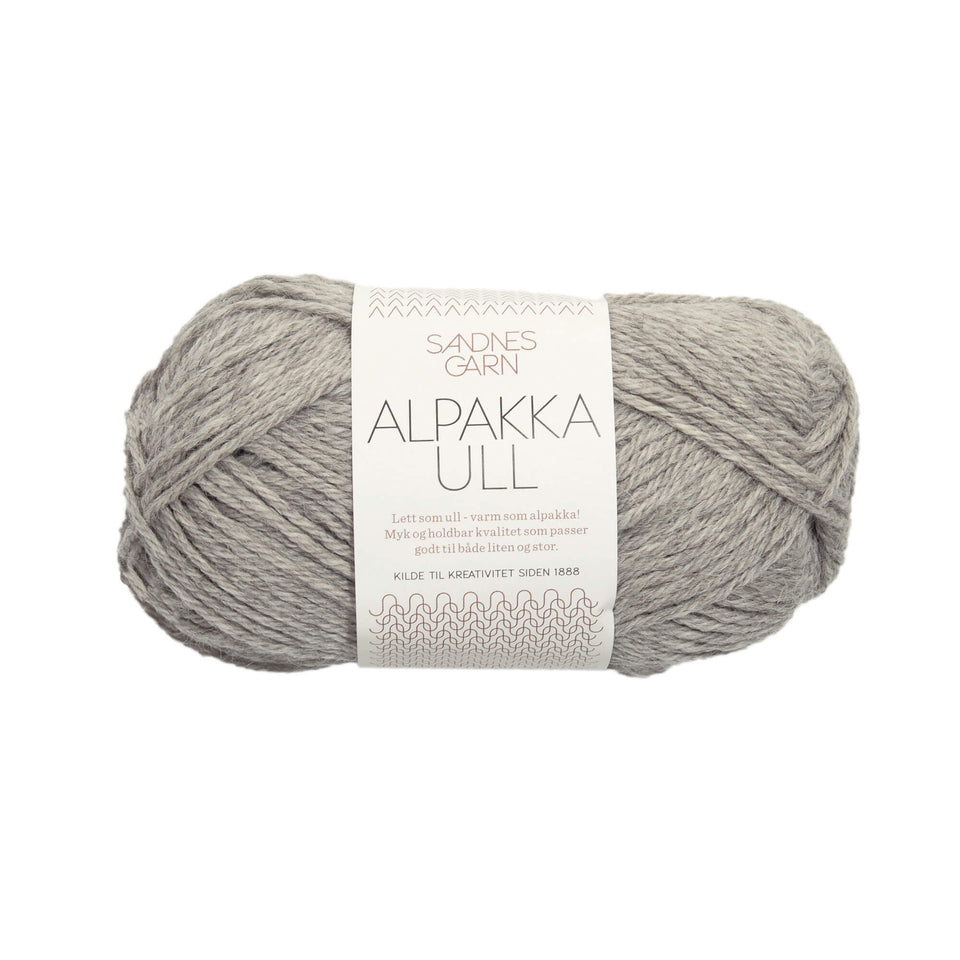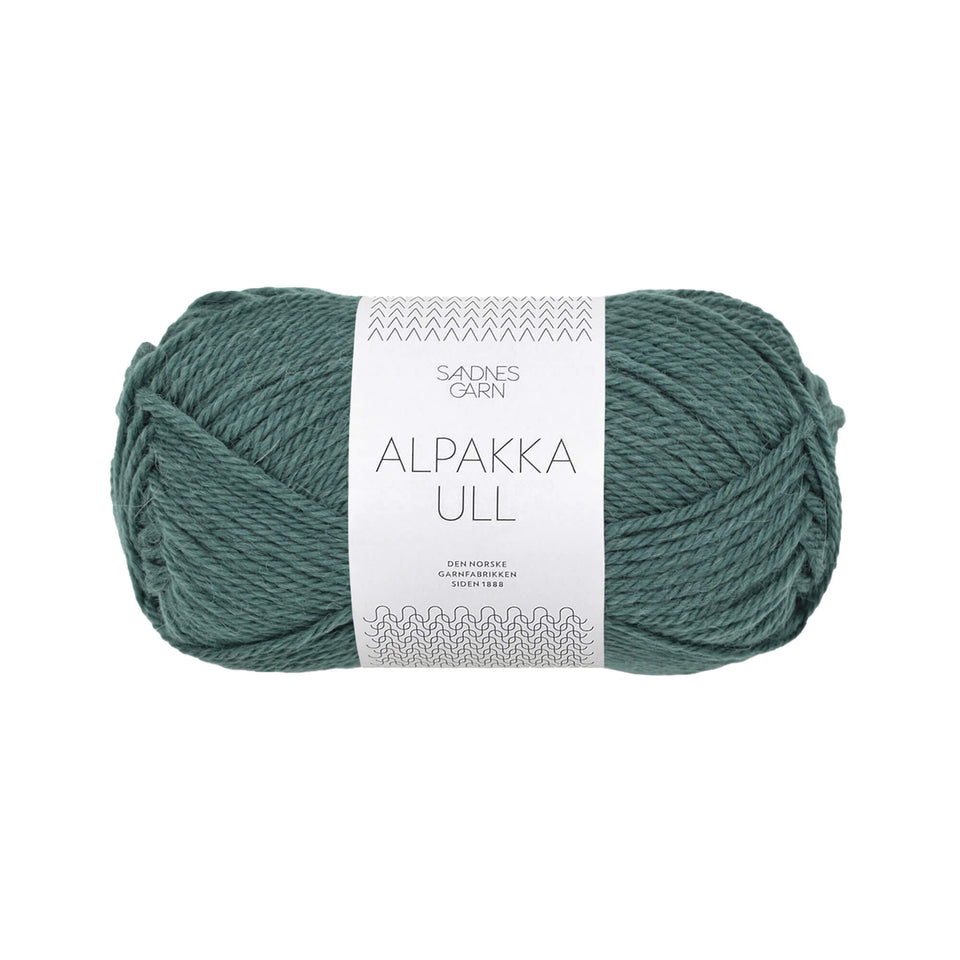 Alpakka Ull
by Sandnes Garn
Light as wool and as warm as alpaca. ALPAKKA ULL is a soft and durable quality for both adults and children. The alpaca wool in this quality comes from Peru. The wool comes from Australia and Uruguay.

Details
About Sandnes Garn

Care Instructions

WHY WE LOVE IT — Lightweight, soft, durable, warm, eco-friendly, non-polluting

CONTENT — 65% alpaca and 35% wool
GAUGE — 4.75 sts per inch | 2.5 cm
LENGTH — 108 yards | 100 meters
WEIGHT — 0.11 lb | 50g
THICKNESS — Worsted (Size 4)
SUGGESTED KNITTING NEEDLES — US 8 | 5 mm
SUGGESTED CROCHET HOOKS — G 6 - J 10 | 4 - 6 mm
Sandnes has a tradition of being an industrial town. SANDNES ULDVAREFABRIK, which was established in 1888, has been a corner stone business since its conception. The business has meant a great deal for the towns development, especially as it had local private ownership. 
We care about how the yarn was made, that it didn't cause harm to animals, the environment or workers. A considerable share of the raw materials we utilize in our production are regional or local, and thus very easy to trace. We do also import wool from all over the world: from Peru, Uruguay, Australia, South Africa, and India. We only work with suppliers that guarantee that the tops we buy do not come from sheep that have been subjected to Mulesing. Cotton is imported from India. There are obviously no animal ethic issues pertaining to cotton, but in a country that is infamous for poor working conditions, we are happy to be able to rely that all factories involved in the cotton we buy meet good standards.
We follow strict EU rules and regulations when it comes to dyes. We stay well within the regulations defined by the municipality, which requires us to continually measure the amount of toxins in the water discharged. We are very conscious about water usage, electricity consumption, and recycling. All plastic and cardboard is sorted and sent to recycling, and we utilise recycled paper for all our yarn banners. Yarn waste from the production is upcycled to a rough type of yarn particularly suitable for knitting chunky socks. Please read Sandnes Garn complete Sustainability Policy here.
Wash in gentle wool cycle at low temperature. No bleach. Hand wash in tepid water. Dry flat