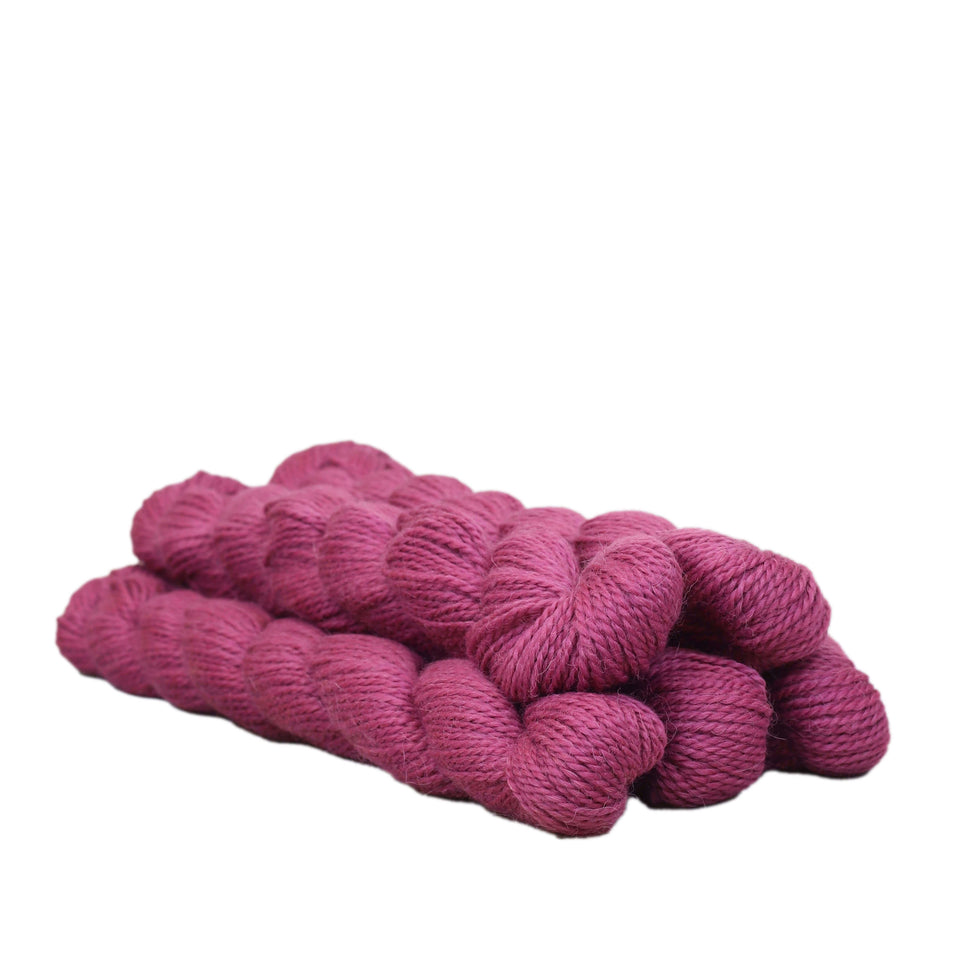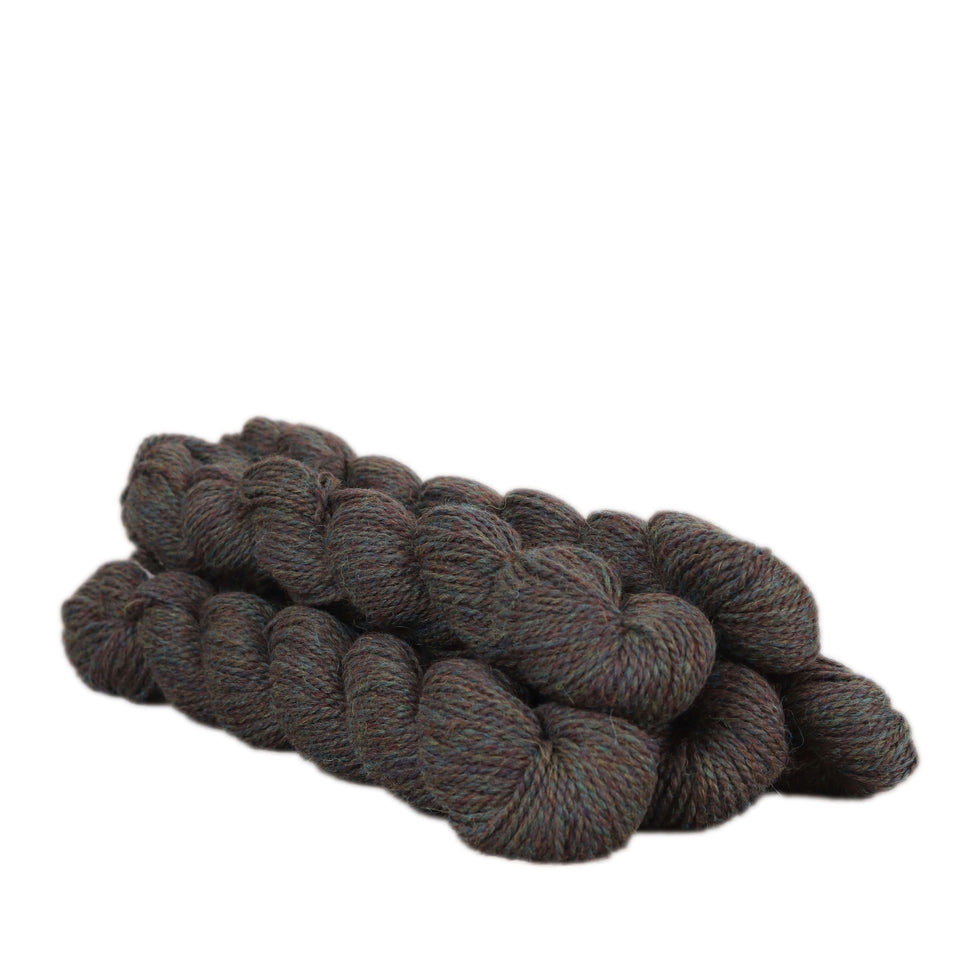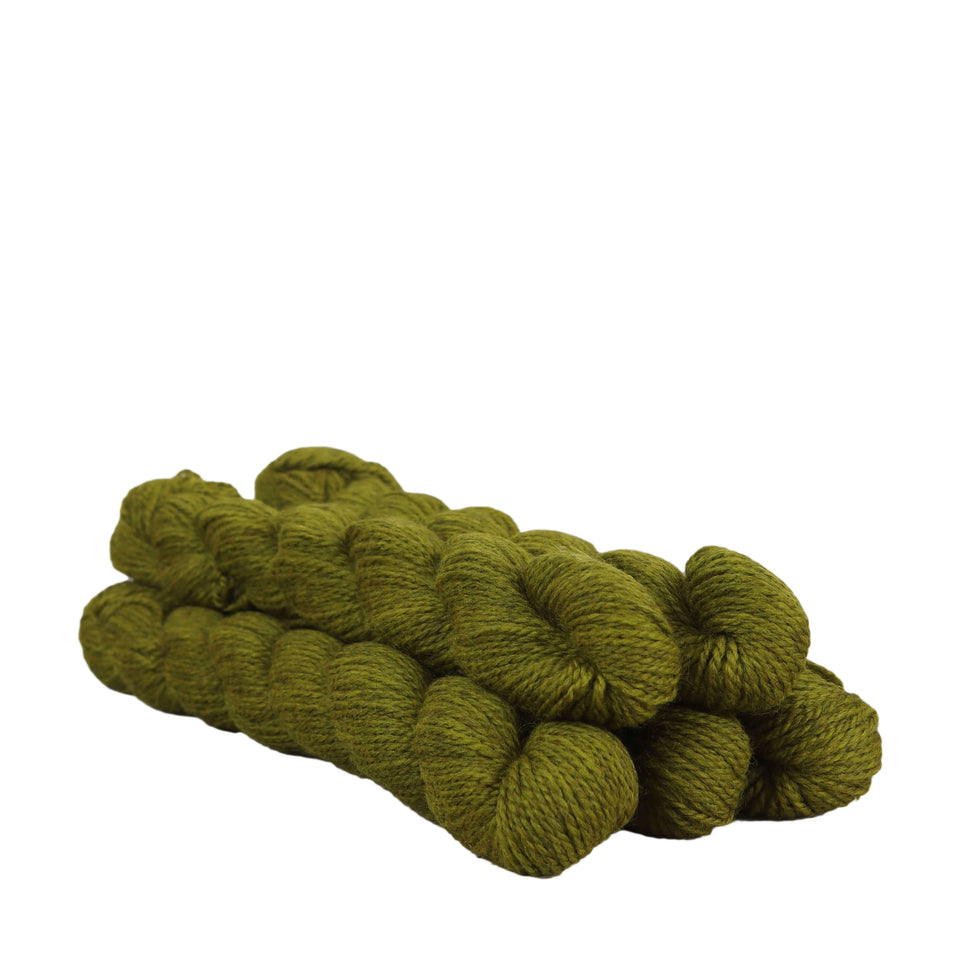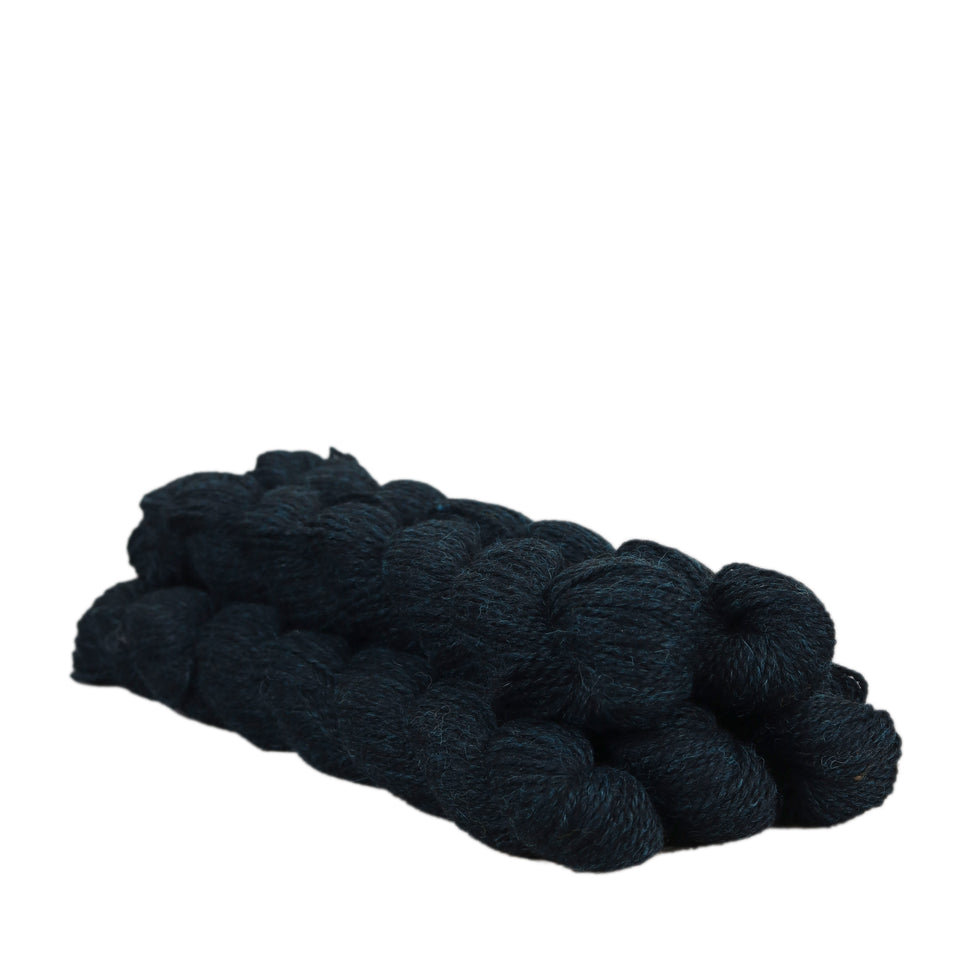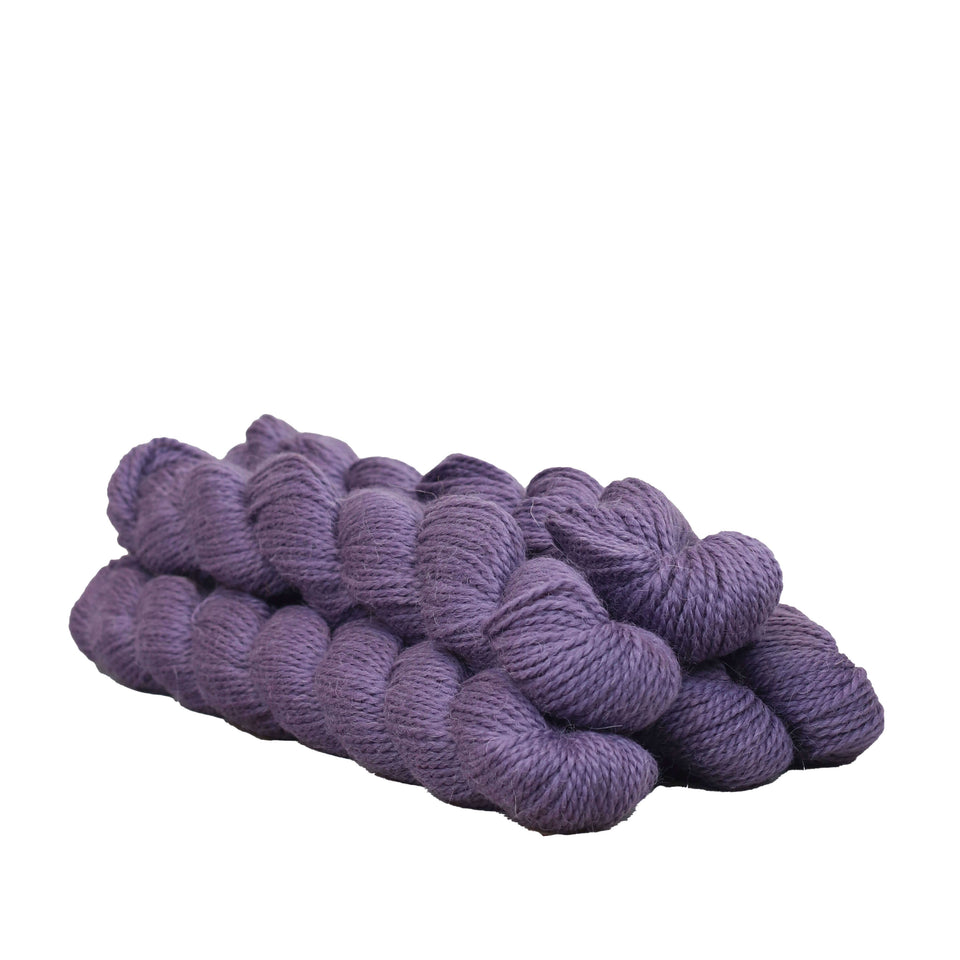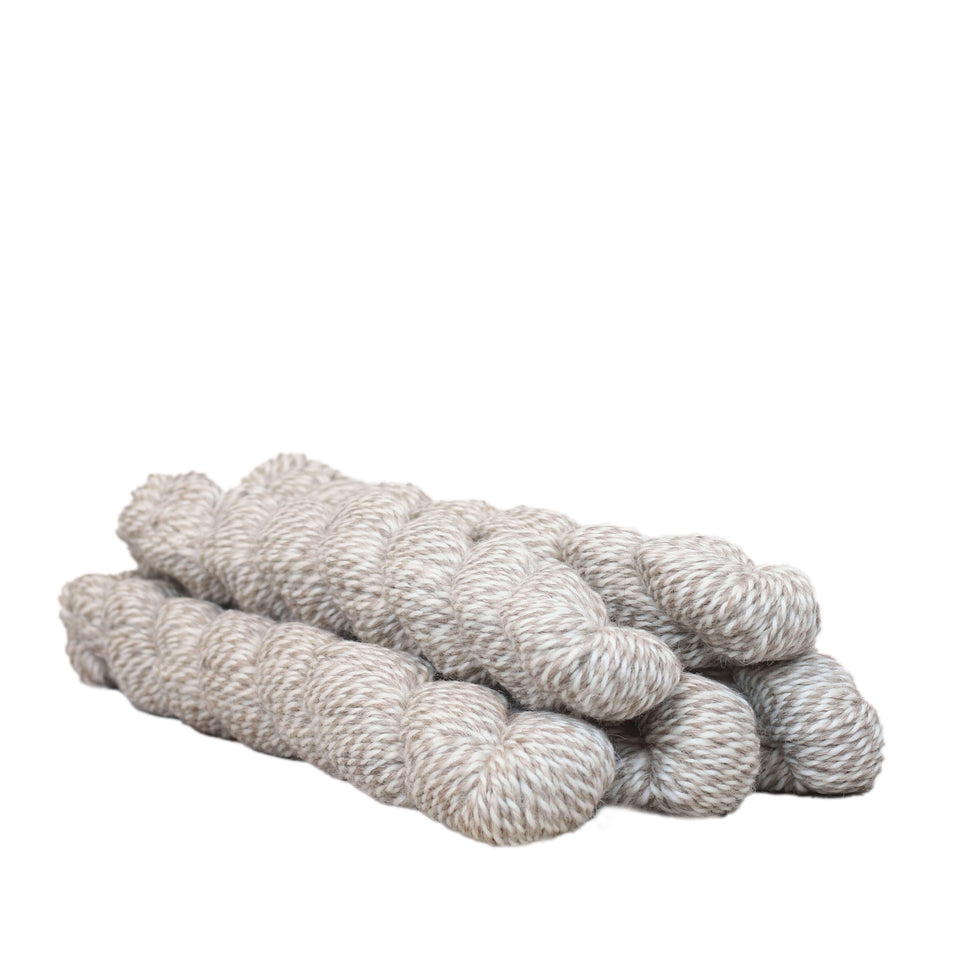 Amble Mini Skeins
by The Fibre Co
Amble is a fingering-weight yarn made from a blend of eco-friendly washable wool and alpaca for comfort as well as recycled nylon for strength. Although designed especially for sock knitting, this is a soft and durable yarn also great for easy-to-care-for sweaters and accessories.
When The Fibre Co. set out to design a sock yarn, they stayed true to their guiding principle of harnessing the beauty that nature provides in a way that is gentle on our planet. They waited until a recycled nylon and an alternative to the standard chlorine processed washable wools became available. The end result is a soft yet durable yarn from Merino wool and alpaca fibres processed with an eco-friendly anti-shrinkage Easy-wash treatment. The recycled nylon adds strength and durability. They named this yarn Amble to reflect the kind of slow relaxed walking we enjoy in the English Lake District. The shades are borrowed from the successful palette in our Cumbria yarn with the cream and all heathers using a natural ecru Suri alpaca whilst the others use a natural brown Suri alpaca.
This mini hanks are an excellent option for color work. Please find the 100g hank here. 
Details
EASY-WASH AND RECYCLED NYLON
Care Instructions

WHY WE LOVE IT — Lightweight, anti-shrinkage, Easy-wash treatment, sustainable, soft, durable, specially designed for socks and accessories, beautiful palette.

CONTENT — 70% Easy-wash Merino wool, 20% Easy-wash alpaca, 10% recycled nylon
GAUGE — 32 sts per 10 cm  | 4"
LENGTH — approx. 81 m (88 yd) per 25 g mini-skein
WEIGHT — 0.055 lb | 25 g
THICKNESS — Fingering (Size 1)
SUGGESTED KNITTING NEEDLES — US 1.5  | 2.5 mm
SUGGESTED CROCHET HOOKS — B 1 - E 47 | 2.25 — 3.25 mm
ORIGIN — Peru
Easy-wash is a trademarked name that refers to a process used to make the wool and alpaca fibres in Amble machine washable without shrinking. The Easy-wash method is chlorine-free and AOX-free, making it a better environmental choice for producing machine washable wool. The wool and alpaca fibres are treated with eco-friendly oxidants to remove the scales that ordinarily cause wool and alpaca to shrink when washed by machine. The oxidants used are sourced in Germany and are certified under the REACH, Oeko-tex and ZDCH (Zero Discharge of Hazardous Chemical) standards. This means that the Easy-wash treatment does not involve the  discharge of hazardous chemicals, which is not the case with most machine washable wools in today's market. Much of the available machine washable wool yarn is made with a chlorine treatment process that produces high levels of toxic Adsorbable Organohalogens, known as AOX. While yarns produced in this manner are not known to be toxic to the user, AOX used in the treatment end up in wastewater and have a detrimental impact on tributaries, wildlife, and fauna. 
Nylon fibre is not easily biodegradable. However, it has strength qualities that give yarns and the socks made therefrom more durable. The recycled nylon used in our sock yarn Amble comes from leftover industrial waste of processing nylon, thereby diverting waste from landfills, and using fewer production resources like water and fossil fuels than virgin nylon.
Hand wash wash at 30C / 86F. Dry flat.