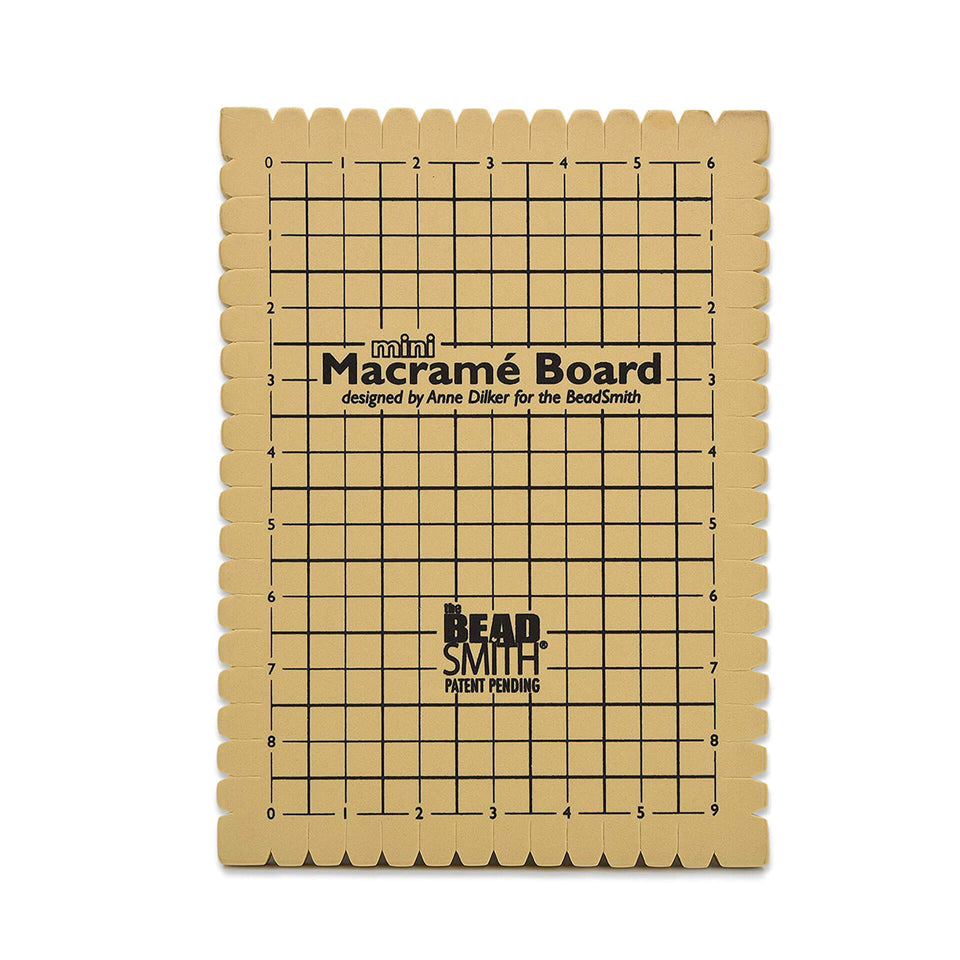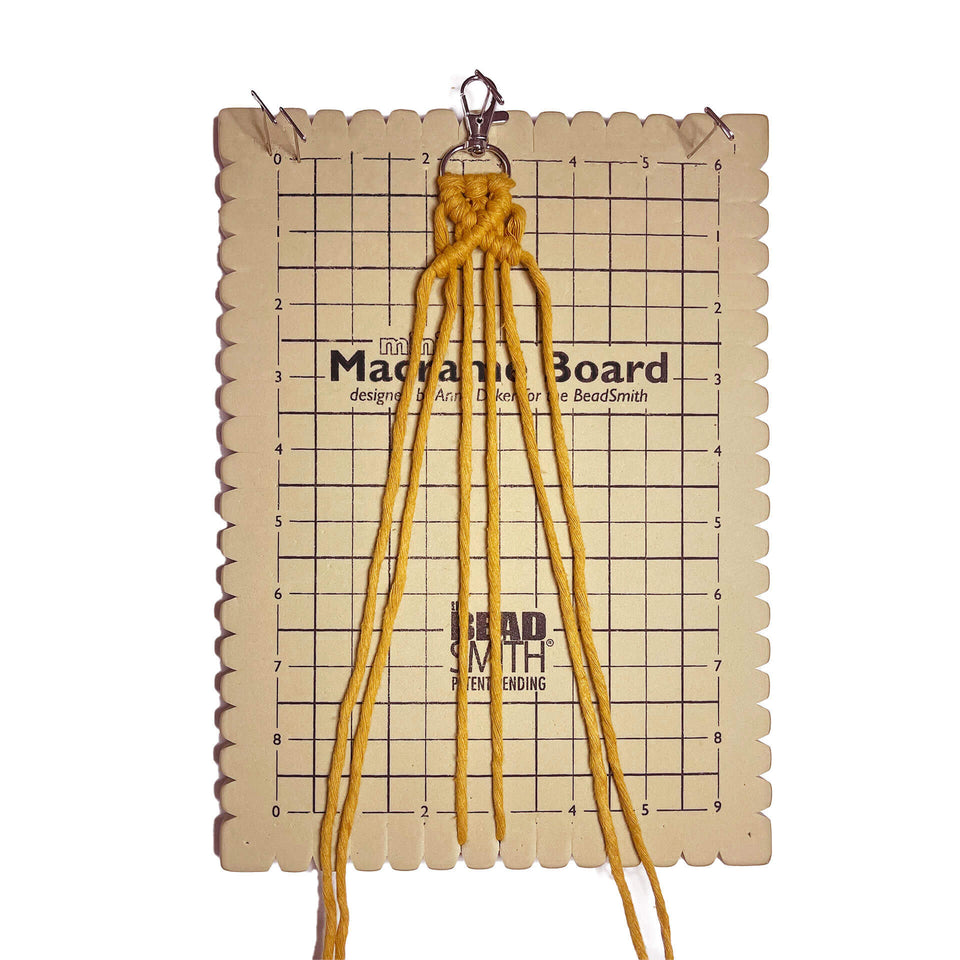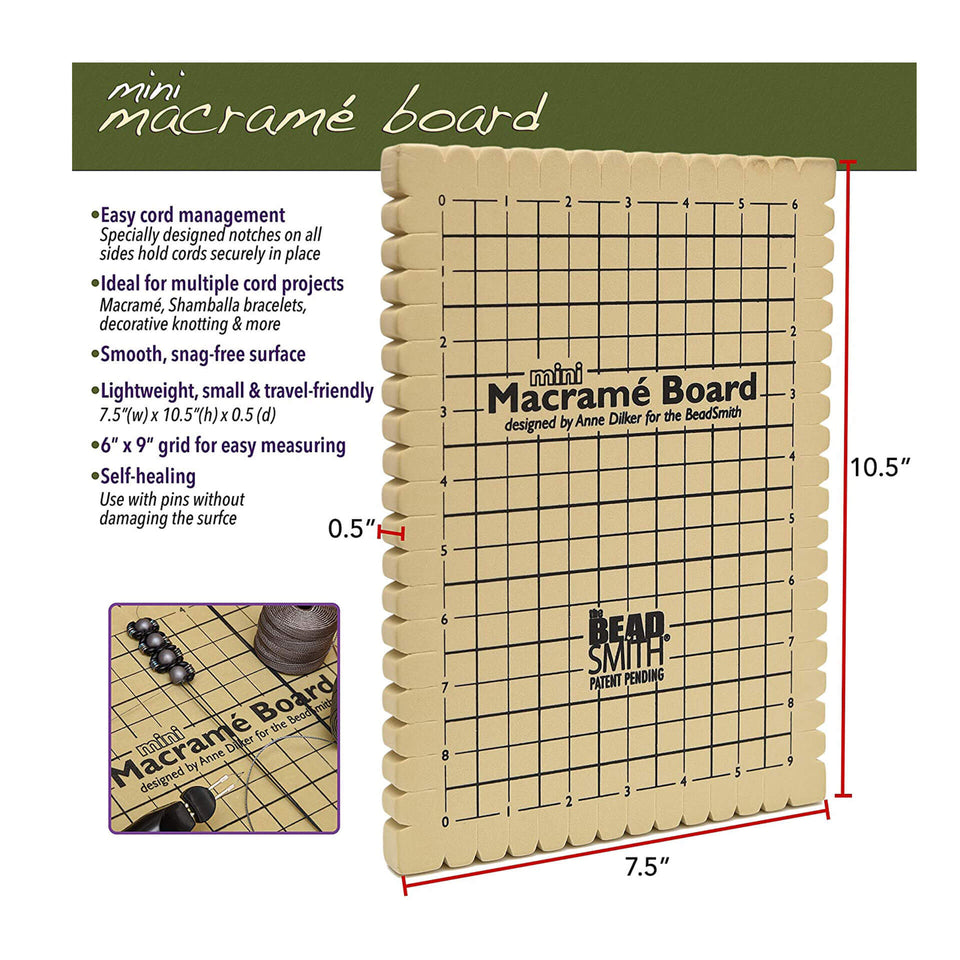 The BeadSmith Mini Macrame Board
by Beadsmith
The BeadSmith Mini Macrame Board makes cord management easy with specially designed notches on all sides to hold cords securely in place. Constructed from a lightweight, durable foam for frequent usage and fully gridded to act as convenient measuring guide, this board will give you a spacious work area. From the finest silks to toughest jute, the smooth surface won't snag your cords. Self-healing so using pins will not damage the surface of your board. Plus, it's an

BONUS: Included in the package is a bracelet project with instructions. Look for it on the back of the insert! Ideal for multiple cord projects including macrame, Shamballa bracelets, decorative knotting and more.

WHY WE LOVE IT  — Lightweight, smooth, durable, spacious, self-healing, ideal for multiple cord projects, excellent for everyday use
SIZE  — 7.5 x 10.5" | 0.5" thick
GRID SIZE — 6 x 9"