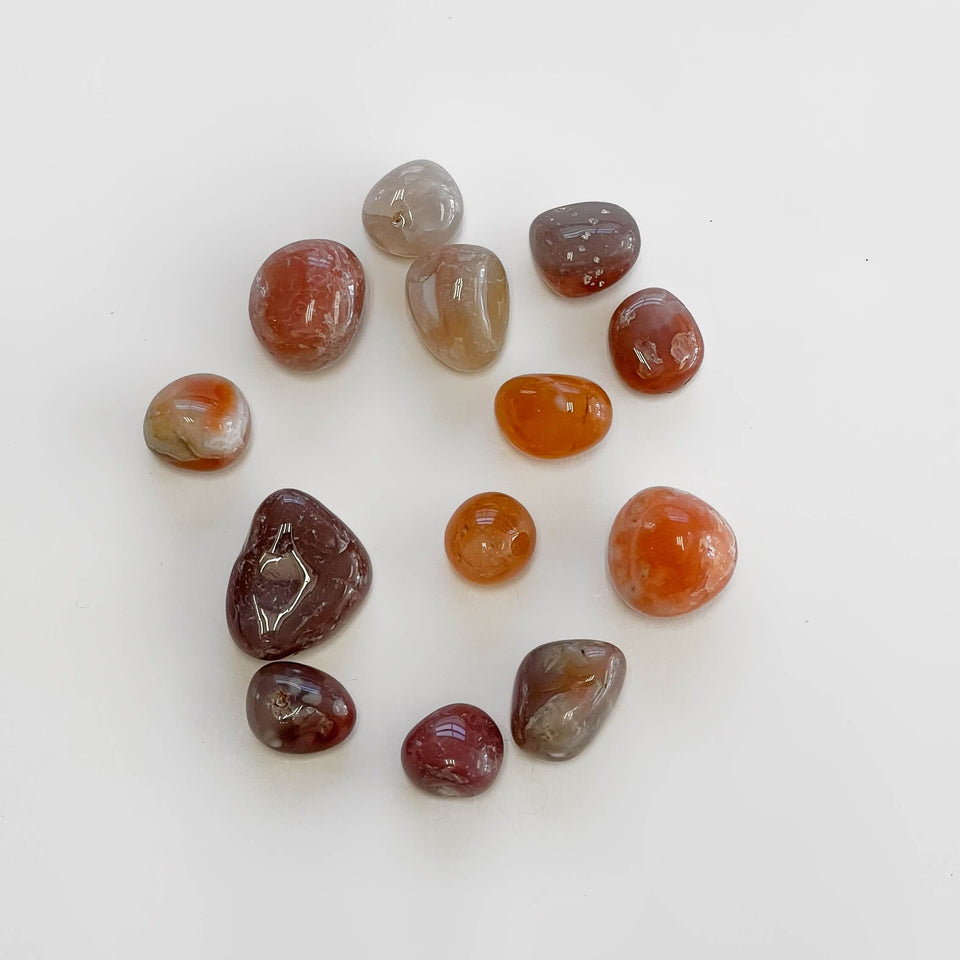 Carnelian Tumble Stone | Courage
by Max and Herb
The Carnelian Stone is something of a soul stirrer, is all about kickstarting your creative heart and ensuring your voice rises above the crowd. It is here with its fire to breathe life back into those who are lagging and to ensure that your confidence and personal power has the space to soar. It inspires courage, brings clear thinking, and helps you make decisions.
Carnelians are said to balance and open the sacral chakra, which stores our creative and sexual energies. This energy point is orange, just like the crystal, and attracts power, boosting vitality. Carnelian promotes friendship and improves your love and sexuality.

A wonderful energizing stone.
DETAILS

IMPORTANT INFO

WHY WE LOVE IT  —  Healing and energizing properties,  natural, eco-friendly, love power, greater sense of protection and energy flow.
DIMENSIONS — 1 - 2" | 2.5 - 5 cm approx. 
INTENTIONS — Courage, endurance, energy, leadership, motivation, desire, love, passion.
CHAKRA — Sacral
Please expect slight variations from item to item as this is a natural product. Items shown are for illustration as these are natural please expect some variance from item to item. Item supplied will be very similar but not identical.
IMPORTANT INFO — The statements on this site have not been approved by the Food and Drug Administration. Any information that may be found anywhere on this site is not presented as a substitute, nor intended to be a substitute for medical advice, treatment or diagnosis. We feel that crystals can complement other therapies and support energetic well being. There alleged properties are gathered from writings, books, folklore and many other sources. They are dependent upon the attitude and beliefs of the individual. Crystals should not be used as a replacement for medical treatment.