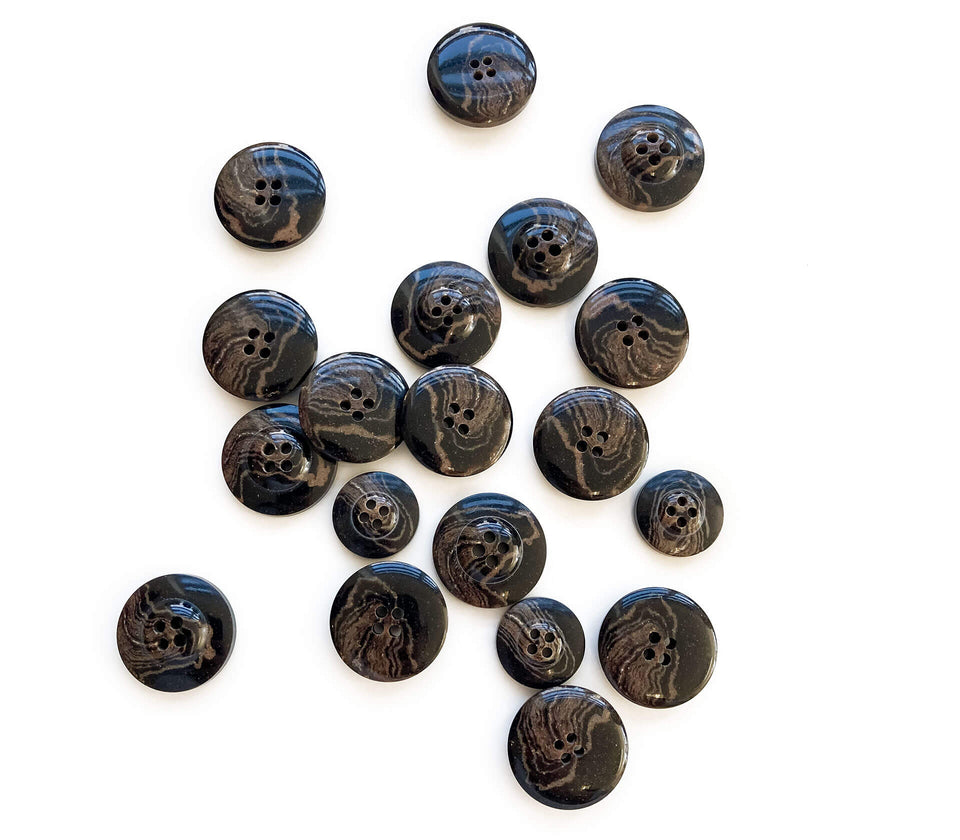 Coffee Ground Recycled Button
01-03-TG-RB_CoffeGround
I believe buttons make or break the overall appearance of your project! That's why you need these resistant and unique recycled buttons to add elegant and modern style to your handmade project. 
Made in Europe and conforming to European regulations, these buttons contain up to 25% coffee grounds and 50% recycled fillers. They have an amazing marbling texture that will beautifully decorate all creations. Each button has four holes, and it is sold separately. 
See the complete button collection here.

Details
About Textile Garden

Care Instructions

WHY WE LOVE IT — These buttons are recycled, modern, with a luxurious marble texture, durable, and high-quality. 
COMPONENTS — 60% recycled poly 
                                35% poly 
                                5% binders & dyes (dyes used do not release aromatic amines)
SIZE —  22 mm   |  7/8"  in diameter  
              17 mm  | 11/16 inch"  in diameter
Textile Garden is a woman-owned company based in Steyning, England. Maggie travels the world to source beautiful and high-quality buttons, trimmings, and pins. She visits the factory herself, meeting highly skillful artisans, willing to custom make, change colors, and other details for her. The result is a stunning collection of unique notions!
We recommend that these buttons are washed at 40 degrees. We recommend a short wash cycle using mild non bio detergent.