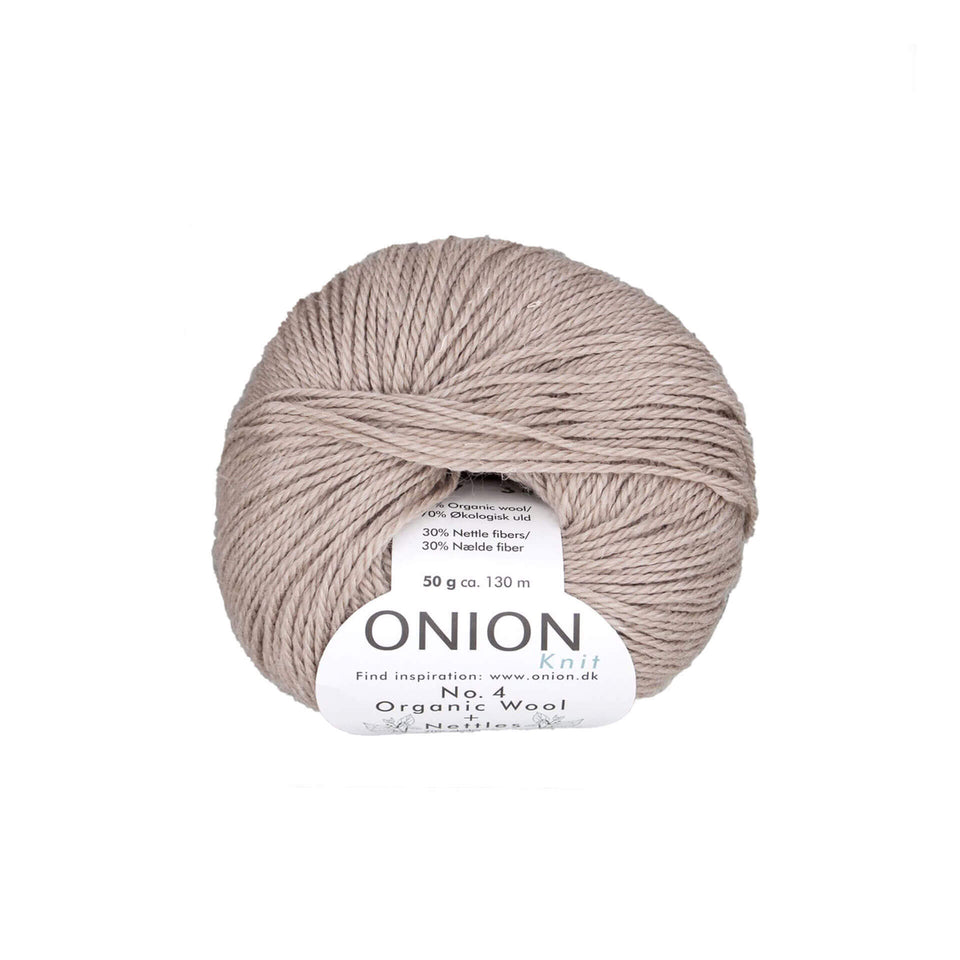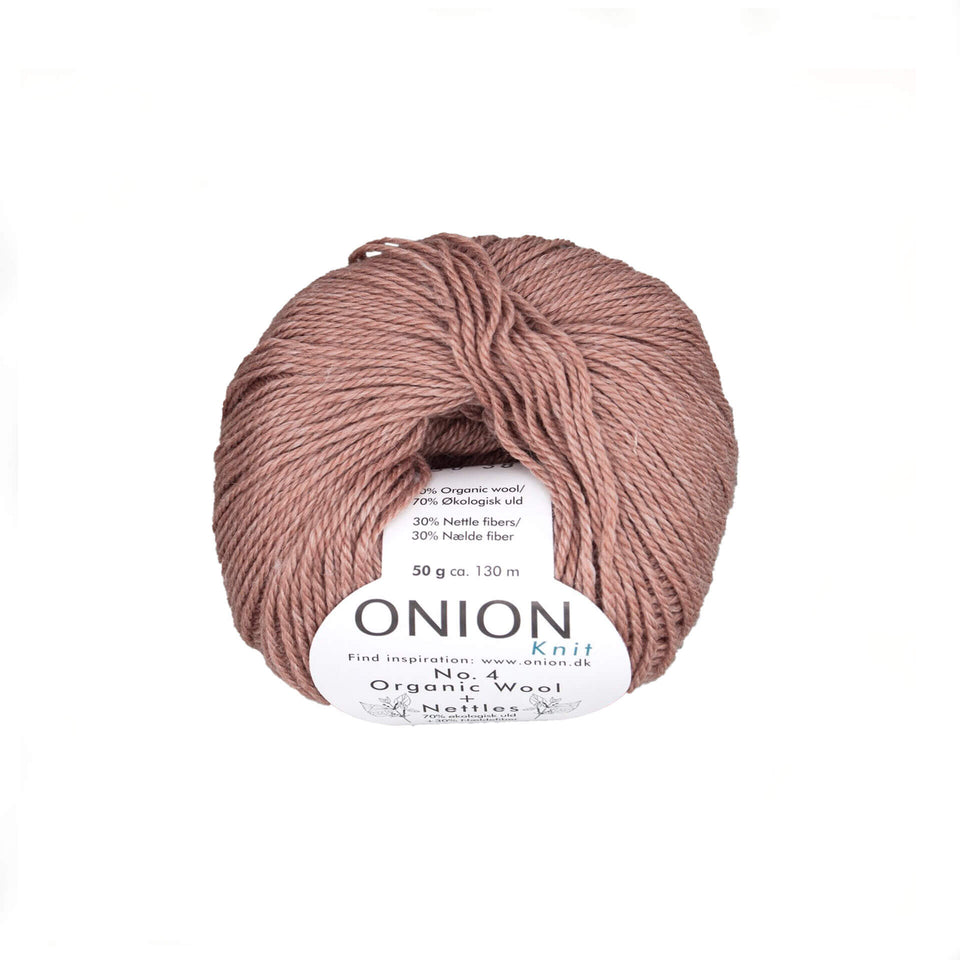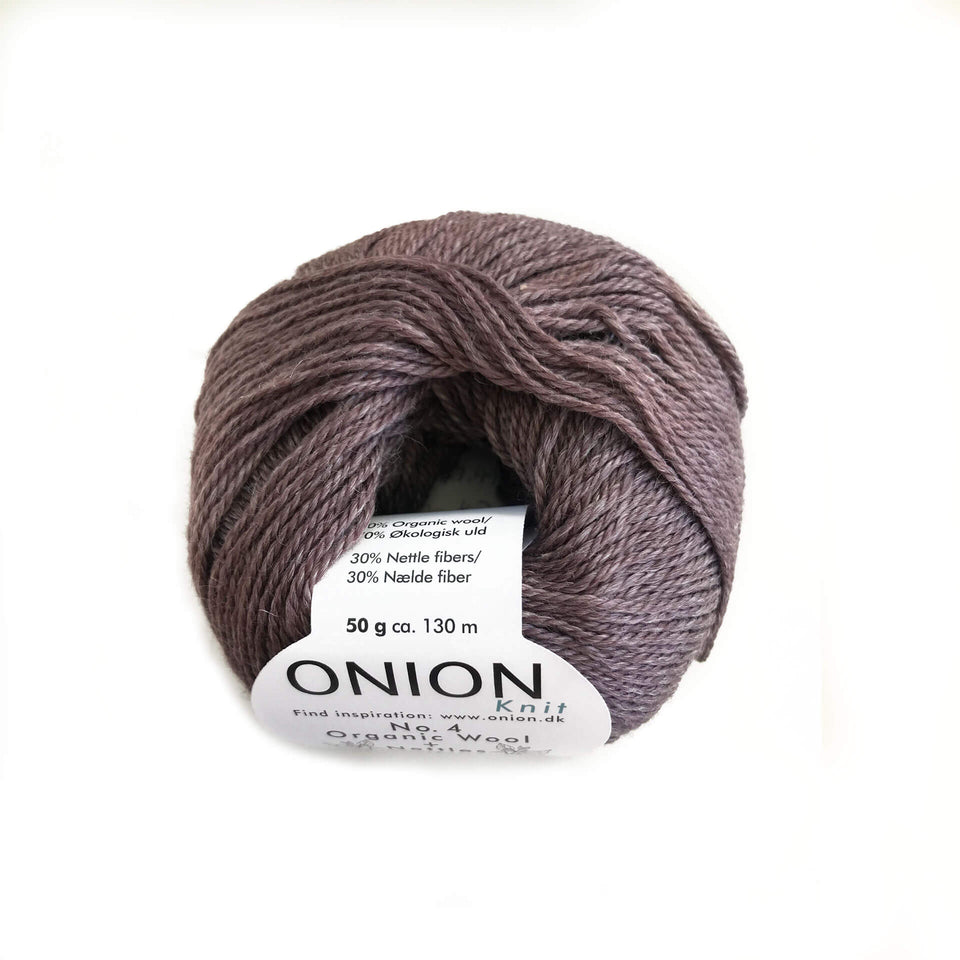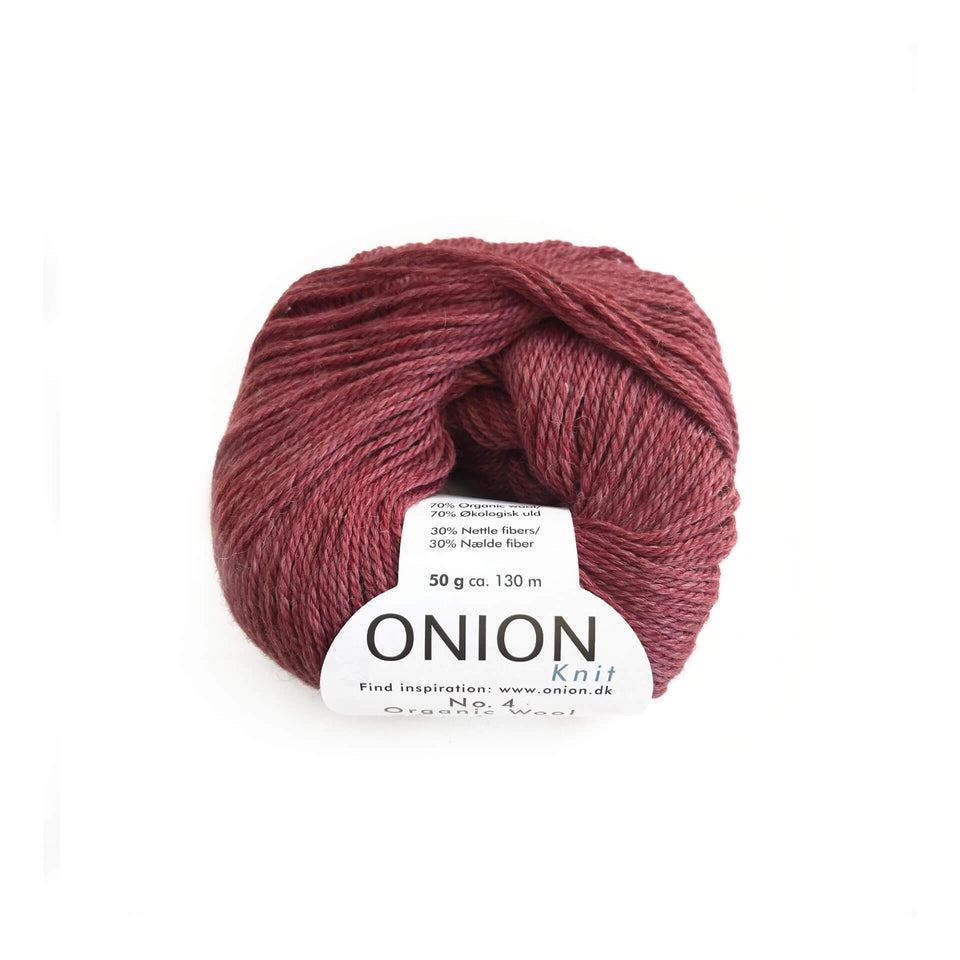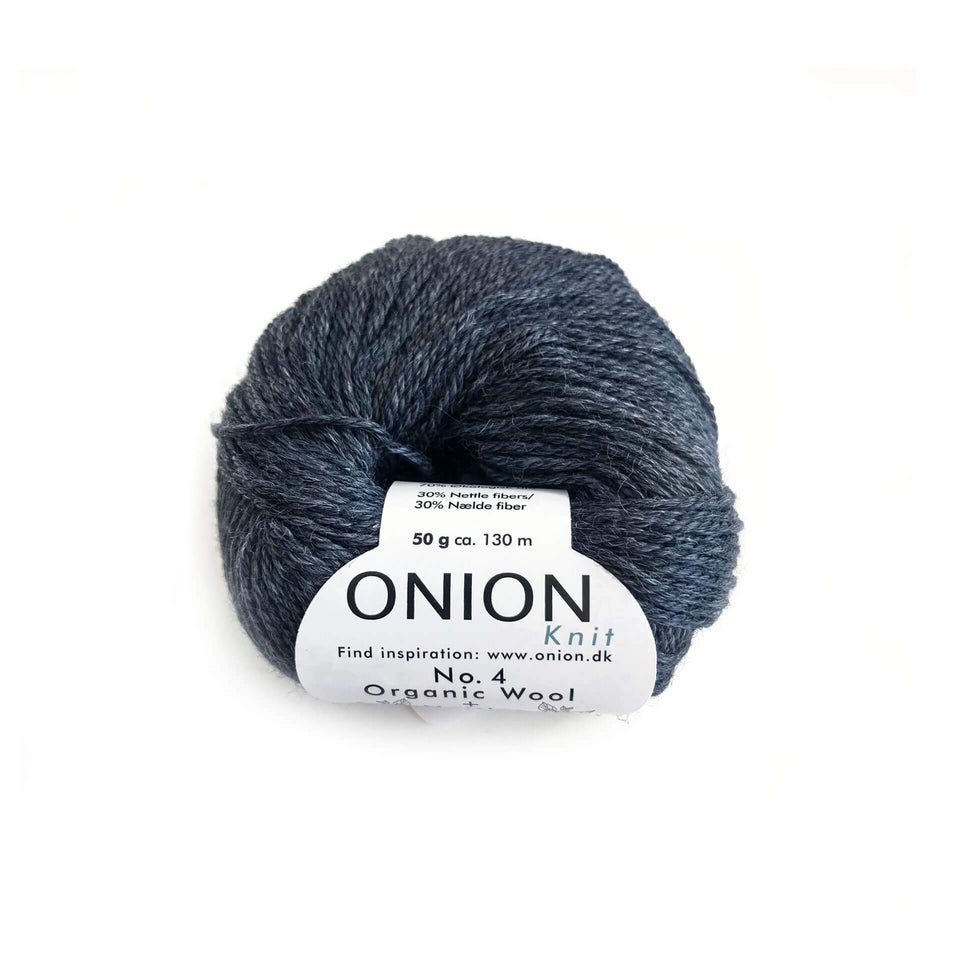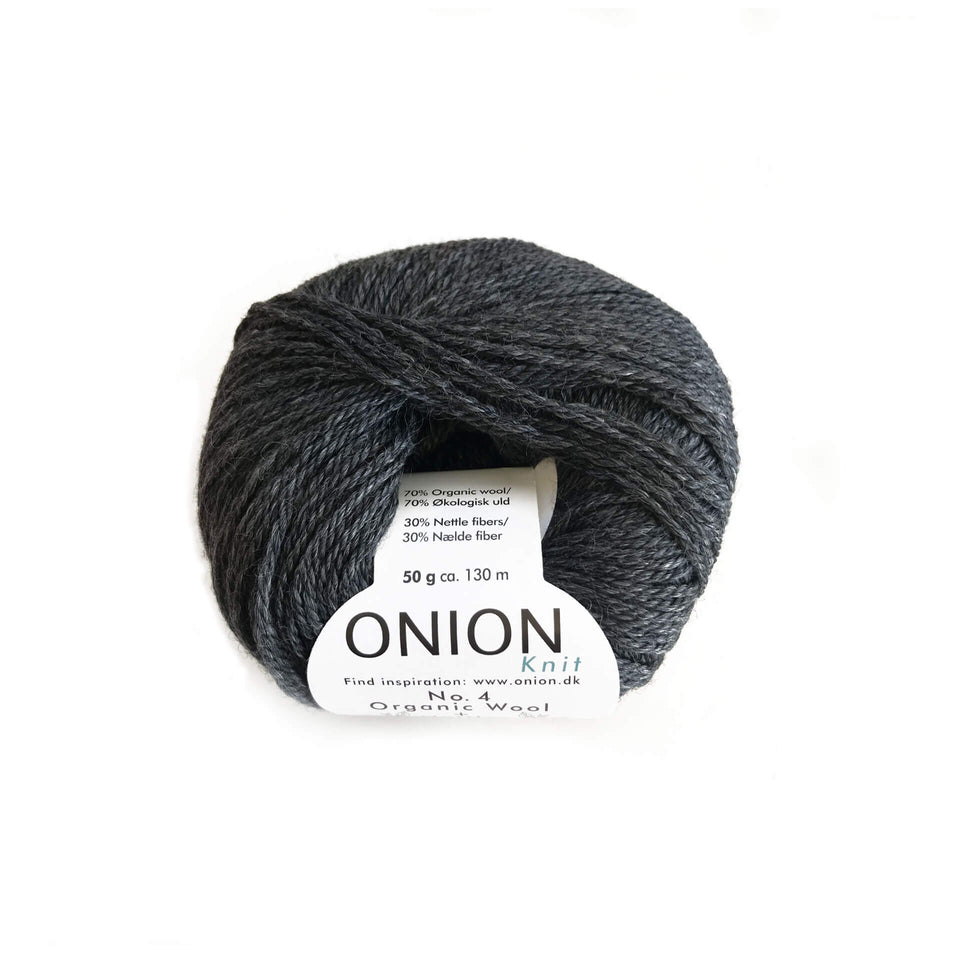 Onion No. 4 — Organic Wool + Nettles
by Onion
A delicious and eco-friendly blend of organic wool and nettle fibers. This DK yarn is lightweight, soft, and has great stitch definition. While the organic wool fibre provides the softness, the nettle fibre gives a beautiful sheen and drape. The nettle also makes the yarn very durable and thus makes it PERFECT FOR SOCK KNITTING in the organic genre - no plastic! 
Lastly, the nettle fibre does not absorb the dye evenly like the organic wool, creating  heather look and a pearly sheen, with occasional natural slubs of undyed fiber.

Let yourself be seduced by the softness and surprising quality of this sustainable yarn! 

Details
Care Instructions
About Onion

WHY WE LOVE IT — Lightweight, sustainable, soft, durable, specially designed for socks and accessories, beautiful palette.

CONTENT — 70% Organic wool, 30% nettle fibers
GAUGE — 21 sts per 10 cm  | 4"
LENGTH — 142 yards | 130 meters
WEIGHT — 0.11 lb | 50 g
THICKNESS — DK / Light Worsted (Size 3) 
SUGGESTED KNITTING NEEDLES — US 6  | 4 mm
SUGGESTED CROCHET HOOKS — 7 - I 9 | 4.5 — 5.5 mm
ORIGIN — Made in Italy
Hand wash wash at 20C / 68F. Dry flat.
ONION is a Danish company focused on building up a yarn collection consisting of 100% natural fibers, within the sustainable genre. Inspired by Scandinavian color, materials, design and lifestyle trends,  nion offers 100% Natural Fiber Yarns produced on quality spinners in Italy, as well as knitting patterns designed by several talented knitwear designers.
It gives us great satisfaction to work with a supplier of quality yarns with environmentally sound care - yarns that are good for both you, your loved ones and our environment.