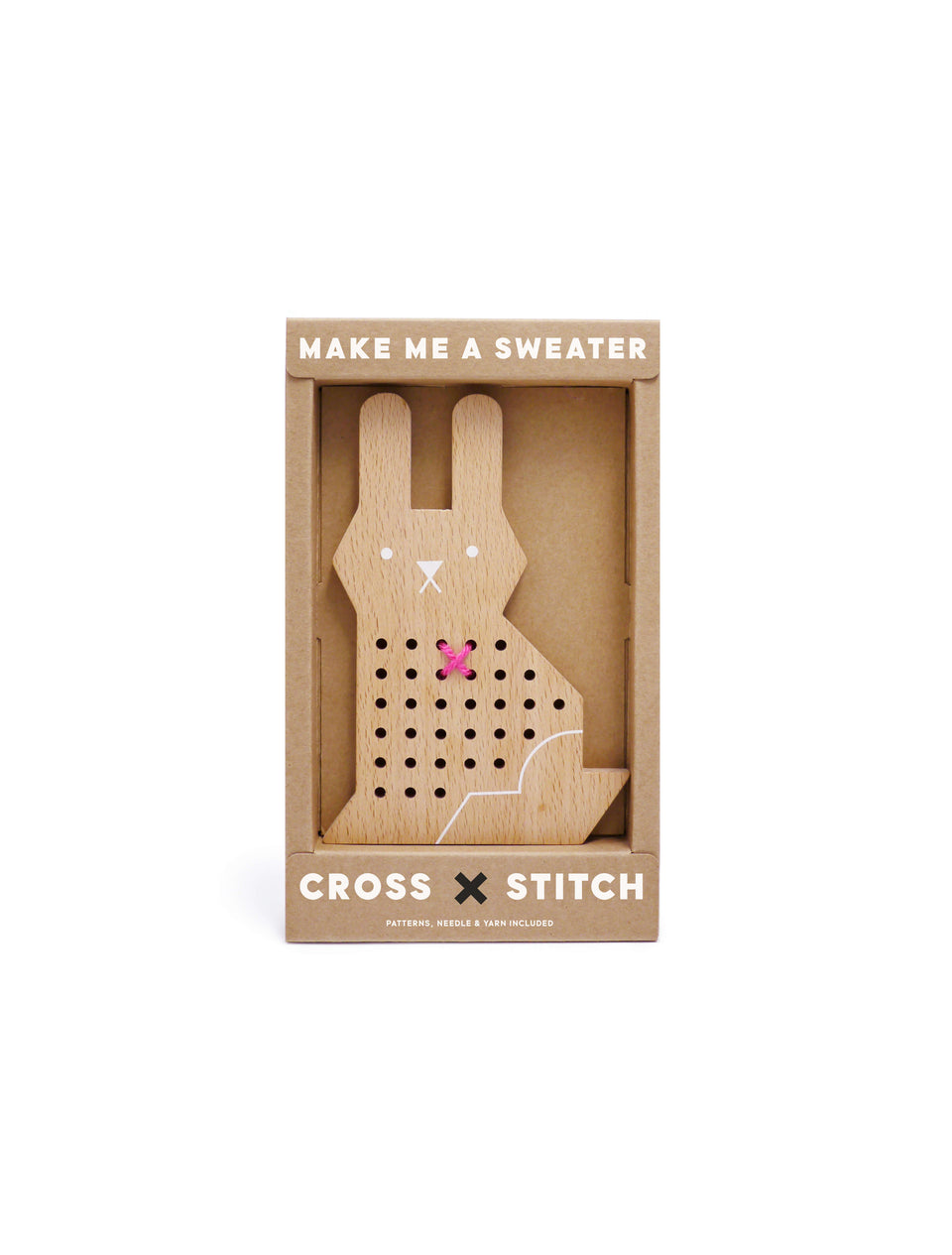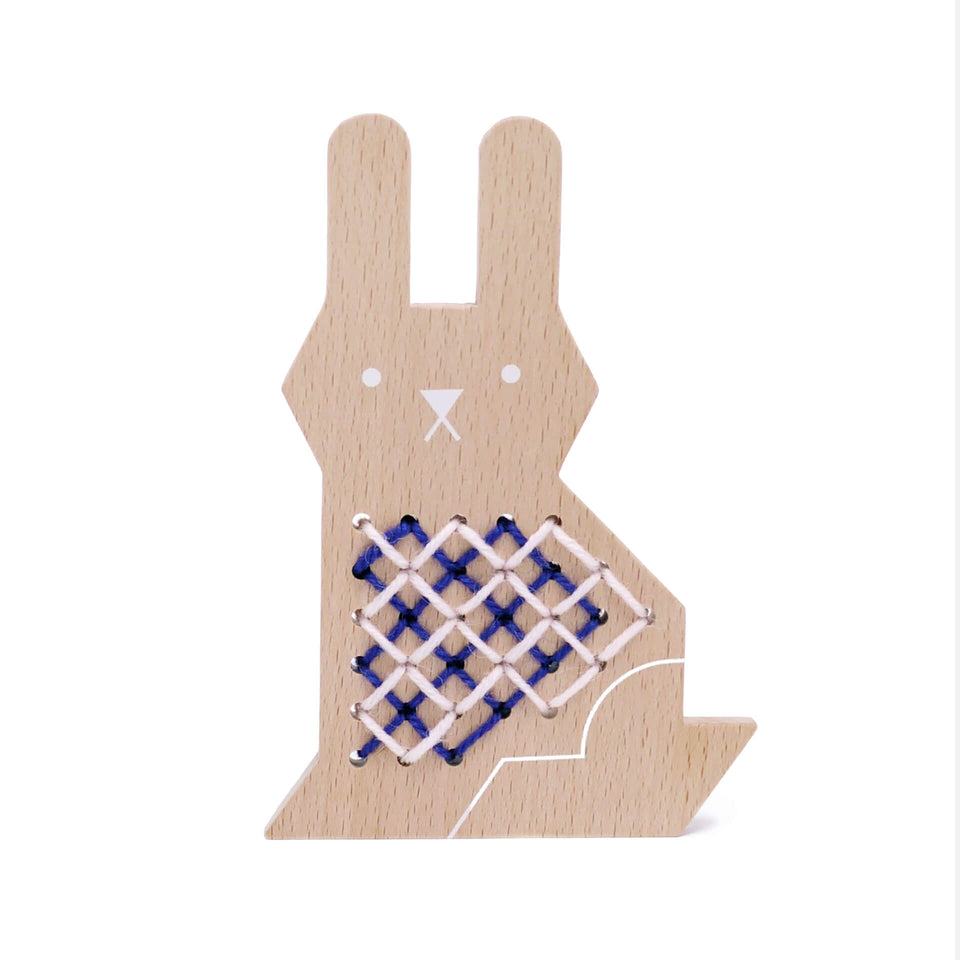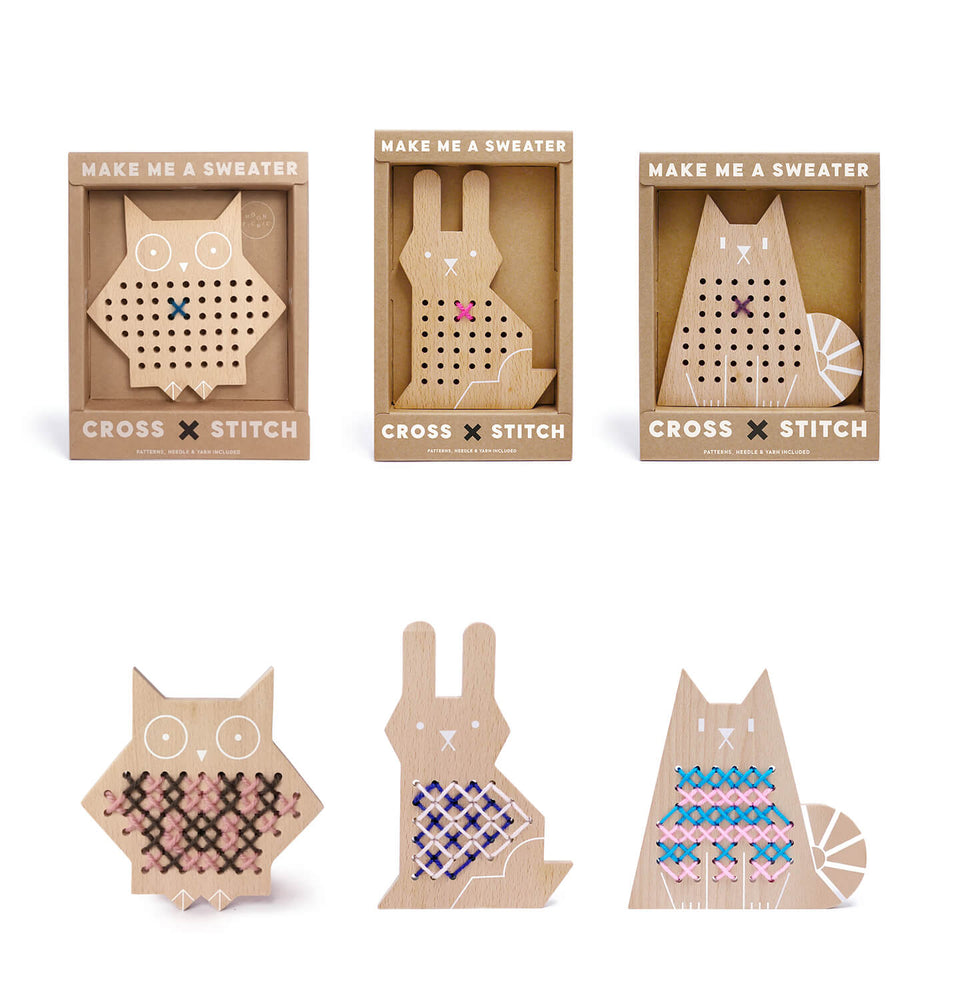 Cross-Stitch Friends — Rabbit
01-03MP-CSFRabbit
by Moon Picnic
The only thing better than having a best friend is making one! This educational craft kit teaches youngsters how to cross stitch with the help of a furry (beech wood) friend!
Help Rabbit look fantastic while becoming a cross stitch expert! Cross stitching is a super fun craft activity for kids that helps develop their fine motor skills. This craft kit comes with 100% wool yarn in two surprise tones so that your craft will look unlike anyone else's! The needle used in this kit is easy to hold and made of plastic.
This Cat has two more friends! See complete collection here.
With multiple patterns and a play booklet inside, enjoy hours of fun and create an unforgettable, nurturing, and magical childhood in these busy modern times!
X X it's a stitch up! X X
Details
About Moon Picnic

WHY WE LOVE IT — Contemporary, imaginative, nurturing, colorful, fun, easy to make
COMPONENTS — Made from solid beechwood from sustainable forest with a non-toxic print, each Kit includes 100% wool yarn in two surprise colors, a safe plastic needle, a play booklet with tutorial + patterns.
SIZE — 6.1" tall
ORIGIN — Made in Vietnam
RECOMMENDED AGE — 4 years to adult
SAFETY — Conforms to CE & CPSIA
Moon Picnic creates carefully designed toys with a focus on engagement – how the toys can connect to children's daily lives, how they can interact intelligently and emotionally with the toy…
Every toy is lovingly made to the highest standard with sustainable sourced natural materials.