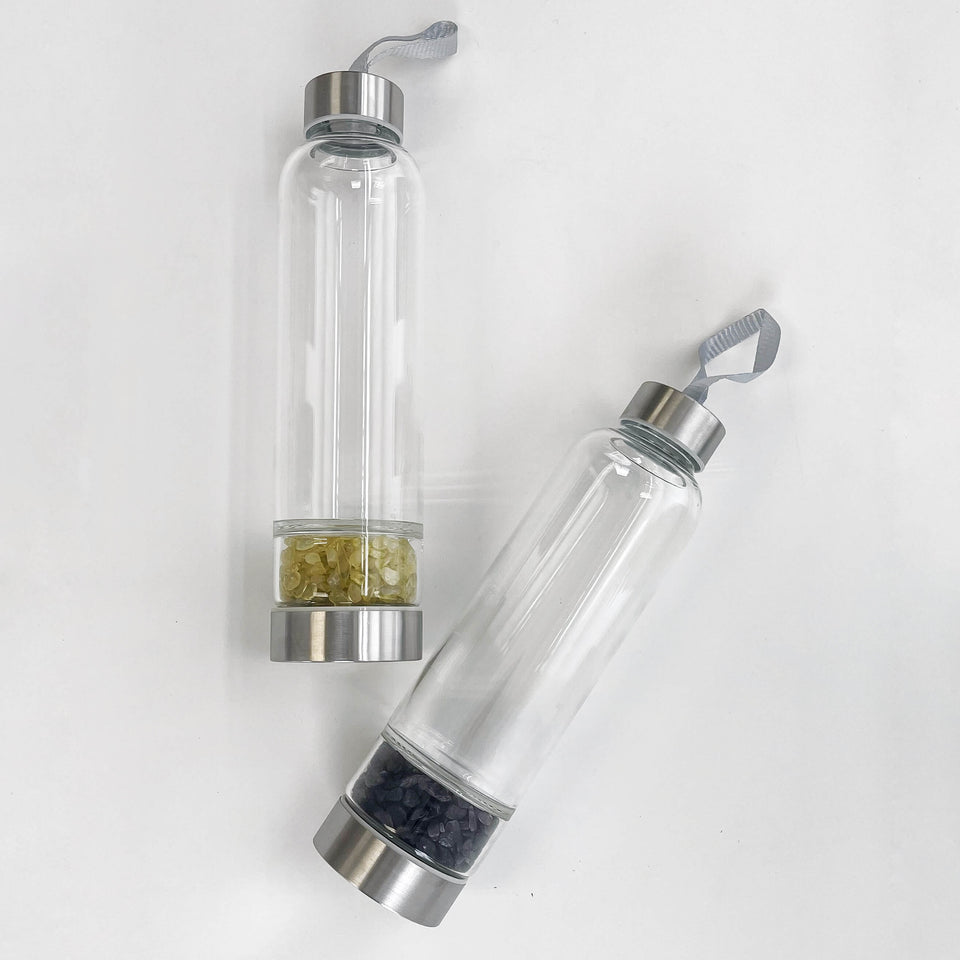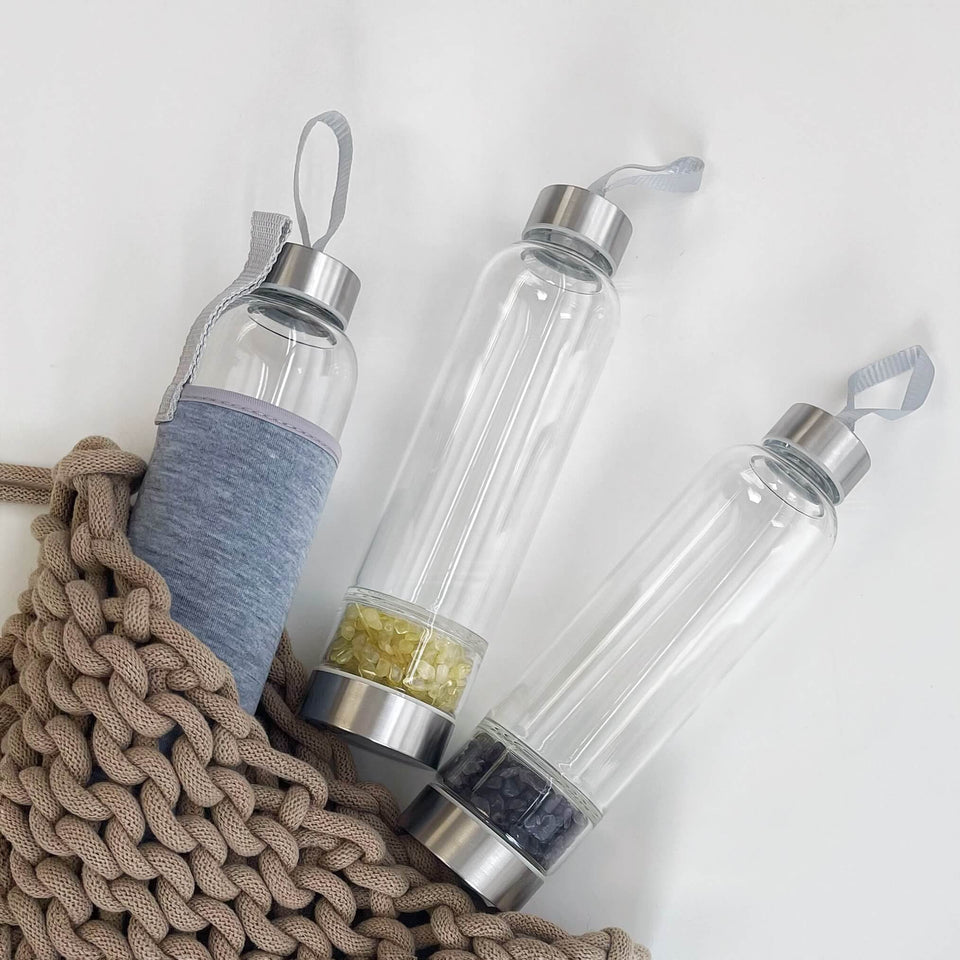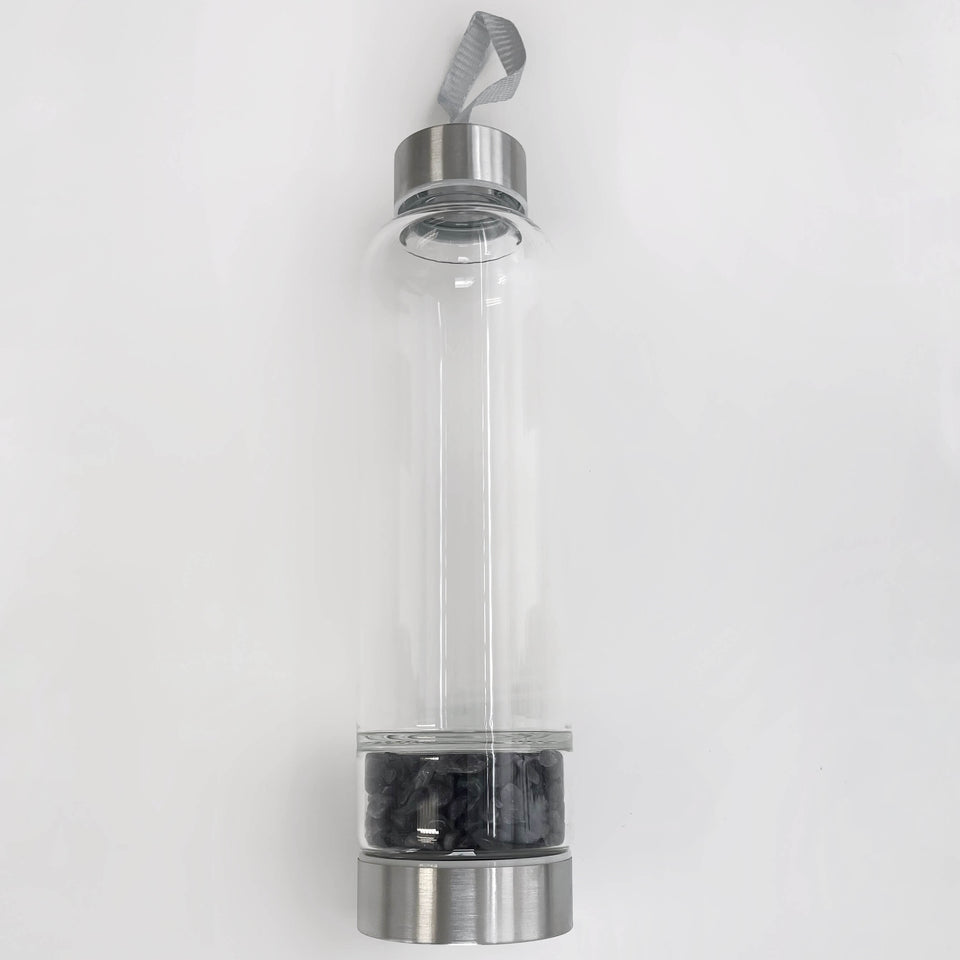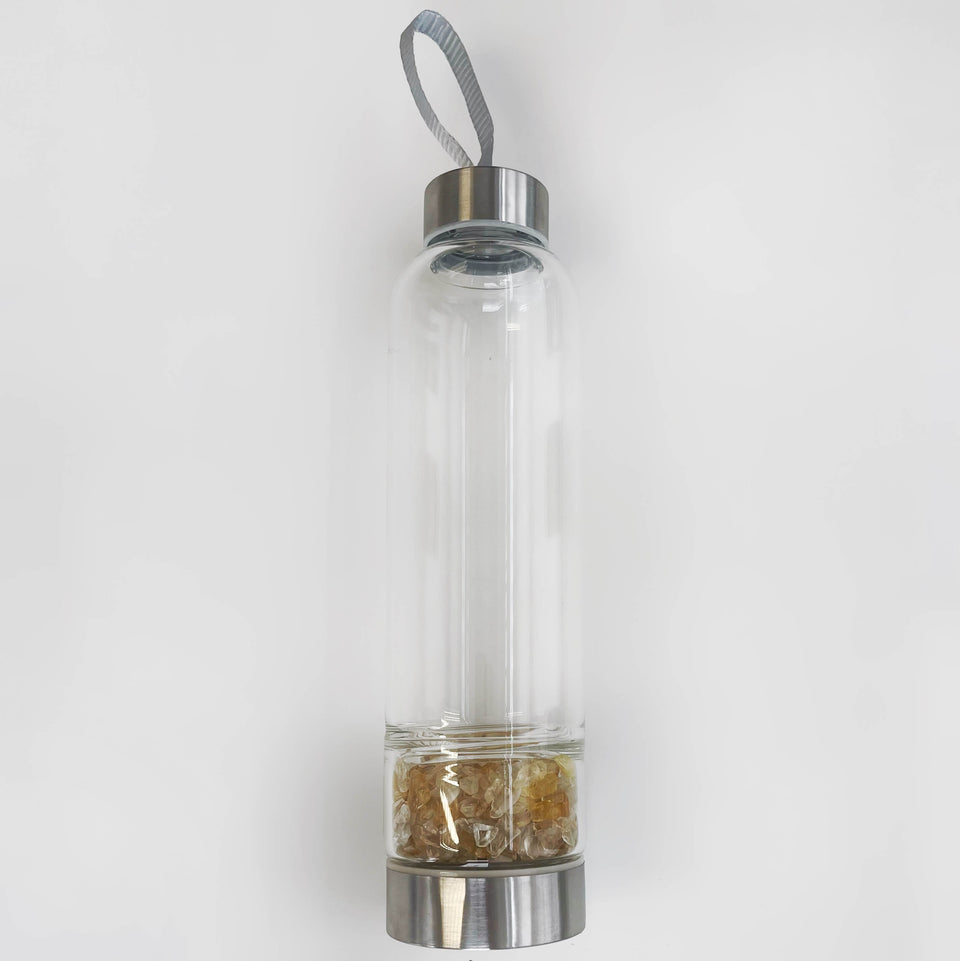 Crystal Water Bottle
by Max and Herb
Infuse your water with intention with this Crystal Water Bottle.
Each bottle is charged with semi-precious gemstones that imbue the water inside with the energy of the specific crystal of your choice. Drinking this water allows you to benefit from the energy and intentions of your chosen crystal. 

So the question is, what crystal will you choose? 
Citrine is associated with positivity and optimism, and it serves to remind you are inherently abundant, full of opportunities, master of the art of receiving. 

Amethyst represents serenity, understanding, trust, and grace. It is used to install inner peace, connecting to your own unique intuition.
But do not worry! Our bottle features a removable gemstone capsule which allows you to easily replace gemstones with other amazing crystals. 
This eco-friendly Crystal water bottles is made of Wellness glass and Stainless Steel and includes a protective sleeve and removable crystals. They are completely safe and non-toxic, and are signed to be sustainable and re-used again and again. 
HOW TO USE IT?

TECHNICAL DETAILS 
IMPORTANT INFO

Simply fill the water compartment of your bottle, wait for 10 minutes, and drink. It is also recommended to charge your crystal before using it in your water bottle by holding it intentionally for several minutes, putting it in direct sunlight for an hour, burying it in sea salt overnight, or using sound, like a singing bowl, bell, or drum.
+ Glass and Stainless Steel
+ Removable Crystal Display

+ Bottle Sleeve
+ Crystals; color and size may vary
+ Total weight 1.6 lbs | 622 gr
+ Total height 10"  | 25 cm
+ Fragile - handle with care
Package includes 1 piece Natural Crystal Gemstone Water Bottle and 
1 piece Bottle Neoprene Sleeve
The statements on this site have not been approved by the Food and Drug Administration. Any information that may be found anywhere on this site is not presented as a substitute, nor intended to be a substitute for medical advice, treatment or diagnosis. We feel that crystals can complement other therapies and support energetic well being. There alleged properties are gathered from writings, books, folklore and many other sources. They are dependent upon the attitude and beliefs of the individual. Crystals should not be used as a replacement for medical treatment.