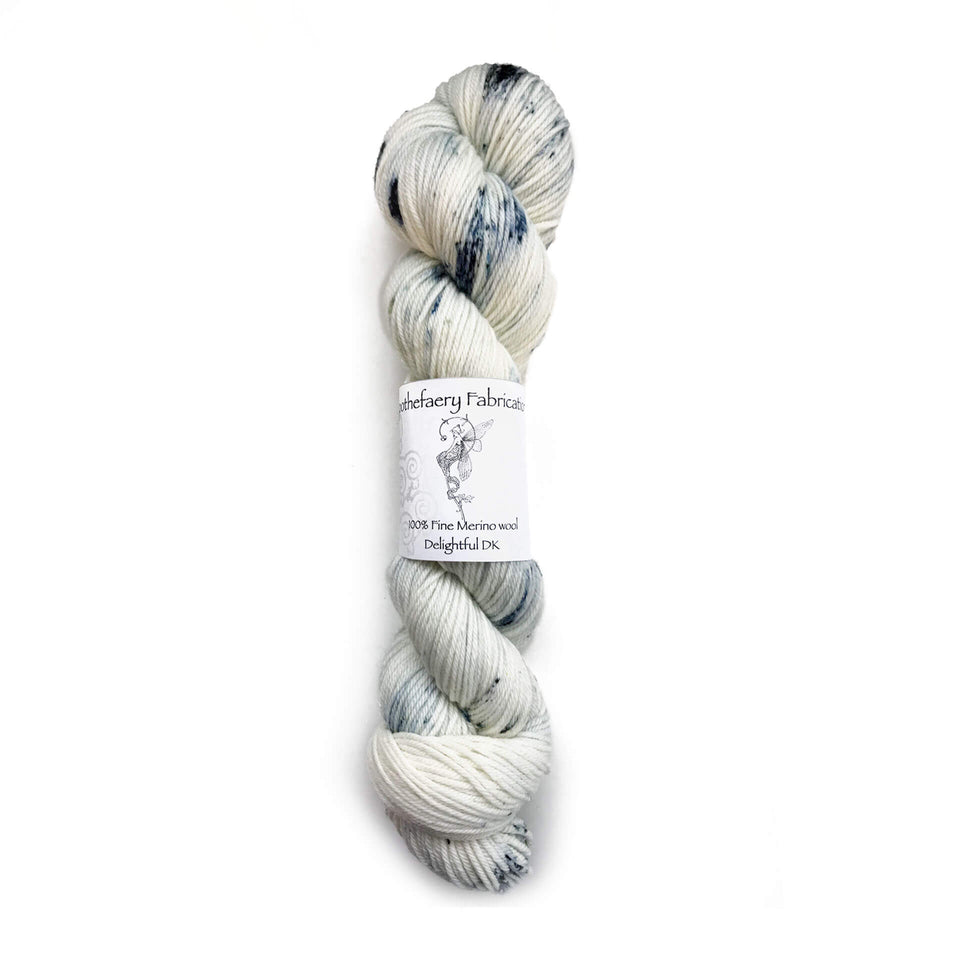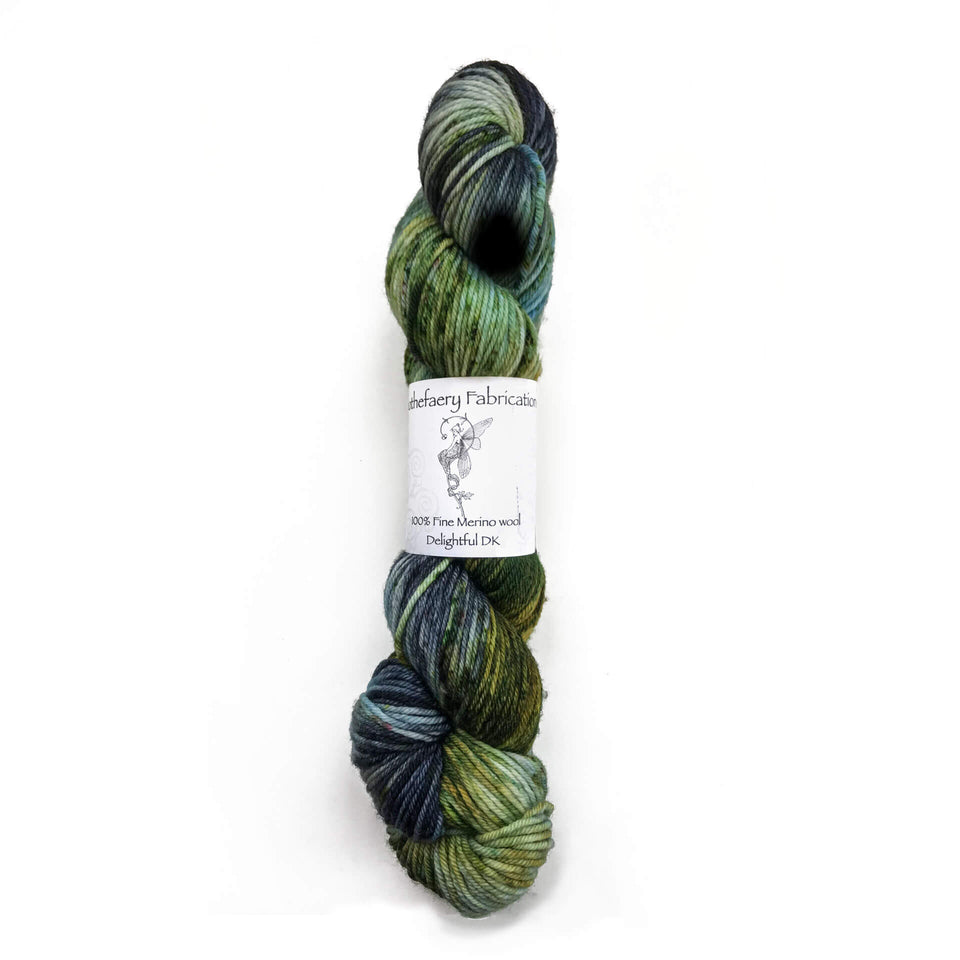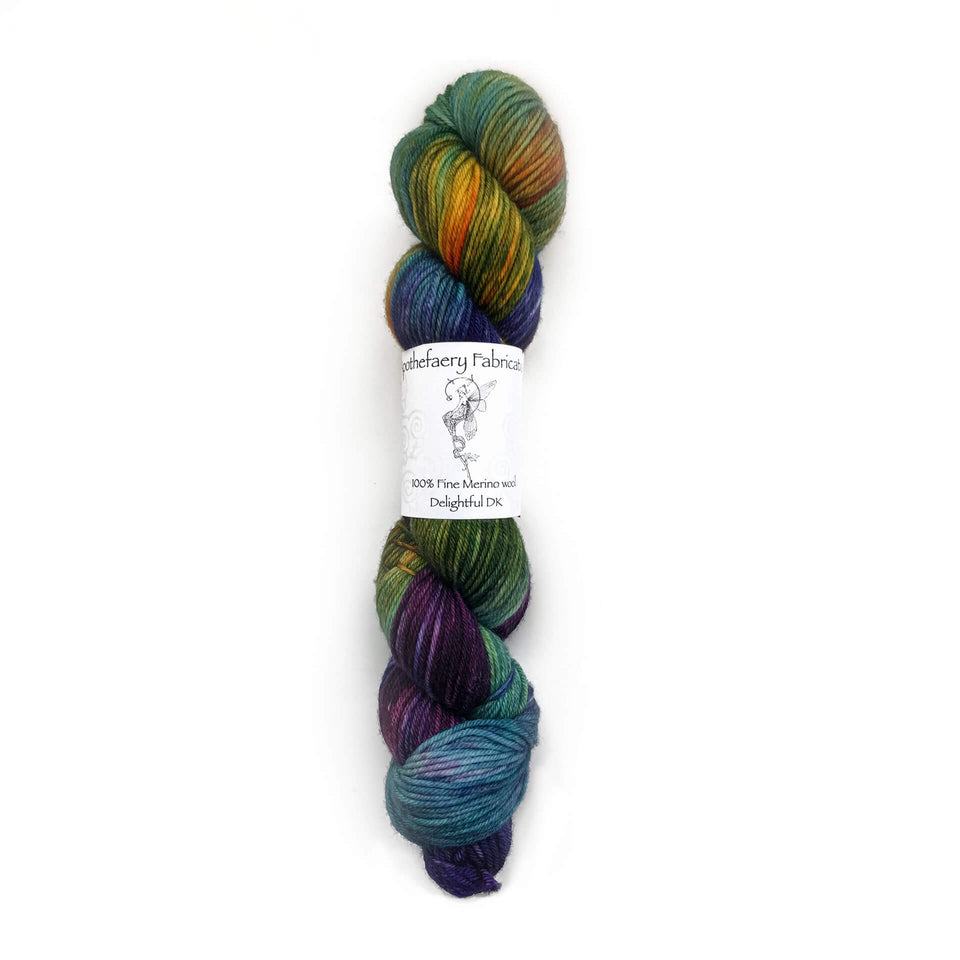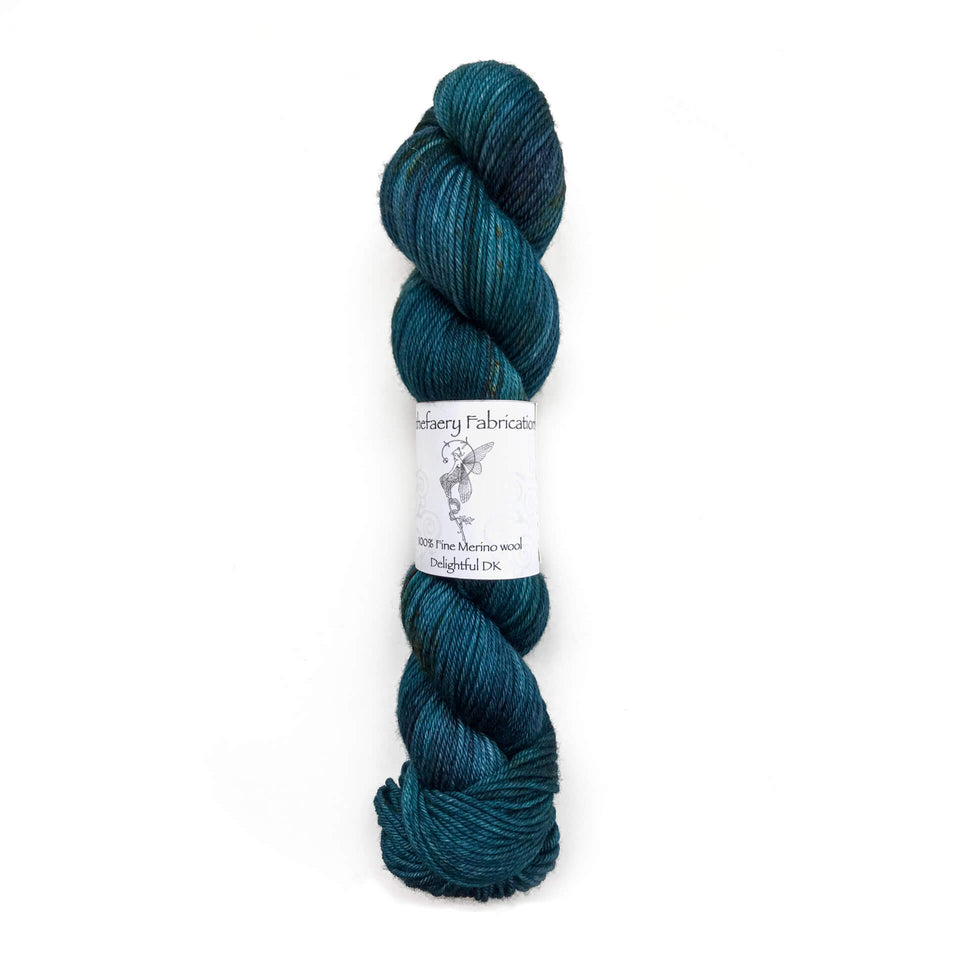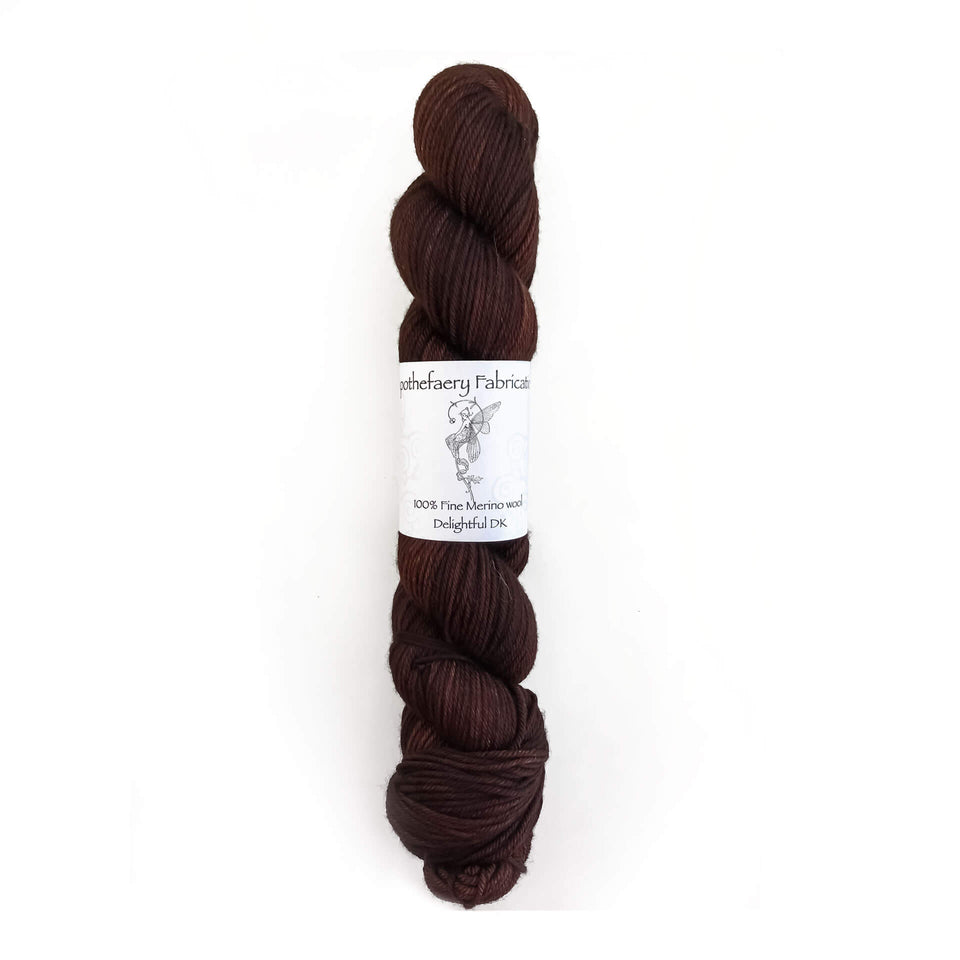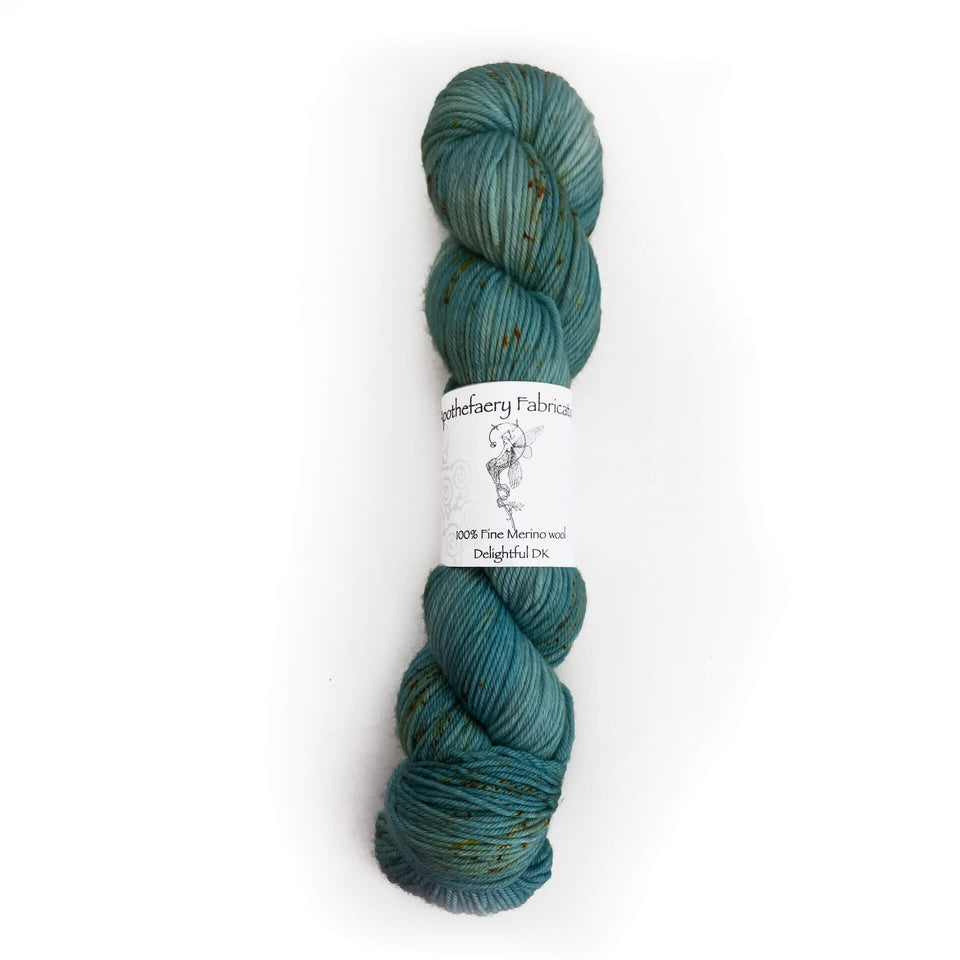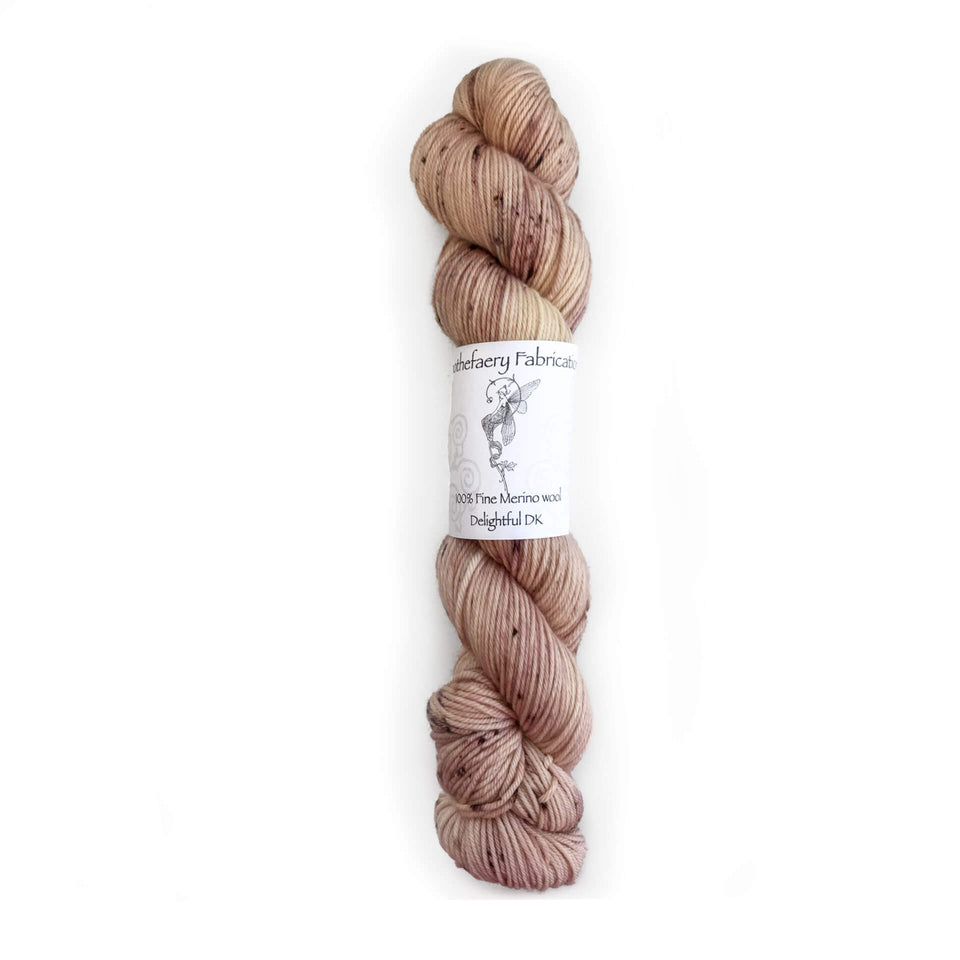 Delightful DK - the perfect sweater yarn
by Apothefaery
This is a hand-painted, carefully selected yarn. Squishy and sturdy, this DK is made with a finer grade of Merino than many others I tried, and it shows in its lovely, soft hand. A round 4 ply, Delightful DK gives clear stitch definition and wears very well. Perfect for sweaters, all garments, hats, brioche and gloves!

Details
Important Info

Care Instructions

WHY WE LOVE IT — Unique colorway, hand-painted with eco-friendly acid dyes, high-quality merino, works wonderfully for sweaters and cardigans.

CONTENT — 100% Fine Merino Superwash
LENGTH — 250 yards | 229 meters
THICKNESS — DK
WEIGHT — 0.25 lb | 115 g 
Apothefaery yarn is dyed in small batches. If using more than one skein per color way, its highly recommended that you alternate skeins every 3-5 rows. 
We recommend always washing your knits in cool water with a high quality wool wash. Superwash fibers are processed so that they can be machine washed if desired.  Larger garments can still benefit from drying laid flat, but socks can be dried in the dryer. Bear in mind, machine washing knits will shorten their lifespan. I use a lingerie bag for my machine washed knits, and always use a gentle cycle with cool/cold water.
We take great care in rinsing skeins thoroughly. Hot water temperatures can break the bonds of dye and cause bleeding and, of course, felting! Squeeze out excess water while supporting the weight of the fabric, block to desired shape and lay flat to dry.