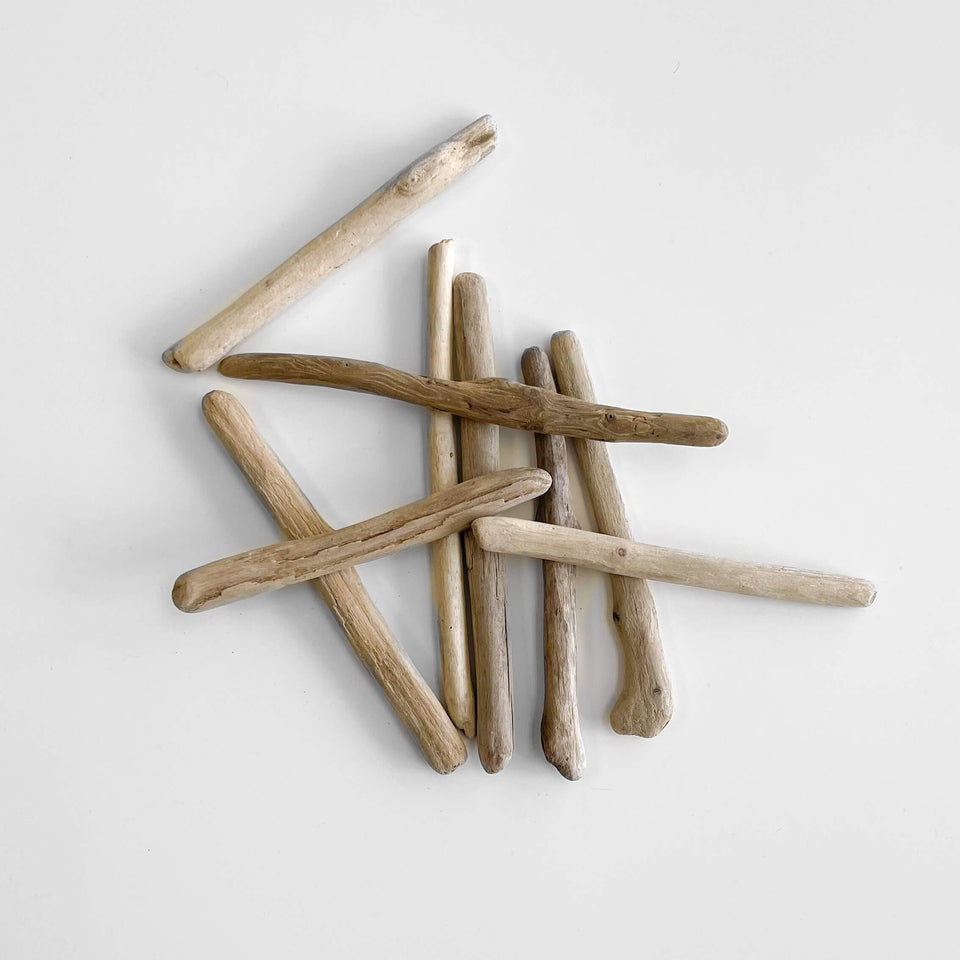 DIY Driftwood Sticks 8 - 10"
by Max and Herb
This is a selection of handpicked and sorted by size genuine driftwood branches collected over the wild beaches of California. 
Bleached with salty water, polished by the sand and the rocks, and dried by the sun, driftwood straight sticks with an occasional bump or bend are the perfect supply for all your DIY home decor macrame and crochet projects. 

Please note, It has been rinsed with water only, no chemicals were used in the cleaning process.
WHY WE LOVE IT  — High quality, natural, eco-friendly, biodegradable, perfect for decorations, study, lightweight
CONTENT  — 100% Driftwood
LENGTH —  8 - 10" | 20 - 25 cm approx
THICKNESS — 1/2 - 4/5" | 1.5- 2 cm approx