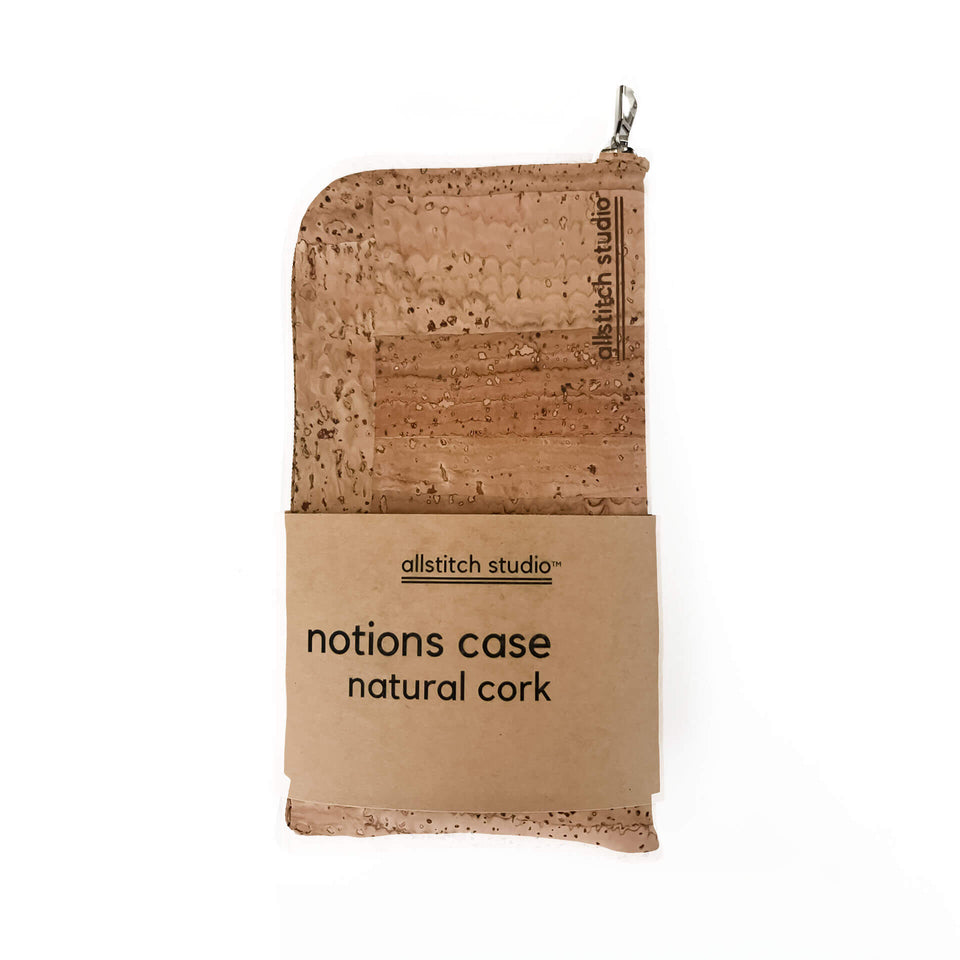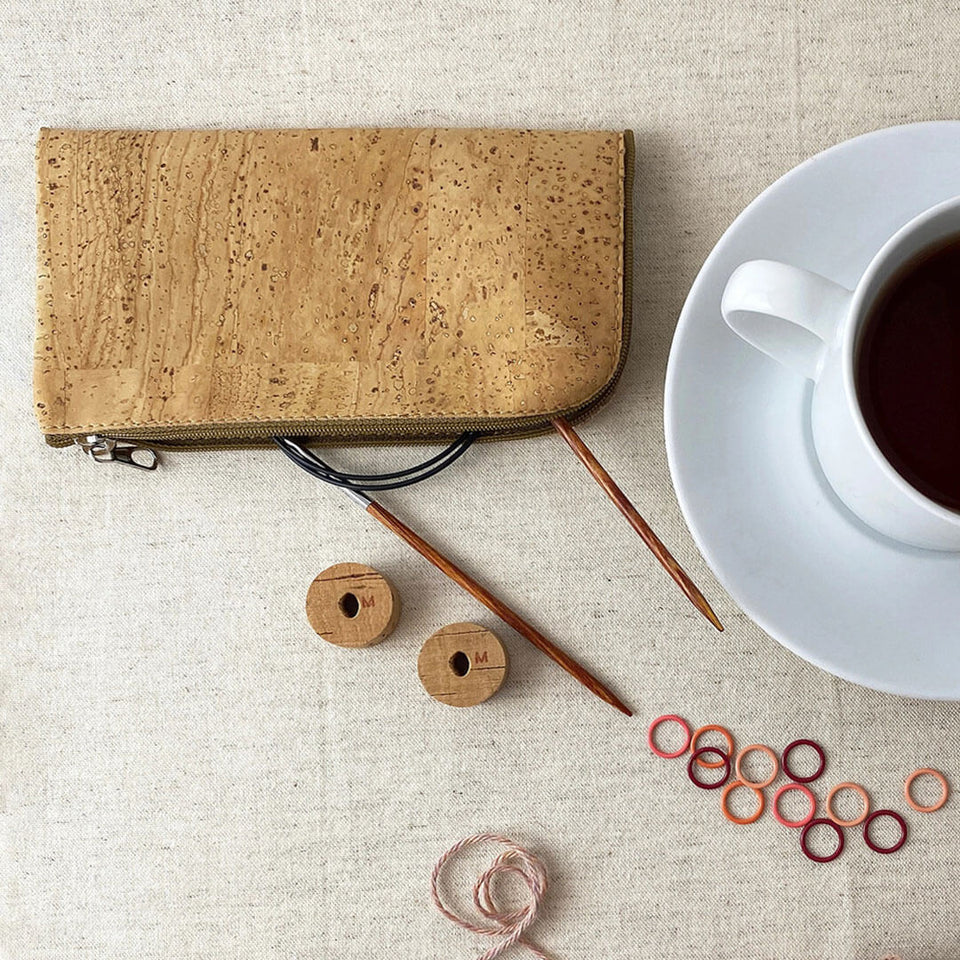 Eco-friendly Natural Cork Notions Case
The most eco-friendly notions case you will find!  The natural cork notions case is the perfect pouch for your knitting tools and accessories. The zipper opens along two sides so you can easily access what you need. Fit your tape measure, stitch markers, small scissors, stitch stoppers, cable needles, and more.
And it's not just for knitters — the zipper case is perfect for glasses, headphones, keys, and any small items that might get lost in your bag or backpack.
Allstitch case is made from Portuguese cork, harvested without ever cutting down a tree. The material comes from the bark of the cork oak, which regrows naturally after harvesting. Even better — harvesting cork actually keeps cork forests healthy and increases their capacity to store carbon! A perfect gift for knitters & sustainable friends alike.
Please note that cork is a natural material so variations in visual appearance are normal
Details
About AllStitch
Important Info
WHY WE LOVE IT —  Made with natural cork, eco-friendly, sustainable, vegan
DIMENSIONS — 16.5cm x 9cm
ORIGIN — Handcraft in Portugal
Allstitch Studio designs thoughtful tools and accessories for knitters. They are set out to create the products that we always wished existed: elegant tools for the modern knitter.
Founded by Kayleigh Butera, her dream is to update your toolkit with something that matches your style, something elegant for your knitting needles, something deserving of your favorite work-in-progress.
Please note that we try our best to display our colors as accurately as possible, but due to monitor differences and the dyed process, actual colors may vary slightly from what appears online. Cork is a natural material so variations in visual appearance are normal. Feel free to contact us at hello@maxandherb.com if you have any questions.