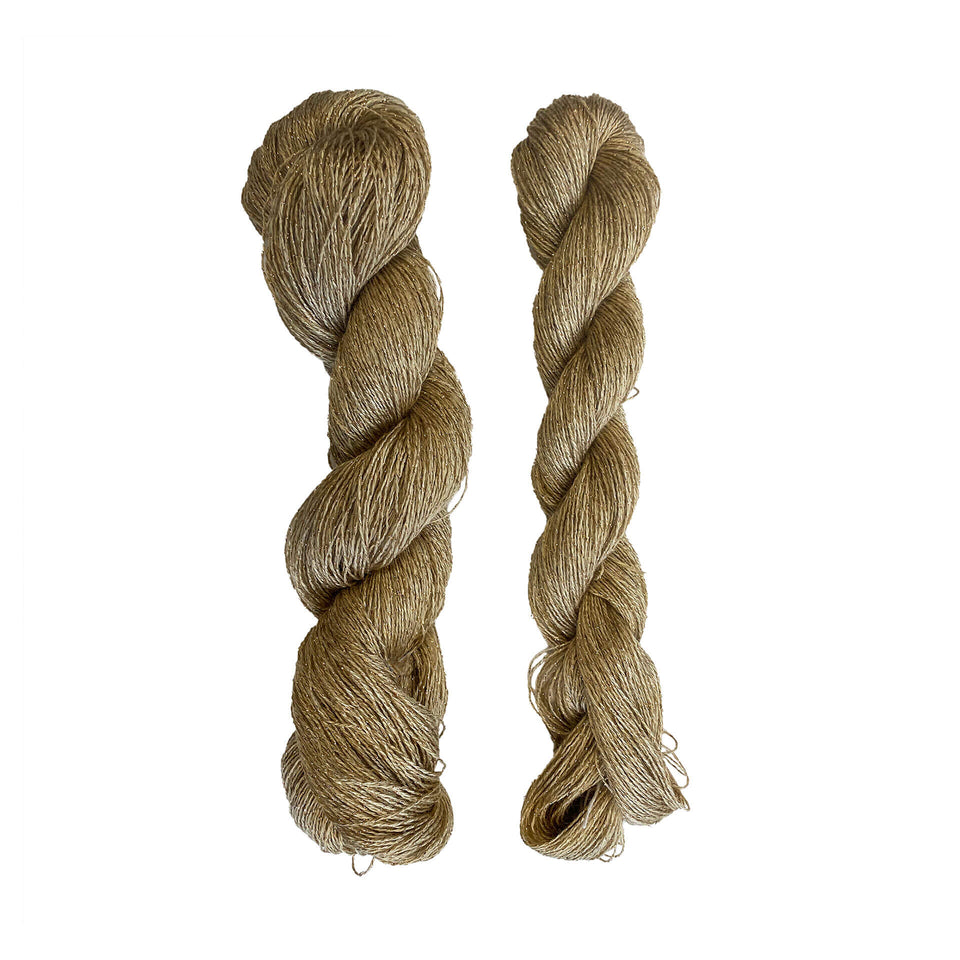 Glow — Metallic Yarn
by Max and Herb
Let your handmade Glow with this metallic yarn from Max and Herb. This gorgeous yarn is the perfect complement to your creations!
This amazing sparkling thread is beautifully crafted and will work alone or as a carry-along with other yarns. It knits up and crochets beautifully by itself on small needles and hooks. Also this lovely thread is ideal for embroidery, jewelry, and needlework as well.  A versatile thread, it is soft and easy to work with, perfect for adding a touch of shimmer to any garment.
Details
Care Instructions
Important Info
CONTENT  — 99% Viscose
                         1% Lurex
GAUGE — 28 per 4" | 10 cm
LENGTH — 459 yards | 420 meters  
229 yards - 210 meters
WEIGHT — 0.11 lb | 50 g
0.055 lb | 25 g
THICKNESS — Lace (Size 0)
SUGGESTED KNITTING NEEDLES — US 5/0 - 1.5 | 1 - 2.5 mm
SUGGESTED CROCHET HOOKS — B 1   | 2 mm 
Wash in gentle wool cycle at low temperature. No bleach. Hand wash in tepid water. Dry flat.
Our yarns are produced in Argentina with great care for the craft, working with artisans to handcraft genuine products, infused with soul. Our skeins are manually prepared; therefore, there could be a slight difference in weight. We are striving to deliver quality products and ensure your utmost satisfaction. If you experience any issues with your transaction, please get in touch with us, and we will endeavor to fix the problem as soon as possible.