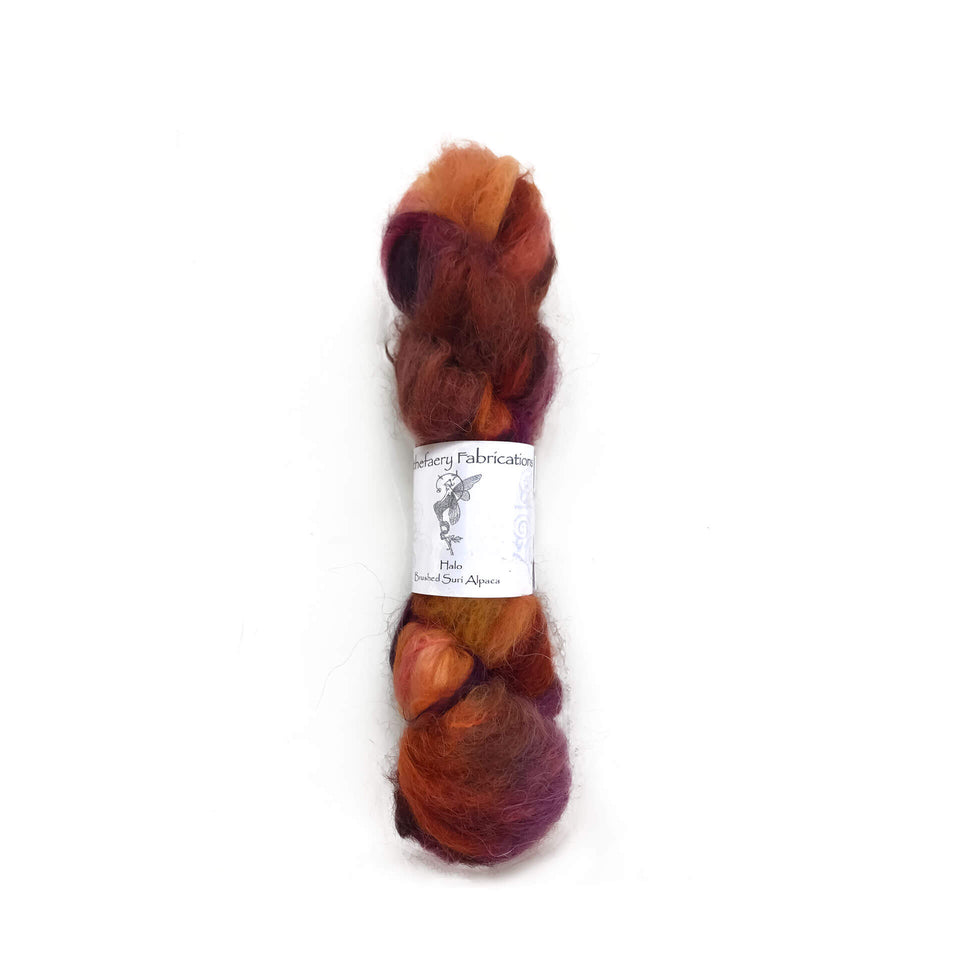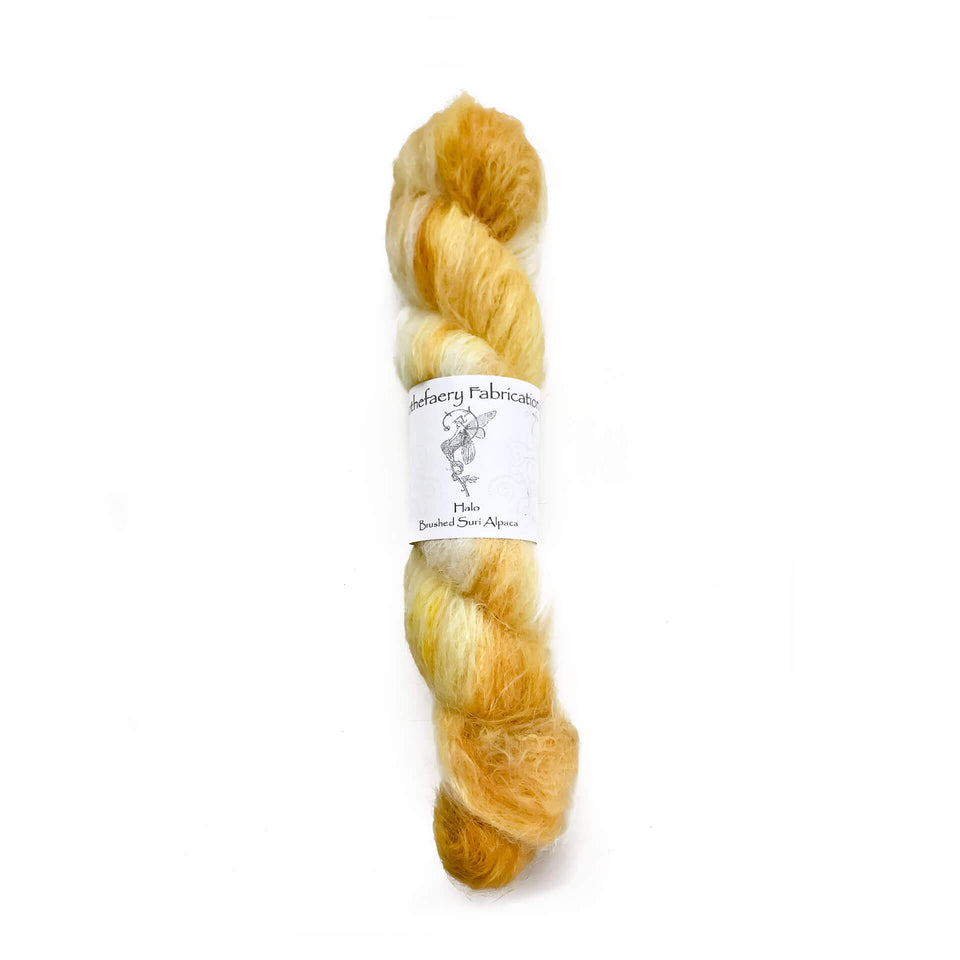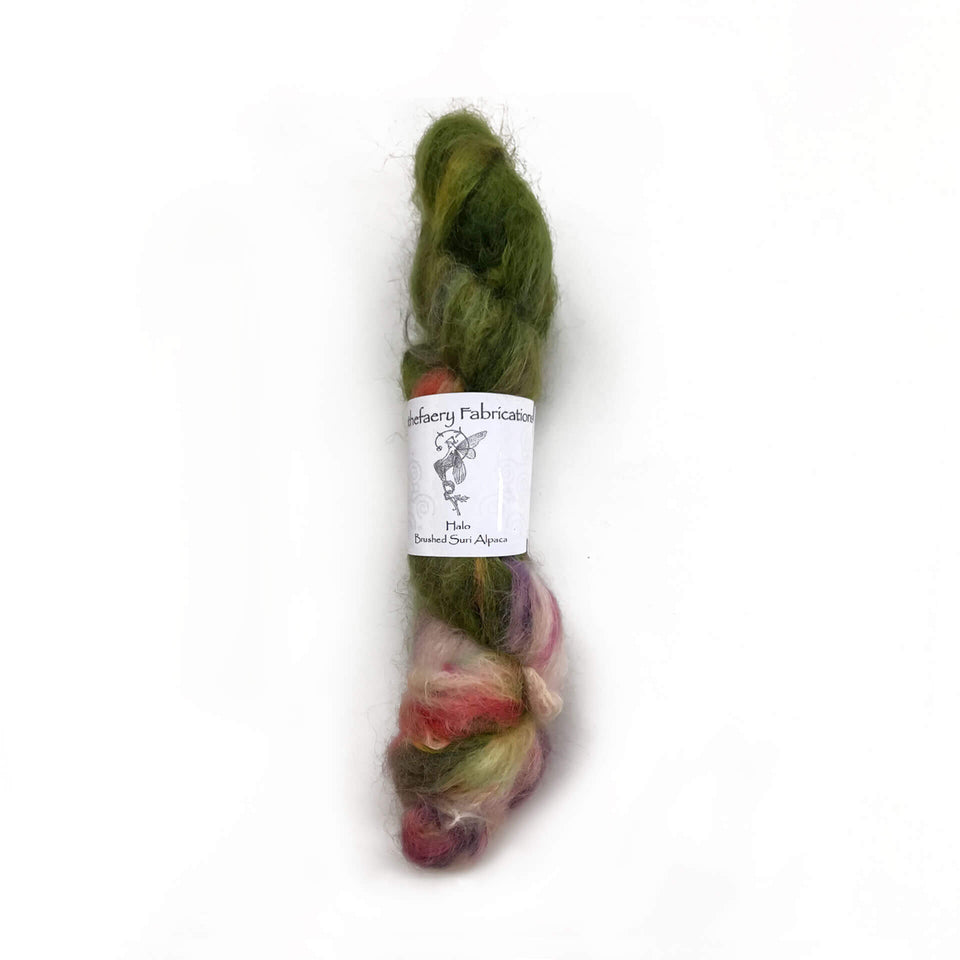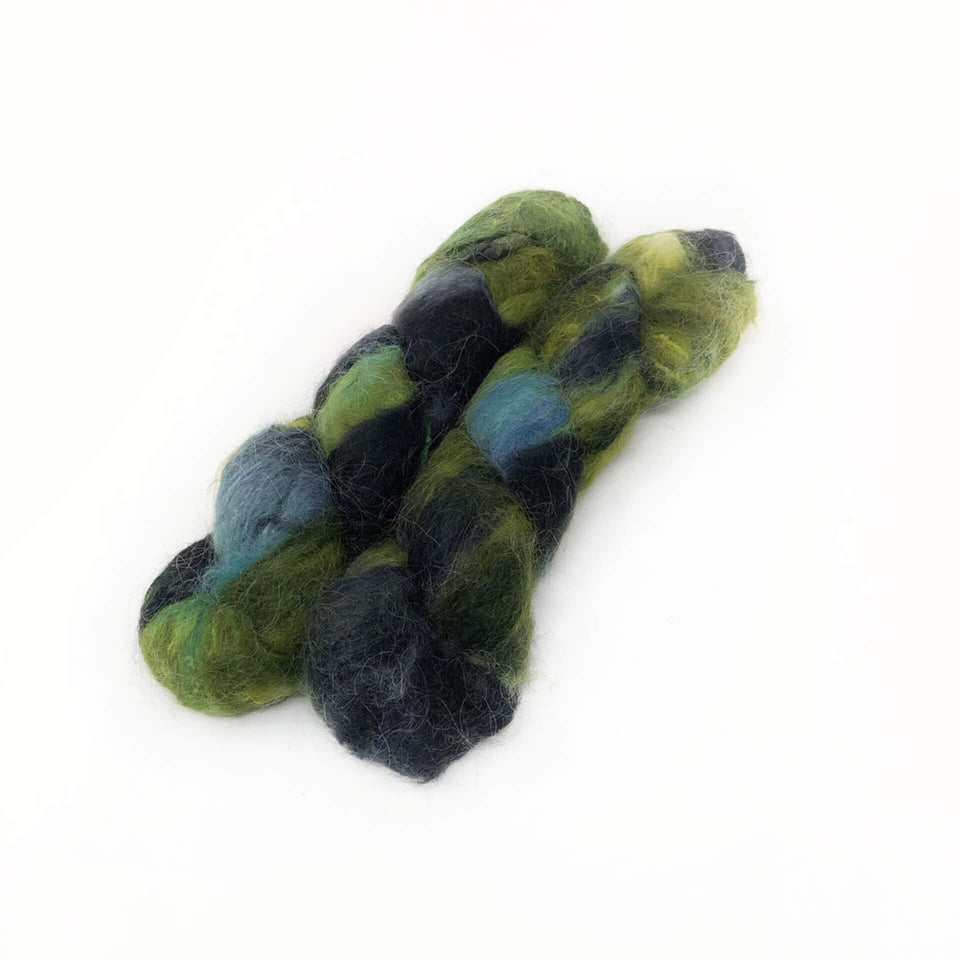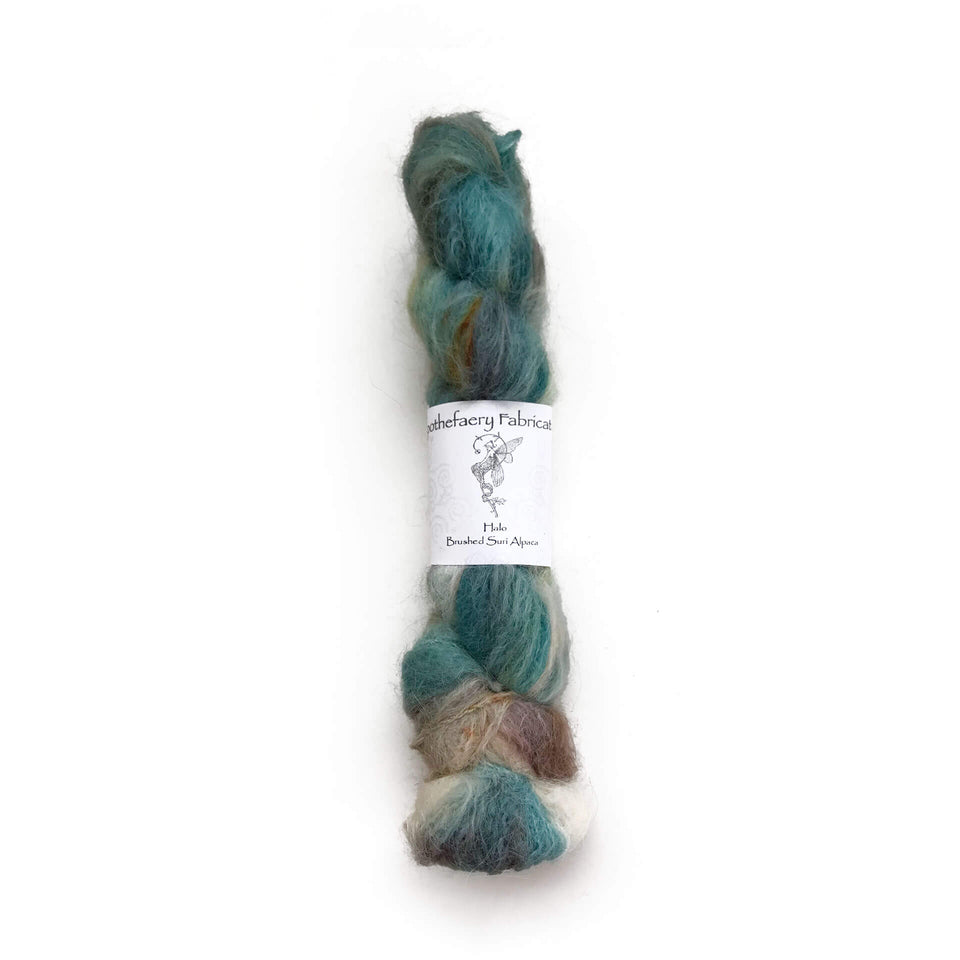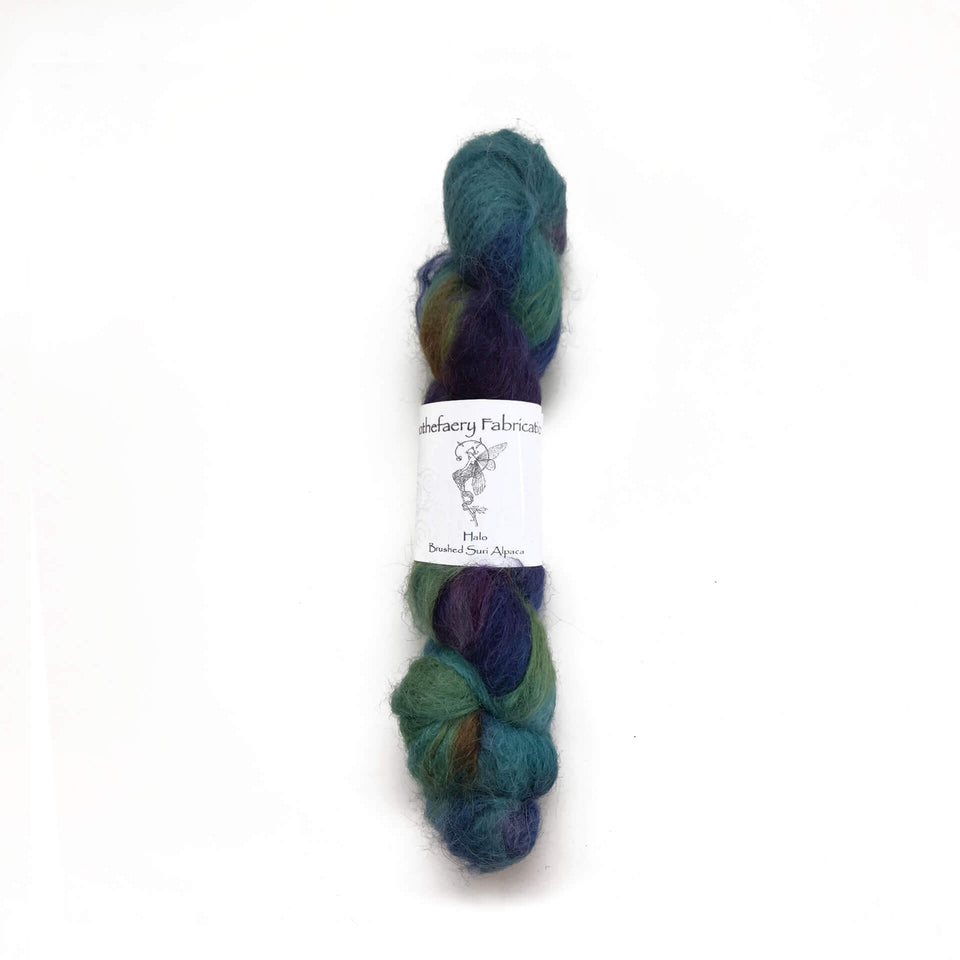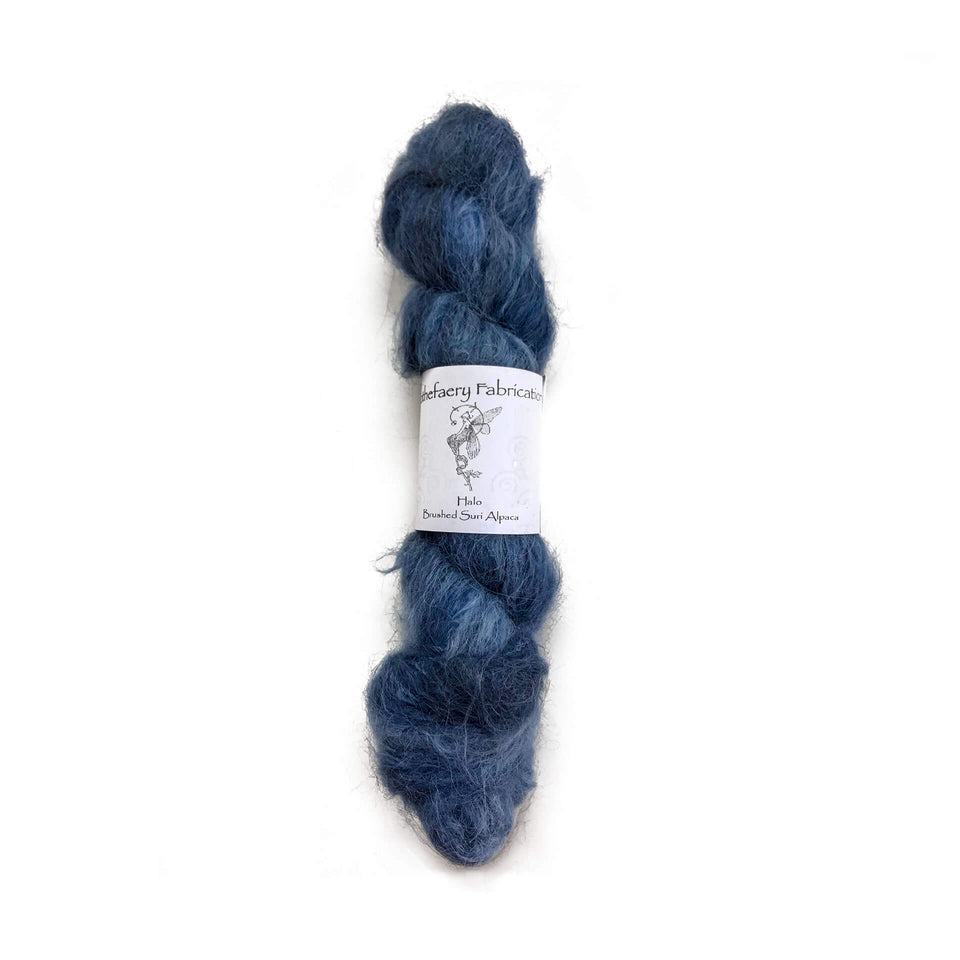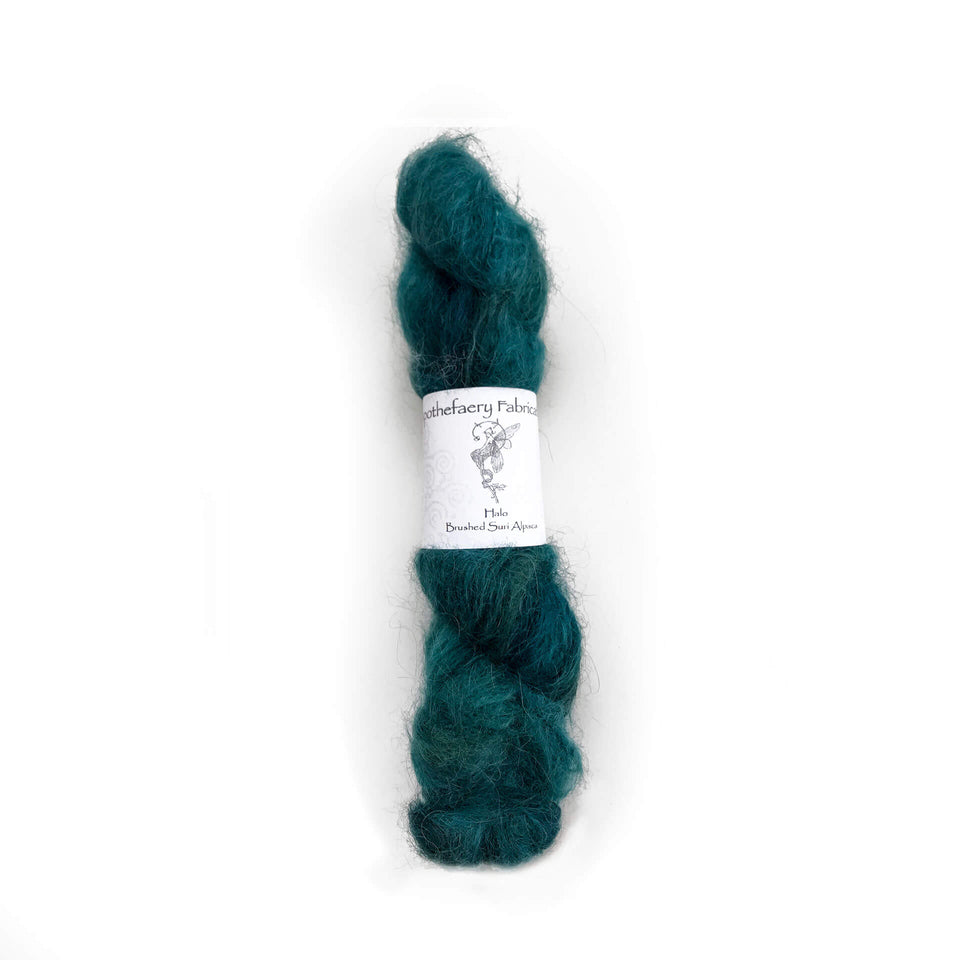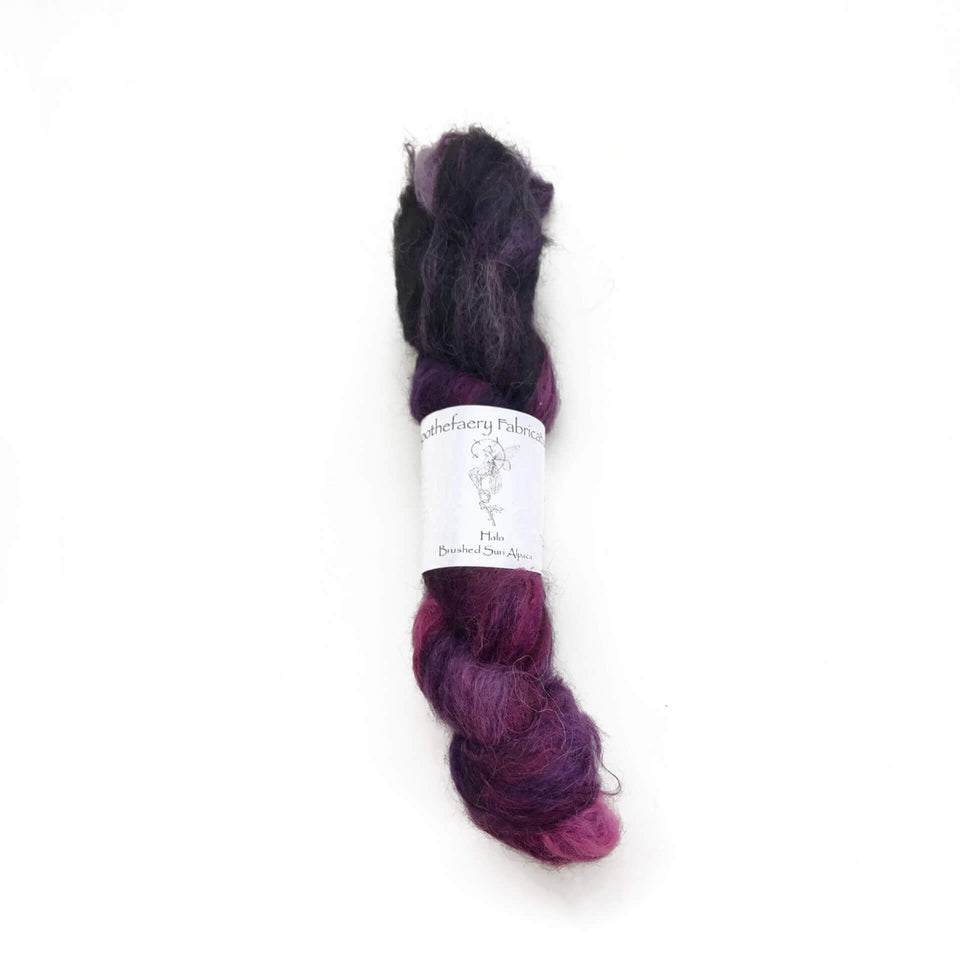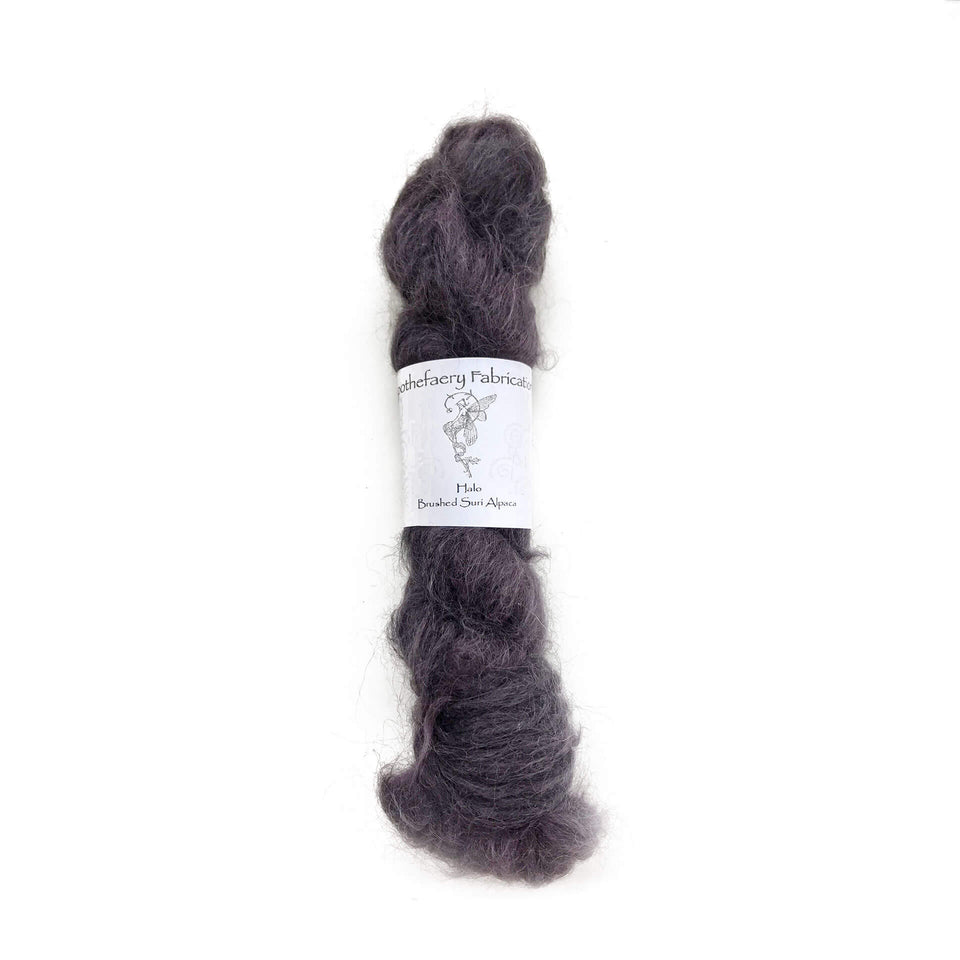 Halo - Brushed Suri Alpaca
by Apothefaery
This is a hand-dyed, carefully selected yarn. The new floofy yarn "Halo" Brushed Suri, has a luscious body and silky feel.  It knits up well on a wide variety of needles! Halo expands nicely when treated like a DK weight, while smaller needles yield a silky soft and dense fabric, more suited to harder wear.
Halo is everything you could desire in a cozy winter yarn, so please enjoy this newest offering
The "Soft Cowl" by K Knits on Ravelry is a free pattern that takes a single skein, and is perfect for quick gifts and Holiday knitting. It will come up in search if you use the term "Brushed suri cowl".
Details
Important Info

Care Instructions

WHY WE LOVE IT — Unique colorway, hand-painted with eco-friendly acid dyes, knits up beautifully on a variety of needle sizes, silky feel.

CONTENT — 75% Suri Alpaca 21% Wool 4% Nylon
THICKNESS — DK
LENGTH — 140 yards | 128 meters
WEIGHT — 0.11 lb | 50 g
Apothefaery yarn is dyed in small batches. If using more than one skein per color way, its highly recommended that you alternate skeins every 3-5 rows. 
This is a hand wash base. We recommend always washing your knits in cool water with a high quality wool wash. 
We take great care in rinsing skeins thoroughly. Hot water temperatures can break the bonds of dye and cause bleeding and, of course, felting! Squeeze out excess water while supporting the weight of the fabric, block to desired shape and lay flat to dry.