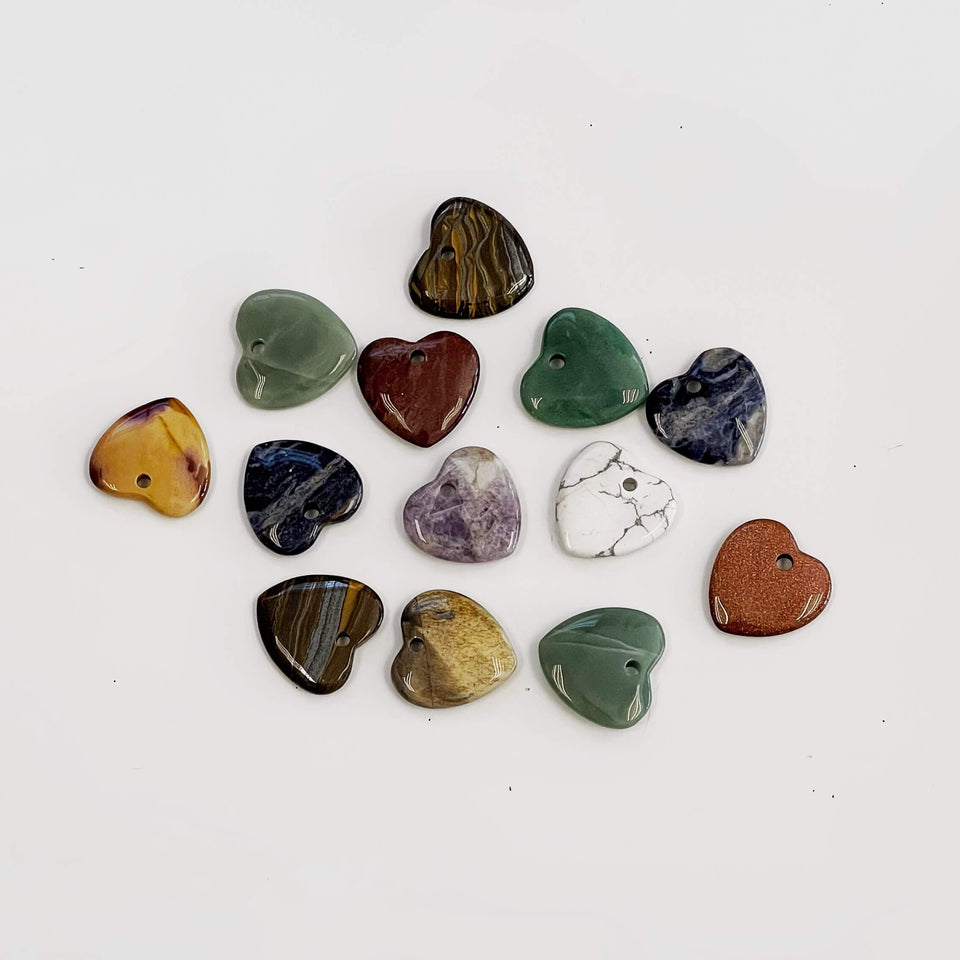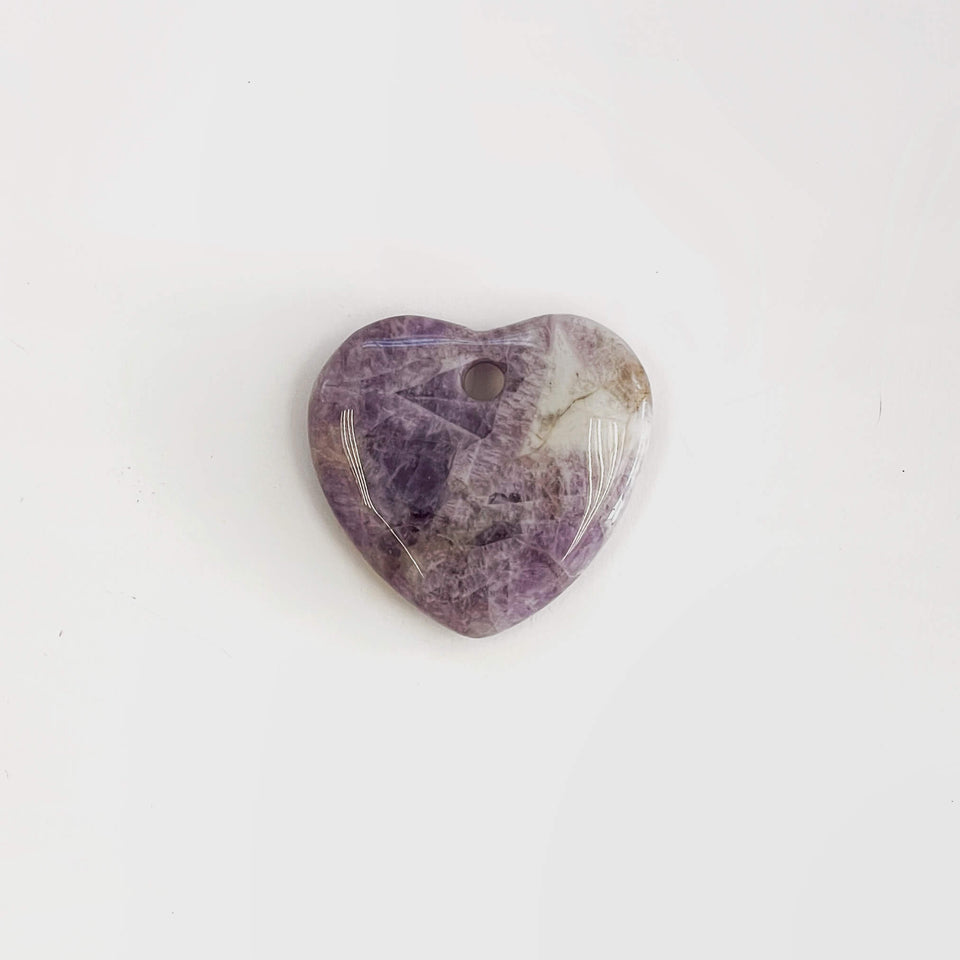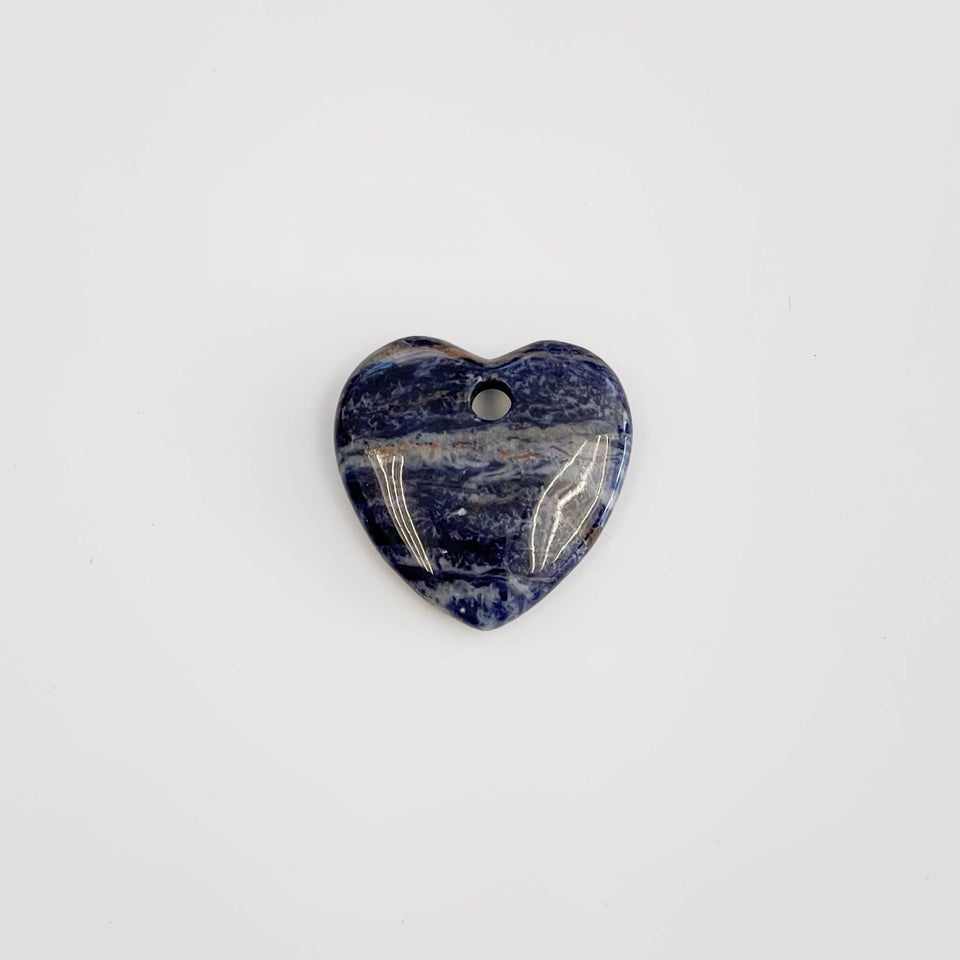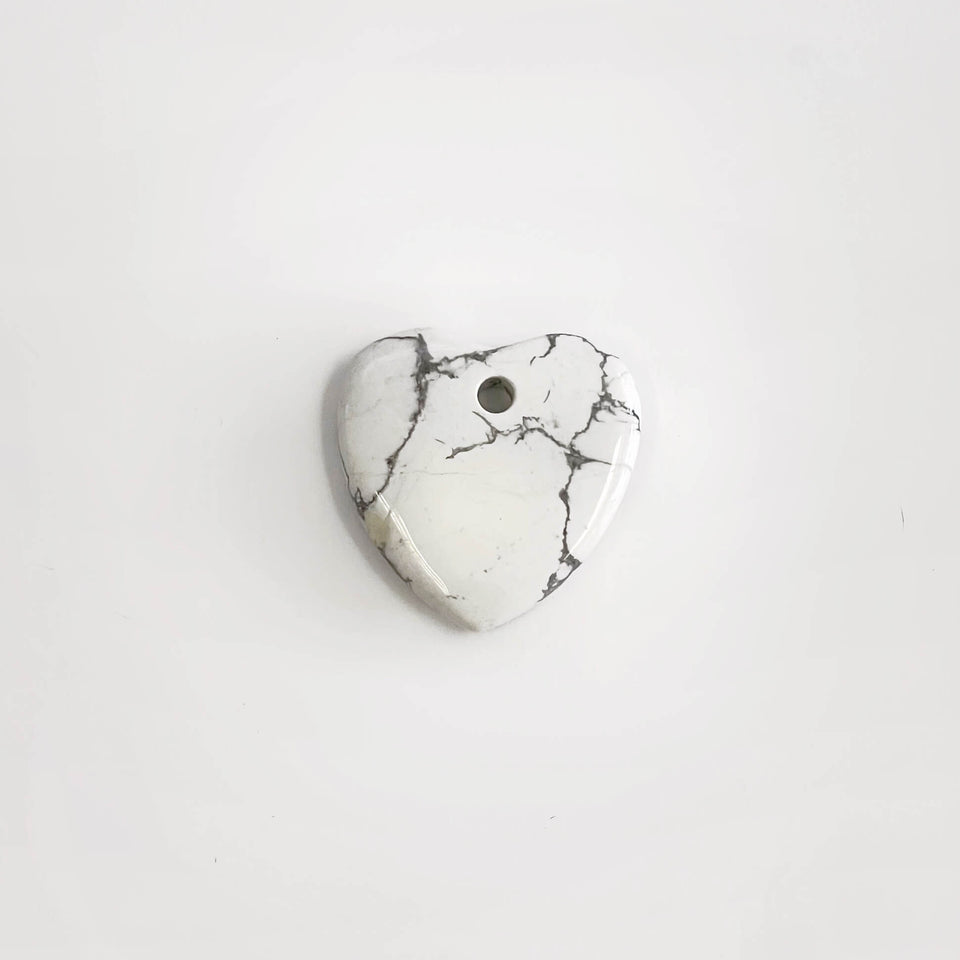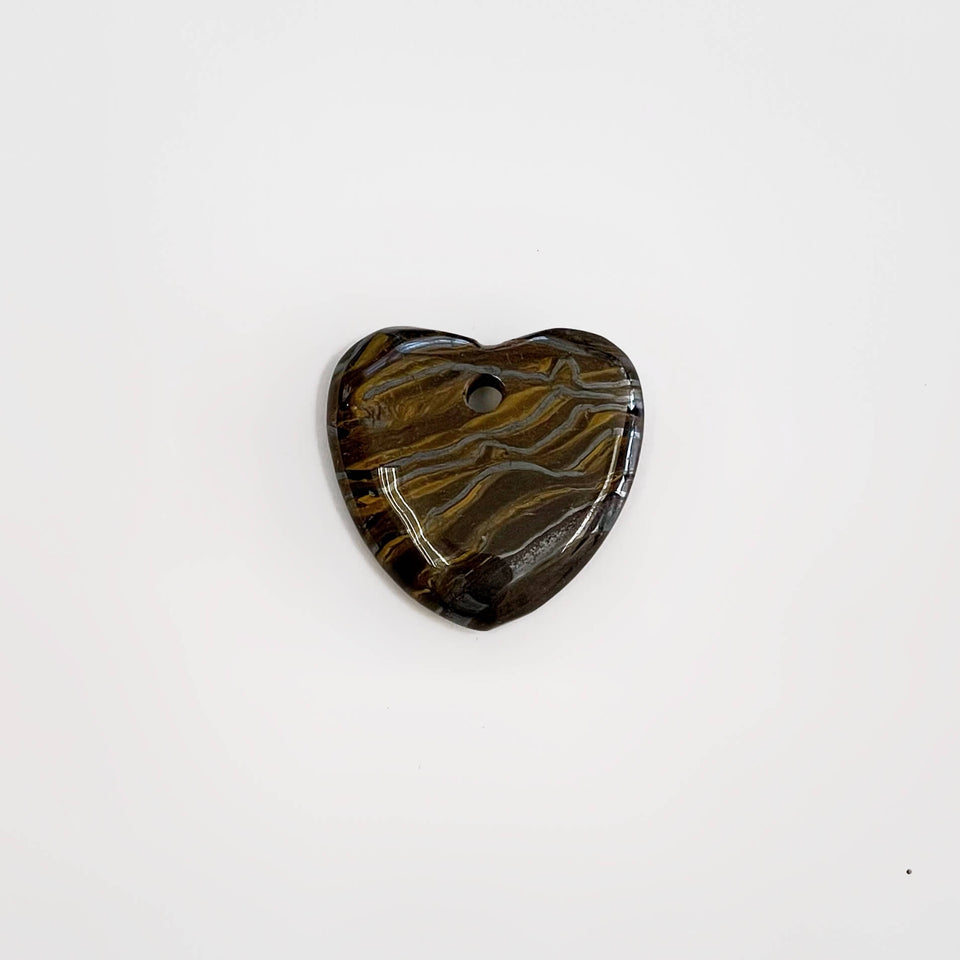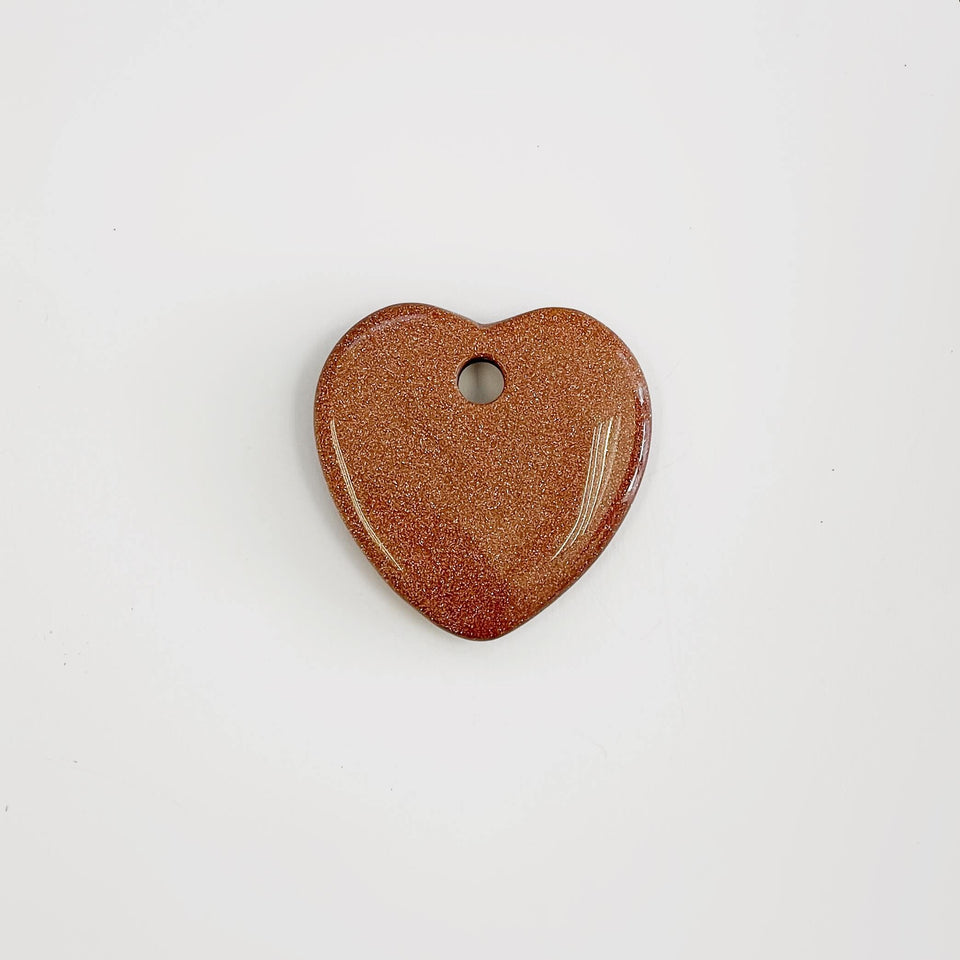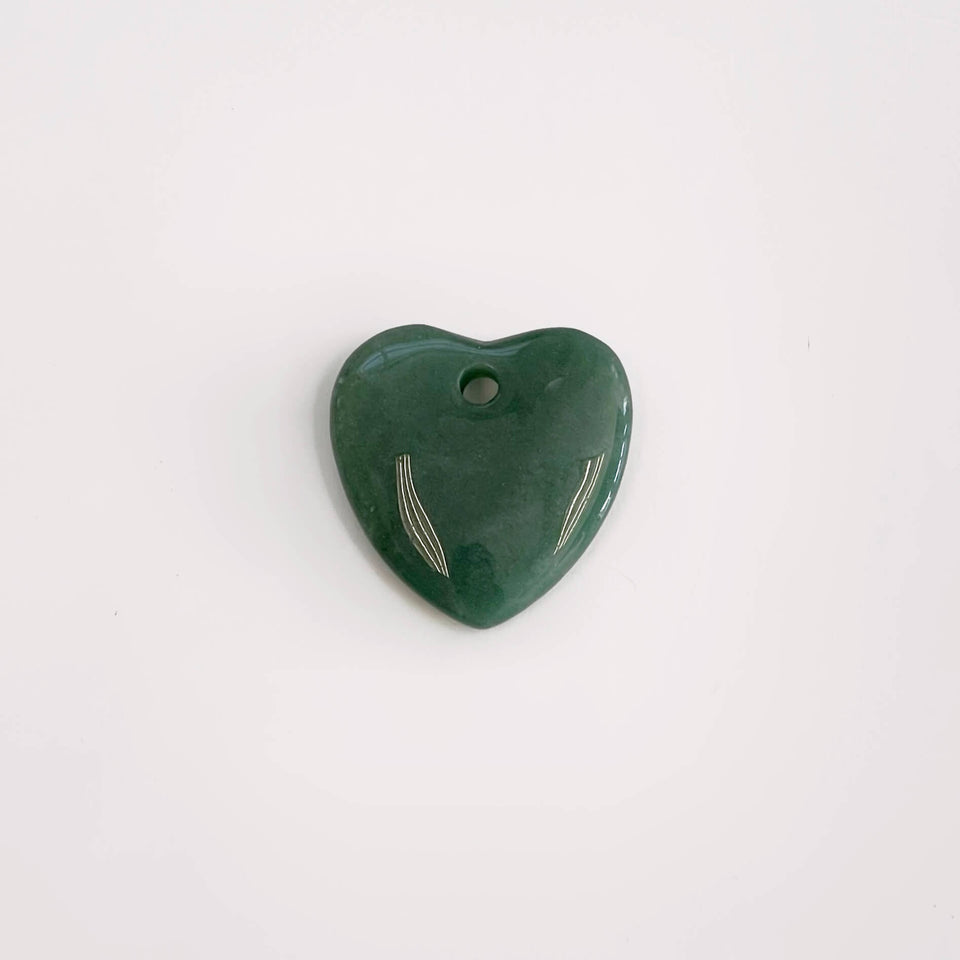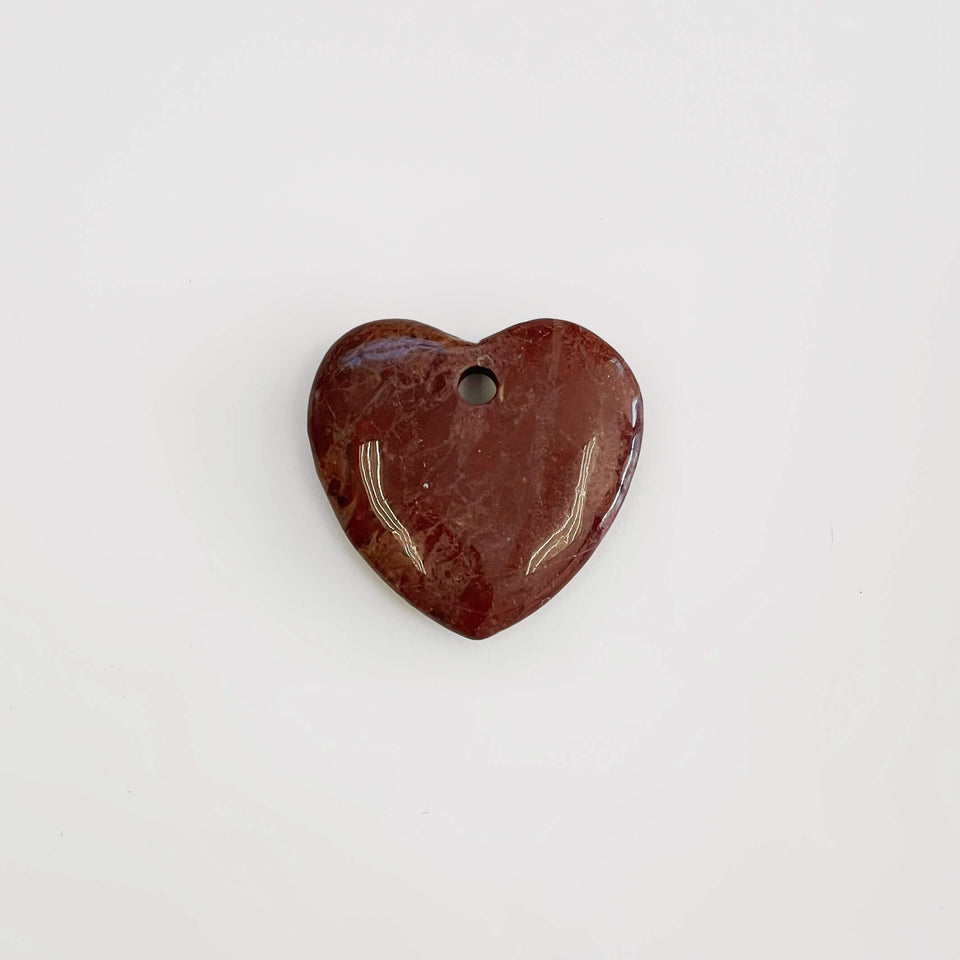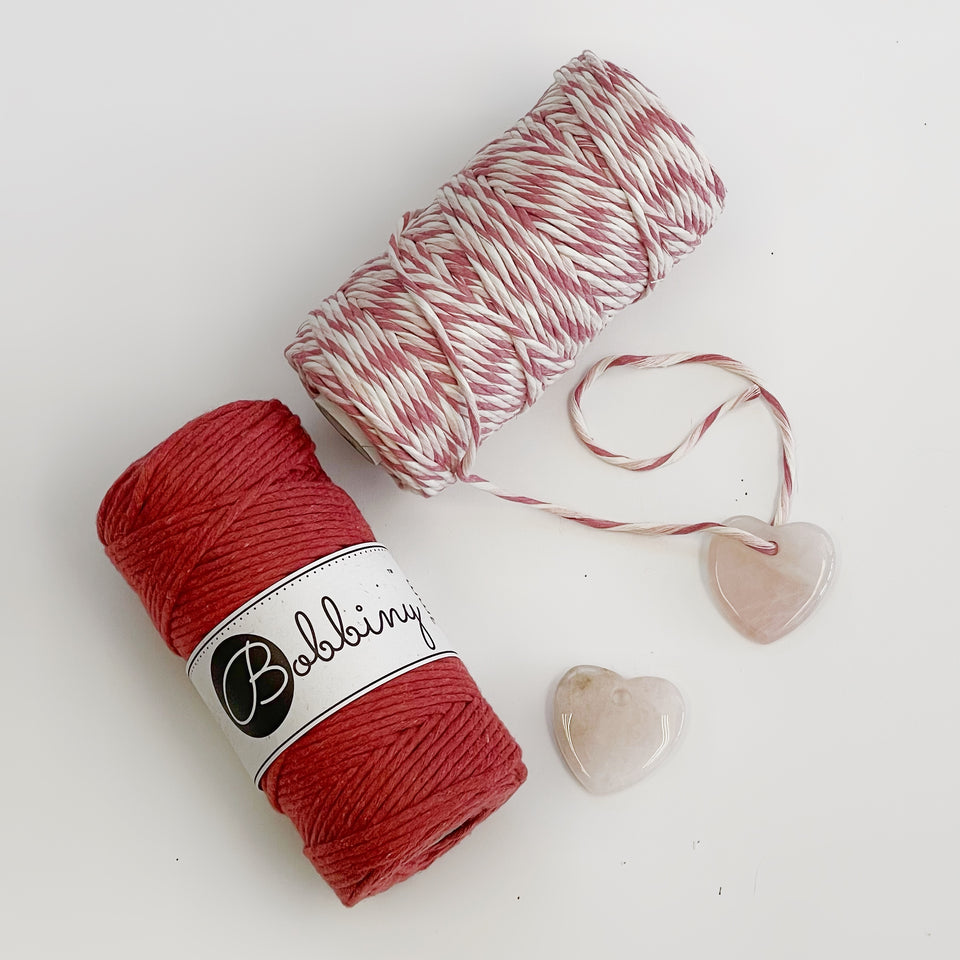 Heart Shaped Energy Stone with Hole
by Max and Herb
Create the most energetic accessories with this Heart Shaped Energy Stones.  With its perfect hole, these are a great addition to necklaces, wall hangings, keychains, and much more! Hand crafted from gorgeous natural stone, the make the perfect gift too.
Create simple Crystal Macrame Pieces in seconds, no need to learn how to wrap them! Pick the stone that speaks the most to you and create the energy you want to be: 
Amethyst —  a super calming stone to help overcome anxiety and stress
Sodalite — the stone for communication, confidence, and encourages self-expression and self-worth. 

Howlite — known for helping you be able to slow down and have a sense of patience
Tiger's Eye — has the power to focus the mind, promoting mental clarity, assisting us to resolve problems objectively and unclouded by emotions
Red Goldstone — This stone of ambition, energy, and positivity will help you overcome any fear or obstacle by increasing your drive and confidence.
Jade — symbol of serenity and purity. It signifies wisdom gathered in tranquility.
Rose Quartz — The crystal of unconditional love. It boosts feelings of self-love and fosters loving relationships with others. Represents compassion and kindness. 

Red Jasper — Known as the stone of endurance, it Helps with balance, stamina, courage and strength.
 DETAILS

IMPORTANT INFO

WHY WE LOVE IT  —  Healing and energizing properties,  natural, eco-friendly, elastic thread - flexible sizing.
SIZE—  2" | 5 cm approx.
Please expect slight variations from item to item as this is a natural product. Items shown are for illustration as these are natural please expect some variance from item to item. Item supplied will be very similar but not identical.
IMPORTANT INFO — The statements on this site have not been approved by the Food and Drug Administration. Any information that may be found anywhere on this site is not presented as a substitute, nor intended to be a substitute for medical advice, treatment or diagnosis. We feel that crystals can complement other therapies and support energetic well being. There alleged properties are gathered from writings, books, folklore and many other sources. They are dependent upon the attitude and beliefs of the individual. Crystals should not be used as a replacement for medical treatment.