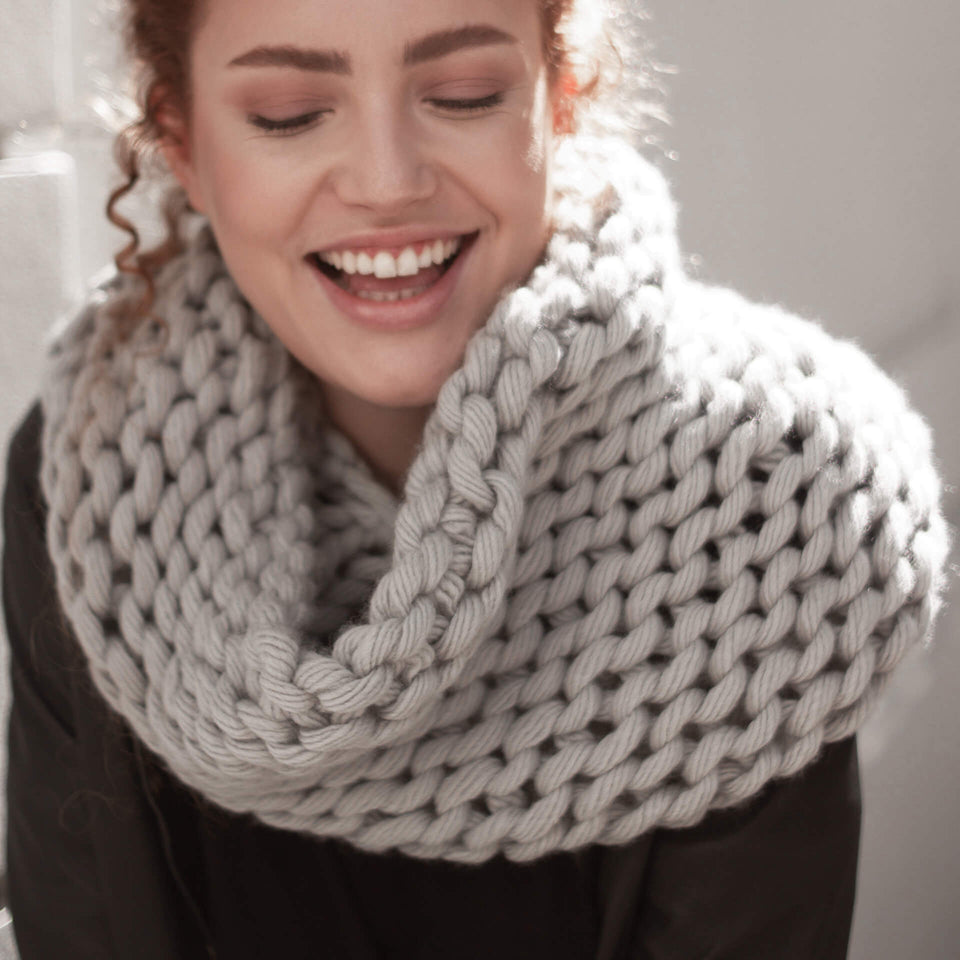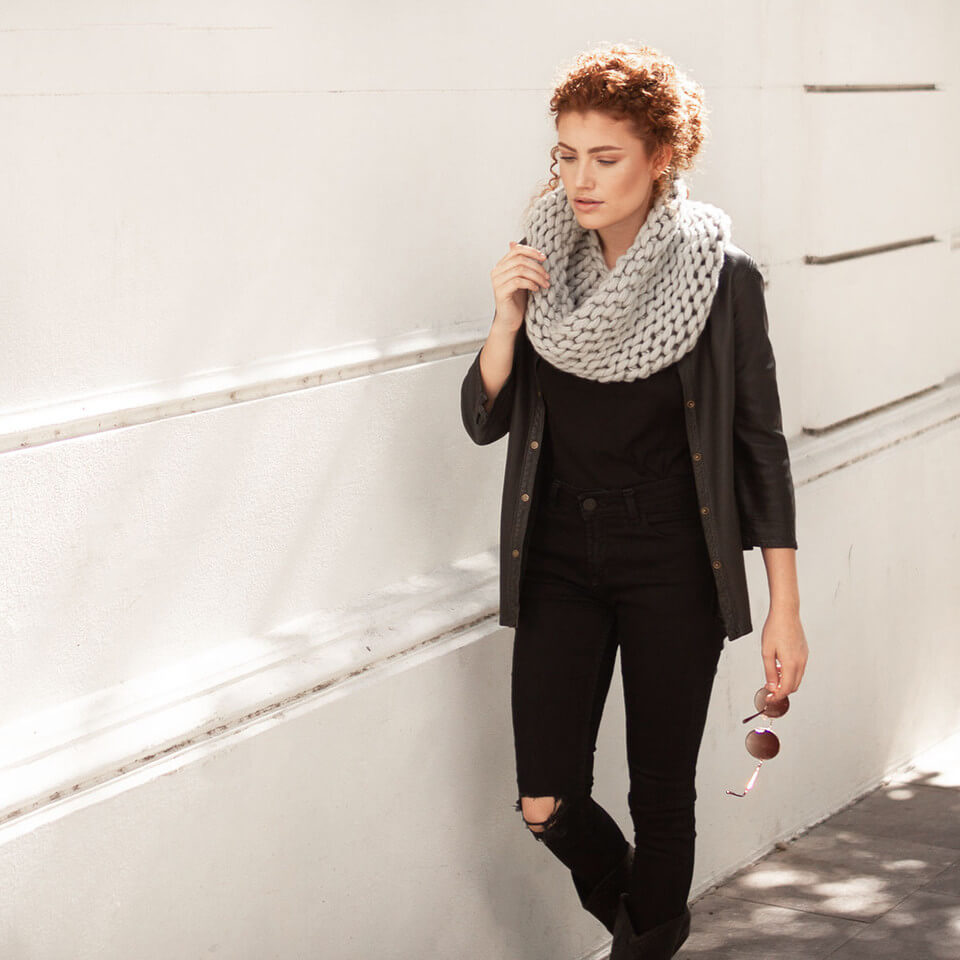 Juana Cowl Knitting Pattern
01-04MH-ECEJuanaCowl
by Max and Herb
Our thickest version of 100% Patagonia Merino Wool creates this soft and chunky cowl that it's obsessive! Knitted flat but easily convertible to a round pattern, this modern pattern makes the perfect seasonal gift for the holidays!
Imagine yourself in the magnificent grassland of Patagonia, and pick a color of our El Calafate Extra yarn drawn from a palette taken from its natural rocks, deserts, and earth. Whether you yearn for a modern or more traditional design, this pattern is perfect for you!
This listing is for the pattern only. After checkout, you will receive a digital copy of the pattern by email. 

Details
Care Instructions
Important Info
Hand wash in lukewarm water (30°), using a mild and gentle detergent. Allow to soak for a period of 10 minutes before rising. Carefully reshape and dry flat by placing on a towel.
We try our best to be very precise about our dyeing process. However, there are a number of external factors that might affect it, resulting in slightly color differences between batches. We recommend to add one or two skeins to your order to avoid color variations in the final piece.
Please note that we try our best to display our colors as accurately as possible, but due to monitor differences, actual colors may vary slightly from what appears online. Feel free to contact us if you have any questions 
These skeins are made by careful and real hands. We love that they don't look perfect, and each one is special. We hope you enjoy our passion for fair + ethical trade.