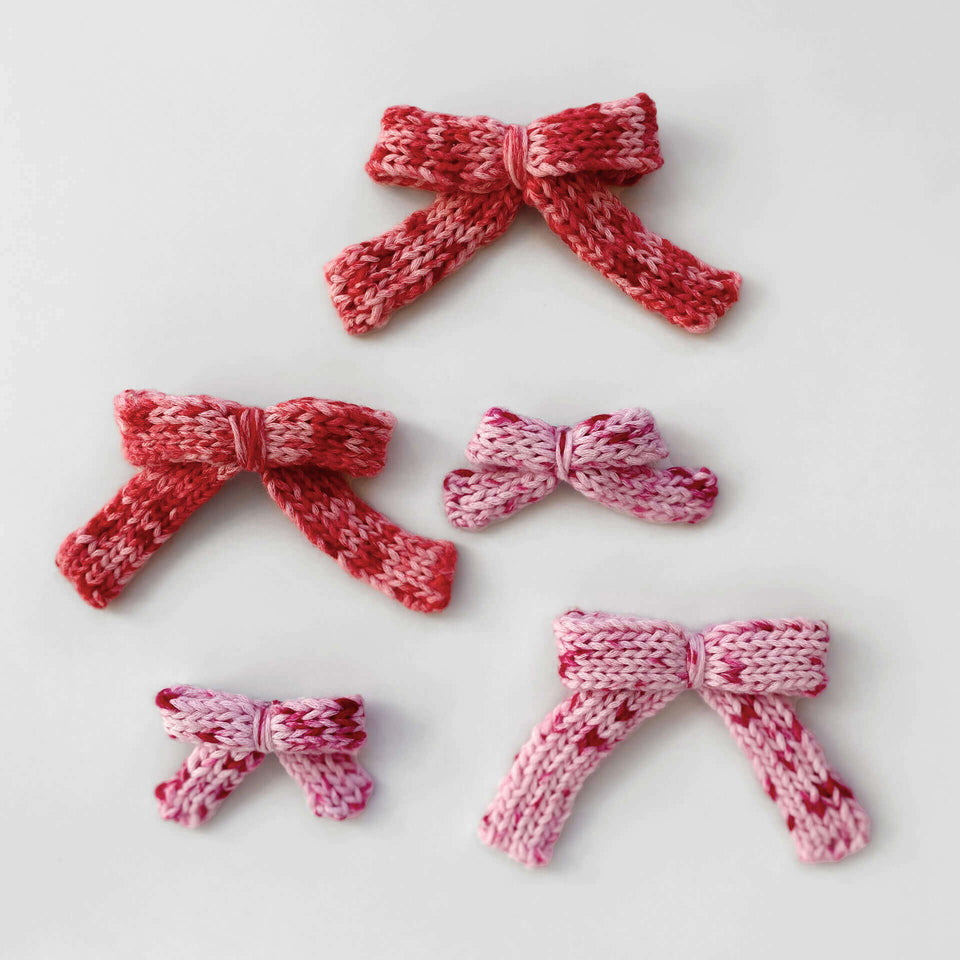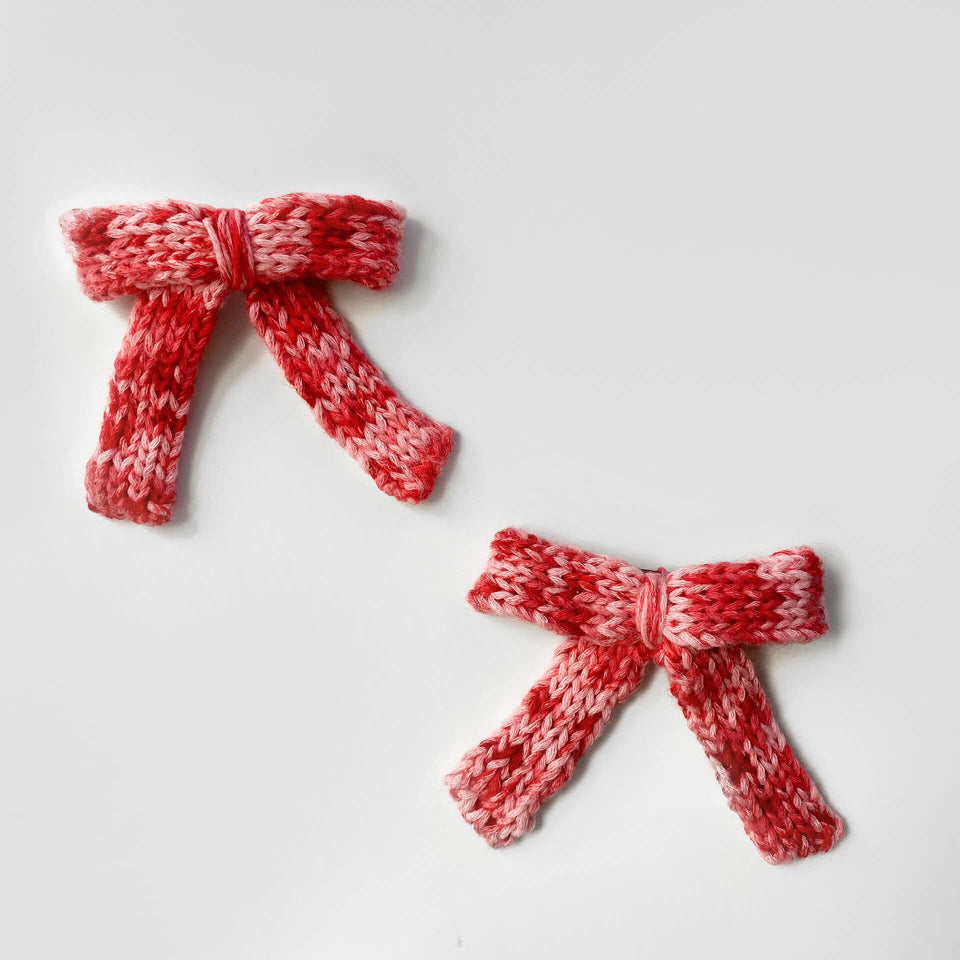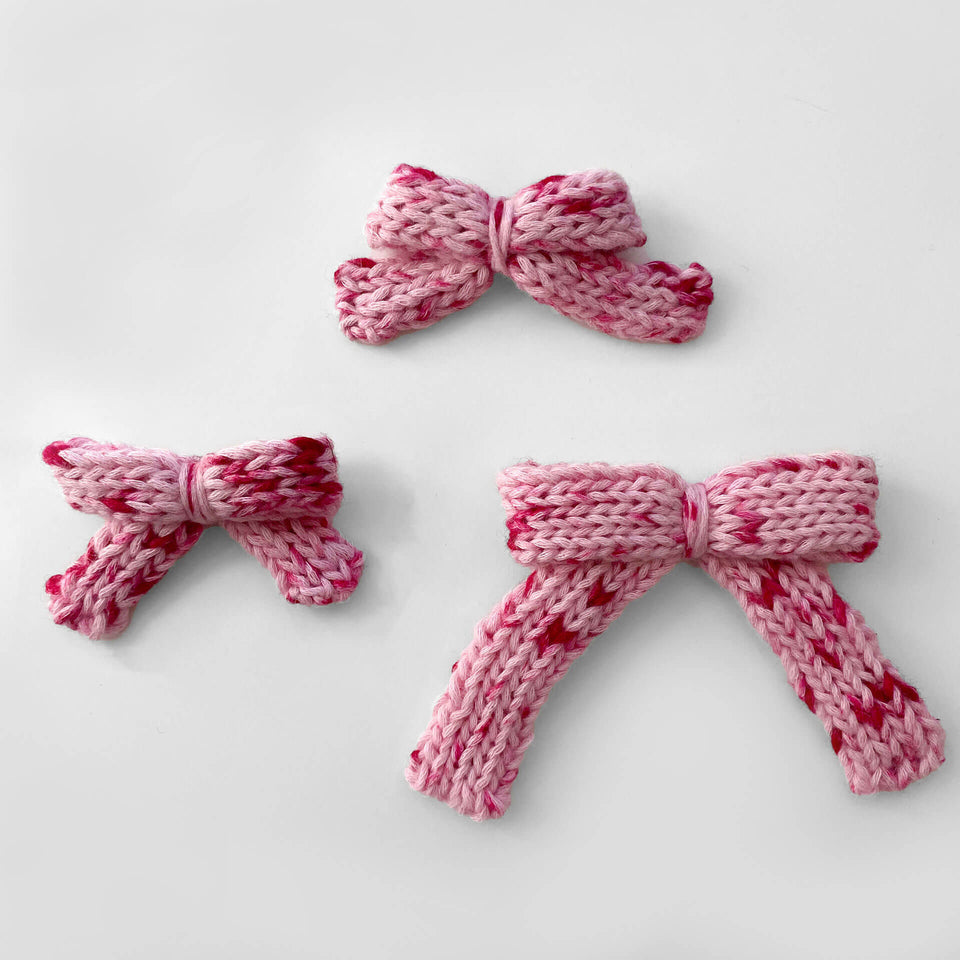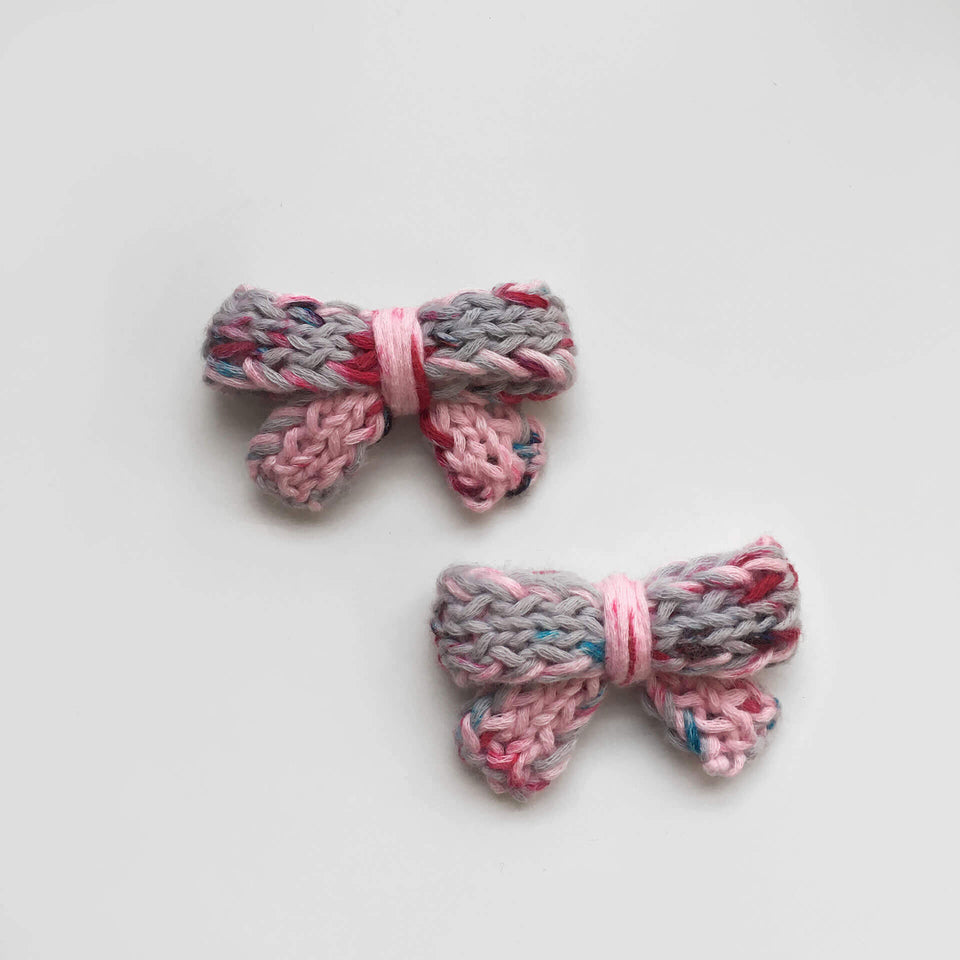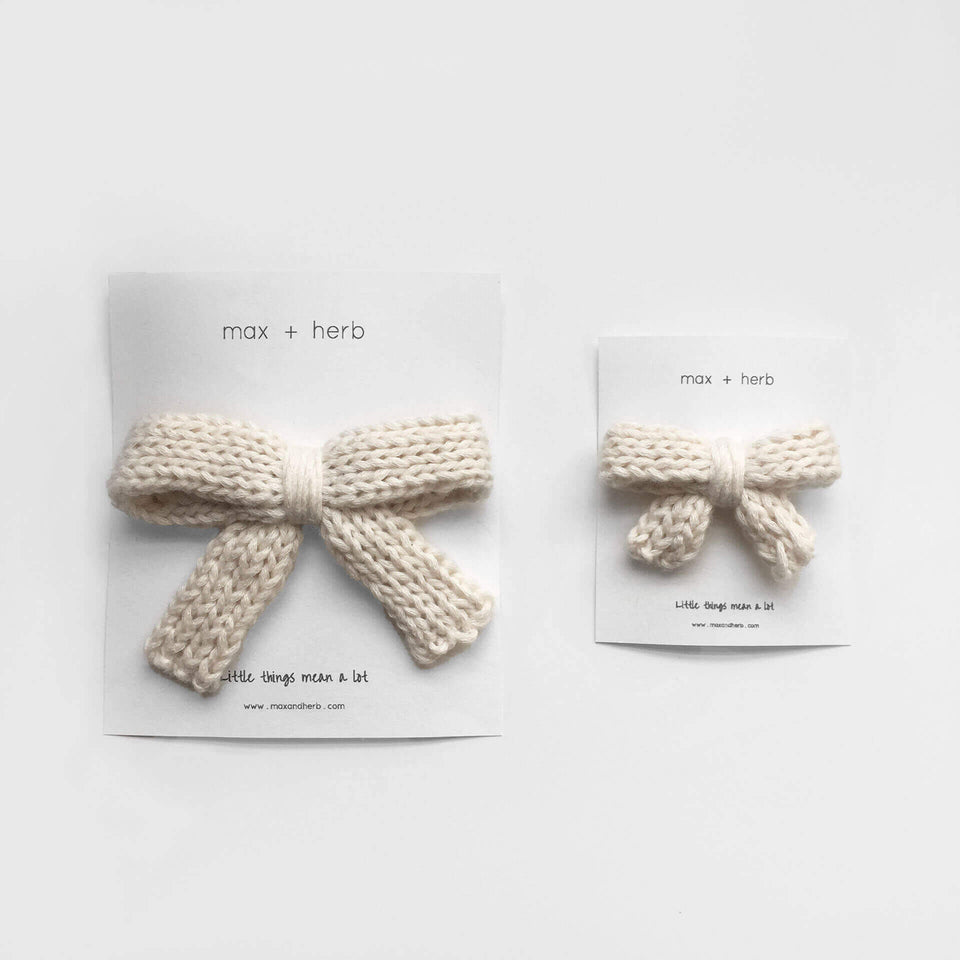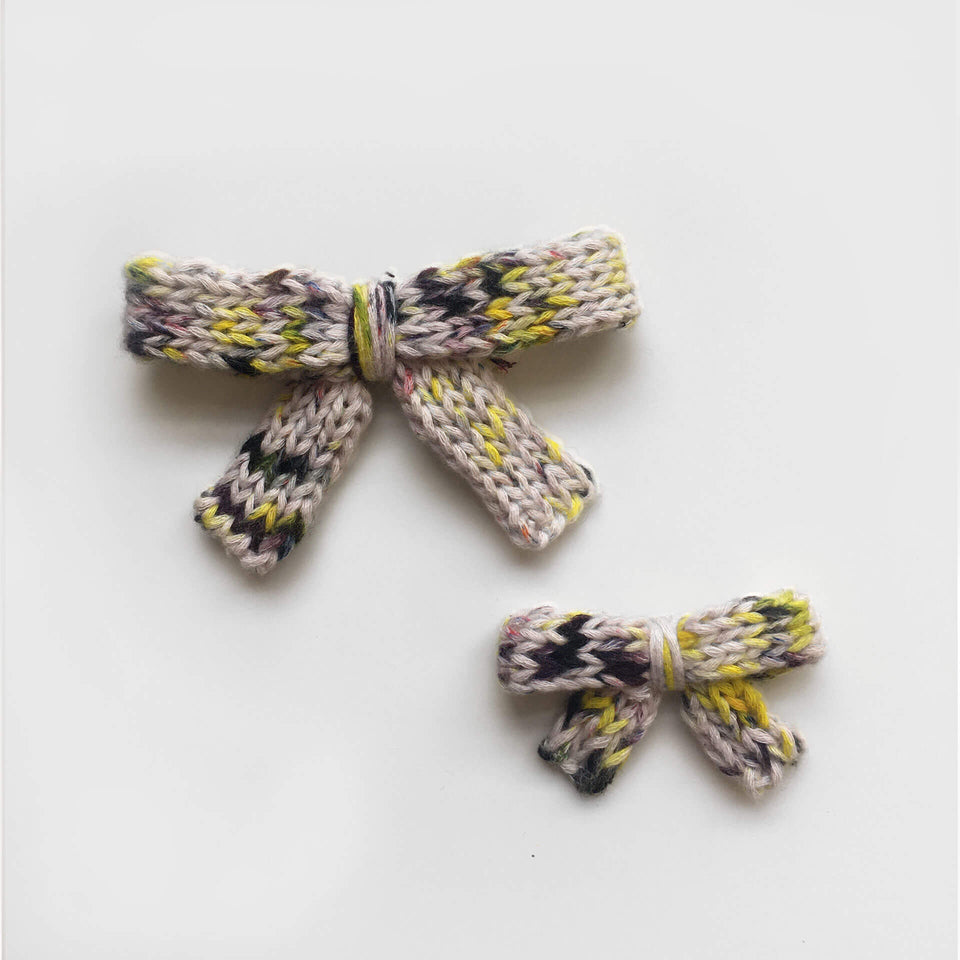 Knit Hair Bow Clip
02-05-TPC-HairBowMidiWatermelon-Left
by Max and Herb
These pretty knit bows are the unique accessories you were looking for! Lovingly made by hand with great attention to detail, they are the perfect compliment for all sweet babies and girls, and a precious baby shower or birthday gift. 
Double thick for extra volume, they soon will become your perfect fashion accessory for darling dresses or tank tops too. Just attach them to the strap and voilá!
Details
Care Instructions
Important Info
WHY WE LOVE IT — Modern, soft, casual and elegant at the same time (is that even possible?), handmade, unique
SIZE — Small or Medium
DIMENSIONS — Small Bow: 3.5" (9 cm) wide  |  3" (8cm) long
                              Medium Bow: 2"(5.5 cm) wide  |  1.6" (4cm) long
MATERIAL —  Puna Cotton (100% Pima Cotton)
Hand wash in lukewarm water (30°), using a mild and gentle detergent. Allow to soak for a period of 10 minutes before rising. Carefully reshape and dry flat by placing on a towel.
All bows are lovingly made by hand with great attention to detail. We aim for consistency with sizing, however some may vary slightly in size or shape due to the handmade nature of these items. Please note that we try our best to display our colors as accurately as possible, but due to monitor differences, actual colors may vary slightly from what appears online. Feel free to contact us if you have any questions