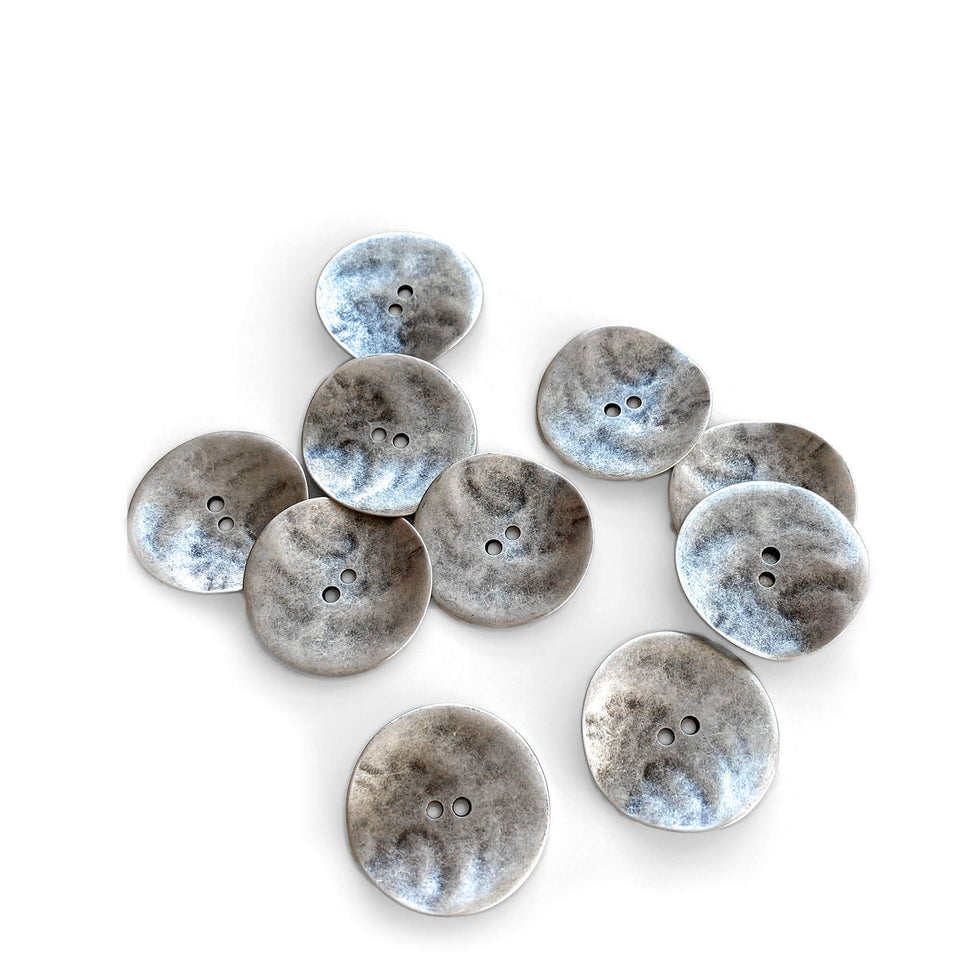 Large silvery zinc color metal button
I believe buttons make or break the overall appearance of your project! That's why you need these long-lasting and high-quality buttons to add a sophisticated and modern style to your handmade project. 
These large metal buttons are easy to apply and a great option to decorate your cardigans or blazers. They make a stylish addition that will surely catch the eye! Each button is sold separately. 
See the complete metal button collection here.
Details
About Textile Garden

Care Instructions

WHY WE LOVE IT — Stylish, durable, modern, and high-quality. 
COMPONENTS — 100% metal
SIZE —  38 mm   |  1 1/2"  in diameter   
Textile Garden is a woman-owned company based in Steyning, England. Maggie travels the world to source beautiful and high-quality buttons, trimmings, and pins. She visits the factory herself, meeting highly skillful artisans, willing to custom make, change colors, and other details for her. The result is a stunning collection of unique notions!
We recommend that these buttons are washed at 40 degrees. We recommend a short wash cycle using mild non bio detergent, and please make sure they are dried properly before storing your garment.