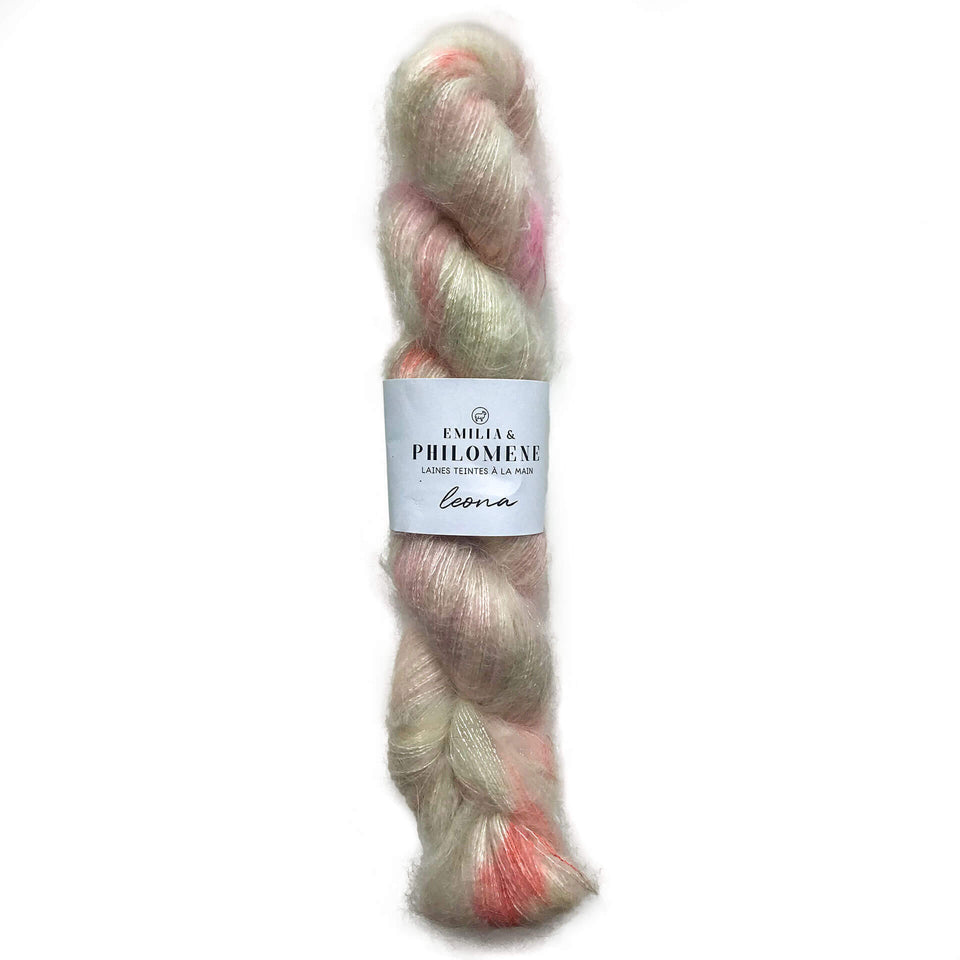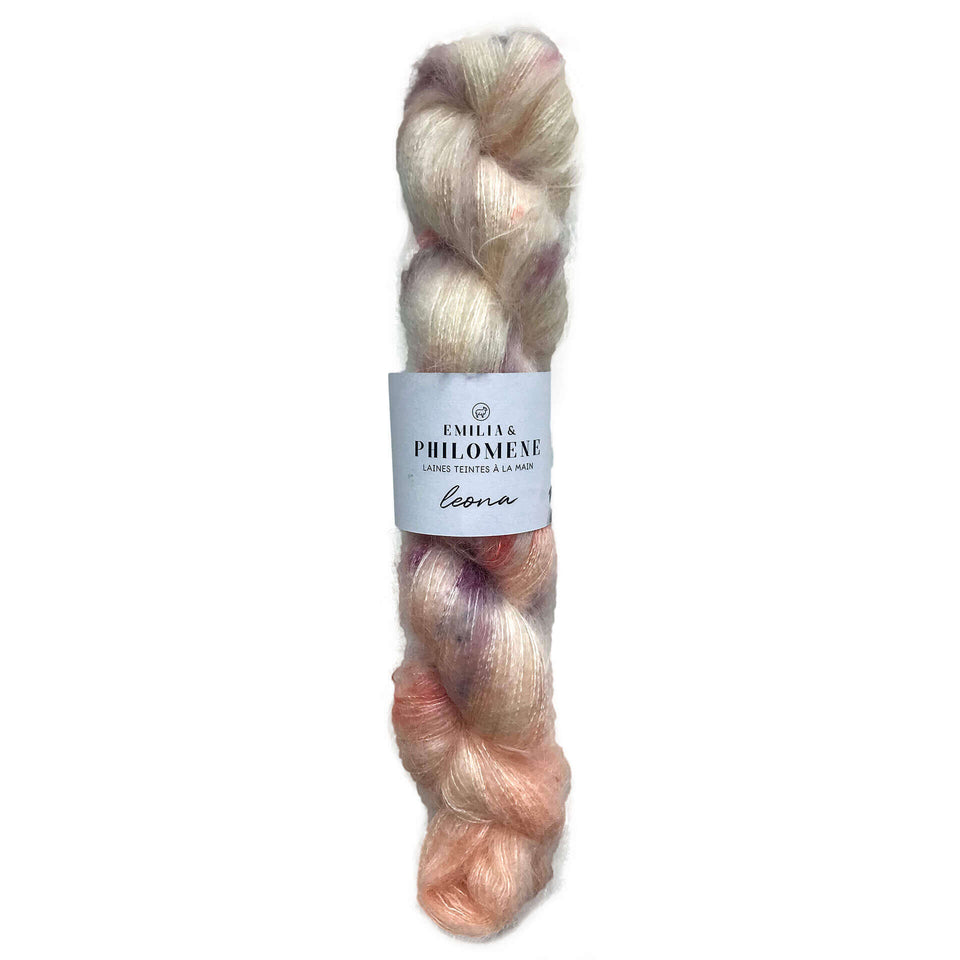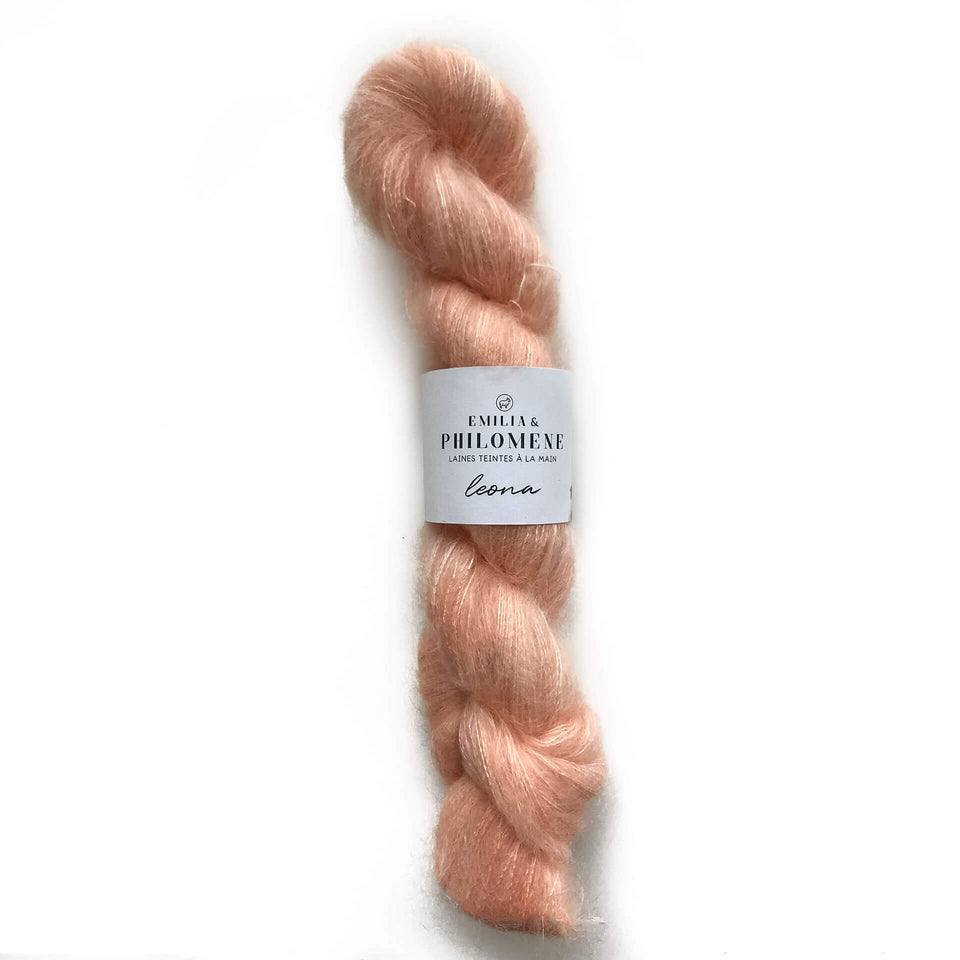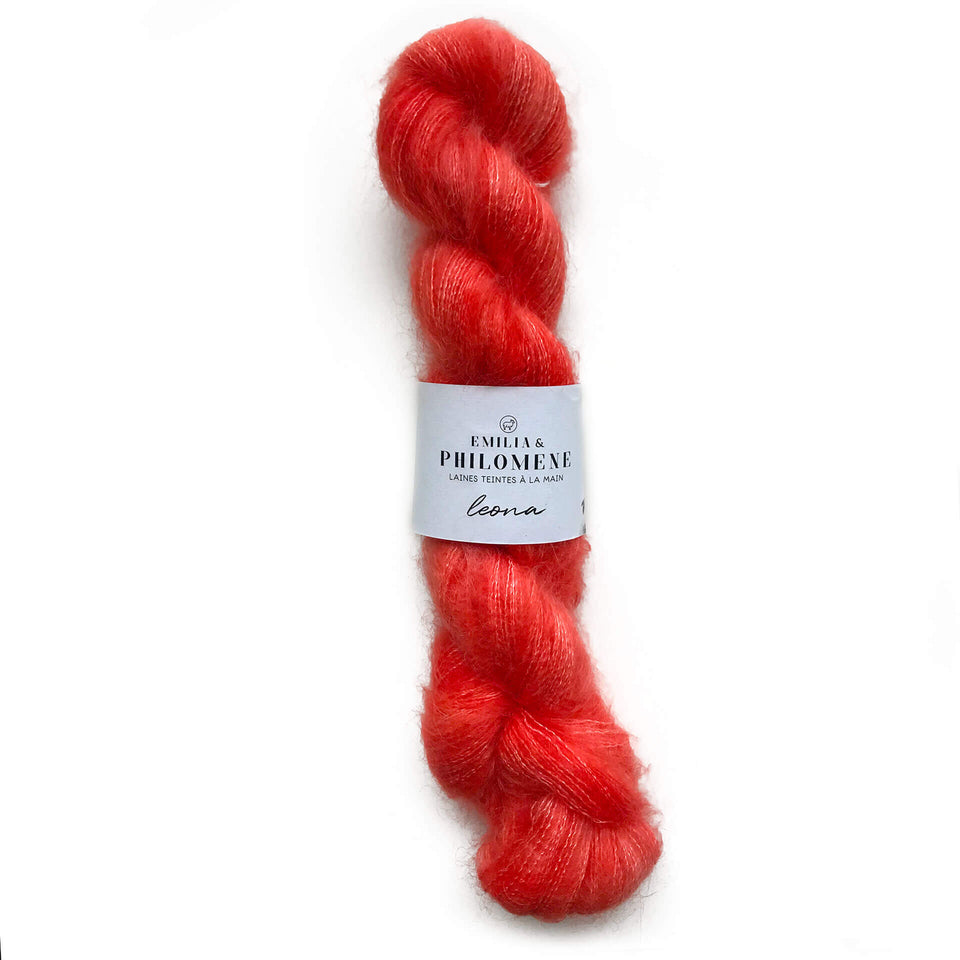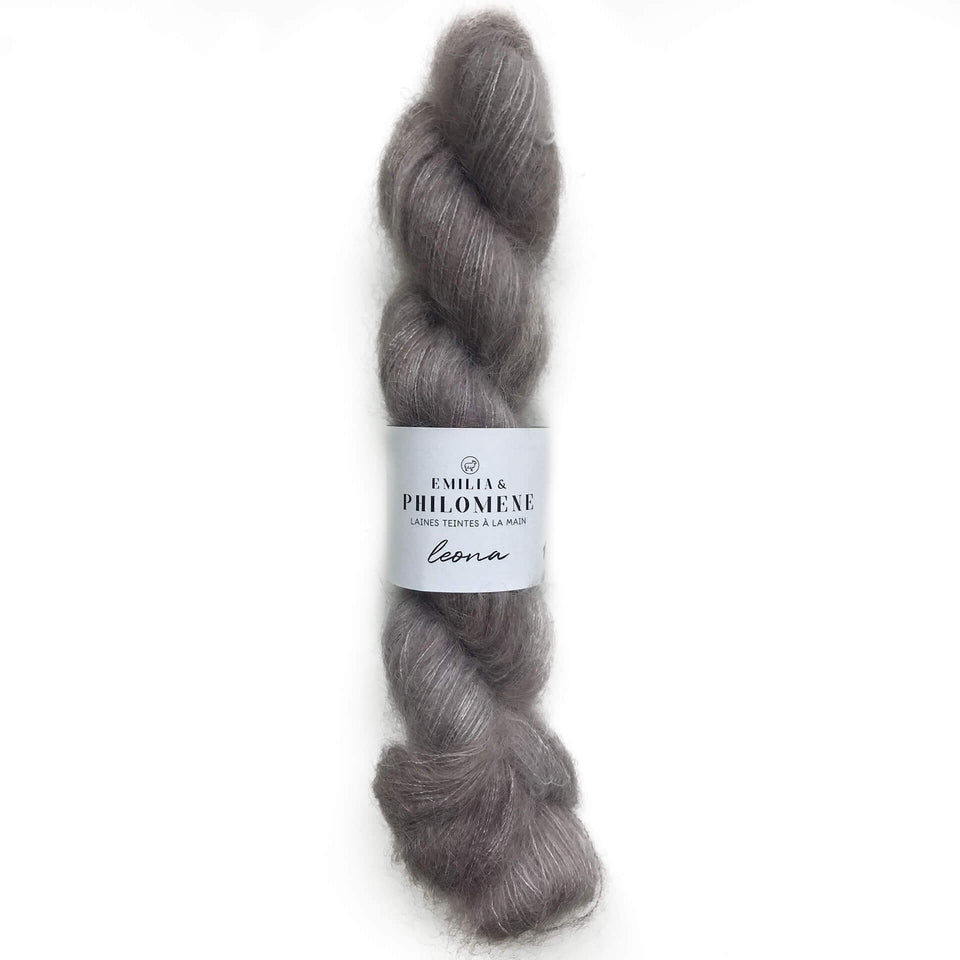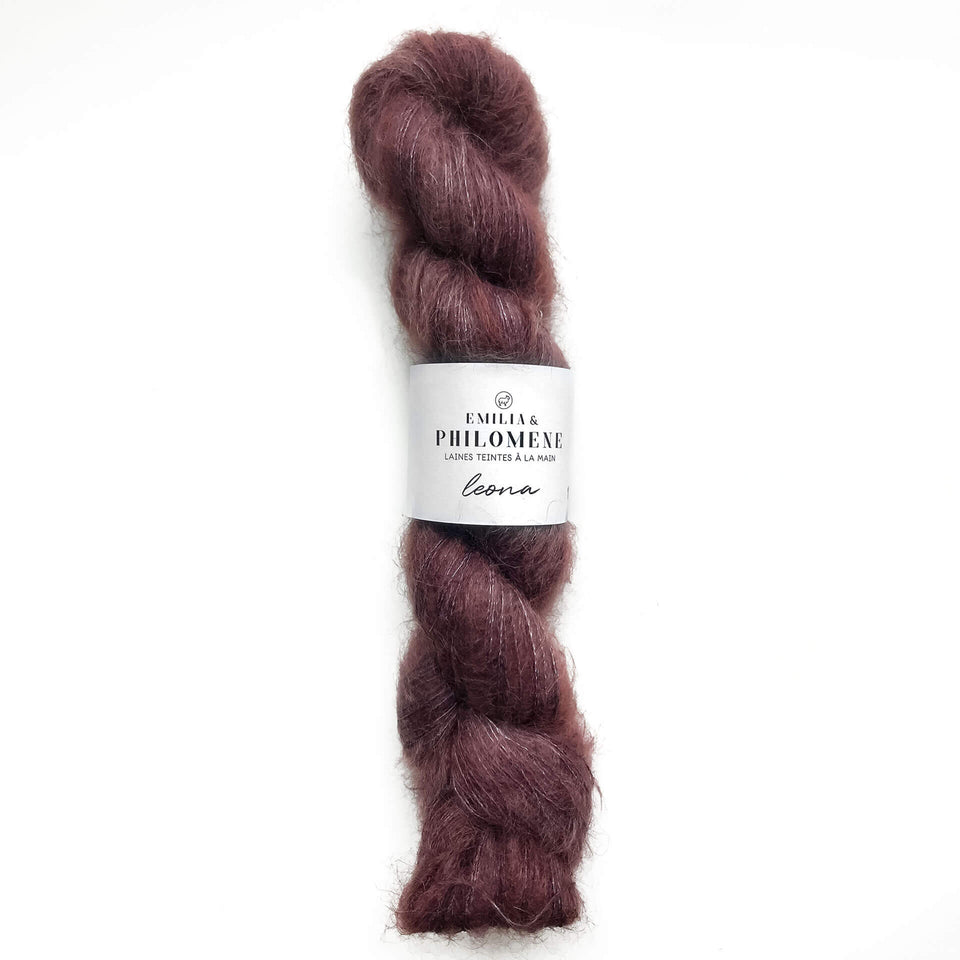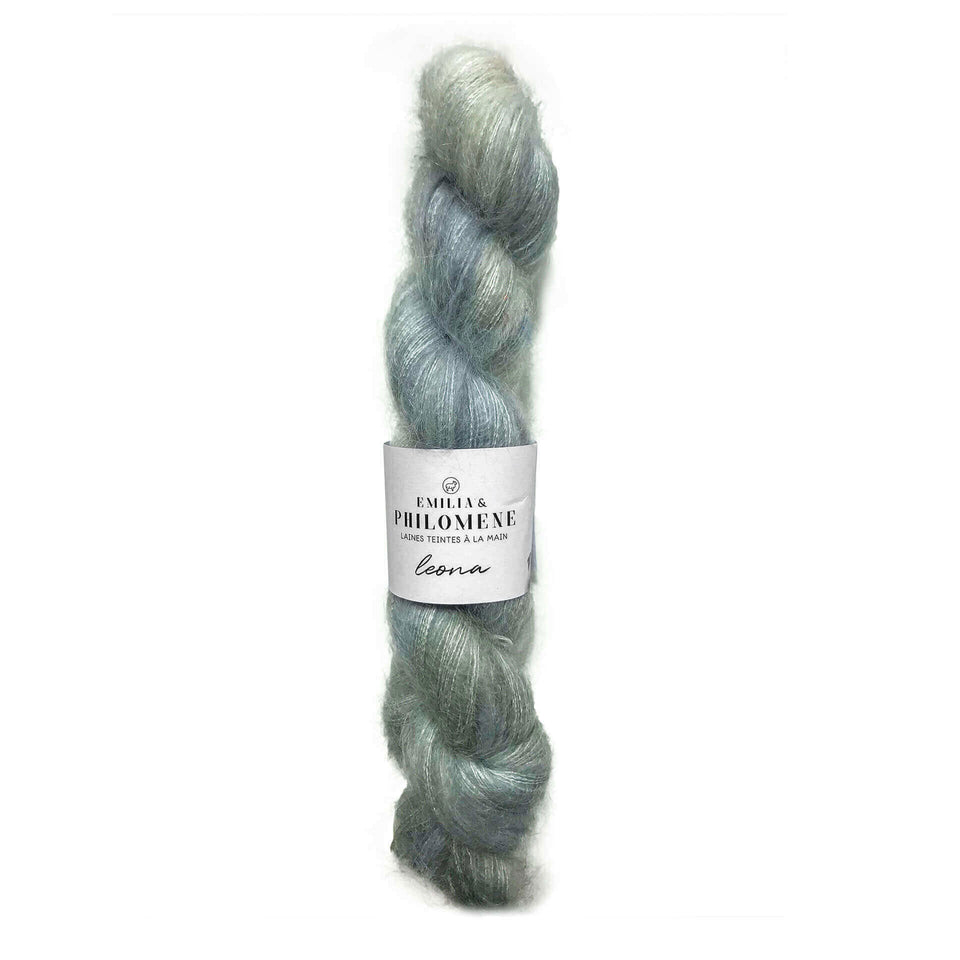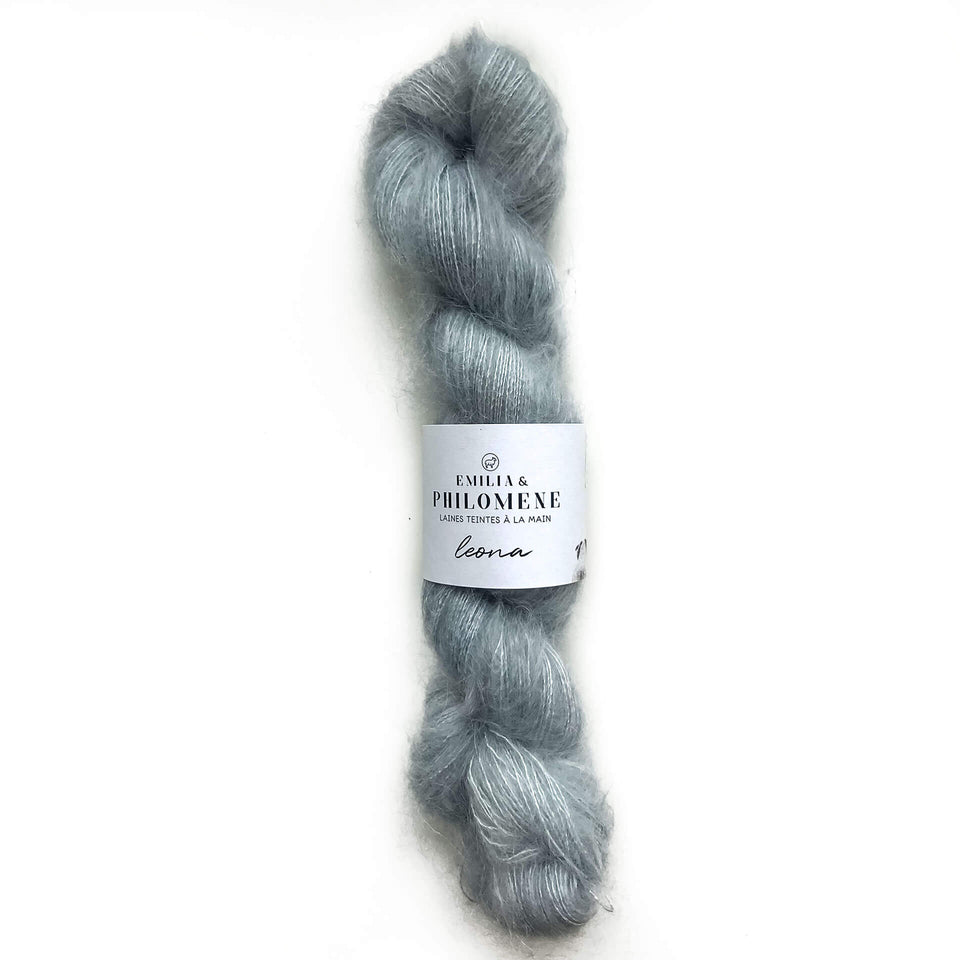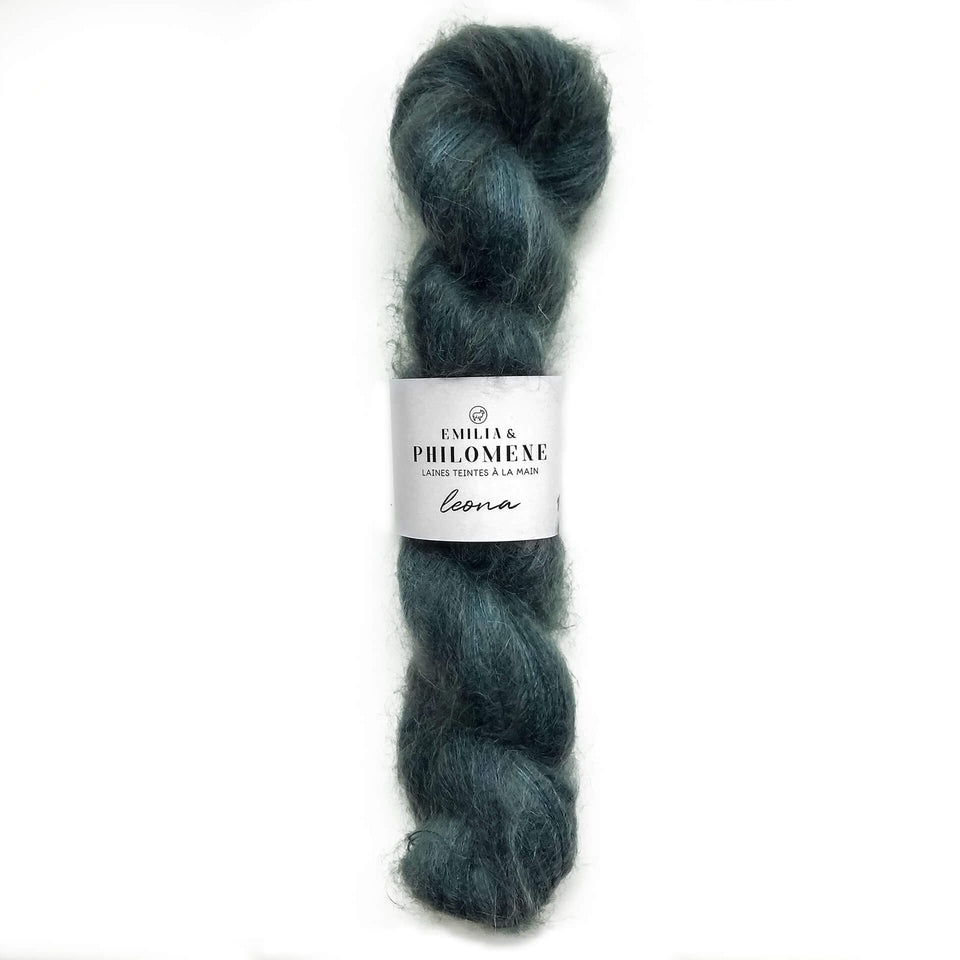 Leona
A luxurious blend hand dyed by Amélie in Canada. Leona is Amélie's mother's mother. Emilia's daughter. Her grandmother. Amélie tells she made the best sugar pie and had the sweetest arms in the world. At three o'clock, the whole quintuplex was forbidden to make noise; she was taking a nap.
The softest of murier and mohair silk blends, use alone or in combination with another fiber to give a halo of lightness to any project, you will feel like knitting a cloud.  

Details

About

Care Instructions

WHY WE LOVE IT — Unique colorway, hand-dyed, lightweight, soft as a cloud, ethereal halo, perfect weight to use alone or in combination with Josephine 
CONTENT — 72% Mohair 28% Murrant silk
GAUGE — 28 per 4" | 10 cm
LENGTH — 459 yards | 420 meters
WEIGHT — 0.11 lb | 50 g
THICKNESS — Lace (Size 0)
SUGGESTED KNITTING NEEDLES — US 5/0 - 1.5 | 1 - 2.5 mm
SUGGESTED CROCHET HOOKS — B 1   | 2 mm 
When asked about her professional occupation, Amélie answers that she makes things. Her career path, while it may seem eclectic, has always been guided by her desire to create. First books, then songs, and now wool, it is her taste for aesthetics that serves as a guideline in her life.
She has been immersed in the world of fibre since 2012 and founded Émilia & Philomene in 2017. Her desire for everything that is done slowly, but that is part of time, is now part of her practice as a dyer and knitter.
We recommend always washing your knits by hand in cool water with a high quality wool wash. Dry flat.