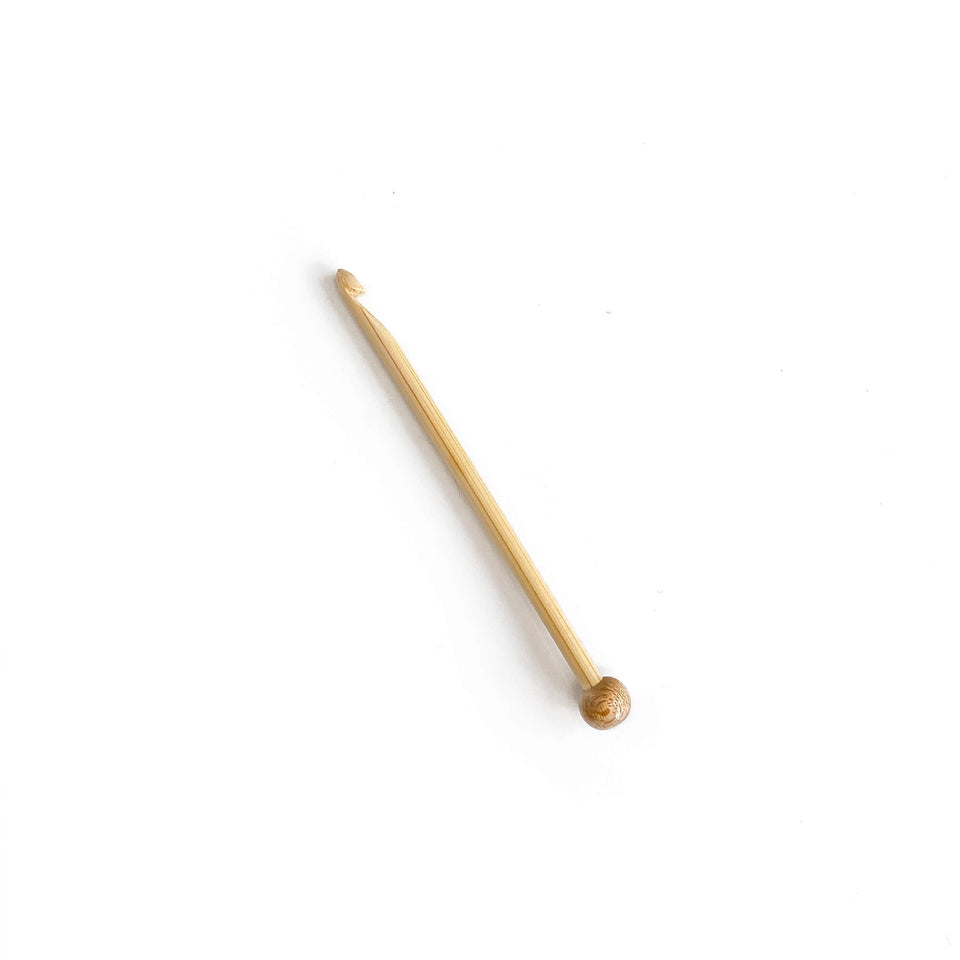 Mini Bamboo Crochet Hook
This tiny crochet hook is just too cute! It has the right size to keep in your project bag, and it is ideal for picking up dropped stitches or small sections of crochet details. It has the right length to make it comfortable to hold and a perfectly tapered hook that works for most repair needs. 

Details
About Kinki Amibari
WHY WE LOVE IT — great for emergencies repair, cute, recyclable, easy to work with, ideal size for your project bag 
COMPONENTS — 100% Bamboo 
SIZE —  3 mm   |  2.5"  long
ORIGIN — Japan
"Knit your cordiality" is Kinki Amibari's motto.
The longest-running Japanese producer of bamboo needles and haberdashery produces these gorgeous gold aluminum stitch holders in Japan. The factory is found in the ancient Nara area which, since the 14thcentury, has been the place where the best bamboo was grown and processed. In the beginning, bamboo was made into tools for silk weaving. Today, knitting and crochet needles are also made. Seeknit is an old company owned by the same family for four generations. They have a proud tradition for Japanese culture and craftsmanship, from harvest to inspection, making the needles unique and top quality.