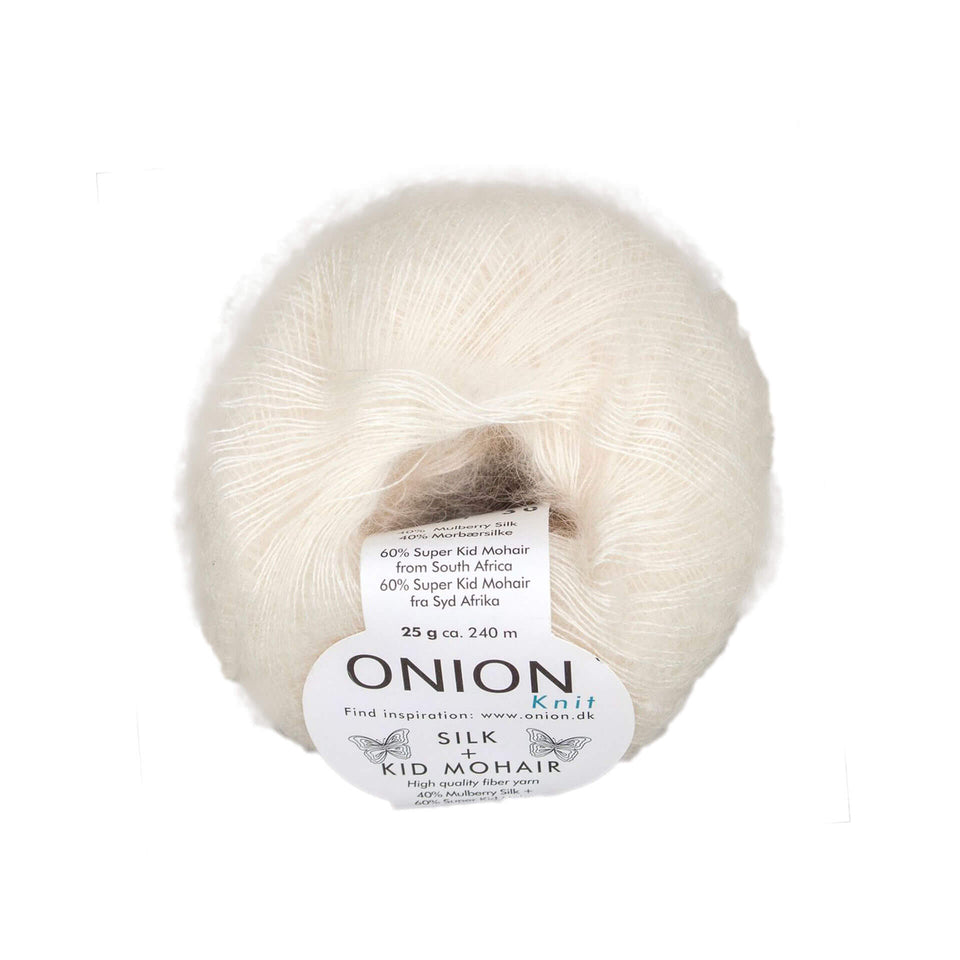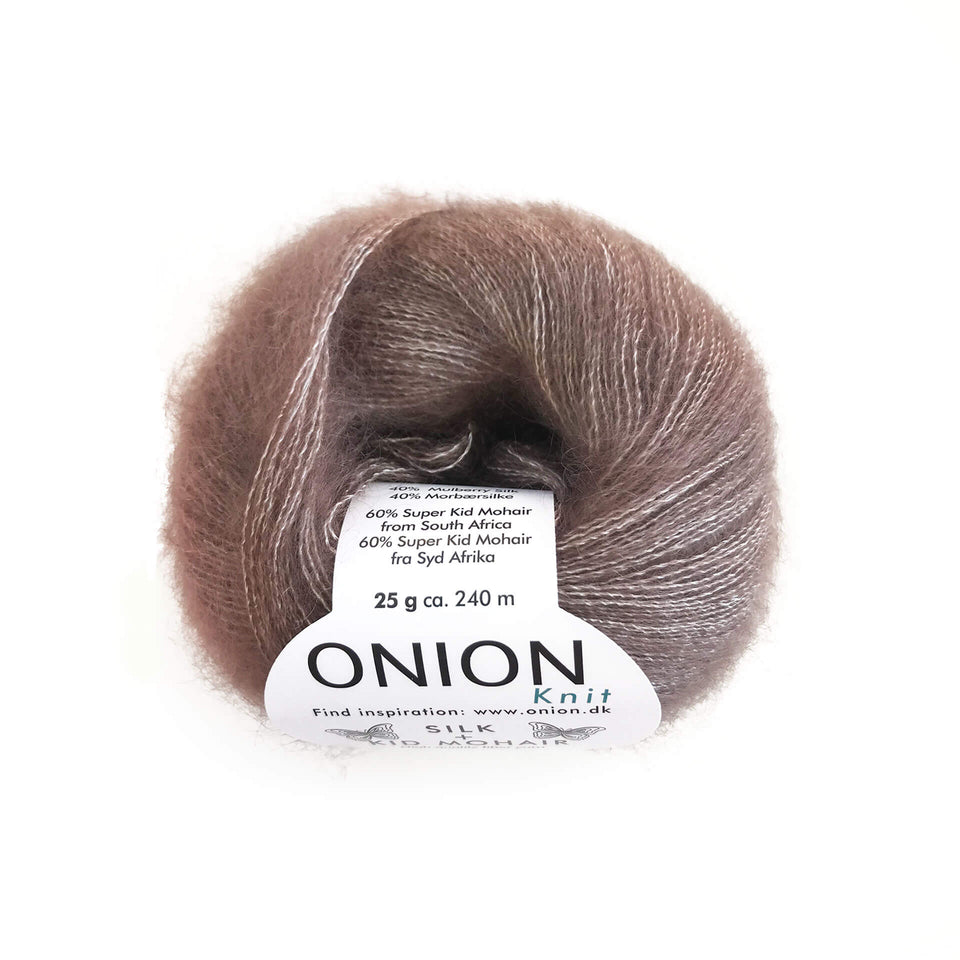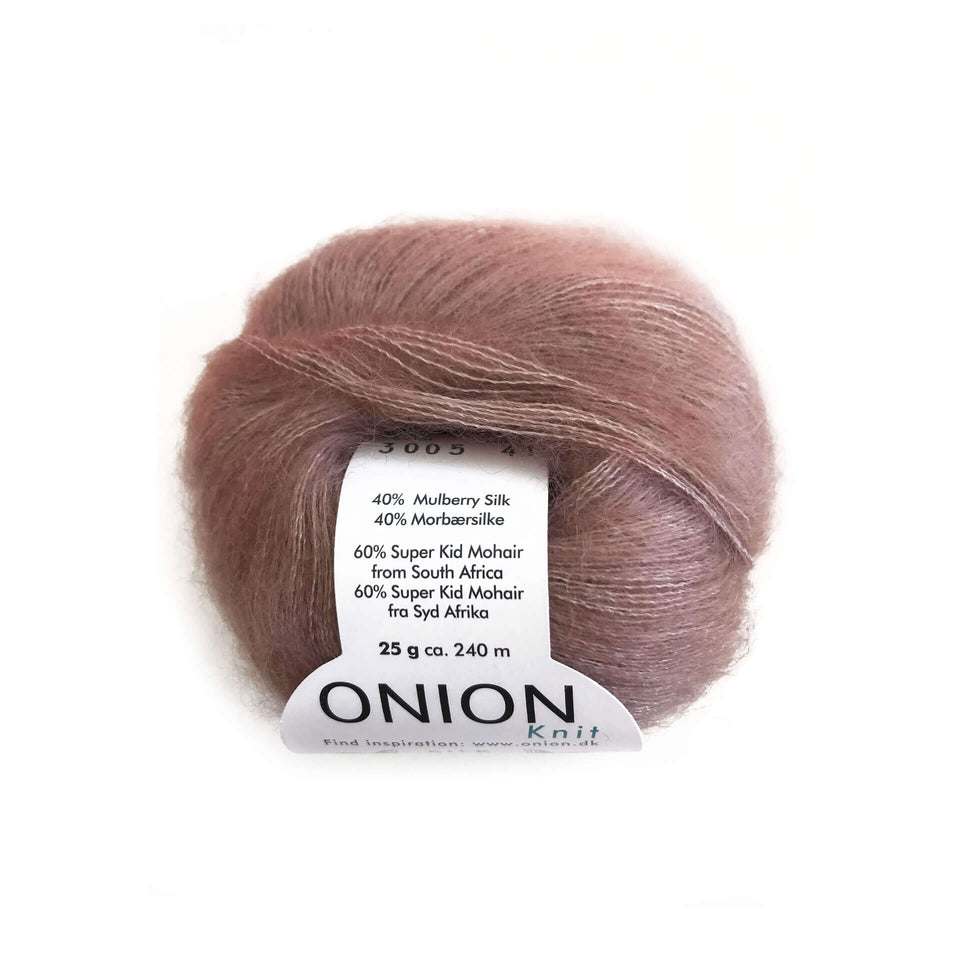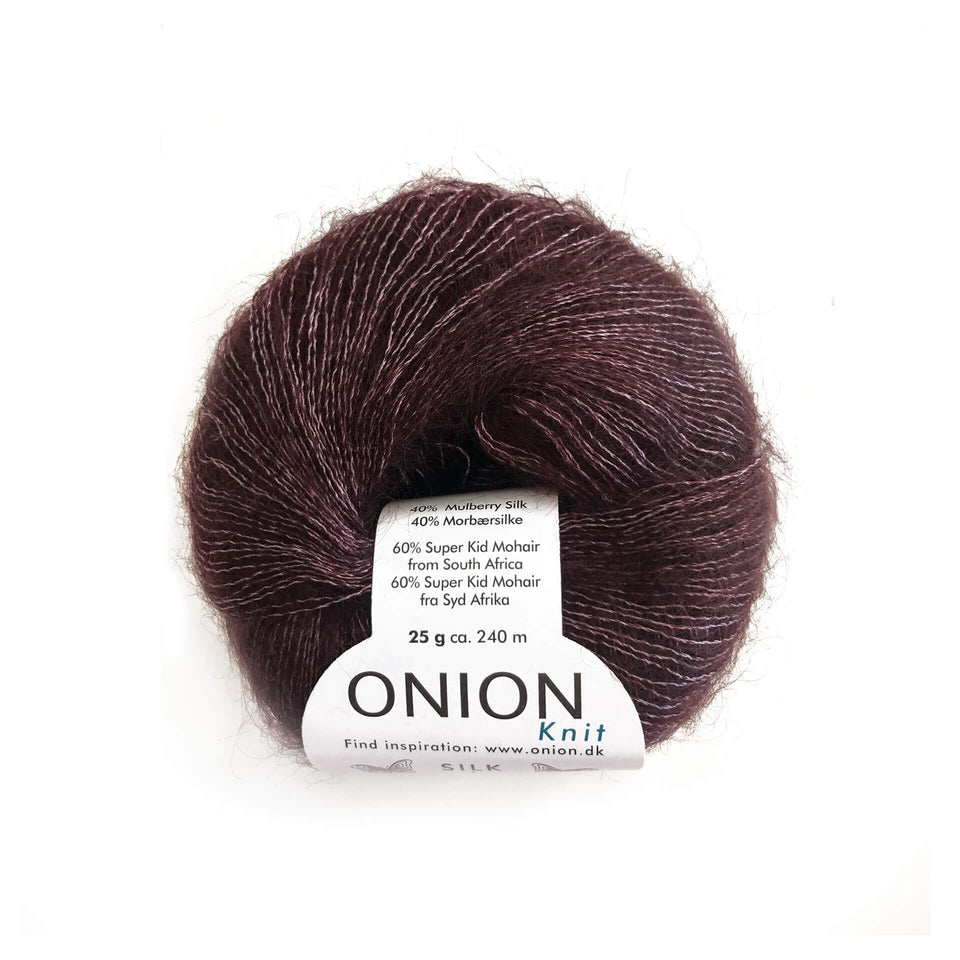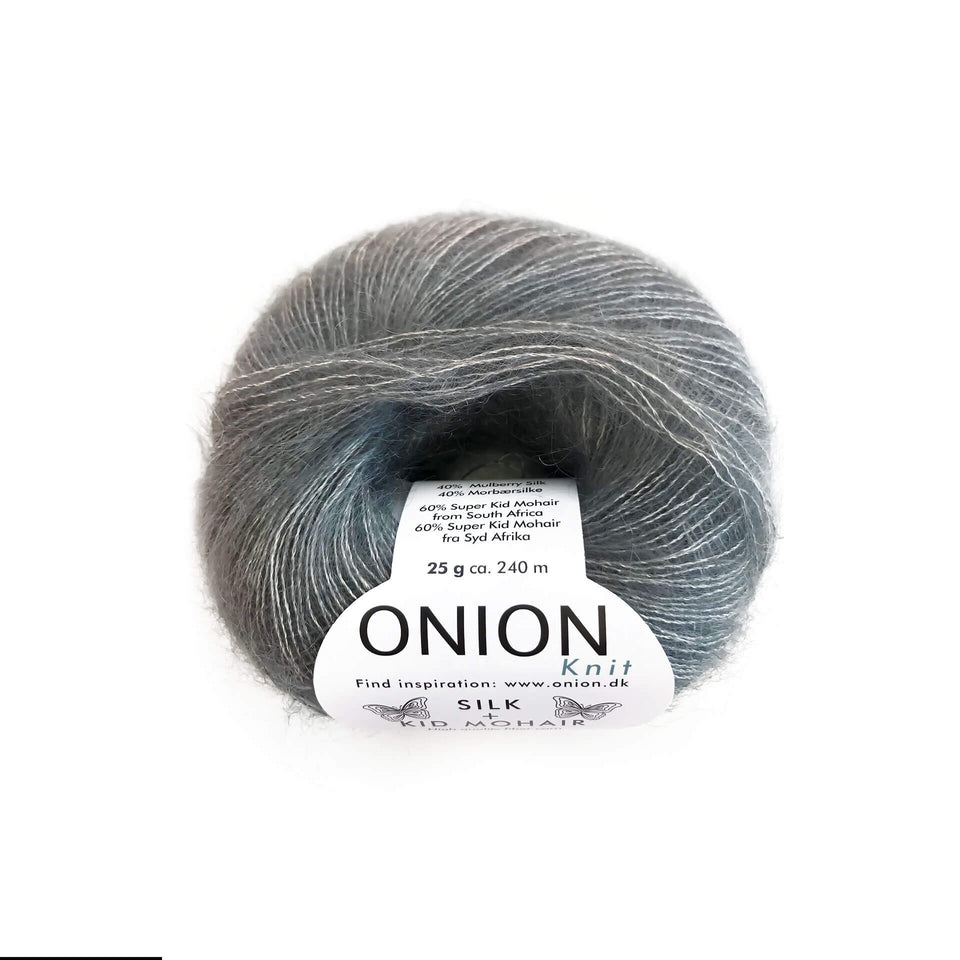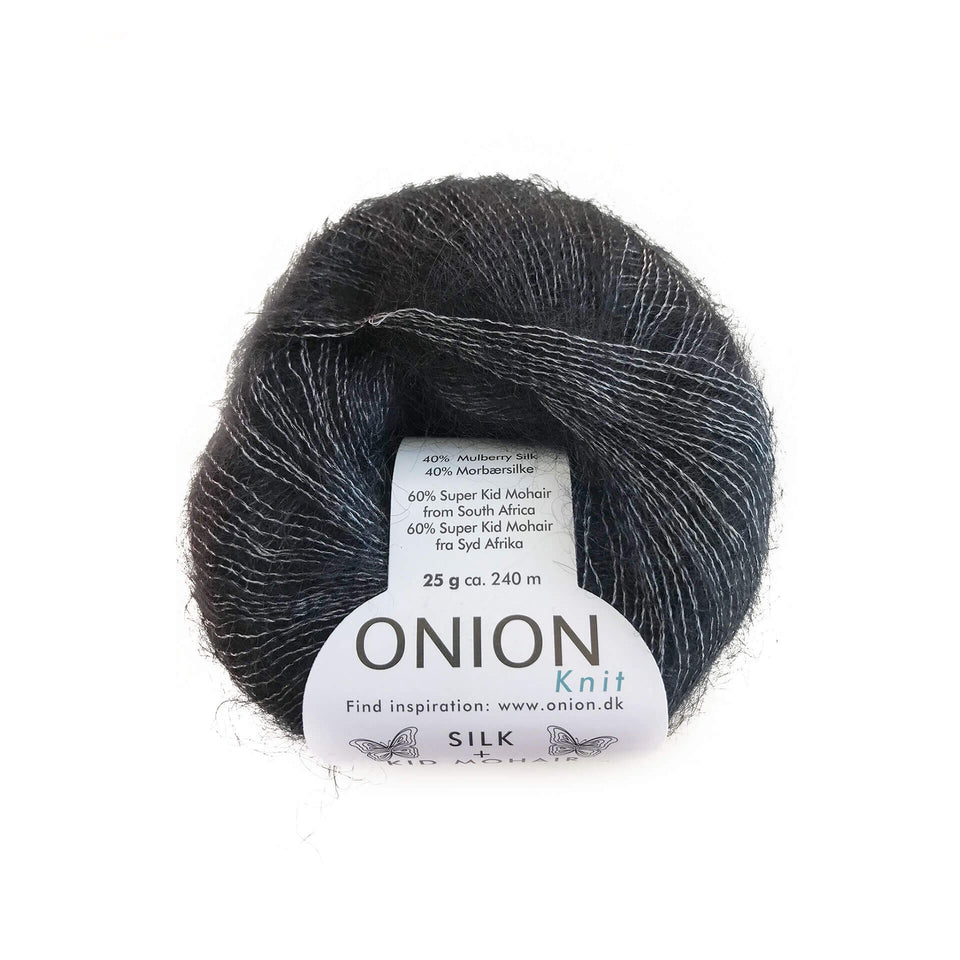 Onion — Silk + Kid Mohair
by Onion
Silk and Kid Mohair from Onion is an exquisite light and soft yarn made from the finest of both fibers (Mulberry silk class A1, best class for silk and Super Kid mohair from South Africa from which the very best Mohair quality comes). The silk provides a gorgeous shine, and the mohair, an incredible sophistication.
 It is extremely soft and delicate, and perfect for lace work or for carrying with other yarns for an airy result. Perfect for small items such as shawls, shoulder pieces and feminine tops, Onon Silk and Kid Mohair is available in a delicate color palette.

Let yourself be seduced by the softness and surprising quality of this sustainable yarn! 

Details
Care Instructions
About Onion

WHY WE LOVE IT — Luxurious, breathable, great for lace work, soft, airy, sophisticated

CONTENT — 40% Mulberry silk, 60% Super Kid Mohair from South Africa
GAUGE — 20 sts per 10 cm  | 4"
LENGTH — 262 yards | 240 meters
WEIGHT — 0.055 lb | 25 g
THICKNESS — Lace (Size 0) 
SUGGESTED KNITTING NEEDLES — US 4   | 3.5 mm
SUGGESTED CROCHET HOOKS — US 7 | 4.5  mm
ORIGIN — Made in Italy
Hand wash at 20C / 68F. Dry flat.
ONION is a Danish company focused on building up a yarn collection consisting of 100% natural fibers, within the sustainable genre. Inspired by Scandinavian color, materials, design and lifestyle trends,  nion offers 100% Natural Fiber Yarns produced on quality spinners in Italy, as well as knitting patterns designed by several talented knitwear designers.
It gives us great satisfaction to work with a supplier of quality yarns with environmentally sound care - yarns that are good for both you, your loved ones and our environment.