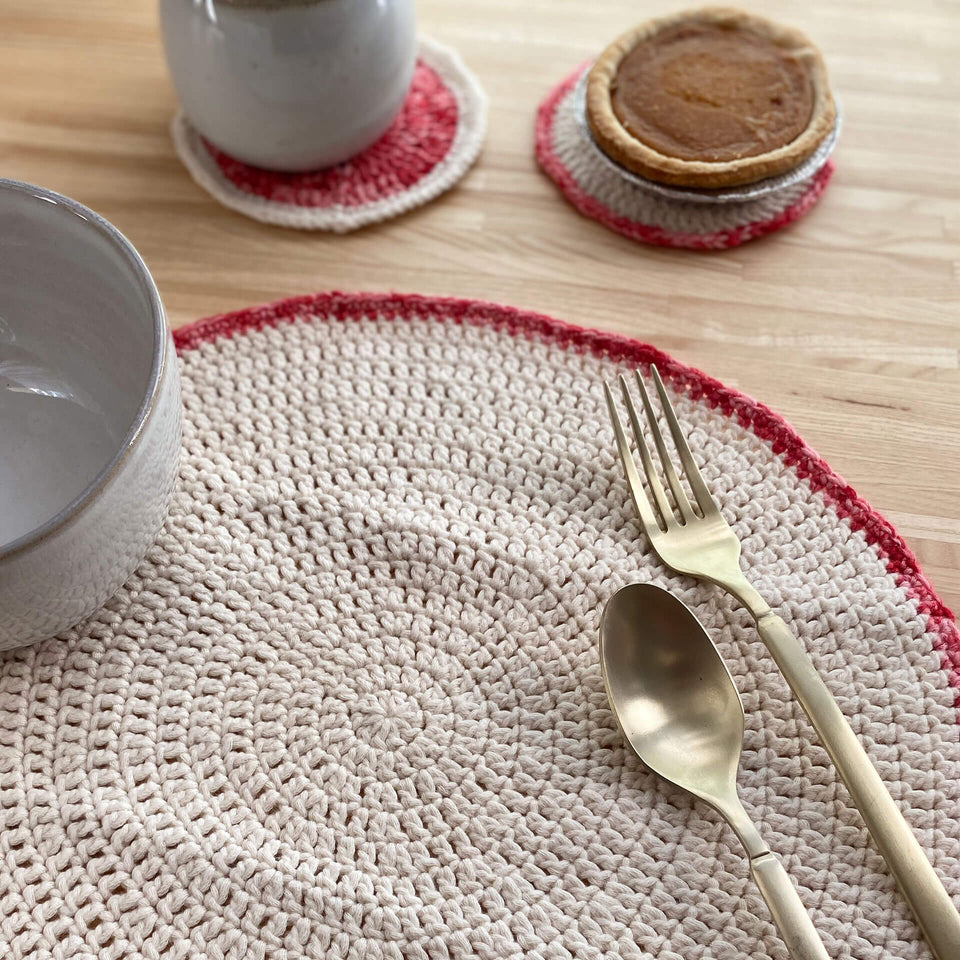 Online Crochet Class — Learn to crochet in the round
by Max and Herb
This Online Crochet Class is great to take your magical crochet journey to the next level or refresh your skills.
We will work together to create a simple, yet very useful project while I give you all the tips and tricks on how to start crocheting in the round, make the perfect circle EVERY TIME. Plus, we will learn how to change colors while crocheting in the round and the best way to fasten off. You´ll use these techniques to create hats, mandalas, and floor poufs... the possibilities are endless! Though crocheting in the round can be tricky if you've never tackled it before, when you have a game plan — and handy tips from an experienced crocheter — you can crush it!
ABOUT THE CLASS —
The class takes 1 1/2 hours, and it takes place Friday August 19th at 1 pm. 
EXPERIENCE REQUIRED —  
It is a beginners' class, but previous basic experience with slip knot, chain stitch and double crochet is recommended. If you are brand new to crochet, we recommend our Virtual Crochet Private Class to learn the very basics!
MATERIALS NEEDED — 
Pattern included with purchase.  
**Materials suggested for the class and NOT included in the class fee** :
1 hank Puna Cotton Color A (sample uses all natural)
1 hank Puna Cotton Color B (sample uses all Watermelon Margarita)
1 crochet hook size G/6 or size required to obtain gauge
Students will receive a 10% discount on the cost of supplies for the class.
LOCATION —
This is a virtual workshop that meets over Google Meet. You will need internet connection and a camara to connect. 
CONTACT —
If you have questions, call us at (470) 246-5532 during store hours or email us at hello@maxandherb.com. We are here for you!
Want to spend time with a friend, learn to crochet, and save all at the same time? Check out our Crochet with a Friend - Crochet Private Class for Two!
If you find you have to cancel your class and it is more than 7 days before the first session, you will receive a full refund. If it is 7 to 2 days (48 hours) before the first session, you can either receive a store credit or register for another class. If it is within 48 hours before the first session, you will not be able to receive a refund or a store credit. Unfortunately, if you miss a class, there are no available make up classes.