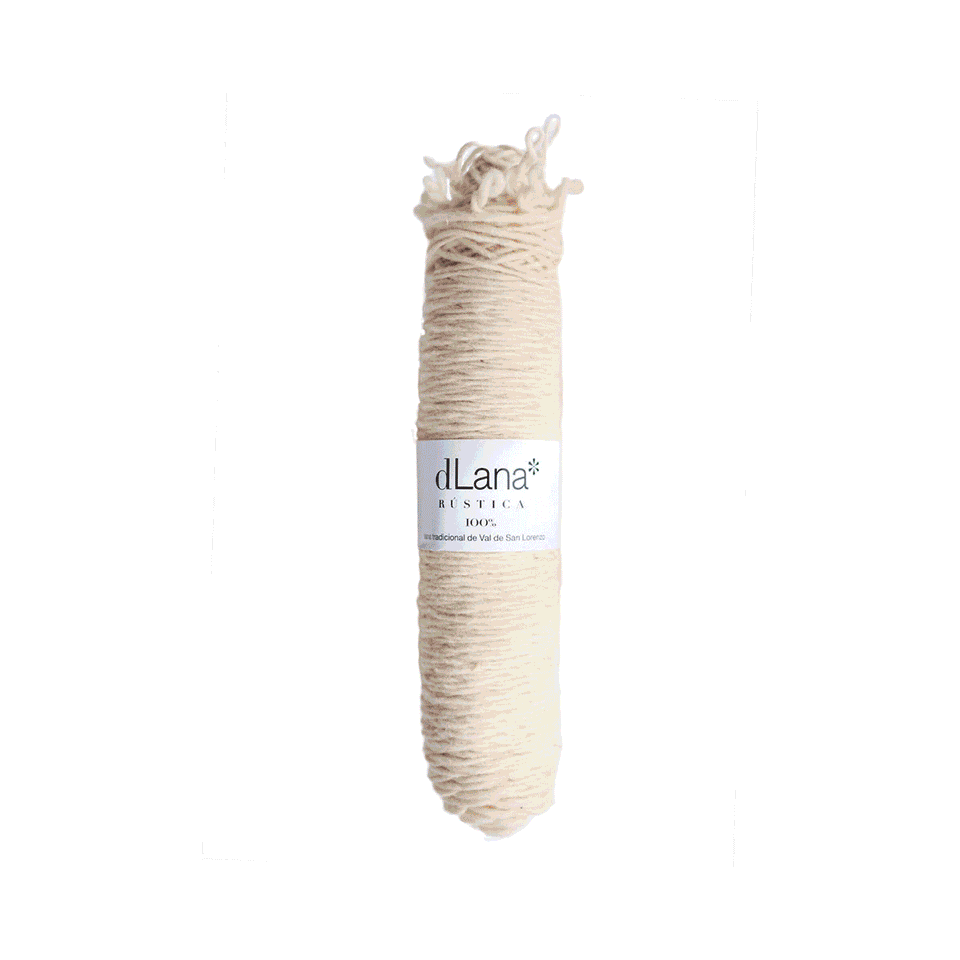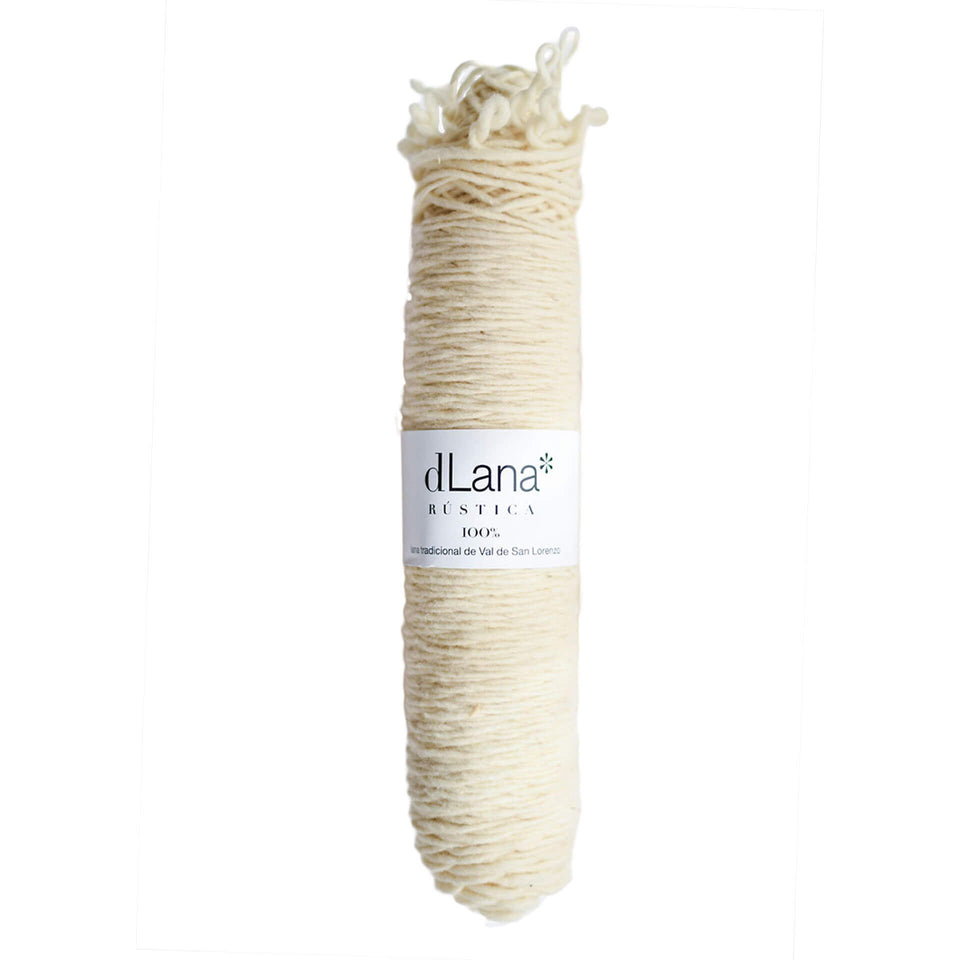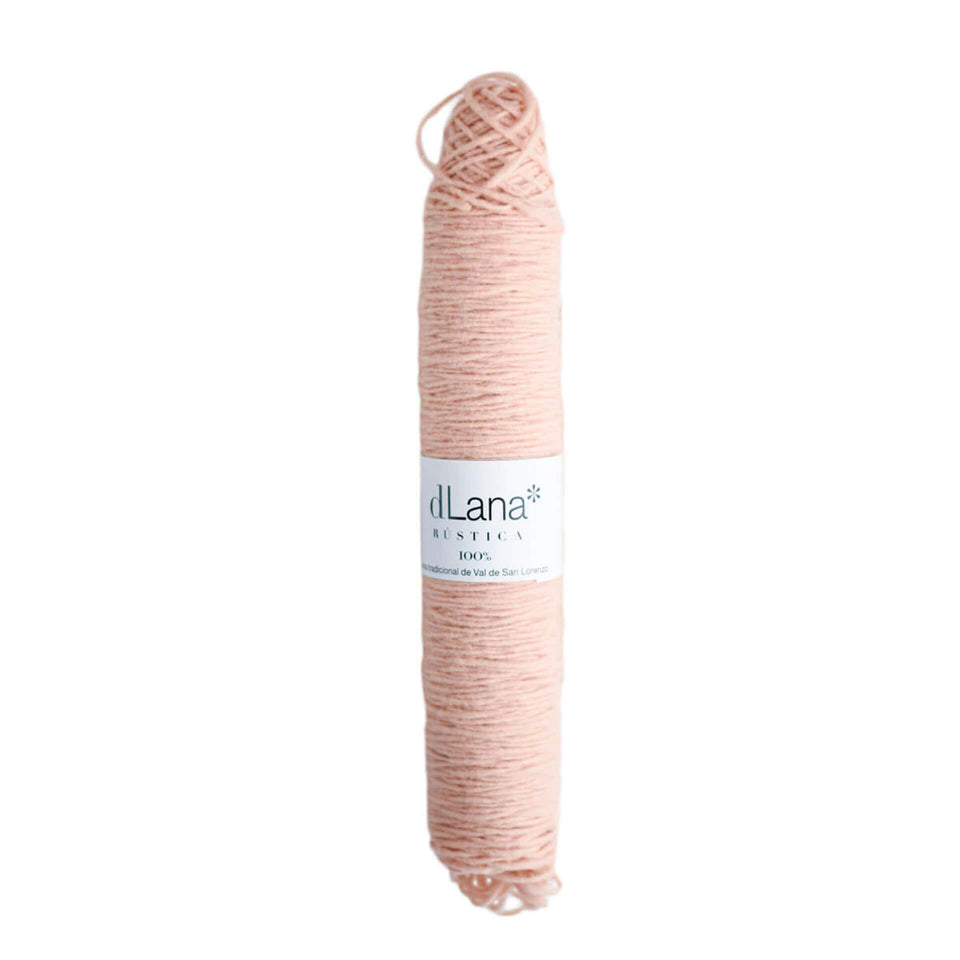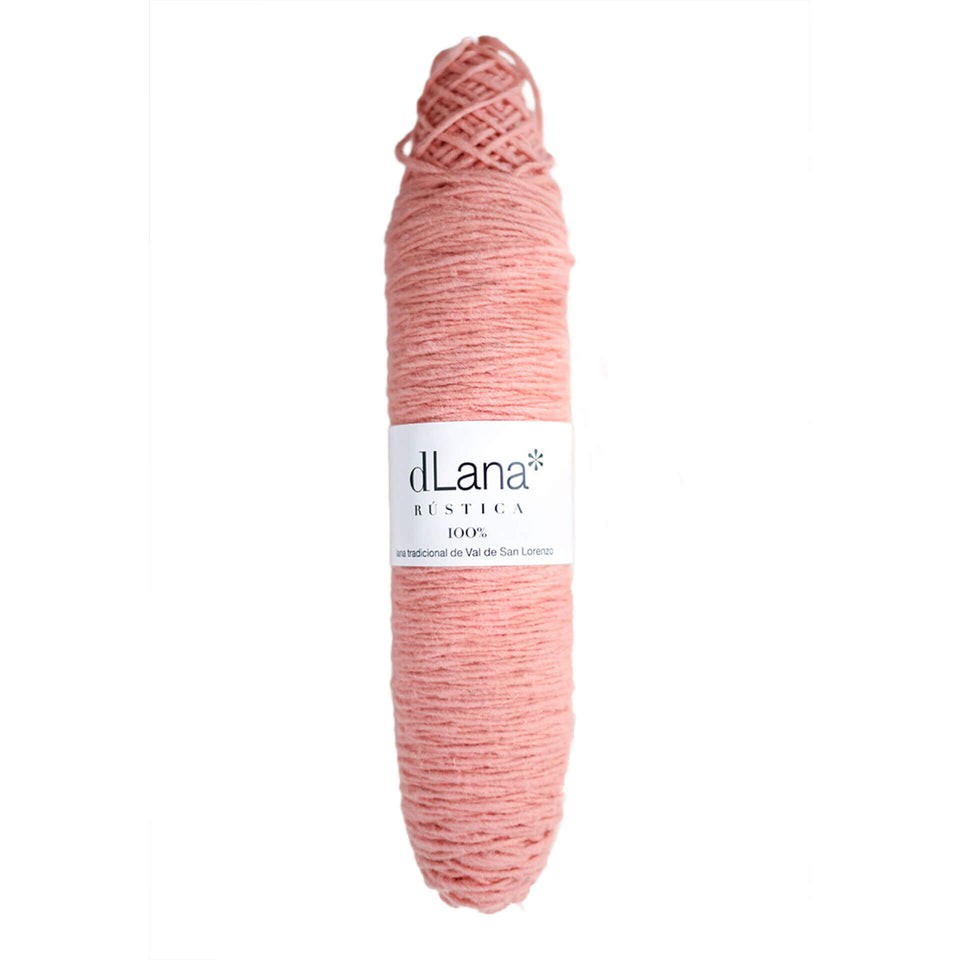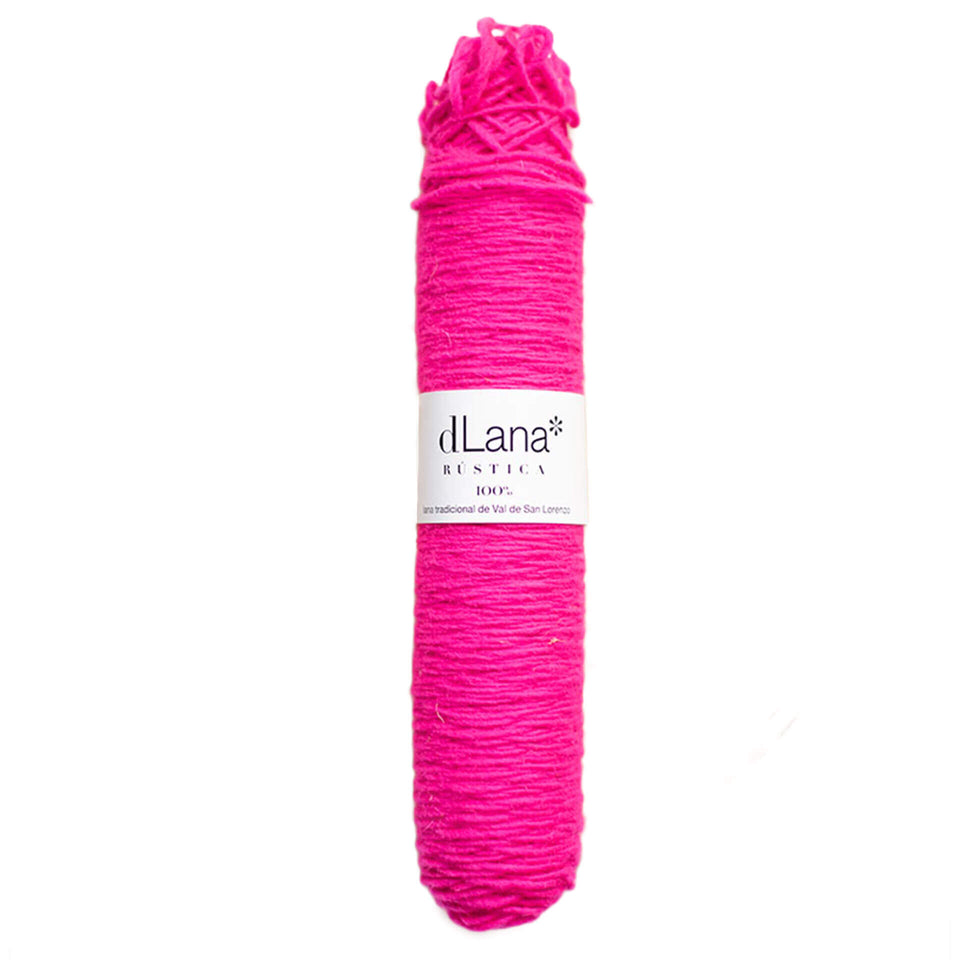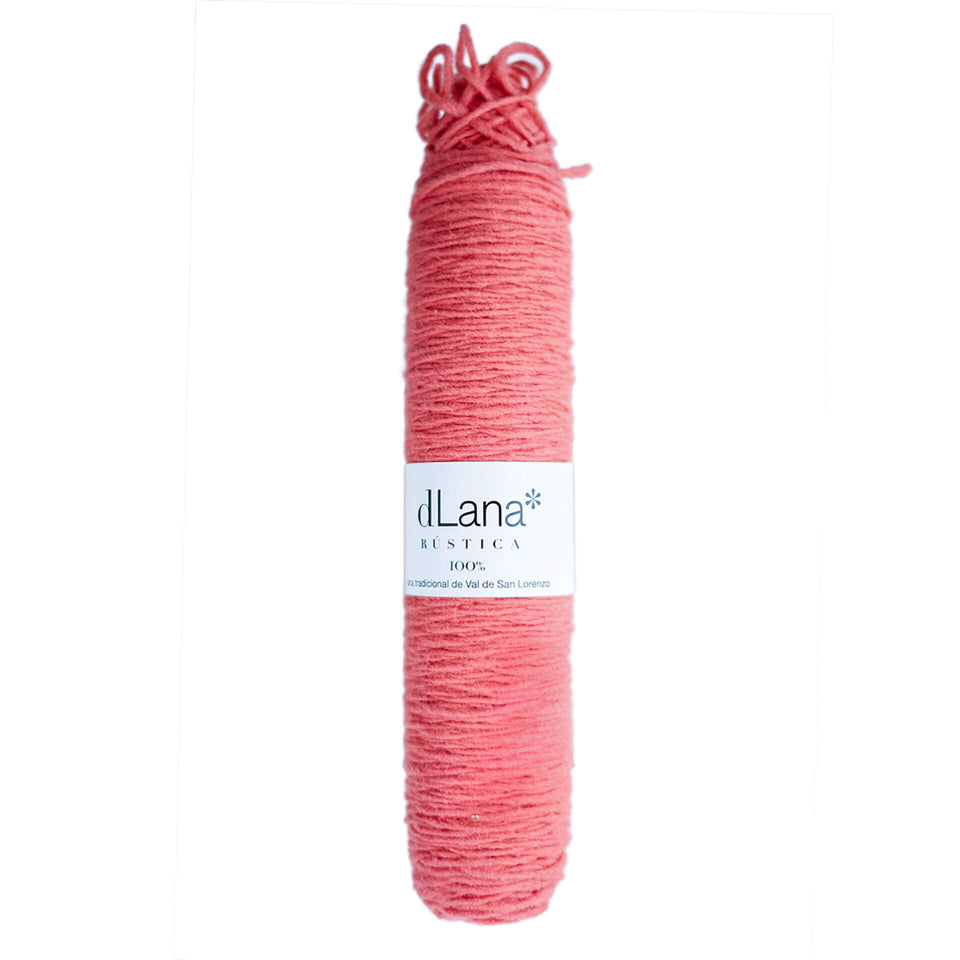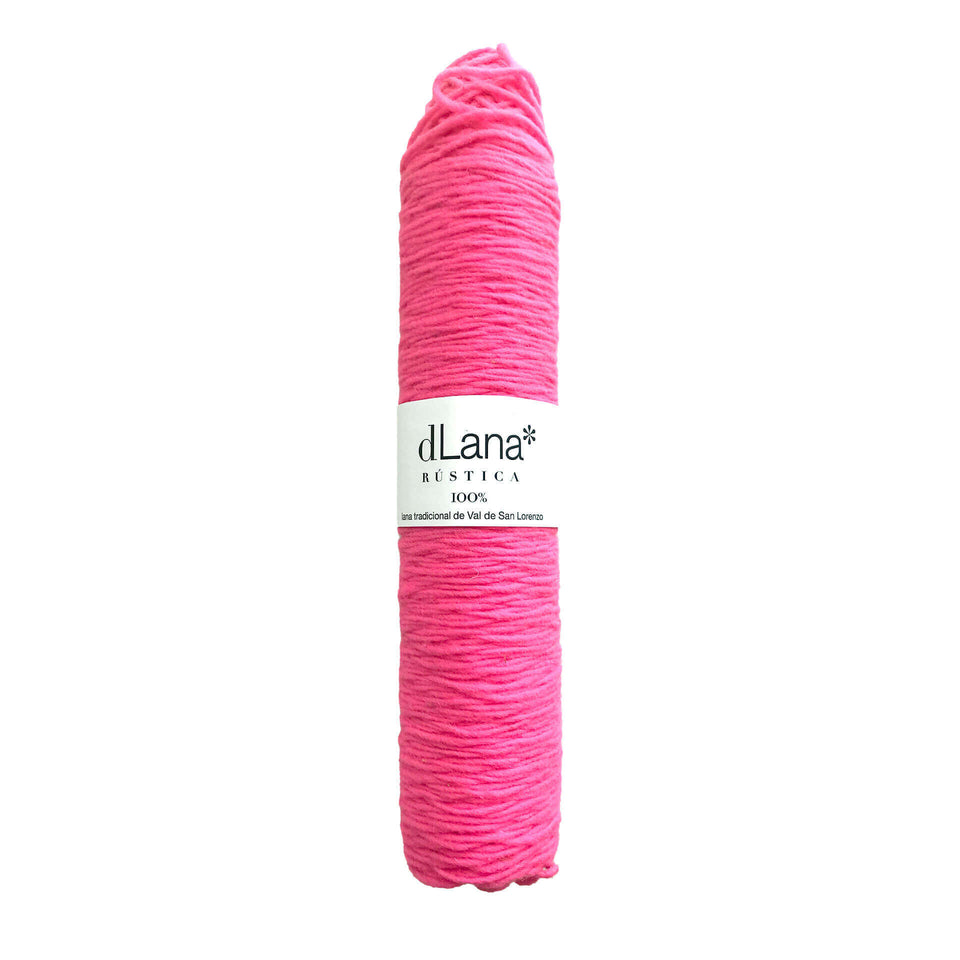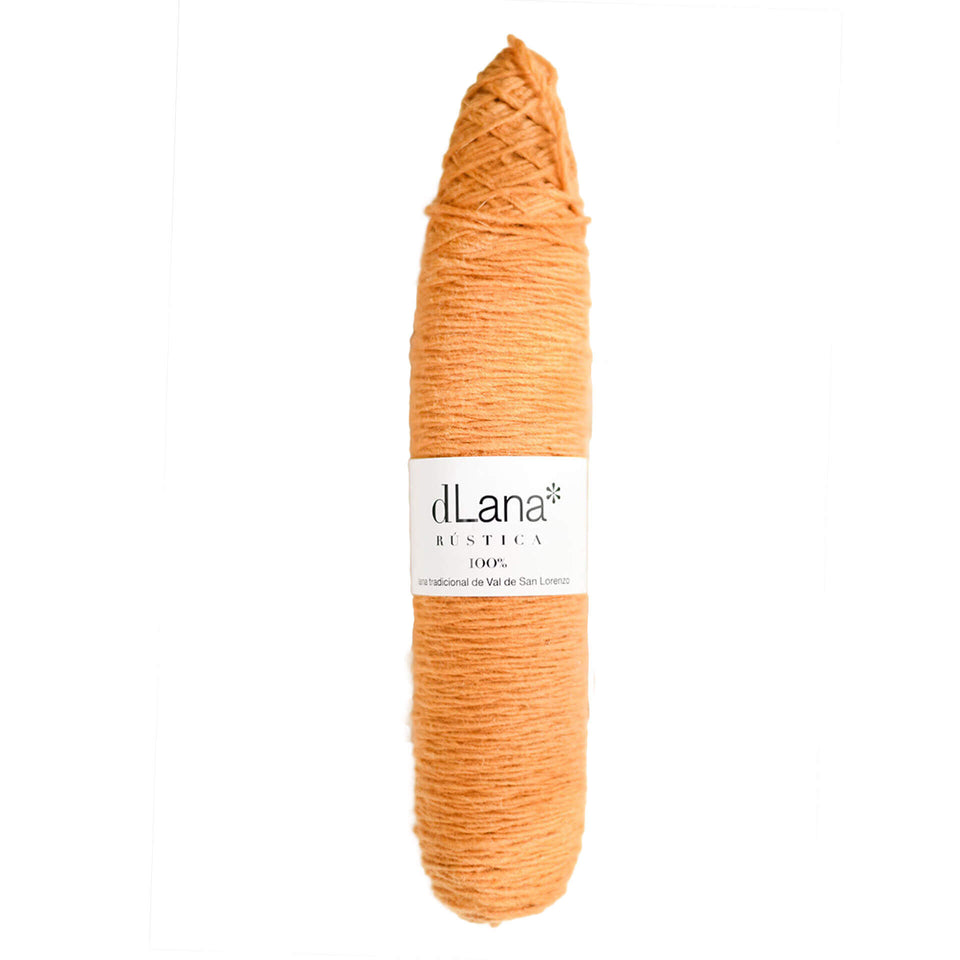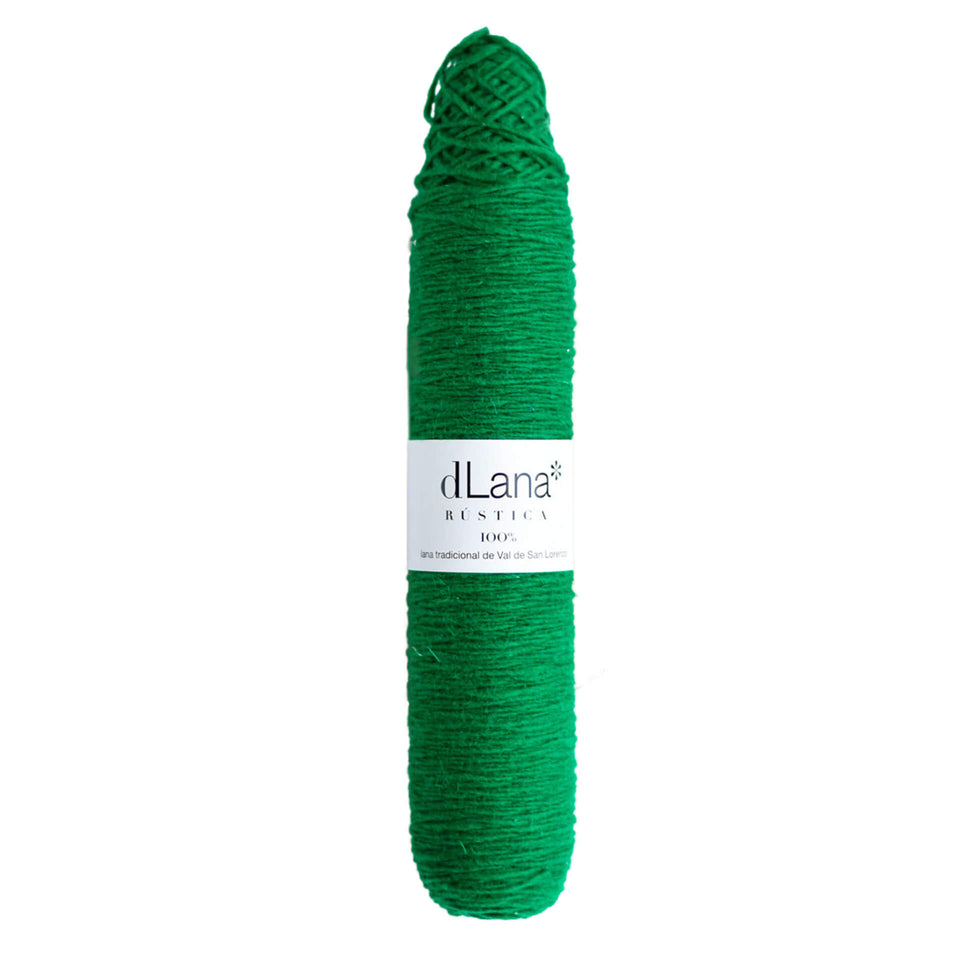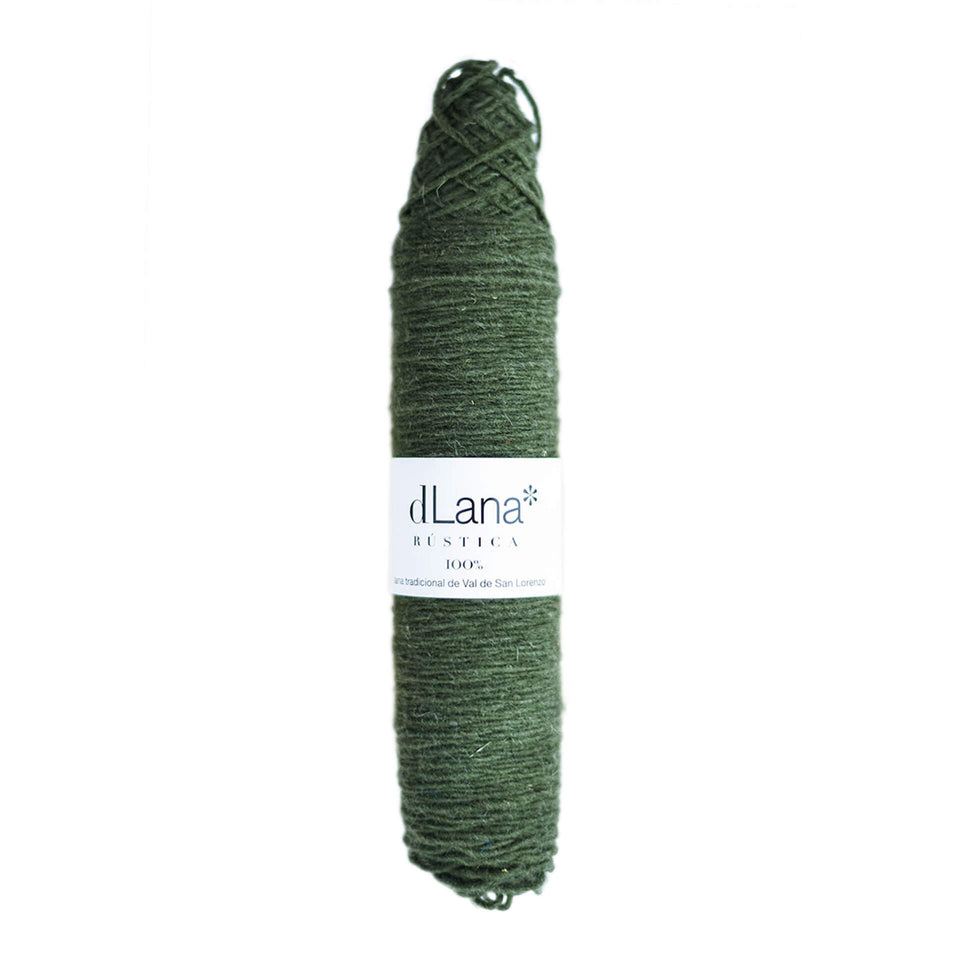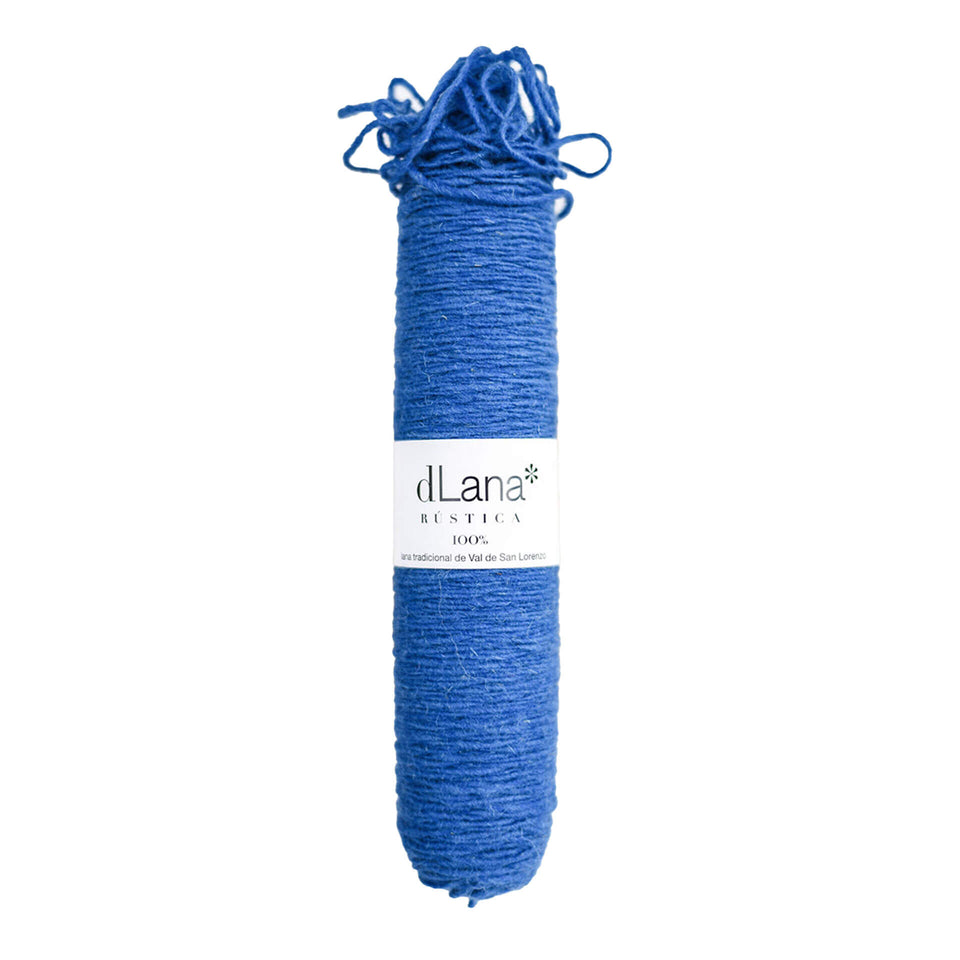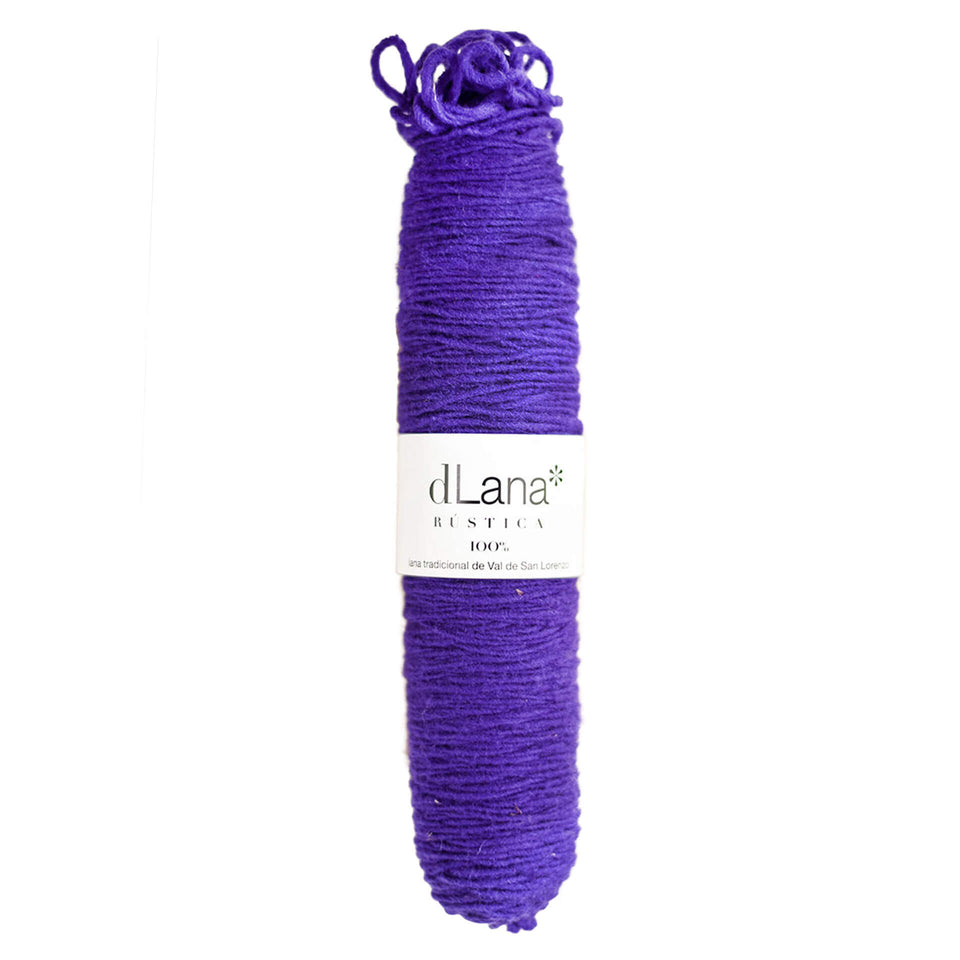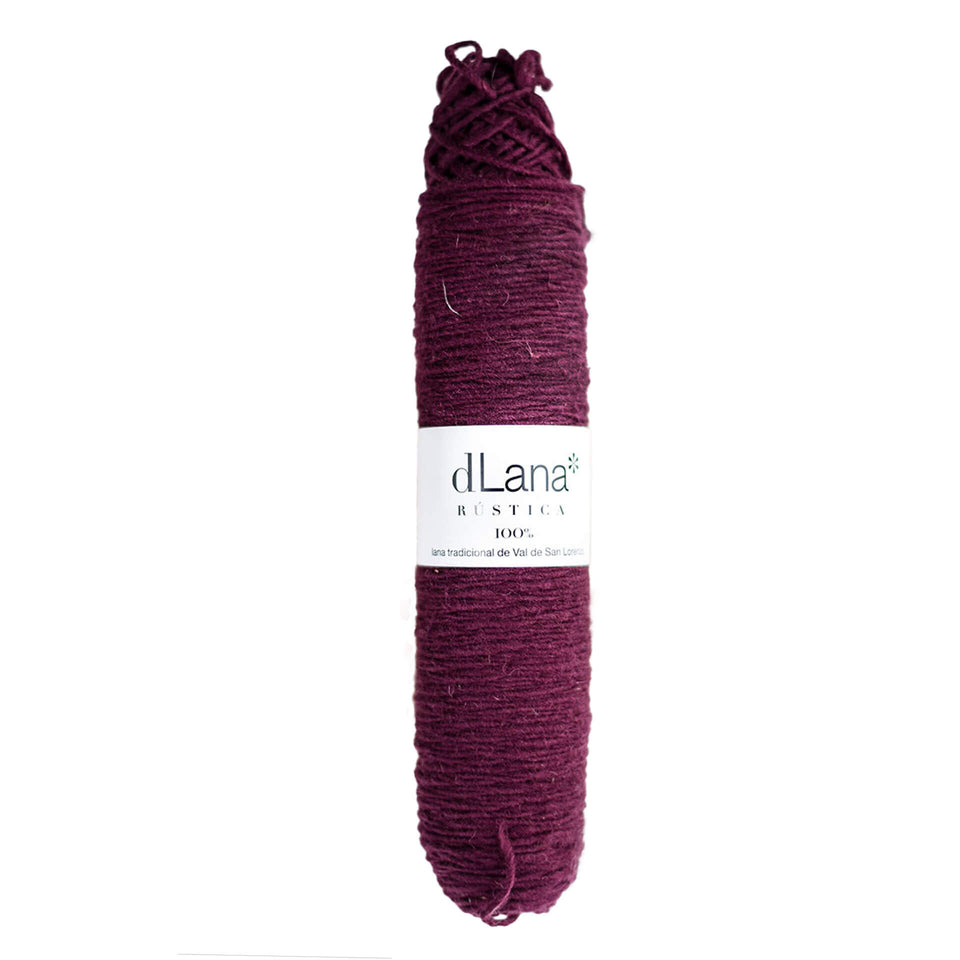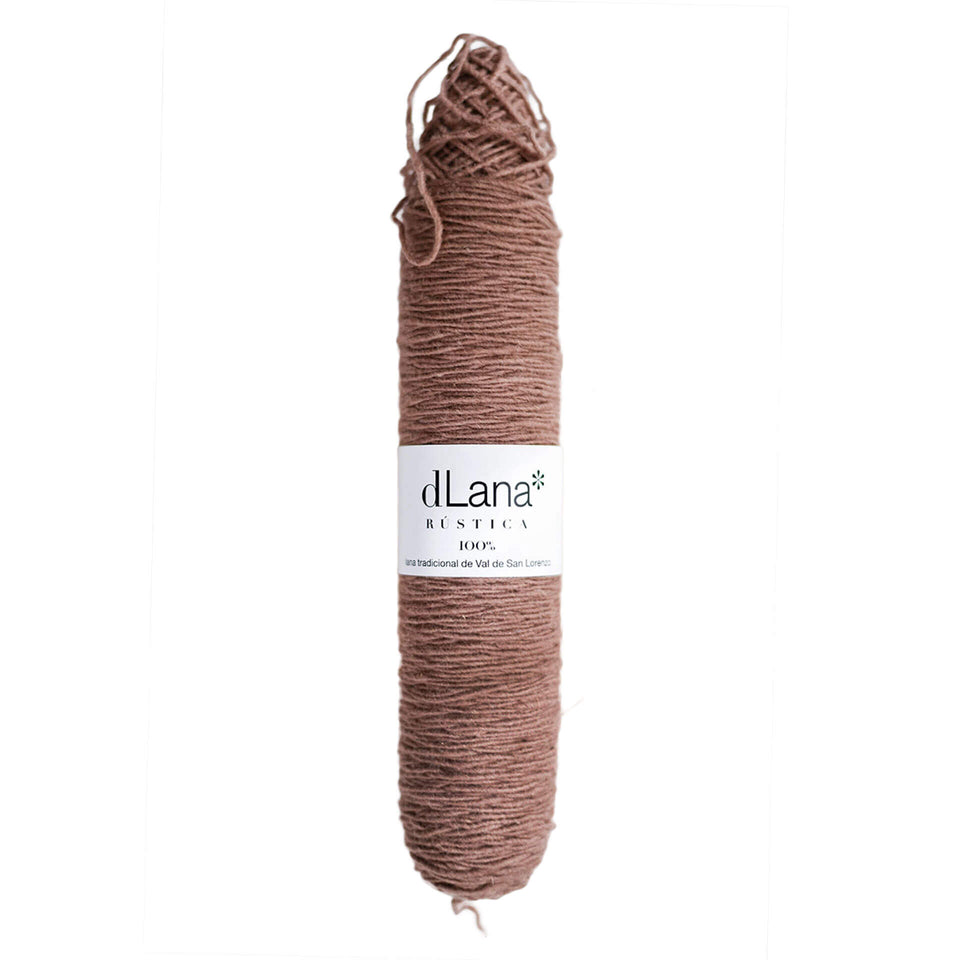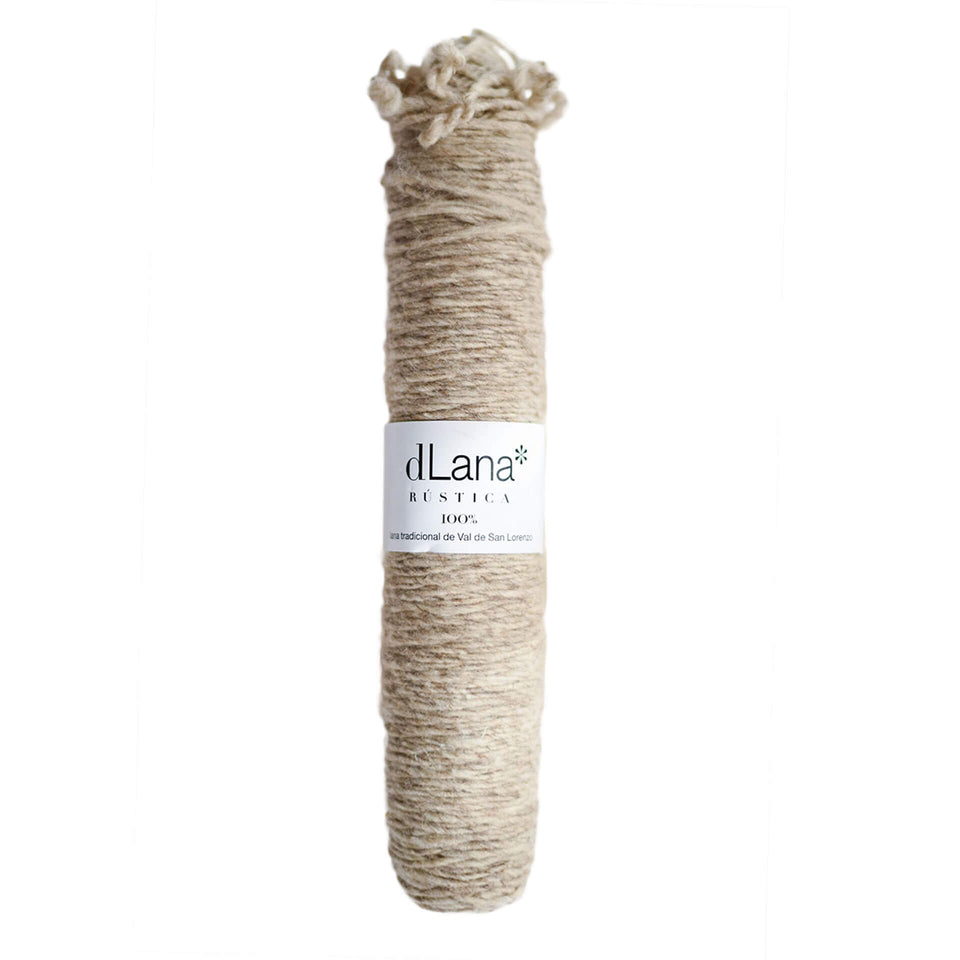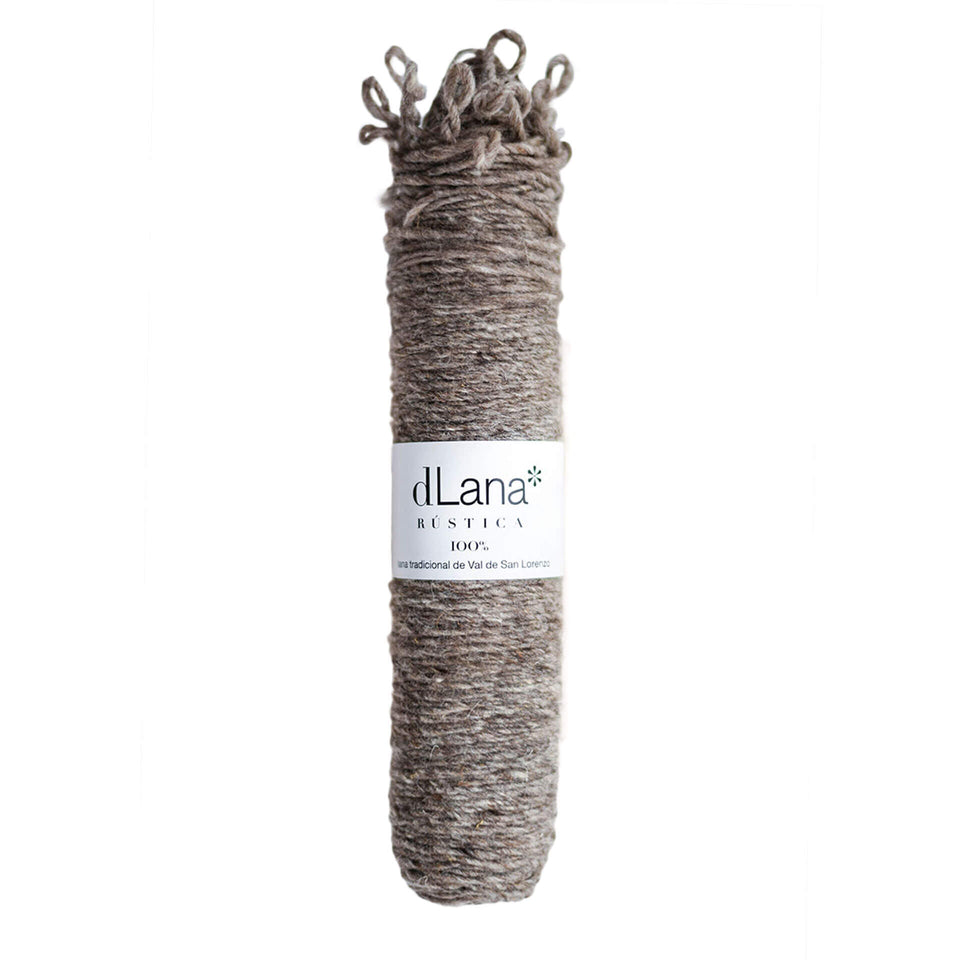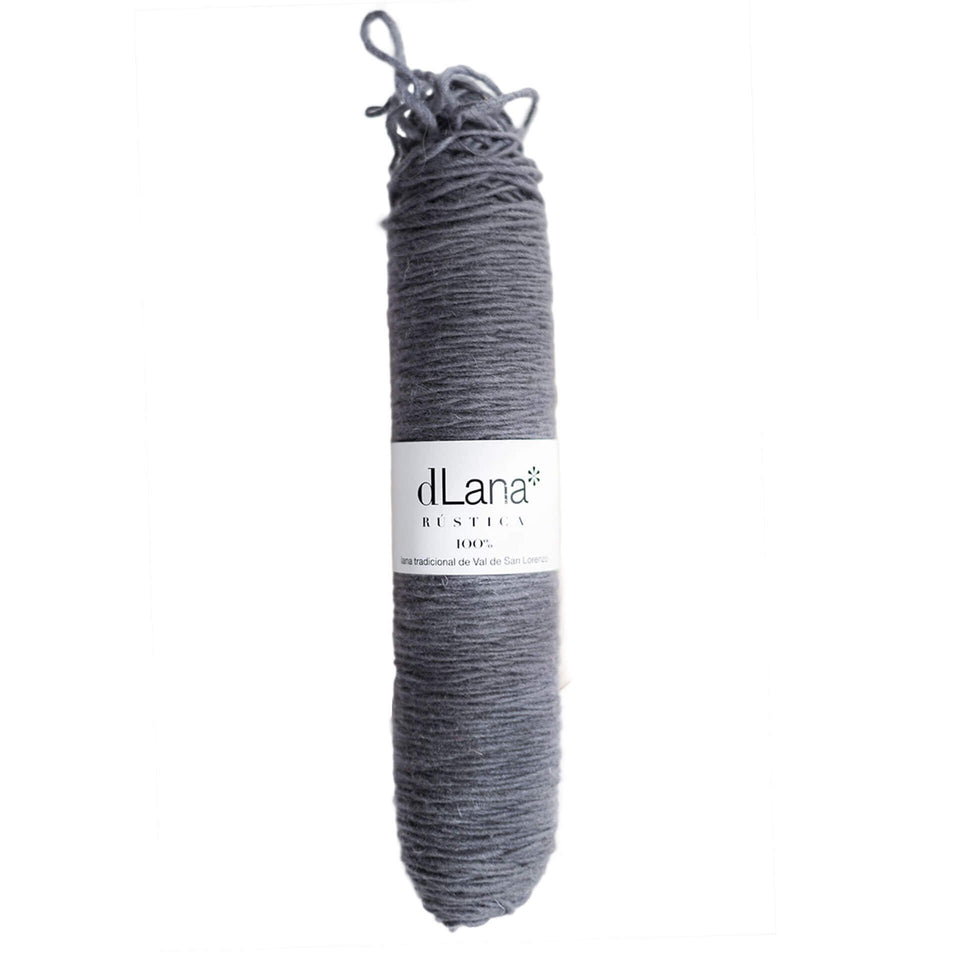 Rustic Merino Wool Bobbin
by dLana
A 100% super special merino wool yarn from Spain. What we love about this yarn is the astonishing level of care taken at every step in the production process. This pure merino wool comes from happy sheep who live on small family-owned farms and are mulesing-free, selected and spun by Master Craftsmen. 
Rustic Merino Wool is an exquisite, warm material, and due that it is minimally processed, it is generally a little thicker than the rest of wool and it may even contain some vegetal residue. It's ideal for making all types of accessories and sweaters, for starting out in the world of knitting and crocheting and for those looking for a good value. Pleasant to work, it softens with washing. 
Unlike any other yarns in the shop, dLana winds the wool into cigar-shaped bobbins, adding an eccentric twist and unique look to the yarn, but also making it super-easy to begin working from the centre.
In accordance with dLana's environmentally conscious efforts, Rustica is not superwash. With a wide fun variety of colors, what are you going to create next?
Details

About DLana
Care Instructions
WHY WE LOVE IT  — Minimally processed, ethically made, added robustness, slightly rustic hand, blooms with wear and washing, extraordinary shades  
CONTENT  — 100% Merino Wool 
GAUGE —  5-6 sts per inch  |  2.5 cm
LENGTH  —  211 yards  |  193 meters
WEIGHT —  0.22 lb  |  100g
THICKNESS —  Worsted/Aran
SUGGESTED KNITTING NEEDLES —  US4-6  |   5 mm-6 mm 
SUGGESTED CROCHET HOOK —   E - F US |   4 mm-4.5 mm   
ORIGIN  —  Spain
We are proud to carry dLana yarns. We believe strongly in the work they are doing to create an ethically responsible merino yarn.
dLana strives to recover the high value of merino wool as a raw material, taking care of all the steps and processes until it becomes a final product. The process begins with Javier and Esther selecting fleeces from transhumance sheep that are grazed in higher pastures in the summer and lower valleys during the winter. The wool is then processed and spun locally in a way that retains the integrity of the fibre, sorted according to the colour of the sheep fleece to create the extraordinary undyed shades of the Natural range.

Dlana also gives visibility to the hard work of all the people involved in the process of getting this pure merino wool, as well as to their contribution to maintaining the environment, rural development and biodiversity.
The transformation and commercialization processes highlight the handcraftsmanship and quality guarantee, making a clear bet for the continuation and promotion of the Spanish craftsmanship tradition, which would otherwise be lost.
The strong cooperation among all the participants in these processes is also very relevant; always respecting work dignity and the high talent and mastery of breeders, craftsmen, designer and other professionals who take part in the creative process and handling of the material.
Hand wash in cold water. Lay flat to dry.