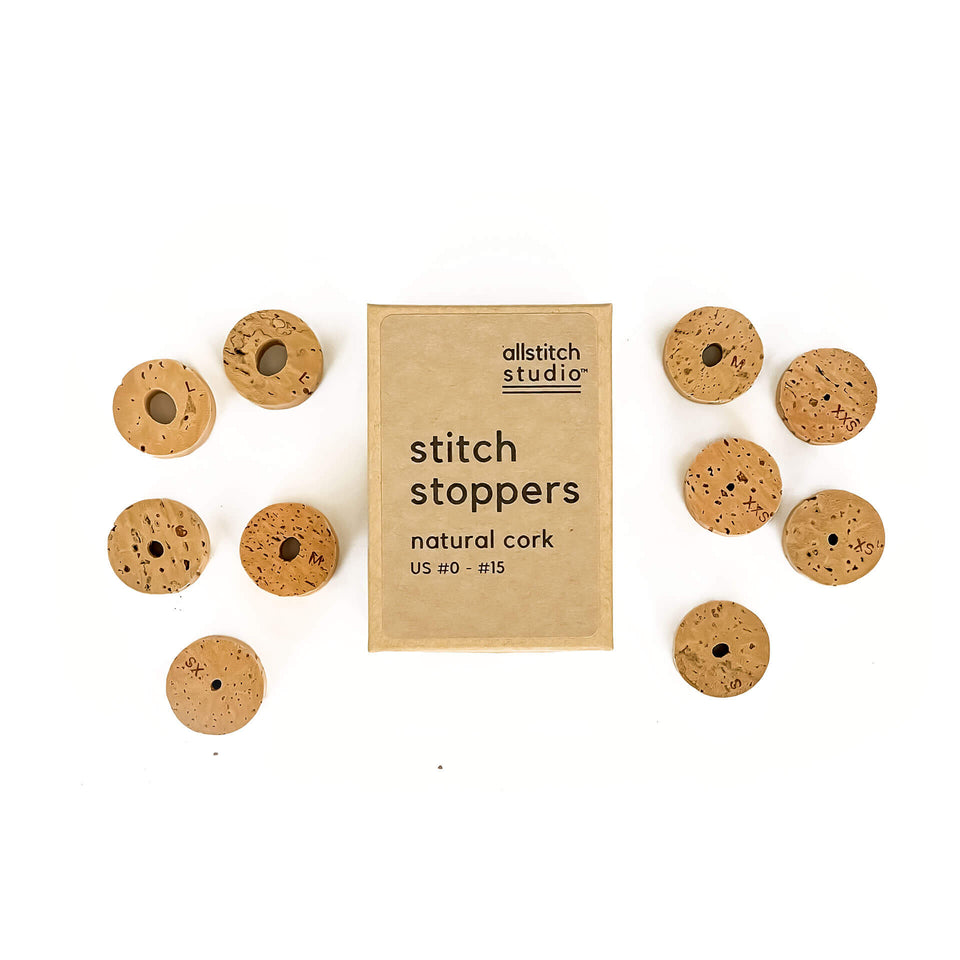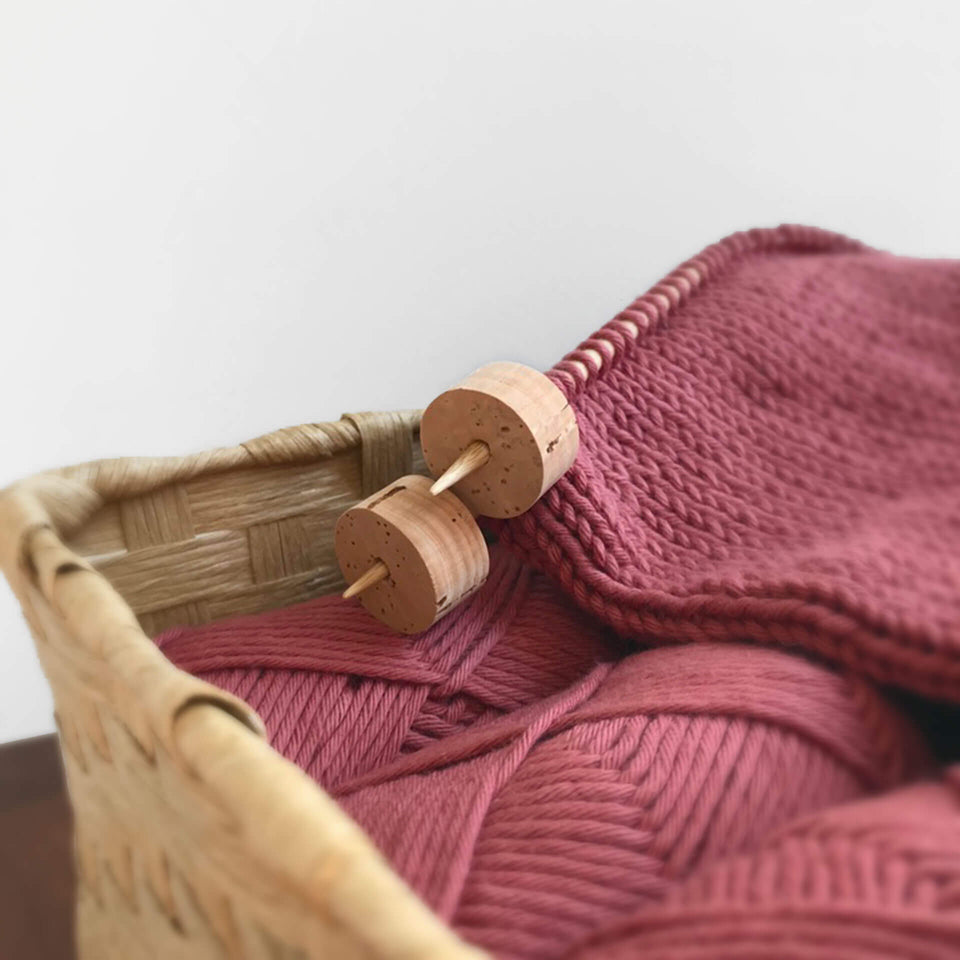 Stitch Stoppers for Knitting Needles - Set of 10 Stoppers in Natural Cork
These cute stitch stoppers are made from 100% natural cork, sustainably sourced from northern Portugal. They are the perfect knitting accessories to keep your stitches from slipping off your needles: sustainable, elegant, and seriously effective.
Your box includes 10 stitch stoppers (five pairs) in a range of sizes to fit knitting needles size US 0 - 15 (2mm - 10mm).
The key to the flexible fit is in the oval-shaped hole — we've developed a patent-pending design to lock onto your knitting needles for a secure fit, while still adjusting to cover multiple needle sizes.
Why cork? Cork is a completely renewable material, harvested without ever cutting down a tree. It comes from the bark of the cork oak, which naturally regenerates after harvesting. In fact, a cork tree in the process of regrowing its bark will absorb five times more CO2 than a non-harvested tree! At Allstitch, they use premium Portuguese cork for smooth, lightweight stitch stoppers treat to work with and a sustainable choice for your knitting kit. Please note that cork is a natural product so variations in visual appearance are normal. (Patent Pending)
Details
Important Info
WHY WE LOVE IT  —  Easy to use, sleek design, elegant
HOW TO USE  — Simply twist the cork stopper onto the end of your knitting needle to protect your stitches when you put down your knitting, try on your garment, or pull your project in and out of your bag. When you're ready to knit again, twist the cork stopper to remove.
CONTENT  — 10 Stitch Stoppers in Natural Cork size XS, S, M, L to fit knitting needles size US 0 - 15 (2mm - 10mm) 
ORIGIN — Portugal
Allstitch Studio designs thoughtful tools and accessories for knitters. They are set out to create the products that we always wished existed: elegant tools for the modern knitter.

Founded by Kayleigh Butera, her dream is to update your toolkit with something that matches your style, something elegant for your knitting needles, something deserving of your favorite work-in-progress.

Please note that we try our best to display our colors as accurately as possible, but due to monitor differences and the dyed process, actual colors may vary slightly from what appears online. Feel free to contact us at hello@maxandherb.com if you have any questions