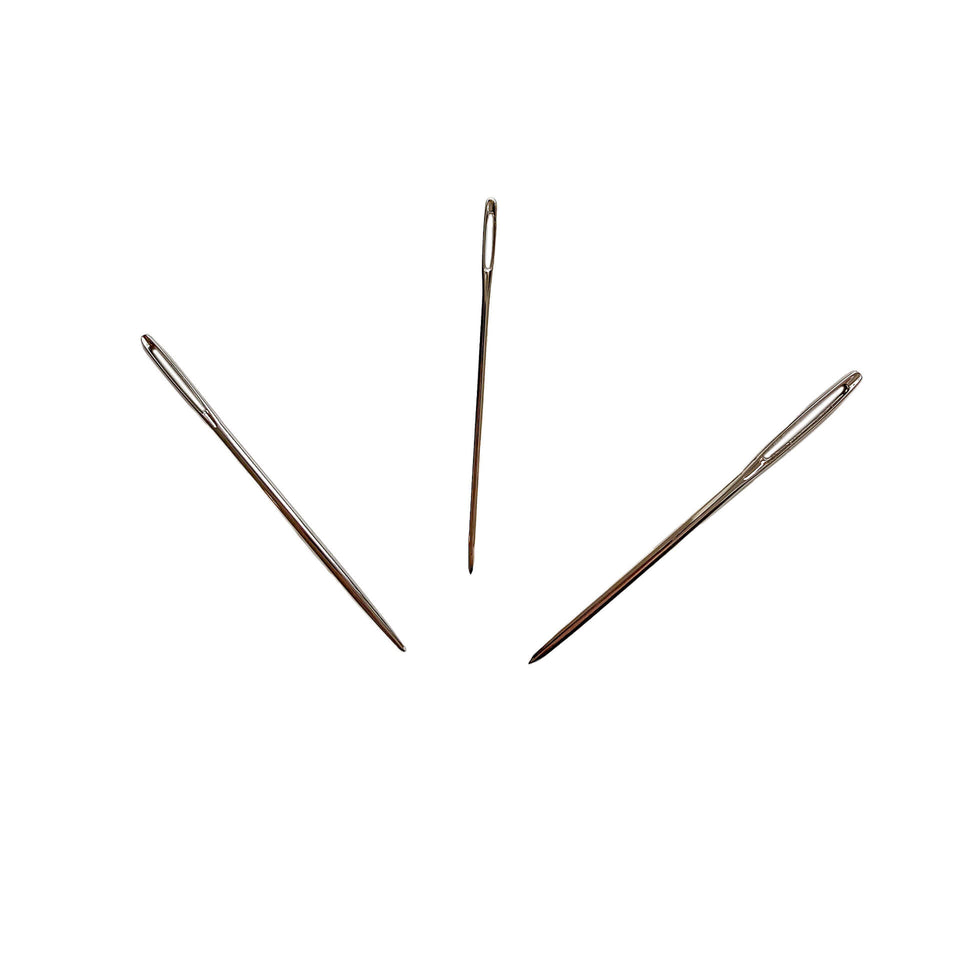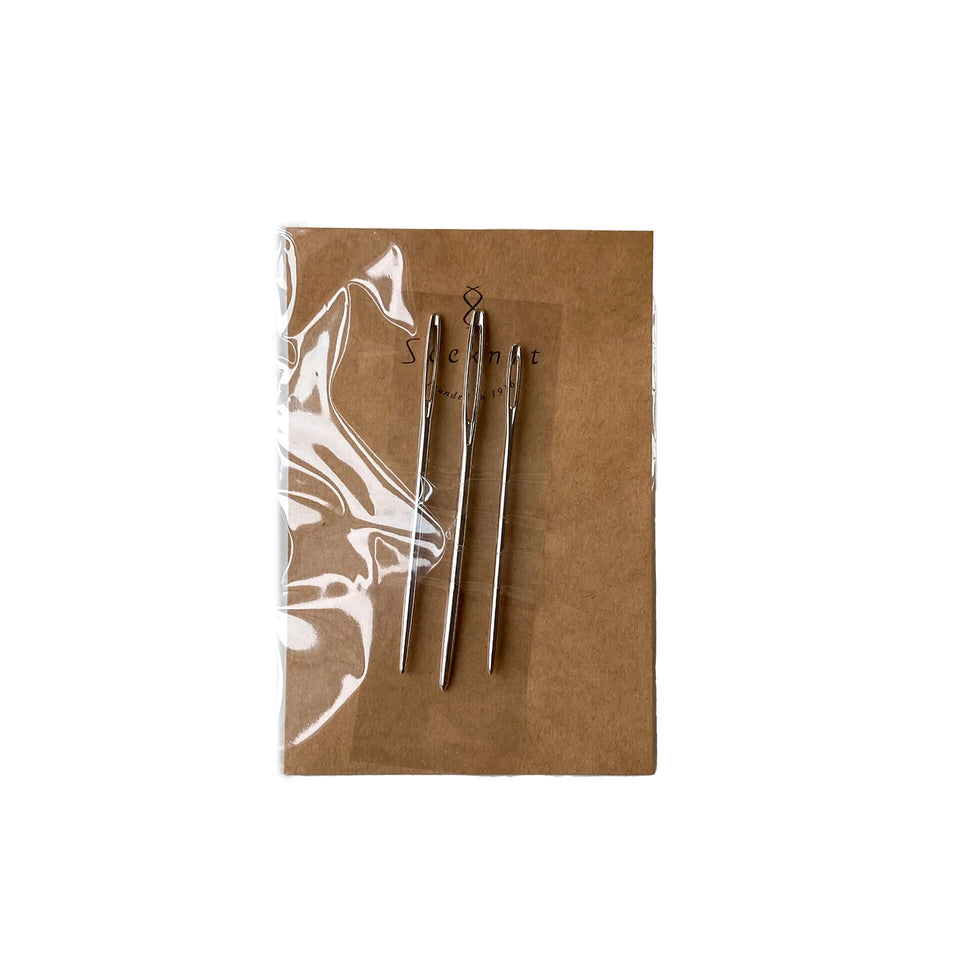 Thick Yarn Darning Needles
01-03KAB-TYN
Darning needles are essential for hand-knitting, crochet, and any other fiber art! The Kinki Amibari yarn-friendly darning needles prevent yarns from splitting with their rounded tips.

Pack includes three sizes (small, medium, and large), suitable for all projects. They are an essential tool for every fiber lover! Let's weave in those ends and finish your project! 


Details
Important Info
WHY WE LOVE IT  —  Longer length, rounded tips, perfect for weaving in ends or fixing mistakes
CONTENT  — Stainless Steel
LENGTH  —   Small (Heavy fingering - DK weight yarn) 60 mm
Medium (DK - Aran weight yarn) 65 mm    
Large (Aran - Super Bulky weight yarn) 70 mm
ORIGIN — Japan
"Knit your cordiality" is Kinki Amibari motto.
The longest running Japanese producer of bamboo needles and haberdashery in Japan, produces these gorgeous bamboo needles and haberdashery in Japan. The factory is found in the ancient Nara area which, since the 14thcentury, has been the place where the best bamboo was grown and processed. In the beginning, the bamboo was made into tools for silk weaving. Today, knitting and crochet needles are also made. Seeknit is an old company owned by the same family for four generations. They have a proud traditions for Japanese culture and for craftsmanship, from harvest to inspection, making the needles unique and top quality.
Please note that we try our best to display our colors as accurately as possible, but due to monitor differences and the dyed process, actual colors may vary slightly from what appears online. Feel free to contact us at hello@maxandherb.com if you have any questions