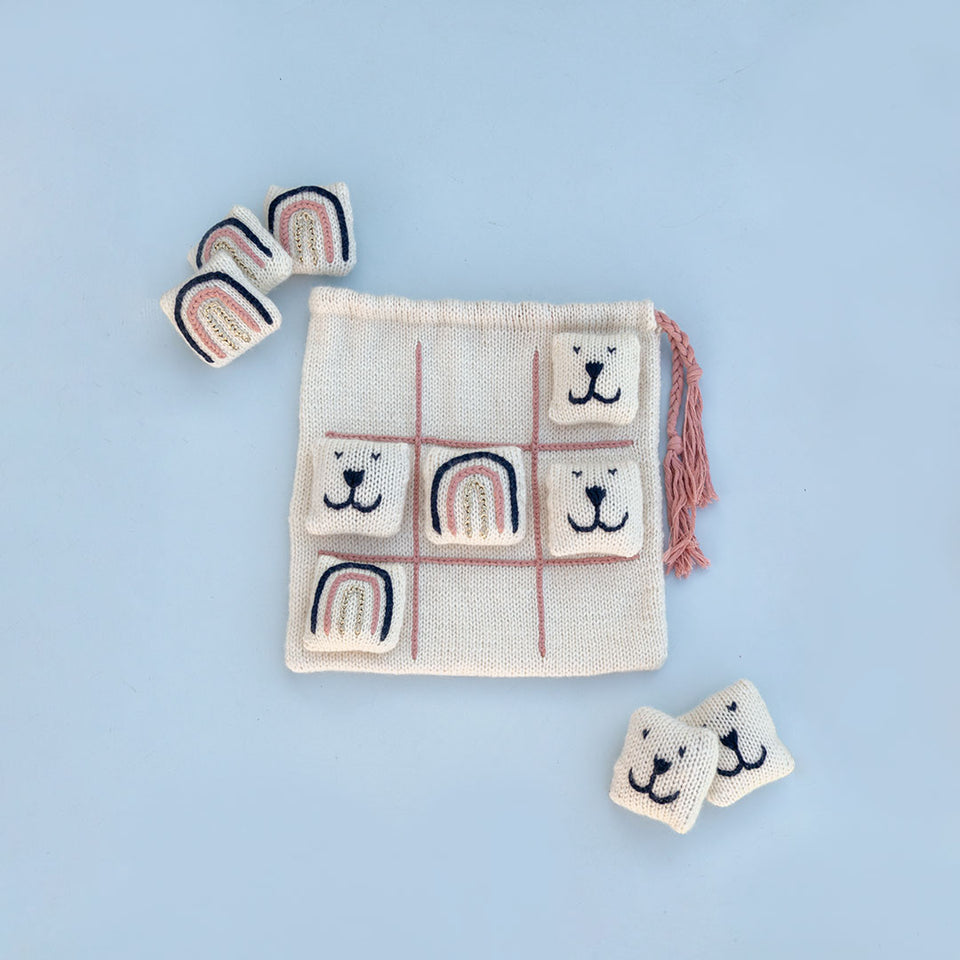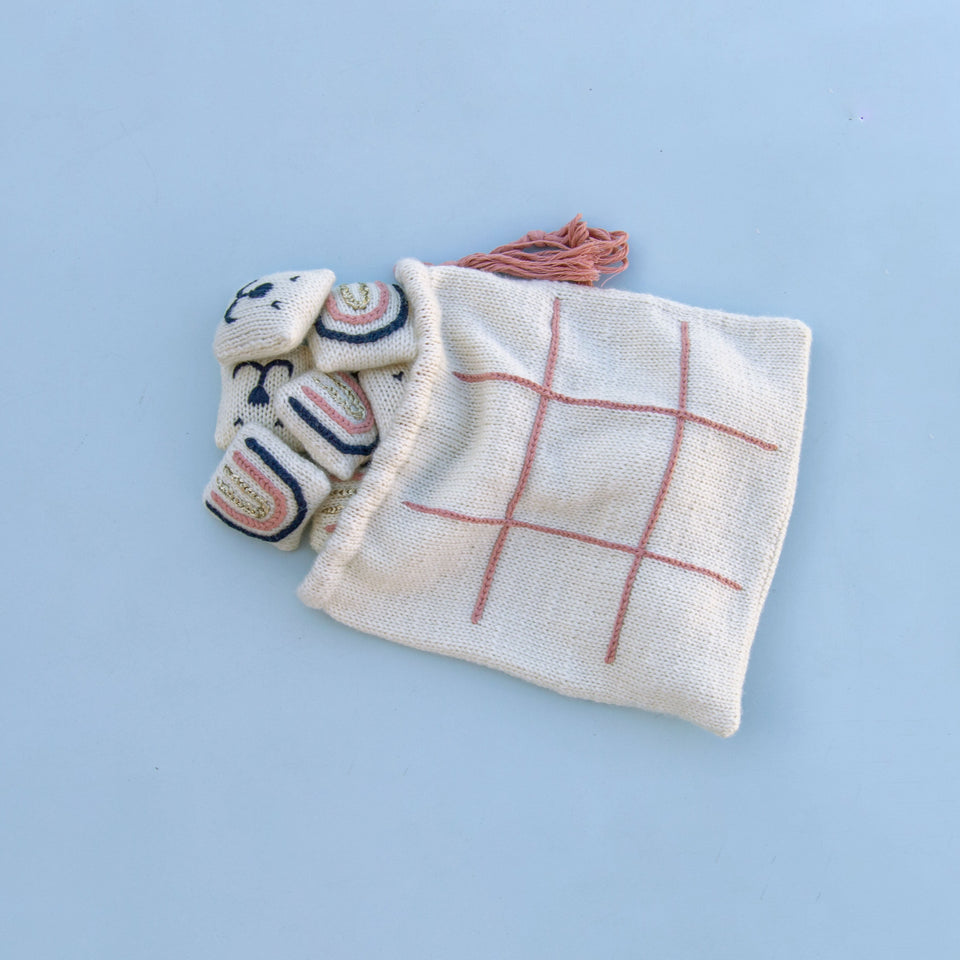 Tic Tac Toe Free Knitting Pattern —
by Max and Herb
A very popular game among many countries, the Tic Tac Toe is fun for people of all ages! This game is so simple that kids can play it by themselves, giving some breathing space to busy parents. It can also be played together as a family, filling our days with happy memories. And the design comes with a beautiful bag where you can keep it tidy, ideal for taking it on family trips! 
Let's get away from technology for a moment, and create memories together!
The Tic Tac Toe Free Knitting Pattern is knit flat, turning your work at the end of each row. It's a very simple pattern embellished with a duplicate stitch technique. All techniques, tips, tricks, and charts are included and it's free! Please let your comments below and let me know if you liked it!
This listing is for the pattern only. After checkout, you will receive a digital copy of the pattern by email, it will be not be shipped in paper format. 

Digital patterns cannot be refunded or exchanged.
Details
Care Instructions
Important Info
Hand wash. Carefully reshape afterward.
Please note that we try our best to display our colors as accurately as possible, but due to monitor differences, actual colors may vary slightly from what appears online. Feel free to contact us if you have any questions.